If you have spent any time in the Australian running scene, the name Nic Bideau has more than likely crept into countless conversations. A coach and manager to stars; his no BS attitude, persistence, and pure ambition, has helped generations of Australia's most talented, reach for their dreams. His training methodology is no secret, but just how he polishes his athletes' speedwork, conjecture remains.  We caught up with Nic, and asked the stuff that many want to know……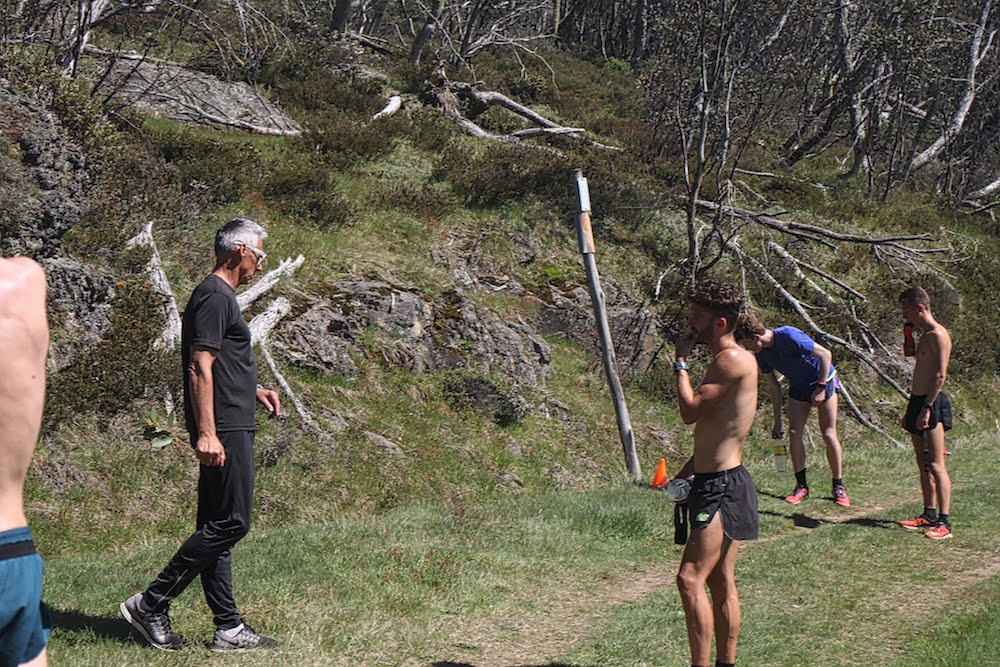 RT: Nic, it's been 7 years since we last chatted. A lot has been published on you over the years, so we won't repeat any of that. From countless discussions with runners and coaches, the question that keeps coming up is speed, people don't get how your approach works.  So, lets focus on that. Starting with Stewart McSweyn. Firstly, what a gun. Secondly, he seems to trot through the first 800m split of a 1500m in around 1:52-3 looking like he is out for a casual Monday morning trot. Exactly how much specific speed work, say faster than race pace sessions, does a guy like Stewart do in order to achieve this?
NB: After his last race in Europe on October 10 Stewy was on a break until he joined in with the group in Melbourne again on November 10.  He didn't do absolutely nothing for that month but for two weeks of it he was in hotel quarantine in Brisbane where all he did was a big of jogging on a treadmill. Around that, he certainly did run some, but not every day and it was all easy running and certainly nothing at 3.50 mile pace which is what he ran in Penguin 2 days after Christmas. I can't recall him running a single lap in under 60 seconds in training since he came back from Europe before Penguin. He did do a couple of hill workouts with Collis Birmingham on quite a steep hill where they ran up it fast and relaxed for about 12 seconds, but I doubt he had done enough of those to have much of a training effect. There was certainly no planned preparation for Stewy to do that in Tasmania. But I went down there to watch the race as I suspected he was already back in pretty good shape and could sense he was in a mood to test himself. He is just that good that he could produce an amazing performance like that at will with virtually no specific training for that race. I am often telling athletes that speed work is overrated but Stewy takes it to a whole new level.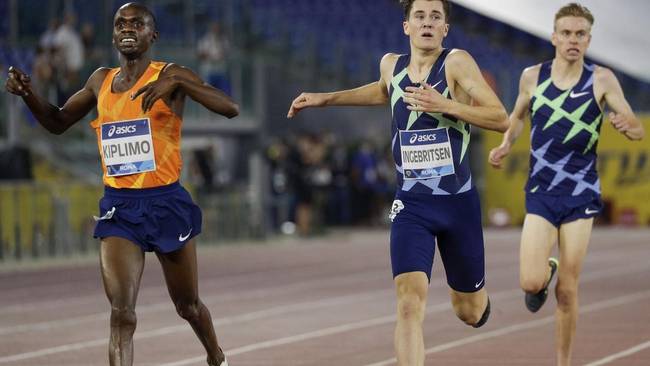 Ok, he had run the Australian record for 1500m in Doha on September 25 which is only 3 months earlier so he would have retained some of that fitness. But even before he went to Europe last July, he didn't do a lot of fast training. I recall him doing a 1000m rep in one workout in 2.23 at Moorabbin in June and I can recall the odd 400m in 55 or 56 but nothing seriously fast. He just doesn't like doing high speed reps and his body doesn't respond well to it. So far it has not held him back. He has been able to get himself fit enough to run quite fast for several minutes without ever running very fast in training. Whether he is training for a 10k or a 1500m, his training does not differ much.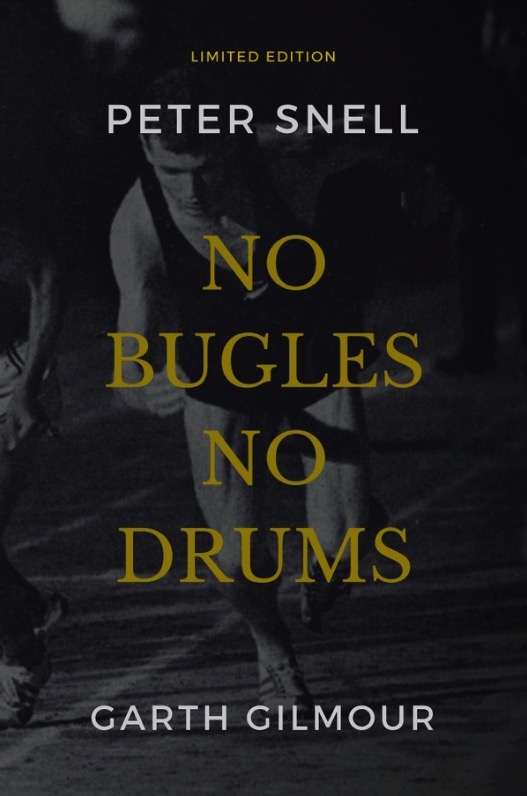 RT: Sticking with Stewart for now. In European races with rabbits, where the race is strung out from gun to tape, he seems suited to that.  But in say an Olympic 1500m or 5000m heat when the pace is super slow, until say the last 500m. I mean, as you know better than anyone, this is a different sort of thing altogether. With your style of training, how do you get a guy Like Stewy ready for that?
NB: Well we saw in the World Champs 1500m in Doha in 2019 that Stewy could be vulnerable in slower paced races. He has improved his ability to accelerate and I have no doubt he could cope better with the situations presented to him in Doha, now. But it's fair to say we are aware that those sort of slowly run races are not going to present him with his best chance of success. So our focus is more likely to be on ensuring the races are run the way that he likes to run. Like any top athlete, he will be aiming to develop a tactic to utilise his strengths to hopefully increase his chances of success against his competitors.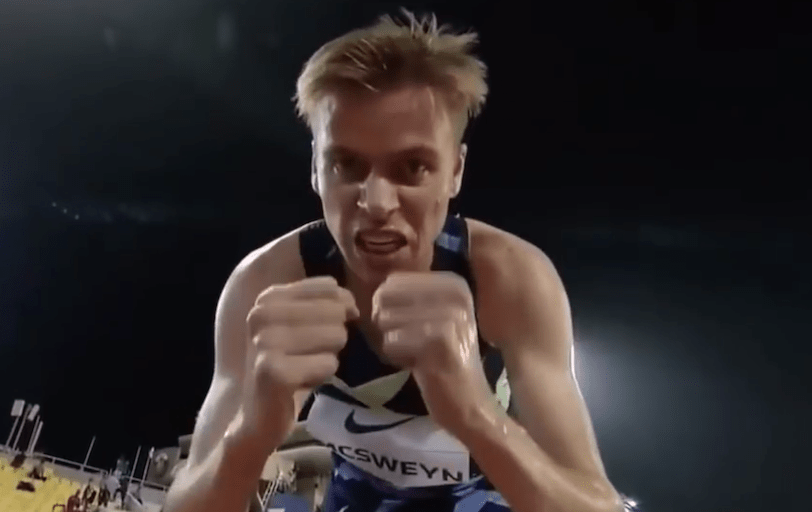 The 5000m race is different again. Rarely are the medals decided by top speed these days in that event. Of course speed is still a factor, but not like it is in a championship 1500m. Typically one athlete, or on occasions a group of athletes working together to employ a strategy to make it a real test of 5000m running ability and not a test of sprinting ability, have a major influence on the final results. For the 5000m you to have strength, mental and physical, for when the real race starts with 4 laps to travel. In the 1500m when the real hurt comes, there is not that far to go. For an athlete like Stewy, he has shown he is brave enough and strong enough to commit early in a 1500m.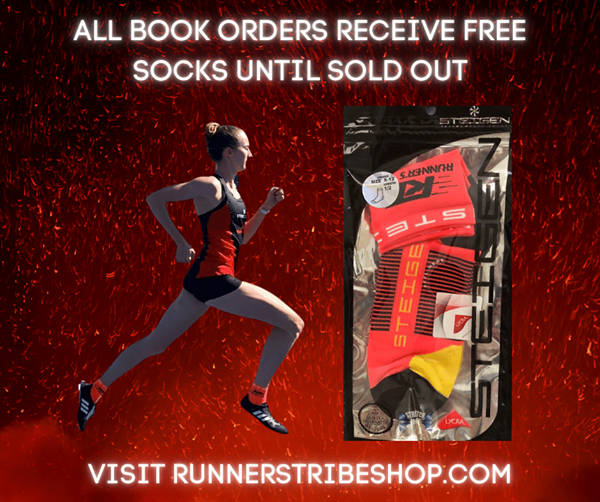 RT: Let's flick over to Ryan Gregson, who reigned supreme atop Australian 1500m running for a decade and is obviously still an absolute gun.  On March 4, 2010, he set his 800m PB clocking 1:46.04.  Then on July 22nd, 2010, he clocked his famous Australian 1500m record with his 3:31.06.  (Ed. Nic starting coaching Ryan in early 2009). We all know how lethal his kick can be, it's a thing to behold.  To get to the point finally, could he still clock a 1:46? And how vital do you view this for Championship 1500m running?
NB: Well that's only 0.4 of a second slower than Bernard Lagat's 800m pb and over 1.7secs faster than Hicham El Guerrouj's 800m pb and they are two of the greatest championship 1500m runners of all time so how important is a fast 800m pb for 1500m championship success. I am not saying that 800m speed is not relevant in a championship 1500m, I am saying that racing a lot of 800s and chasing pbs in those events is not necessary. Ryan has not lost his speed. He ran 1.47.09 in Dublin in 2018 which is not really a track you would go to for a fast 800m. He just does not feel the need to race a lot of 800s to improve his finishing ability.  I think he ran a 51 second last lap in his heat of the Commonwealth Games but he was only 9th in the final there. Speed and speed endurance are important parts of running your best 1500m, but they are not everything. Ryan certainly works on it more than Stewy does, because he needs to, particularly the speed endurance aspect more so than the acceleration. Not all athletes need to train all areas of their fitness the same amounts.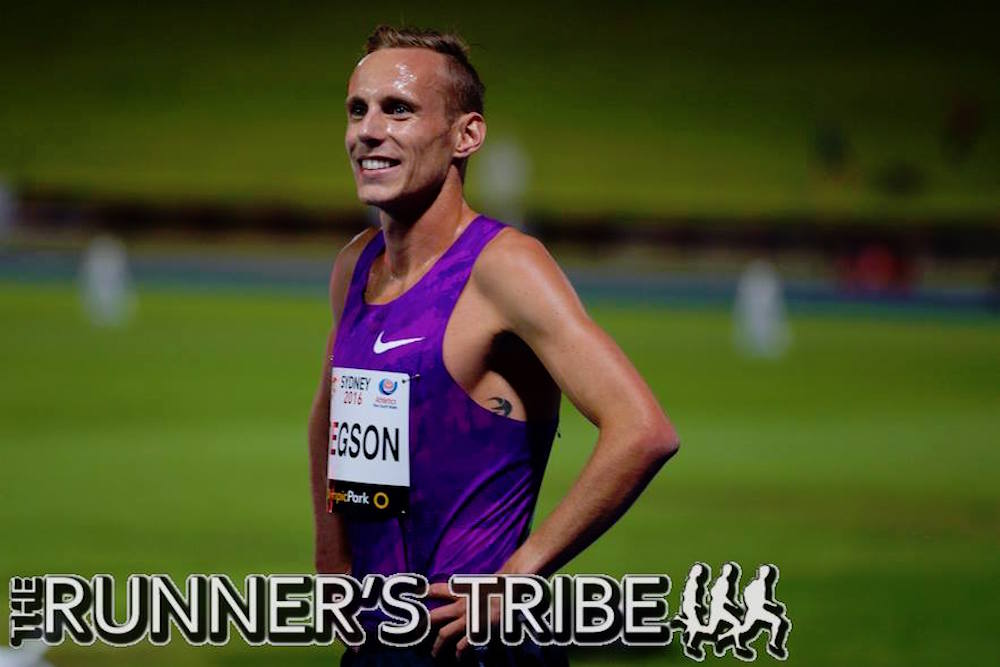 RT: How closely do you advise or direct your athletes in terms of strategy prior to a huge race? Sticking with Ryan and using the Rio Olympic 1500m as our example.  Firstly, as the only Australian to make an Olympic 1500m final since Graham Crounch in 1976, what a legend. 
As everyone knows, Ryan loves to hang back and kick home, it has worked for him countless times at a National level. But in Rio, he was up against a field of guys with better 800m PBs than him. Centro (1:44), Willis (1:45), Makhloufi (1:42), Souleiman (1:42), Kiprop (1:43), and so on. I realise that you guys prior to the race most likely had no idea of what was about to unfold, it's obviously very hard to prepare for. But getting back to the speed thing, Centro closed with a 50 second last 400m. Does Ryan do any 50 second 400m reps in training?
NB: Yes, I discuss a race plan with athletes before the race with options depending on how the race may go and how their skills or strengths measure up against others in the race. There are certain parameters we always try to follow but beyond that there can be many variations on how to approach a 1500m. Generally, we are working on that sort of thing for quite a bit of the season once we see what the strengths of your competitors are. Few athletes are lucky enough to have fail safe armoury which will guarantee them success in all situations against any opposition. But the athlete is the one out there and he is the one that makes the final decisions in the heat of battle. In Rio, we certainly would have preferred a faster race where Ryan could settle closer to where he is more comfortable and not been as disadvantaged as you are from the back in slow race. But he did get himself into a good position.  For 650m, he was right behind Centrowitz in 4th place on the inside. It's the position Willis occupied at the bell and he went home with the bronze medal. But coming up to 800m to go, Kiprop made a big move and Kwemoi fell over, causing a roar from the crowd which distracted Ryan who then as a result of being distracted allowed himself to be shuffled back to last. I knew then his race was over. The last 800m was hard to watch knowing he was out of the medal race from that point on. Ryan might be able to pass 10 runners from this position in the Australian Championships but not in an Olympic final. He was devastated after the race to finish 9th managing to pass three in the last 150m. He was better than that result showed and we really believed that. But he made one little mistake which cost him his position. It is critical in slow races at this level. But you generally don't win Olympic medals making mistakes.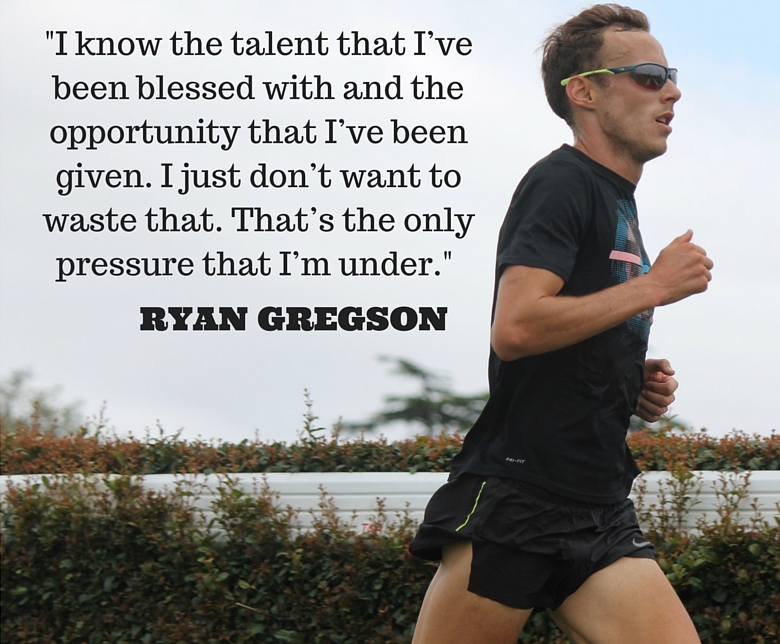 Ryan has run 50 seconds for 400m in training and he ran low for the last lap 51 in the Rio final. What cost him a better placing in Rio was his poor positioning at the bell and not his speed. He finished that race as well as he ever has. You just can't give away starts at that level, especially when it has been run so slowly.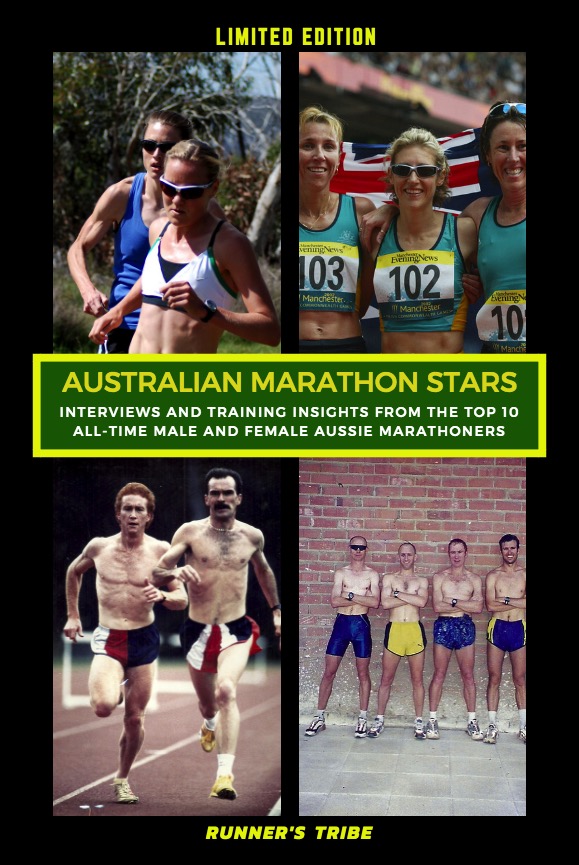 RT: Finally, Peter/Seb Coe's 5-pace methodology (read an RT article about Frank Horwill here). It is fair to argue the majority of middle-distance coaches around Australia, the UK etc adopted this methodology many years ago. Your views?
NB: I thought it was Frank Horwill who came up with the 5-pace training system (Ed. Yes totally – read about the Coe's adaption of Horwill's system here). But it's not really the sort of training I saw our top runners doing when I came into the sport. When I was growing up in athletics I rarely saw runners doing longer reps than 600m on the track and most workouts were at high speed relative to an athletes 1500m pace. I have heard a lot of talk about Coe's father using this 5-pace system and not doing very much volume in his training. But Seb has told me he ran much more than people think (Ed. learn more HERE).
Whether he did or not, I know Seb won a 4mile road race in Loughrea, Ireland in 1978, the year before he set his first 800m world record beating Eamonn Coughlan an eventual World 5000m champion and Mike McLeod an eventual Olympic 10,000m silver medallist so his endurance was pretty good at a young age. I don't think we have ever produced a specialist 800m/1500m runner in Australia who could beat two world class distance runners in a 4 mile road race.
View this post on Instagram
RT: Any up-and-coming chargers that you are excited about?
NB: I don't like to jinx any kid by putting pressure on them before they have found their way in the sport. It's hard enough as it is. We always have talent in Australia and I have no doubt we have a few emerging middle distance stars already making their way in the sport right now without naming them. But I think quite a few people will have already noticed Matthew Ramsden making a big step up with his level of performances last year. I am sure he will take another step forward in 2021. Stewy had the better of Matt in all their races last year and was clearly on another level last season.  Whether that will change, time will tell. But it will be great thing for Australian athletics if these two could develop a serious rivalry that can see them challenging for medals over the next few years.
View this post on Instagram
RT: Thanks Nic.