By Len Johnson
Right now – 27 November, as this is written – it is exactly 64 years past the mid-point of the athletics' program at the Melbourne 1956 Olympic Games.
Sixty-four is not an anniversary we usually celebrate, I'll grant you, but consider two points of mitigation in that regard. Firstly, the four-year Olympic cycle does not lend itself to the five-year rhythm of most anniversary celebrations: the two waves only coincide once every 20 years, which is way too long between drinks.
Secondly, 2020 is a year like no other, which someone else may have mentioned now that it is almost complete, but just in case no-one has, someone has now.
Let's get away from 2020 – please!! – and back to 1956. By the time the day's proceedings on 27 November had concluded – and, with no artificial lighting, this meant by dusk – a long, tall, Texan named Bobby Morrow had become a double Olympic champion, adding the 200 gold medal that very day to the one he had won in the 100 three days earlier. He would make it three as a member of the USA 4×100 relay team.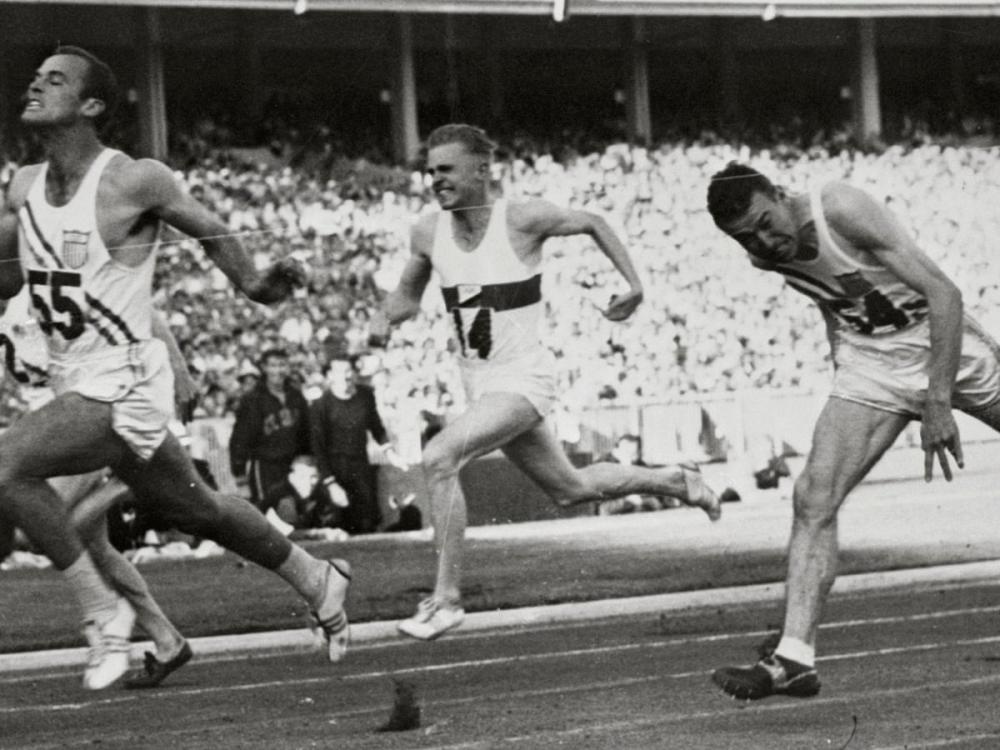 Betty Cuthbert, though, was still some days off joining him as a sprint doubler. The final of the women's 100 had been run only the day previously.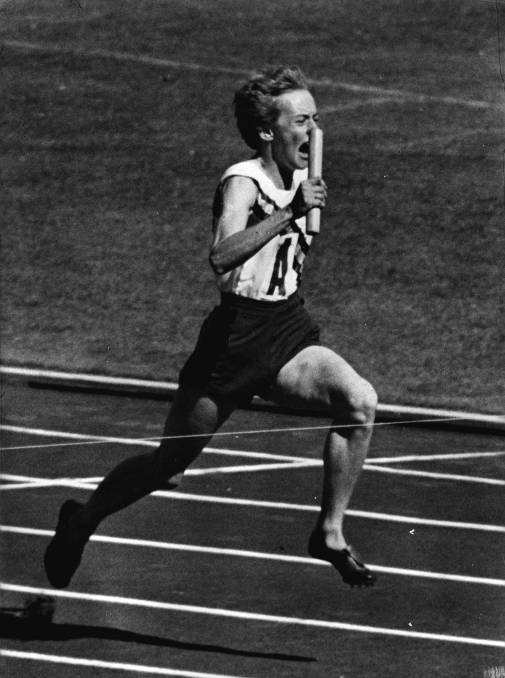 The Reverend Bob Richards, the "vaulting vicar", had successfully defended the Olympic pole vault title he won in Helsinki four years previously, while charismatic Brazilian jumper Adhemar da Silva had done the same in the triple jump.
Like Cuthbert, Vladimir Kuts was half-way to an Olympic double. The USSR sailor from Ukraine had won the 10,000 on the first day of competition and would add the 5000 a couple of days later.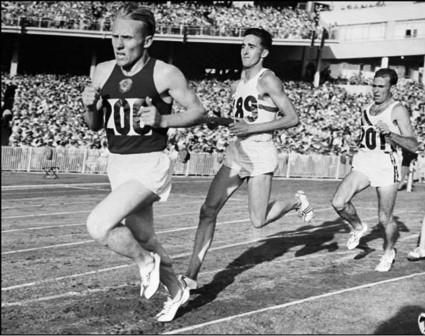 Melbourne's MCG had seen its only outright world record in an individual event when Norway's Egil Danielsen won the javelin with a throw of over 85 metres. Poland's Elzbieta Krzesinska equalled her own world record in winning the women's long jump, a performance which should not have been ratified as discovery of the full results some years later showed a wind reading of +6.0 metres per second.
Twenty-year-old American Al Oerter upset the form chart in the men's discus, throwing an Olympic record to defeat US teammates Fortune Gordien and Desmond Koch. If you missed that one, no worries, Oerter won at the next three Olympics as well becoming the first man to win at four Olympic Games in succession (a feat since equalled by Carl Lewis in the long jump).
And, in what has developed into a worryingly long tradition, a male New Zealand athlete, 50km road walker Norman Read, upstaged his trans-Tasman cousins with the only gold medal for Oceania. Australia garnered five medals – silver to Chilla Porter in the high jump and to the 4×400 relay team, bronze to Al Lawrence (10,000), Hec Hogan (100) and John Landy (1500) – but no gold.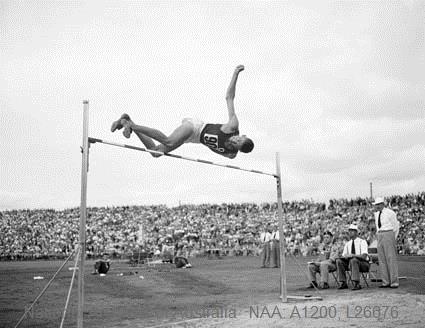 Prompting my attention to the Melbourne Games was the appearance on the Track & Field News website earlier this week of a list of the oldest living Olympians. The list was compiled by Paul Tchir, an Olympic historian who is a professor at the University of California in San Diego.
You have to have reached the age of 90 to qualify. The list is organic: sadly, athletes drop off the list regularly; and, like all lists, the compilation is a fallible process. Trevor Vincent spotted one such omission: distance runner Dave Stephens, who set a world record for six miles in January, 1956.
Still, there are 30 Australians on the list as published list, of whom three are athletes. Landy, steeplechaser Neil Robbins and walker Ted Allsopp – competed in Melbourne (Landy also competed in Helsinki), with Robbins seventh in the steeple and Allsopp tenth in the 20km walk. Another Helsinki Olympian, discus thrower Ian Reed who was on Tchir's list as published passed away in the USA recently aged 93.
The earliest Australian Olympians on the list are three competitors from London 1948 – boxer Laurie Birks and swimmers Bruce Bourke and Kevin Hallett.
According to the list, the oldest living Australian Olympian is a winter Olympian. Frank Prihoda (b. 8 July, 1921) competed in the slalom and giant slalom ski events at the fourth winter Olympics in Cortina d'Ampezzo, Italy, in 1956.
You can find Paul Tchir's list at https://acsweb.ucsd.edu/~ptchir/ 
The list can be sorted by all its headings. It contains just three athletes from all countries who go back to the Berlin 1936 Olympics, Jesse Owens's Games. Two are swimmers, one a gymnast.
The oldest, American swimmer Iris Cummings, will turn 100 on 21 December. The youngest, Canadian Joan McLagan (nee Langdon), swam in the heats of the 200 metres breaststroke a couple of months short of her 14th birthday. Italian gymnast Elda Cividino, born in December 1921, competed just short of 16 years old.