By Len Johnson
No-one can say they didn't see it coming. Stewart McSweyn had already made close approaches to Ryan Gregson's national record for 1500 metres in Stockholm and Zagreb before he tore a chunk off it the Doha Diamond League meeting on Friday night (25/9).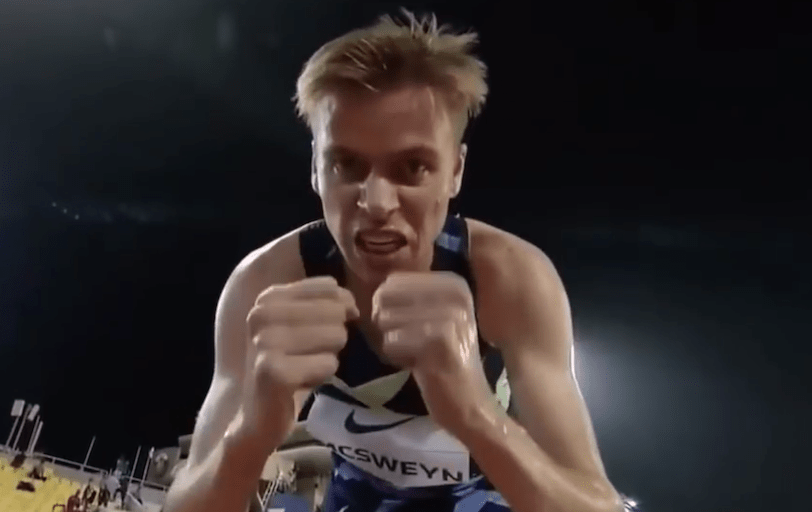 On revealed form in the truncated season of this Covid19-blighted year, McSweyn was the 'pea' in the Doha field. World champion Timothy Cheruiyot had decided on an outing over 800, Jakob Ingebrigtsen gave the meeting a miss, as did his brother Filip and Jake Wightman. McSweyn had an edge on paper, you'd reckon.
A big edge on ambition, too, as it turned out. Or, at least, ambition for this particular race. McSweyn was the only athlete who went with the pace – 54 seconds, 1:51.60 – and once he was left clear in front he held the tempo all the way through. A 57.54-second third lap took him to 1200 in 2:49.14 and a slightly-faster 41.37 for the final 300 produced a winning time of 3:30.51, over two seconds clear of 5000 man Selemon Barega and 3000 steepler Soufiane El Bakkali.
That was just over half a second quicker than the 3:31.06 Ryan Gregson ran back in Rome in 2010. Gregson, who can now boast rare longevity alongside all his other achievements, finished twelth in 3:37.75.
Results:
1 AUS McSWEYN Stewart 3:30.51 NRPB
2 ETH BAREGA Selemon 3:32.97 PB
3 MAR EL BAKKALI Soufiane 3:33.45 PB
4 ETH GIRMA Lamecha 3:33.77 PB
5 GBR WEST James 3:34.07 PB
6 ESP FONTES Ignacio 3:34.74
7 ESP GÓMEZ Jesús 3:35.31
8 GBR COPELAND Piers 3:35.32 PB
9 QAT MOUSAB Adam Ali. 3:35.60 PB
10 KEN. BIRGEN Bethwell 3:36.67 SB
11 QAT DRIOUCH Hamza 3:37.15 SB 3:33.69
12 AUS GREGSON Ryan 3:37.75
13 KEN KIBET Vincent 3:38.27 SB
Jessica Hull, who has been revising the women's national records at an even greater rate than McSweyn has the men's, ran her third in five races with an 8:36.03 for tenth in the 3000 metres behind world 5000 champion Hellen Obiri's 8:22.54.
Both McSweyn and Hull have raced intensively, and well, since starting their brief European seasons at the Monaco Diamond League on 14 August. Here are the race results for both of them since:
Stewart McSweyn 2020 European Tour
Location/Date     Distance    Result (place)
Monaco 14/8       5000     13:13.22 (6)
Stockholm 23/8   1500         3:31.48 (3)
Gothenburg 29/8 5000        13:09.83 (1)
Ostrava 8/9           1500        3:34.25 (3)
Zagreb 15/9          1500        3:32.17 (1)
Rome 17/9            3000        7:28.02 (3) NR
Doha 25/9             1500         3:30.51 (1) NR
Jessica Hull European Tour
Monaco 14/8       5000        14:43.80 (4) NR
Stockholm 23/8   1500        4:02.65 (5)
Gothenburg 29/8 1500       4:05.47 (2)
Berlin 13/9            1500       4:00.42 (3) NR
Doha 23/9            3000        8:36.03 (10) NR
It's an impressive set of numbers from both athletes. Despite the brevity of their campaigns and the (understandably) reduced level of competitiveness of this season, the performances of McSweyn and Hull stand up well against almost any other European tour by any other Australian athlete.
OK, Ron Clarke 1965-67 is pretty much in another world compared to – well, compared to any other athlete, ever. And back in the 70s, Graham Crouch, Ken Hall, Dave Fitzsimons, and others, raced more frequently on a circuit which featured many more meetings.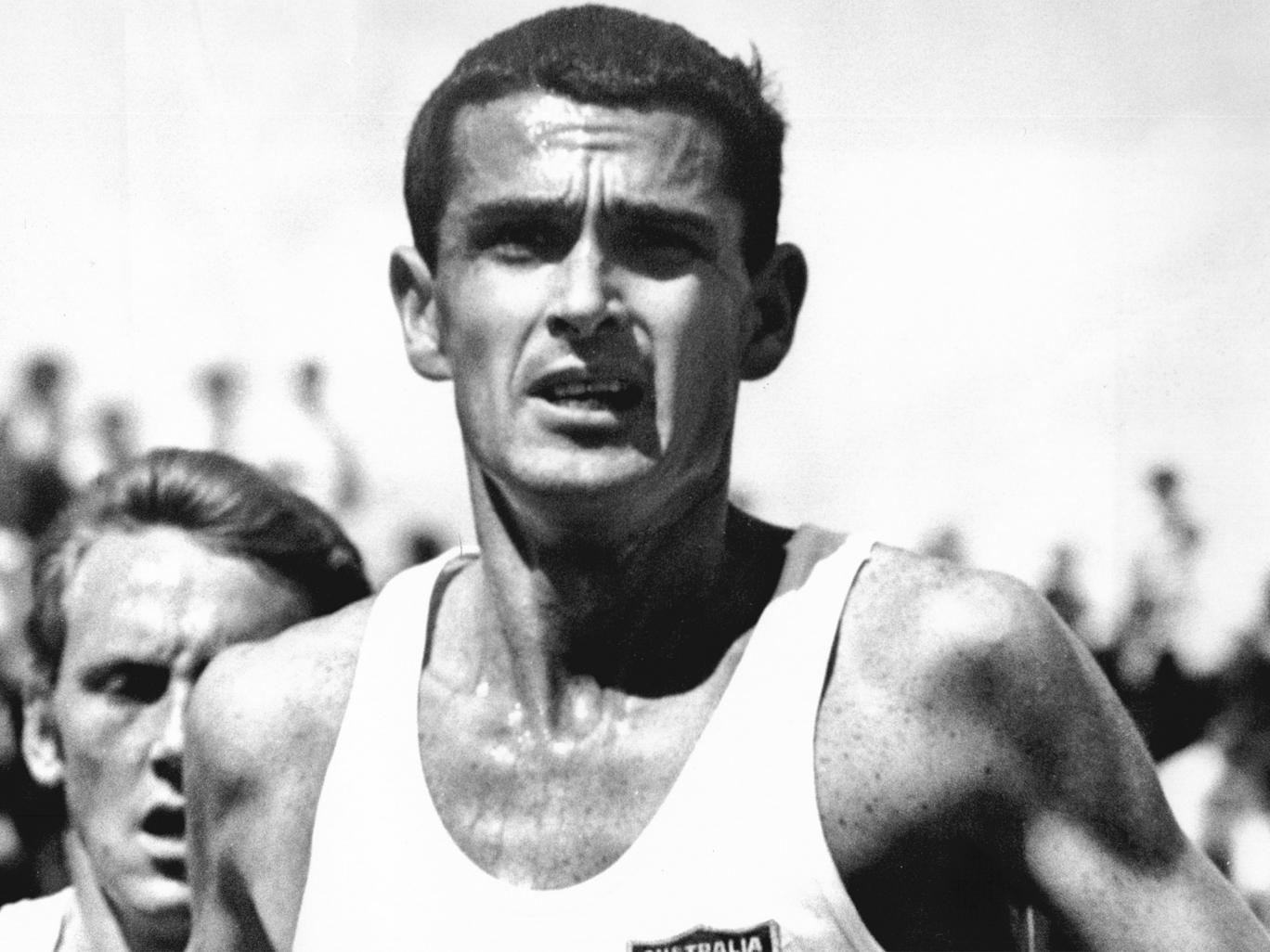 As I wrote several weeks back, Sarah Jamieson's 2006 tour of Europe is probably the benchmark tour by a female Australian middle-distance runner. Plenty of races, almost all of them competitive against world-class opposition. Going even further back, Judy Pollock and Charlene Rendina had pretty good seasons on the European circuit, too.
But five races over seven weeks for three national records, as Hull has just done, stacks up pretty well. And she raced against the like of Obiri, who won both the Monaco 5000 and Doha 3000, Laura Muir in Stockholm and Berlin, and the Doha 3000 produced the 11 best performers of the year to date.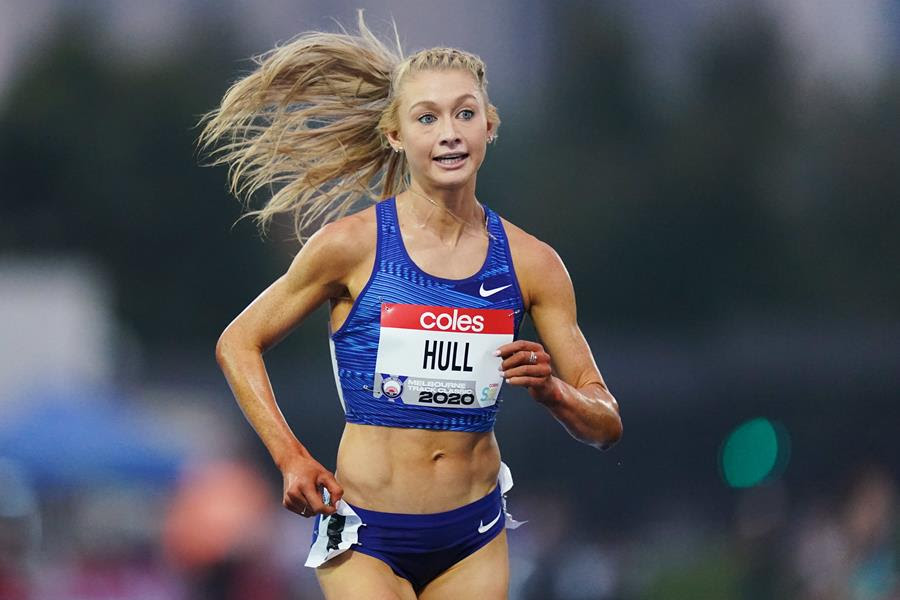 Likewise, Stewie McSweyn faced Joshua Cheptegei at 5000, Timothy Cheruiyot and Jacob Ingebrigtsen at 1500 and Cheptegei and Ingebrigtsen in the Rome 3000. No 'easy beats' there.
Going way back, the first big Australian tour was probably that of John Landy in 1954 in his quest for the sub-four minute mile. In four weeks he ran 4:01.6 twice and then his world record 3:57.9 for the mile, 3:46.4 for 1500, 5:12.6 for 2000 and an 8:42 for two miles.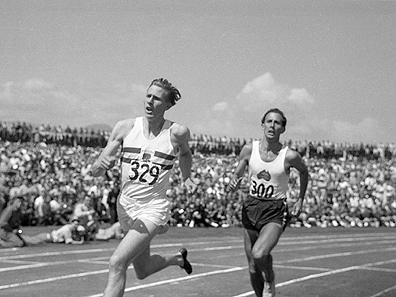 Herb Elliott's year of 1958 was a thing of wonder. On the European leg of the tour he ran the two fastest miles ever, the two fastest 1500s and won the 880/mile double at the Empire Games.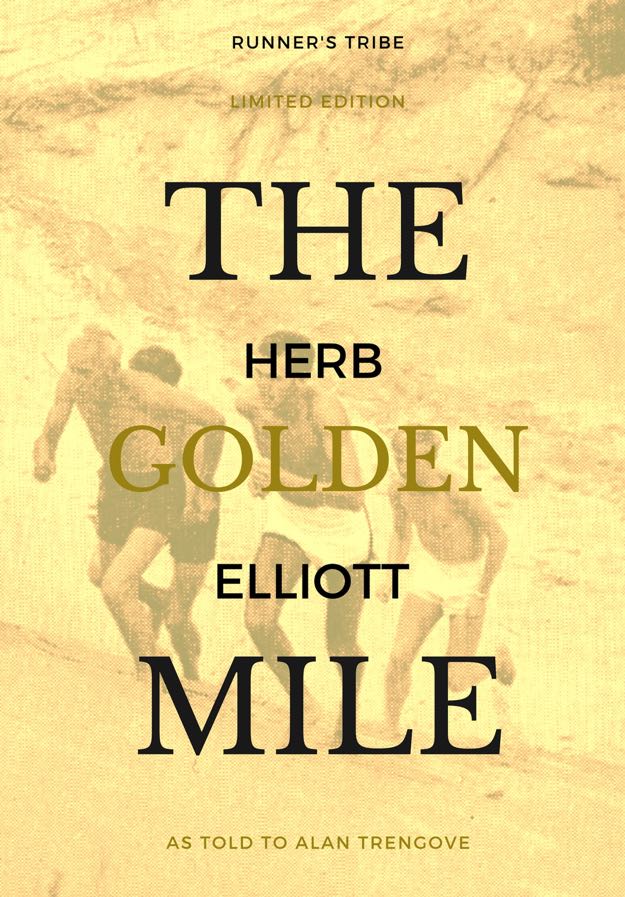 Closer to present times, Simon Doyle set a cracking pace on his 1991 tour of Europe. Virtually straight off the place he ran three national records in his first three races – 3:32.79 and 3:31.96 for 1500, and 3:49.91 for the mile. Nine days later, he ran a 1:45.38 for 800 and then finished seventh in the 1500 at Zurich. Despite falling victim to a stomach bug at the world championships in Tokyo, he still made it through to the final.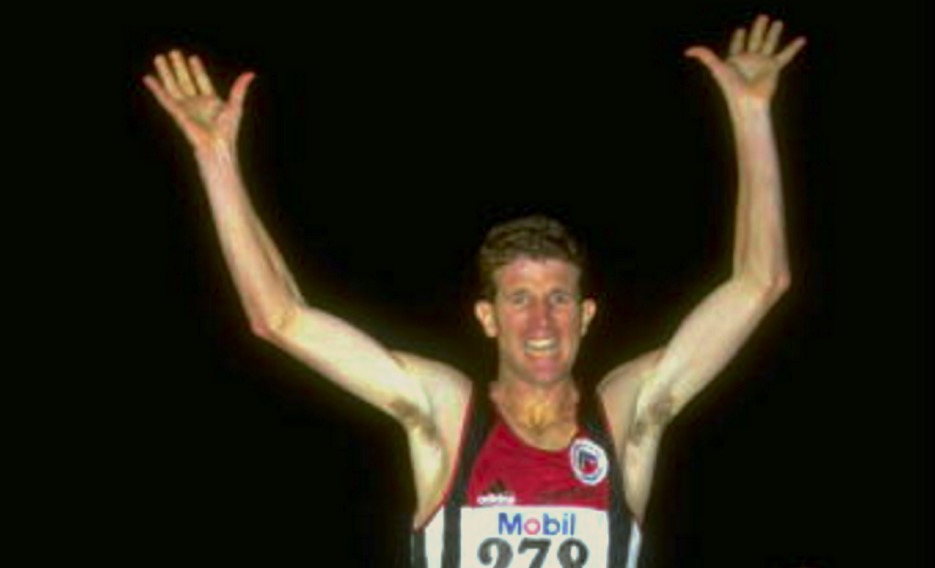 Michael Hillardt, Doyle's predecessor as 1500 record holder, sits between the prolific racers of the 60s and 70s and the more intense, but lesser volume racers of today. Hillardt had a great year in 1985: in five weeks from 23 July he ran third in 3:56.40 in a mile in Edinburgh, won in Gateshead in 3:57.16, ran 3:52.21 for third in the mile at Zurich, set a national record 3:33.39 in finishing fourth in the Berlin ISTAF 1500 and another national record of 3:51.82 in winning the mile in Koblenz.
The 2020 efforts by Stewart McSweyn and Jessica Hull sit well in that sort of company.