Matthew Ramsden, just four days after finishing third in the Leonora Golden Gift has won a 1500m at the Lahti Games, Finland.
Ramsden defeated well-known Aussie, training partner and good mate Stewart McSweyn, outkicking McSweyn over the last 100m. McSweyn finished third.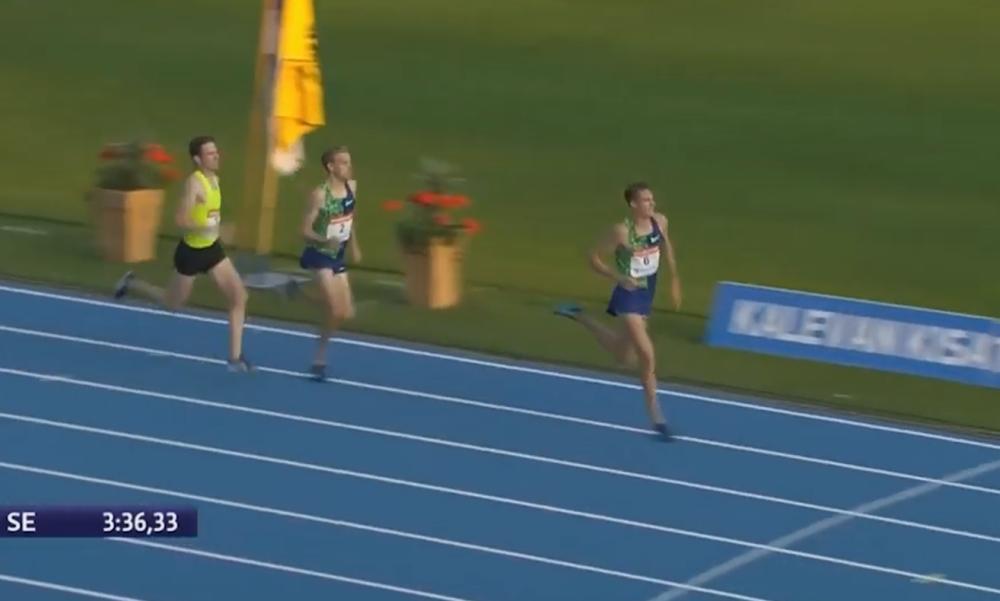 With a rabbit taking them through the first lap in 57 seconds, McSweyn tucked himself onto the heals of the pacemaker, hugging the rails, Ramsden followed in a single file race from gun to tape. Through 800m in 1:56, the rabbit peeled off, allowing McSweyn a clean long run for home.  McSweyn took up the challenge and did a lot of work leading the race from the 800m to 1400m mark, passing through 1200m in 2:54, before Ramsden kicked past for the victory on the home straight.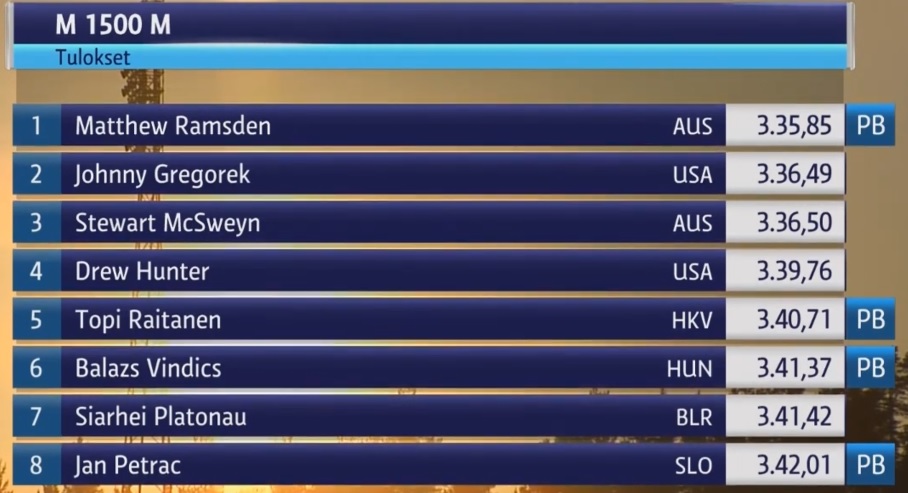 The run marks a small breakthrough for Ramsden. The Australian mile champion has been knocking on the door of a fast 1500m for a few years now. His previous PB of 3:39.39 set back in May 2017, was past its used by date.  This time moves the smooth moving West Aussie to 14th on the Australian all-time rankings list. Herb Elliott sits at 13.
Jaryd Clifford spoke to Ramsden post-race:
"This run was a relief," he said. "I knew it would come eventually, but you can't help but doubt yourself from time to time, until its on paper."
His coach Nic Bideau also commented:
"It's a big breakthrough for him not only running the [world] standard, but also his first win in a European race. Running the world champs standard means he can now focus more on competing and developing his race craft without having to chase a time. His big aim is to compete in next year's Olympics."
Race video below
Written by Sam Burke for Runner's Tribe. Quotes from Jaryd Clifford