By Mark Tucker – Runner's Tribe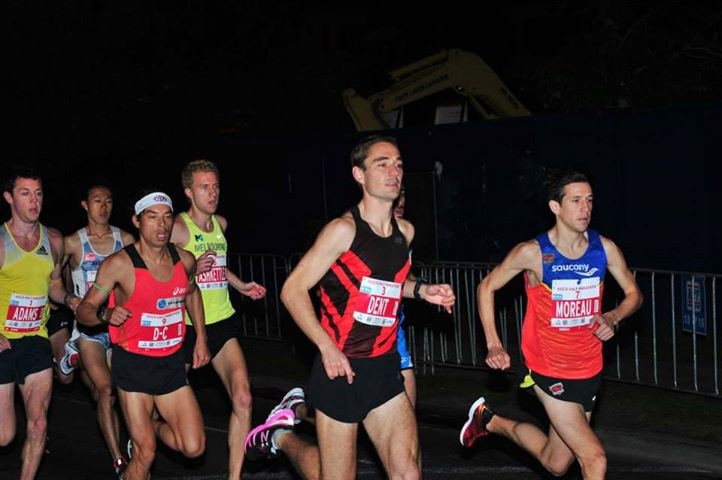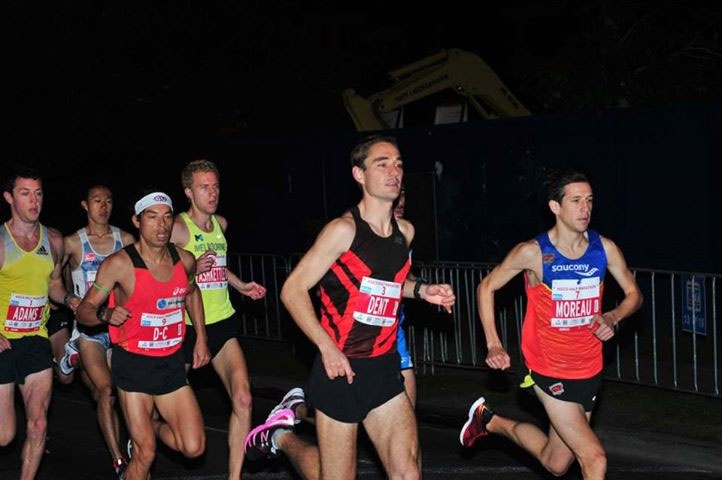 "There is an advantage to being the first mover. When you can get a surge, get your move in, everyone is reacting to you."
This was a quote I saw (thanks to letsrun.com) from former college runner Elijah Greer, after he made a decisive move, at the bell, to win the Pac-12 track and field championships in the 800m. I took notice because it is what I and many other distance runners believe (for the majority of races), with it often being the difference between winning and losing. The 'move' can be made at a variety of stages in the race, depending on your opposition, the weather, how you feel etc.
Obviously, a move will not do much damage if your fitness levels are not at, or close to, the fitness levels of your opposition. If a 29 minute 10km runner made a mid race move against Mo Farah (if it was a slow pace), I'm almost certain Mo would still come out on top. Of course, there are the very rare examples of someone with inferior fitness levels getting away from the pack because no one rates the runner highly enough to cover their move and somehow they get a huge gap and win the race after the chase is left too late. However, the most common examples of race winning moves involve runners of similar abilities and fitness levels racing each other.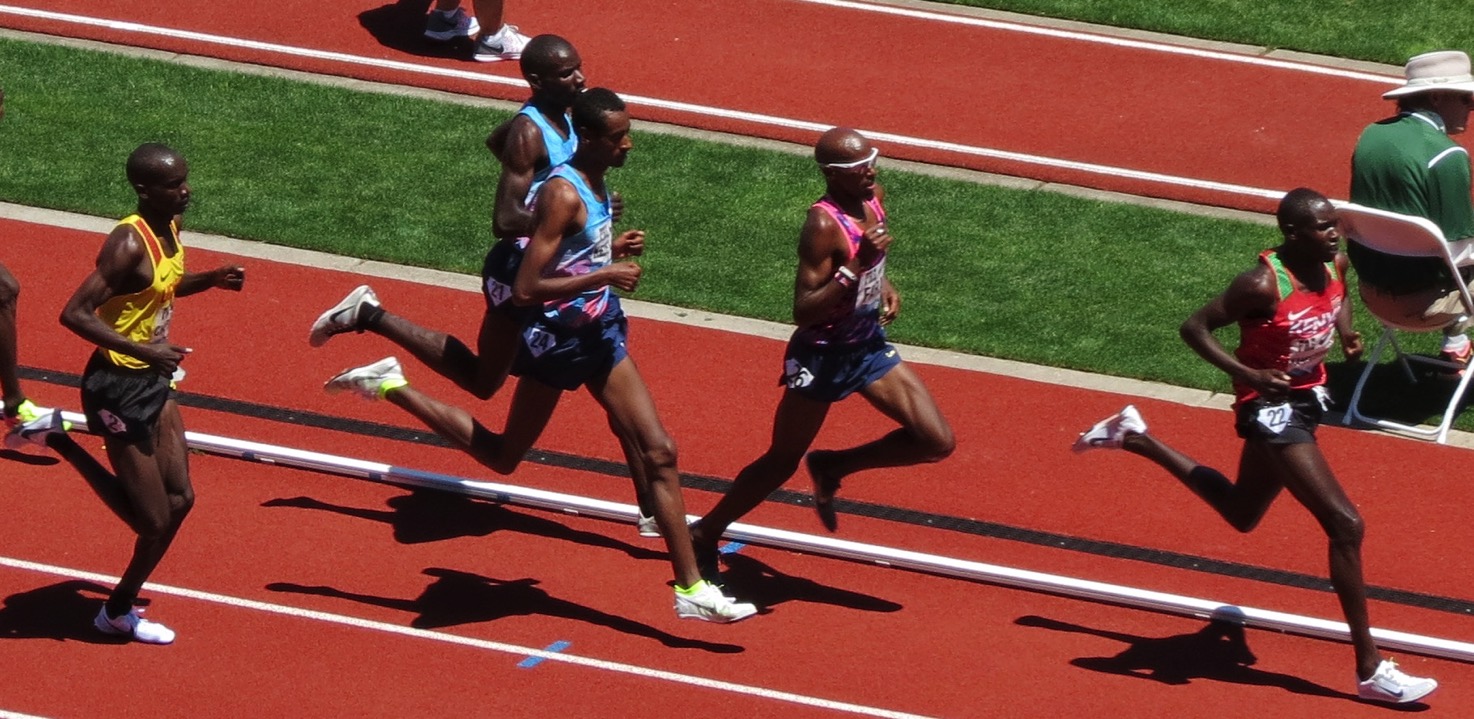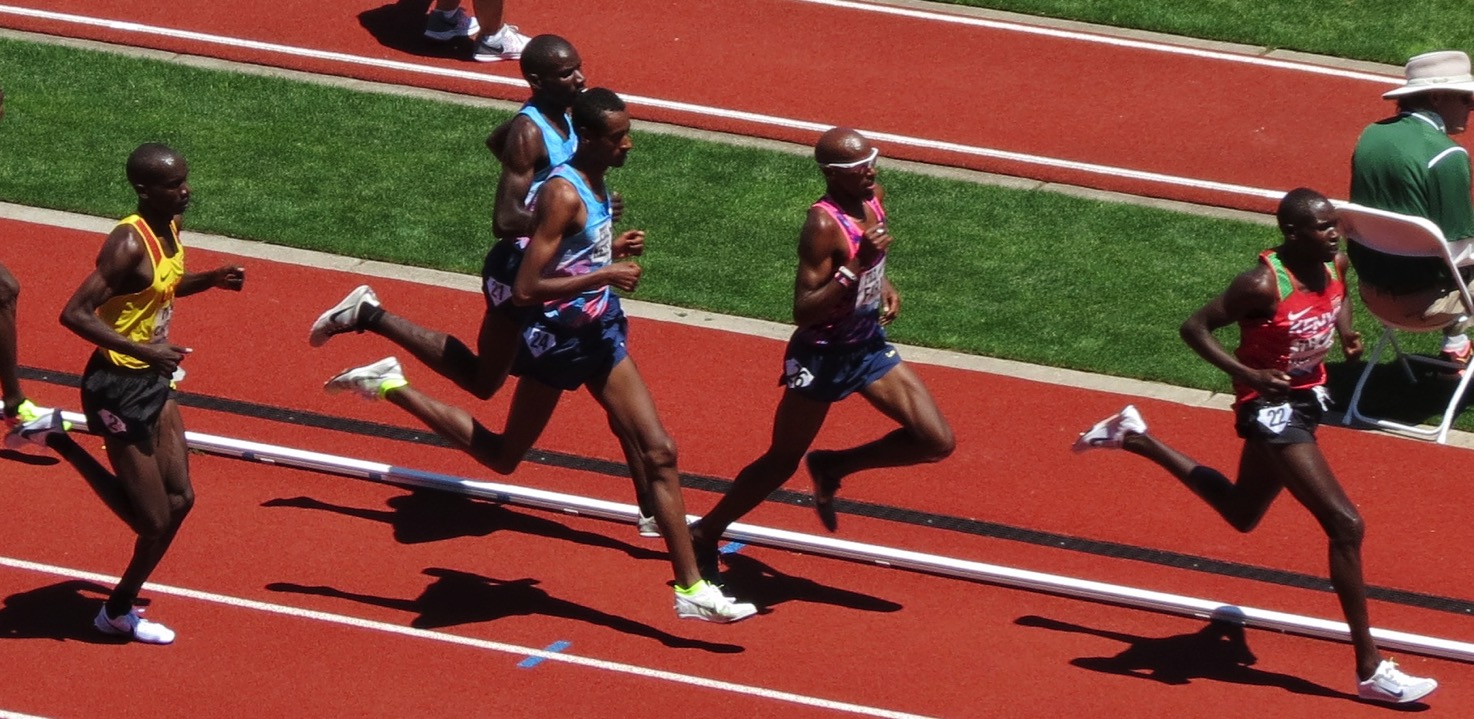 Focusing on the more sustained surge and move, as opposed to short sharp bursts at the front or pure front running (which are blogs of their own to write about), the timed move can work brilliantly if executed well. I know this from personal experience. Unfortunately, when it came to the mid race move, it was more often than not used against me when racing on the domestic road circuit, rather than the other way around. Having a good kick at the end of a race meant that not a whole lot of local guys wanted me to be around when the end of the race was near. So, I always knew a move was most likely going to be put in around the 4km to 6km point of a 10km road race – a very vulnerable part of the race for most runners. The end is still too far away to get too excited or inspired by and you already have most likely done some solid running by that stage, to have taken the edge off of you. A sudden increase in speed can hurt mentally and physically and if feeling a bit sluggish can leave you flat footed and gapped. The person making the move can be feeling just as bad as you are but will automatically get a lift if a gap appears or they sense you are struggling to cover the move.
Martin Dent is one of the first names that comes to mind when writing this, as he enjoyed inflicting this move on myself and the opposition often – which usually ended up being a successful move. It was a strong, sustained surge that you could usually initially cover but that ultimately took its toll as the body started hurting and the doubts crept in. To add to that you then had to decide to risk it all and continue on with him (or put a surge on him yourself) or be a bit more conservative and keep a position in the top 3. The times that I do remember coming back from a move in a road race was when it was made too late in the race ( eg: within the last 3km in a 10km road race) or when a lone move was made and the rest of the pack stayed together to eventually reel the runner in.
The close-to-the-end type move was always my favourite as it suited me both physically and mentally – with an all out mad sprint to the line. I nearly always was the first to start sprinting to the line (on the road usually 400m to 800m out) which gave me an advantage over my competitors because it usually opened up a quick gap, they were reacting to me and had to chase, and I had the psychological advantage from being in the lead along with playing off my reputation of having a good kick – all things that can play on the other competitors mind and can even get them looking over their shoulder to secure 2nd if enough of a gap is formed. One of the only times that I can remember someone getting the jump on me, in a longer distance race, was when David Ruschena took off with a sudden, intense burst with 450m to go in the 2004 Zatopek 10,000m (National Championship), which left me chasing a gap I couldn't close and the title going to Dave. He was the best runner on the night, took the initiative and executed an excellent move. I ran the best I could on the night but let someone else get the jump on me by being complacent and over confident in my ability to outkick anyone in the field (by-the-way, I was planning to kick just before the bell – too late!).
The distance of the race also impacts if, when and how a move is made. It probably goes without saying that it can be a lot harder to make a winning move around the midpoint of a marathon compared to a 10km road race – 21.1km to go is quite a long way to repel any challenges and to get through any of your own down-times in the race, compared to 5km to go in a 10km road race! That's why it is more common to see winning moves made from about the 30km point of a Marathon rather than earlier. I never wanted a sprint finish in the Marathon because it was too much of a risk as your body could fail you when you asked it to sprint and it is not the type of race where it is easy to hang on to the back of your competitors until the very end: body and mind can have down-times throughout the race where you can easily lose contact. Still, a well timed sustained surge later on in the Marathon when you sense weakness or everyone is concentrating on their drinks, can work very well.
Of course, you will never know if the result would have been different if a move had been made at a different stage of the race or not at all – we can only prepare for the race the best we can and race to the best of our ability: both physically and mentally (which includes being strong of mind and tactically smart). The races where you don't go so well in are races you can learn a lot from, especially if the competitors who beat you were roughly around your current fitness level. Of course, there are many examples of runners making a good move during a race and still getting beaten. However, if you could hypothetically run the same race ten times, with runners of similar ability and motivation levels racing, I'd back the guy/girl who makes a well timed first move and takes the initiative, to win the majority of those 10 races. There truly is more to running and racing than meets the eye!