Training of Famous Runners – Rosa Mota
Article by Sam Burke - Runner's Tribe
A lot of the below information about the training of Rosa Mota was taken from the book 'Running with the legends', by Michael Sandrock, unless otherwise stated. We highly recommend this classic book to anyone who is yet to read it. 
Profile
Date of birth: June 29th 1958, Portugal.
Olympic gold, 1988 marathon, and bronze at the 1984 Olympic marathon.
World Championship gold in 1987 for the marathon
European championship gold for the marathon in 1982, 1986 and 1990.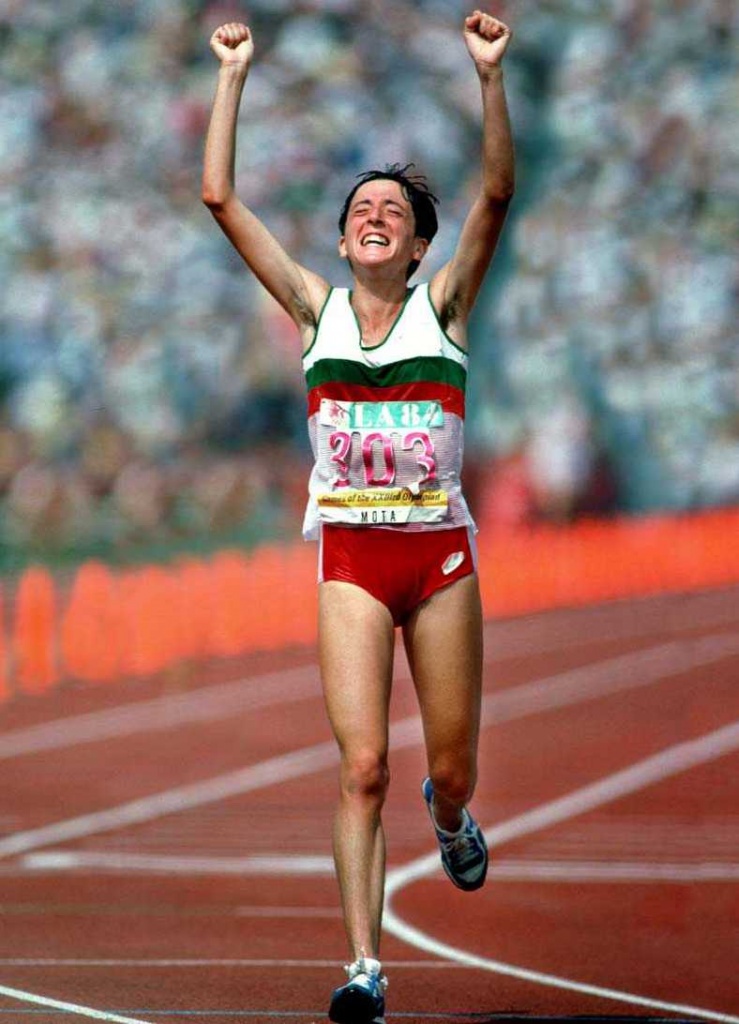 Personal Bests
1500m: 4:23.63
3000m: 9:04.82
5000m15:22.97
10,000m: 32:46.78
20,000m: 1:06:55
10 km Road: 31:35
15 km Road: 48:35
Half Marathon: 1:09:33
25 km Road1: 25:46
30 km Road: 1:41:54
Marathon: 2:23:29
"Rosa has something in her that is more than talent. She is able to do a lot of work. She has lots of resistance, to run and run and run and not get tired. Really, that's it. Rosa is good because she is able to do a lot of work"   –Paula Mota
Rosa Mota is without a doubt one of the best ever women marathoners runners. Over a ten year period she won gold medals at Olympic, World and European championships, a truly rare feat. During her career she won 15 major marathons and over 50 international races. Her consistency and longevity is unparalleled by everyone with the exception of perhaps Paula Radcliffe. Mota achieved this longevity through the implementations of a long term approach to her training; she never over-trained and was guided by her coach Jose Pedrosa. Pedrosa was vital in holding Mota back so that she didn't over-train. Furthermore, Pedrosa taught Mota the secret of patience as it took many years for Mota to begin winning races. Mota, a sufferer of exercise induced asthma, enjoyed the sport so much that her persistent training eventually turned her into a champion of the highest order.
Training Regime
Mota's coach Pedrosa instilled in his athlete the importance of gradual adaptation to more and more aerobic training and intensity of sessions. Consequently, Mota remarkably ran faster in each of her major marathons.
The majority of Mota's training was done on the road, mainly because she lived and trained in Porto (Portugal's second largest city) which has no trails or forests to run through. Mota also disliked the track and rarely did sessions on it.
Mota trained hard with an intense work ethic. During her peak she ran 100-110 miles per week, consisting of two runs per day. Mota was extremely disciplined and went for months without missing a day of running. Like other successful runners she regularly pointed out that relaxation played a key role within her training regime.
During a typical week Mota had two hard days (which consisted of fartlek on the road) and two days consisting of long runs (of 13-15 miles). Mota never ran more than 90 minutes in training, she believed that 90 minutes was suffice and that there was no point doing more than necessary, which she argued resulted in a flat and stale athlete. The remaining runs during Mota's week were done at relaxed paces depending on how Mota felt that particular day. However, Mota had a reputation for pushing these easy days much faster than her coach wanted her too.
Interestingly, Mota did a lot of training with Australia's Rob de Castella. De Castella when commenting on Mota's 'easy' run pace
"Rosa is a great trainer. We're going to have to bump her off because she is pushing the pace too hard"
Mota didn't keep to a rigid, unchanging weekly training routine, but instead mixed the training up, while keeping to the general routine outlined above.
Typical sessions that she would complete on her fartlek days included:
10 by 1minute fast/1 minute slow jog recovery.
10 by 2minutes fast/ 2 minutes jog recovery.
10 by 30 seconds fast/30 seconds jog recovery
Long fartlek on the roads with 3,4, or 5 minute surges at will.
Mota raced regularly, all year round and would often enter small 10 and 15k races in Porto.
The core principals of Mota's training were:
She ran quickly during the majority of her runs, even her easy days
She did not do the really long runs like many marathoners do, she never ran for more than 90 minutes.
She was able to train consistently for long stretches of time, as she was very resistant to injuries.
She listened to her body very carefully and if she was tired she would cancel her workout and just run for 5 miles at a very relaxed pace.
She put a big emphasis on sleep and always aimed for 7 hours every night as well as a daily nap.
Olympic Games 1988 – Womens Marathon – Part 4 – Rosa Mota takes Gold