Training Diaries: to write or not to write? – A column by Mark Tucker
"I would consider my diary serves the same purpose as going for a walk or a run. They are all physical ways of clearing a mental landscape." (Chet Faker)
I recently visited the house I grew up in to collect all of my old training diaries. I had planned to have a quick read through before taking them all home to ultimately get some material for this piece. I couldn't do it. As I flicked through the numerous pages all I could do was shake my head at this person who apparently used to be me.
I found a young, extreme, obsessive, naïve and selfish person taking himself too seriously (some might say there is still some residue remaining!). On the flip side I also found someone highly motivated, ambitious and analytical who just lacked the crucial insight that comes from life experience.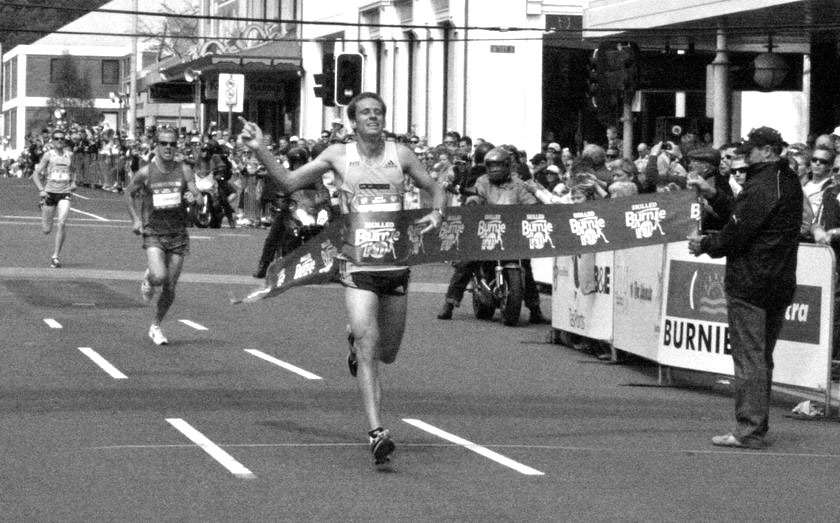 And to be fair to this person, the training diary was not a true reflection of who they really were, just an amplified version (who probably wouldn't be a big fan of the person currently writing this, amazed at their lack of athletic ambition while still under the age of 40…).
Anyway, I forced myself to take one training diary home, from when I was still in Year 12. My first ever training diary. At least I would now have an excuse if I didn't like some of what was written; I was still in High school…
Thankfully, the writing stuck mainly to training and racing and hadn't as yet wandered over into a life diary, as it would later on…
"To live one's life is hard enough. Why write down all the misery? It would resemble nothing more than the inventory of a torture chamber." (Franz Liszt, Hungarian composer, when asked why he didn't keep a diary)
And now, without setting out to, this is taking on the feel of an open diary entry! So onto my main question…
Why have a training diary? Will writing down the minutiae of each day and training session – times, weather, mood, how you felt, who you ran with, what you ate, how you slept, etcetera etcetera – help you achieve your running goals? Improve your life in anyway? Be interesting to look back on at a later date? Be entertaining to read? Possibly…
"I never travel without my diary. One should always have something sensational to read in the train." (Oscar Wilde)
And many runners over the years have found numerous benefits in keeping a regular training diary. But arguably the greatest benefit in having a written record of your training is that you can look back over it to ultimately improve your future performance.
This can be achieved by studying the data on the amount and quality of your training, alongside reflections on how your body felt and how you psychologically felt. Patterns and mistakes can then be discovered and acted on to alter future training programs.
Specific questions can also be asked and answered: When did you peak and run personal best times and what training did you do leading up to that? When were you injured, sick, or overtrained and what were you doing, or not doing, prior to that? What training were you doing when you raced poorly in a particular race? …
"I've been keeping a diary for thirty-three years and write in it every morning. Most of it's just whining, but every so often there'll be something I can use later: a joke, a description, a quote. It's an invaluable aid when it comes to winning arguments. 'That's not what you said on February 3, 1996,' I'll say to someone." (David Sedaris)
But there is a danger in keeping a diary. It can turn almost exclusively into reflecting and writing about the negatives of training and racing, the negatives of the day. A place to vent frustrations (especially when injured) and whine. But if the training diary sticks to the bare minimum of training details, this can be easily avoided.
"The only really safe thing to do is to write a diary of where you've been, what time you went to bed, what you ate. If I wrote honestly about everything I think it'd be a disaster. It would cause a lot of trouble." (Ellie Goulding)
Sticking to the essentials is this diary entry from Olympic Marathon medallist, Charlie Spedding, giving the details of his final days leading into the 1984 Olympic Marathon in Los Angeles where he would ultimately win the bronze medal: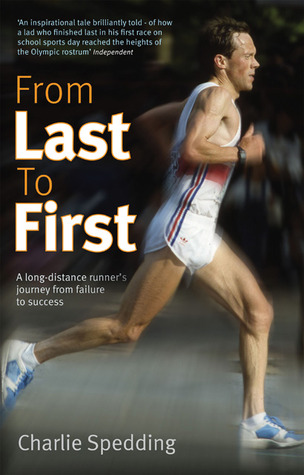 Mon 6th am. 9 miles Flew Boston to Los Angeles
Tues 7th 6 miles steady
Wed 8th am. 6 miles steady
Track – 5 x 400 with lap jog  av 60.9
Thur 9th 5 miles steady
Fri 10th 5 miles steady
Sat 11th rest
Sun 12th Olympic Marathon – 3rd in 2:09:58
(from his autobiography, From Last to First, by Charlie Spedding)
Luckily, some runners have gone beyond writing mere training details into their diaries. British runner Ron Hill, no stranger to training diaries, is a prime example. Having ran one mile or more for an incredible 52 years and 39 days in a row (only ending early 2017), Hill owns a forest full of training diaries. A three time Olympian, a Commonwealth and European Gold medallist, and a former Boston Marathon champion, Hill has had many unique experiences over the years.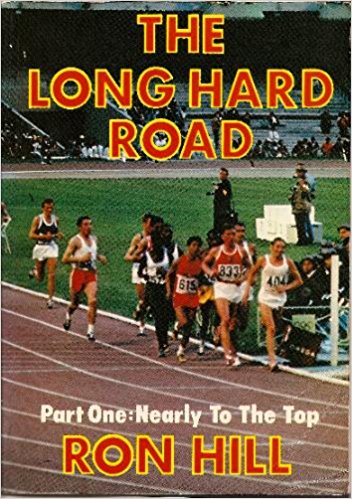 At the 1972 Munich Olympic Games, infamous for the terrorist attack and subsequent deaths of Israeli athletes, Hill was preparing for the Olympic Marathon. The following, published in part two of Hill's excellent autobiography, The Long Hard Road: To The Peak and Beyond, shows a fascinating training diary entry detailing how Hill spent some of his time the night before the big race (Diary entry: Saturday, September 9th, 1972):
Don brought in some sheets with all the marathon competitors on, Dave Bedford dropped in for a chat… when he had gone Ian Stewart, then Brendan Foster, then Colin Kirkham came in for a talk, Brendan said that Donald Walsh, an Irish marathon runner, had told him that there were about thirty I.R.A. people in Munich (they had already disrupted the cycle race) and that they would blow up our block tomorrow night (Brendan had also heard that a gang of them were intending to jump on me from ambush in the English Gardens during the race; luckily he kept that to himself), we all agreed to go and spend tomorrow night at the four bedroomed flat of a friend of Ian Stewart… hell, they call this sport?… got them all out at 10.30p.m… wrote my diary for 10.50 p.m., read for a while, put the light out at 11.20 p.m…. slept pretty well.
Thankfully, not many runners have ever had to write in their training diaries about the threat of being ambushed mid race…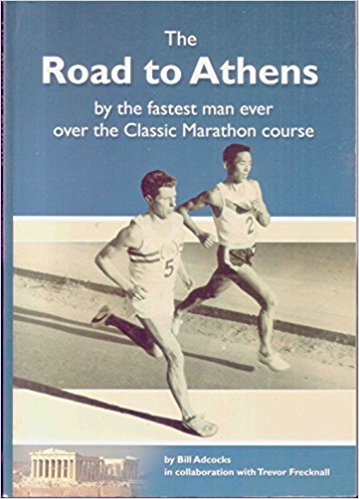 Finally, an excellent running autobiography for training diary aficionados is Bill Adcocks', The Road to Athens (by Bill Adcocks in collaboration with Trevor Frecknall). Adcocks, a Commonwealth Games Silver medallist, and past winner of the Fukuoka Marathon and Athens Classic Marathon, (the latter while setting a course record over the original 1896 Olympic Marathon course, a record which stood for more than 30 years until Stefano Baldini broke it winning the 2004 Olympic Games Marathon) was a big believer in keeping a training diary.
This is seen throughout his autobiography, with his story and reflections regularly illuminated by training diary entries, many expanding into race analysis and how he felt during a race. An example of this is an entry from when Adcocks finished 6th in The National (1968), the English Cross Country Championship, which doubled as the selection trial for the International Cross Country Championship, the precursor to the World Cross Country:
"Good day. A little cold – good course, mainly flat with good going underfoot; no mud but tricky with potholes, etc. Didn't make too great an effort at start but after two miles was well up and, after fall, making good progress. Ran with confidence and concentration but up long finish straight began to panic a bit. Maintained effort and form to get in team. Made it at last after thinking it was there for so long!"
Adcocks' book is an interesting read and a great example of maintaining a healthy training diary that balances training and racing details with analysis and reflection, along with general details and thoughts about life.
So, is it worth keeping a training diary? Yes, if you are fully aware and prepared for how you will use it and what details you will include. Yes, if you understand some of the risks involved of expanding into further life details and reflections; how things can quickly turn negative.
And if, in the years to come, you look back and find a different person, someone that makes you cringe, I warned you!
END
About the Author- 
Mark Tucker has represented Australian numerous times through World XC, to the World Championships Marathon (2009). Tucker was known for is mental and physical toughness in training and races. In 2002 Tucker finished 4th at the NCAA National XC individual race representing Butler University. He has broken the 4-minute mile with 3:58.37 in Auckland. His marathon PB 2:13:49. He is now a proud father and an integral part of the Runner's Tribe team.
Main cover photo:1984 Olympic Marathon