Toshihiko Seko – Article by Mark Tucker – Runner's Tribe
"The marathon is my only girlfriend. I give her everything I have."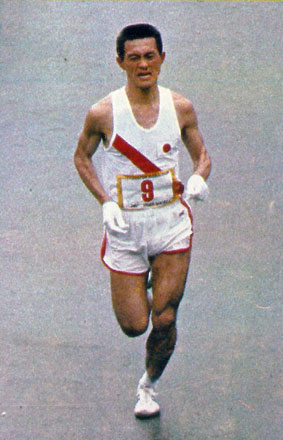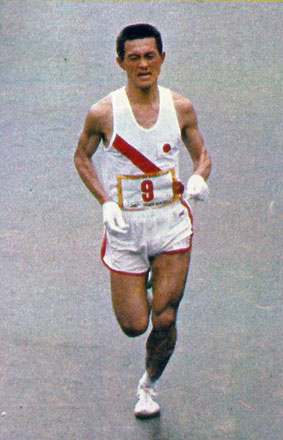 This, Seko's most infamous quote, wasn't given in jest: he was deadly serious. Toshihiko Seko – one of the most extreme runners to have ever graced our sport, in a sport riddled with extreme people – quite simply trained and raced like his life depended on it. One of the great marathon runners from the 1980's, ultimately winning ten marathons throughout his distinguished career, including: London, Boston, Chicago, Tokyo, Lake Biwa and Fukuoka (four times), Seko was, and still is, highly revered in Japan.
It would be an understatement to say that Seko trained hard; Seko's training bordered on inhuman. Much like a modern day Zatopek, Seko poured out the intervals long after many of his contemporaries would have left the track. With sessions such as 30 x 1km in 2.55 or 6x5km in 14.30 (one-minute jog recoveries) Seko could never have been accused of under training.
"To be a champion long-distance runner you have to run on the edge of death." (Toshihiko Seko)
And if Seko shared similarities with Zatopek, then his coach, Kiyoshi Nakamura, could be likened, in some respects, to a Japanese version of Australia's Percy Cerutty (without the antagonism and enemies!). Like Cerutty, Nakamura studied all the World's great religions and thinkers, drawing inspiration and lessons that he would pass on to his pupils. In particular, he was fond of Zen, training his athletes, his 'disciples', to run with Zen, to run without thought or emotion, as stoic and unyielding machines who could absorb all pain, be unaffected by pain.
Like Cerutty, Nakamura had been an avid runner, representing Japan in the 1500m at the 1936 Olympic Games in Berlin. For thirteen years Nakamura held the Japanese 1500m record (3:56.8), with the war ultimately halting his career. After the war he became a successful business man, becoming a millionaire in the process. Which is when he turned to coaching.
A God like figure, Nakamura pushed and tested the athletes who trained under him, asking that his athletes give up everything in pursuit of running success, to give everything up while trusting him completely:
"If Mr. Nakamura pointed to a piece of white paper and said, 'this is black,' then his runners would say, 'yes, that is black.' The athlete doesn't have his own mind." (Japanese Coach Hideshi Okamoto. From: 'Running with the Legends' by Michael Sandrock)
Nakamura reportedly spent more than $15,000 a year feeding his athletes, who at times numbered more than one-hundred, who would live with him (or close-by), in line with Nakamura's philosophy of coaching through total immersion; training and living with his athletes to get the most out of them. According to legend, Nakamura demanded that all his athletes have the same haircut, that they couldn't have girlfriends, and that they couldn't go out at night or drink beer.
Seko was almost the perfect embodiment of Nakamura's ideals:
"I am very hard-core. I gave everything, sacrificed everything, for running. I lived only for running."
( http://www.runnersworld.com/boston-marathon/a-brief-chat-with-toshiko-seko Seko talking with Toby Tanser)
Averaging a marathon a day in training, Seko had little time, even if he had wanted to, for anything but running or recovery. On one particular day he is said to have covered 98km in a day by running 10km in the morning and 88km in the afternoon. Although this would have been a light day if the stories are true that he once covered 630 miles in one week!
"I can run forever once I start". (Toshihiko Seko)
Of course, his punishing schedule sometimes came at a cost. After winning the Boston Marathon in 1981 he was forced out of competition for close to two years with a serious knee injury, which he called 'God's test', before getting into peak fitness for the inaugural World Championships in Helsinki, 1983, which he ultimately missed after contracting hepatitis. The following year, after being one of the favourites to take out the 1984 Olympic Games Marathon in LA, Seko could only manage 14th, after which, in the following four years, he won London, Chicago (in a personal best, 2:08:27), Boston and Lake Biwa before finishing his career with a 9th place finish at the 1988 Seoul Olympics, which had been particularly satisfying after many had written him off.
A punishing trainer to the end, it would be hard to argue against his late coach, Kiyoshi Nakamura, when he said:
"There has never been a harder worker or a more serious athlete"
(http://animesh.srichimnoycentre.org/running/articles/seko)
End
Toshihiko Seko Video