© 2017 Runner's Tribe, all rights reserved.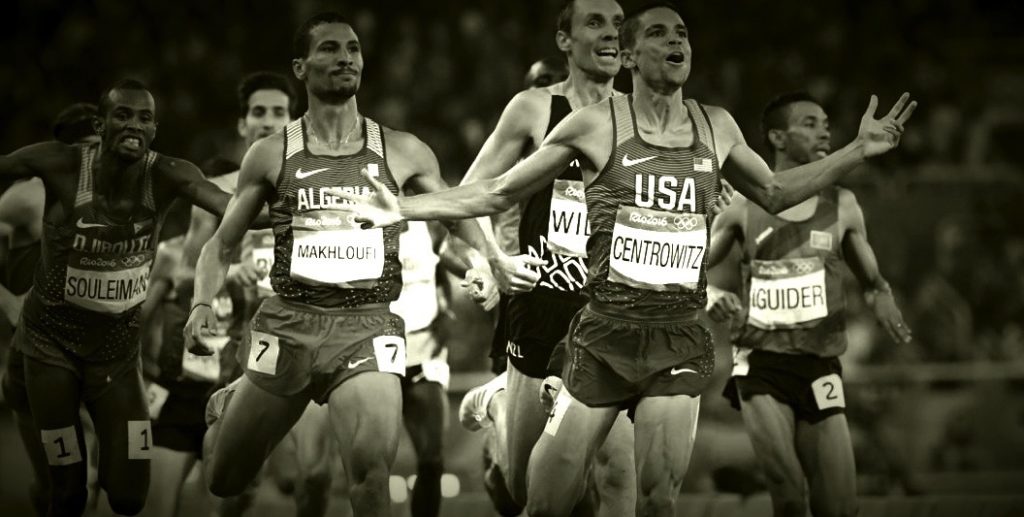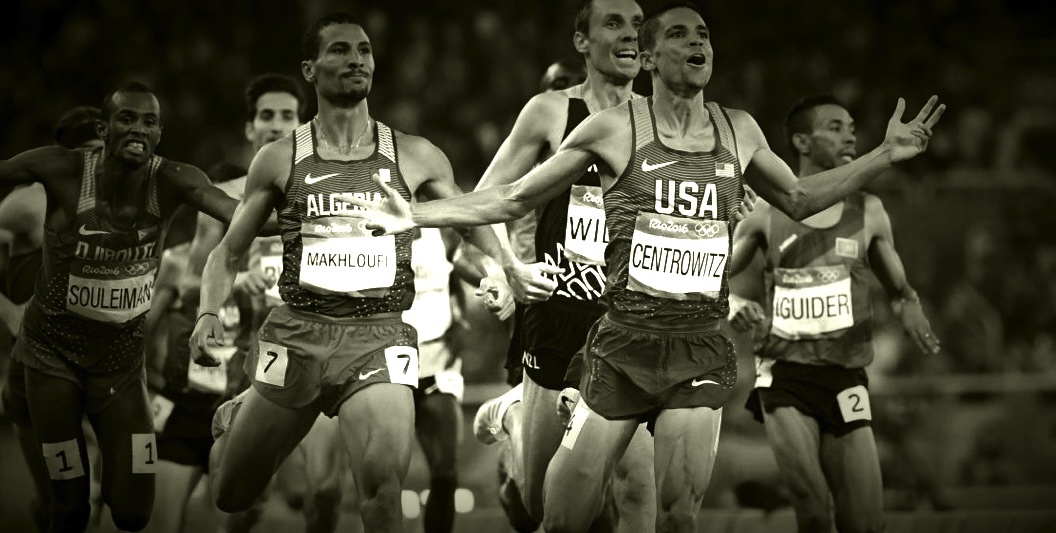 "My bottom end speed is usually pretty good, so like 200's, 300's, 400's – they come around pretty quick – but that 800, 1000 kind of rep, that's my weakness and what I tend to work on a lot." -Matthew Centrowitz
'Centro' doesn't really need a lead in. His potent finishing kick has already netted the street smart American Olympic Gold in Rio, and two World Championships minor medals; all over 1500m. We took a look over the training that has helped mould this 1500m superstar.
---
Profile
D.O.B: October 18th, 1989, Beltsville, Maryland, USA.
Residence: Portland
Coach: Alberto Salazar
Height: 1.75m (5 ft 9 in)
Weight: 60kg (133 lb)
Highlights
Olympic 1500m Gold, Rio, 2016.
World Championship 1500m Silver, Moscow, 2013.
World Championship 1500m Bronze, Daegu, 2011.
World Indoor Championship 1500m Gold, Portland, 2016.
2011 NCAA 1500m champion.
Personal Bests
800m: 1:44.62
1000m: 2:16.67
1500m: 3:30.40
Mile: 3:50.53
3000m: 8:20.09 outdoors – 7:40.74 Indoors
5000m: 13:20.06
---
Salazar & Nike Oregon Project's Mental Edge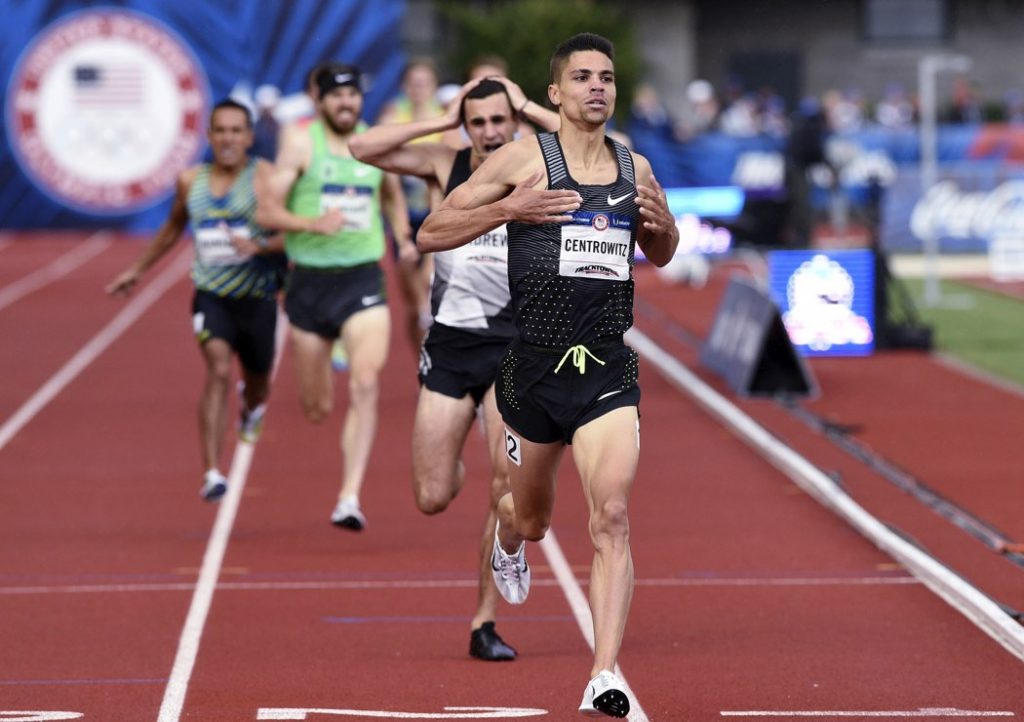 "In my eyes, it's the best professional training group in the world."  -Matthew Centrowitz
Centro is a core member of Alberto Salazar's stable and he attributes the group environment to a lot of his success:
"They taught me not just what I am capable of in these workouts physically but also a lot of stuff mentally and psychologically from these guys and I think that's a bigger piece really than a lot of these workouts and the physical preparation."    -Matthew Centrowitz
Centro's goes as far as stating that when it comes down to something like an Olympic final, with a bunch of close to equally talented athletes, that it is more a mental thing than physical:
"I think a lot of it is more mental than physical. The best way to work on that for me over the years was just a lot of races – every race from college to post-collegiate was a culmination of all those races that got me to where I was in Rio and I was able to respond to that slow, tactical race, and be able to handle that type of calibre of field."  -Matthew Centrowitz
---
Speed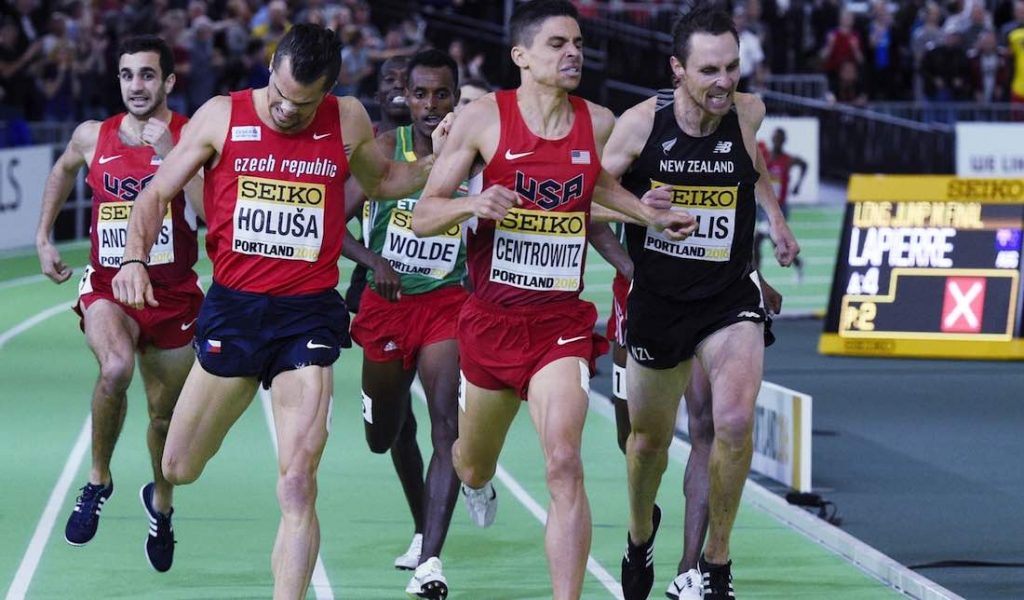 A common training method of Salazar is to add speed repetitions to the end of workouts. Centro's thoughts on this after he had just met Salazar:
"Working with Alberto for a few weeks over in Europe, he noticed that I don't work on my speed as much as I should for a 1500-meter guy. So those last couple of weeks over in Europe after London, at the end of workouts I was sprinting when I was tired and doing shorter stuff that I'd never done before. He believes that this is going to mean huge improvements for me over the next couple of years. I expect to see myself have a stronger last 50 meters."  -Matthew Centrowitz
---
Periodisation – The Salazar Way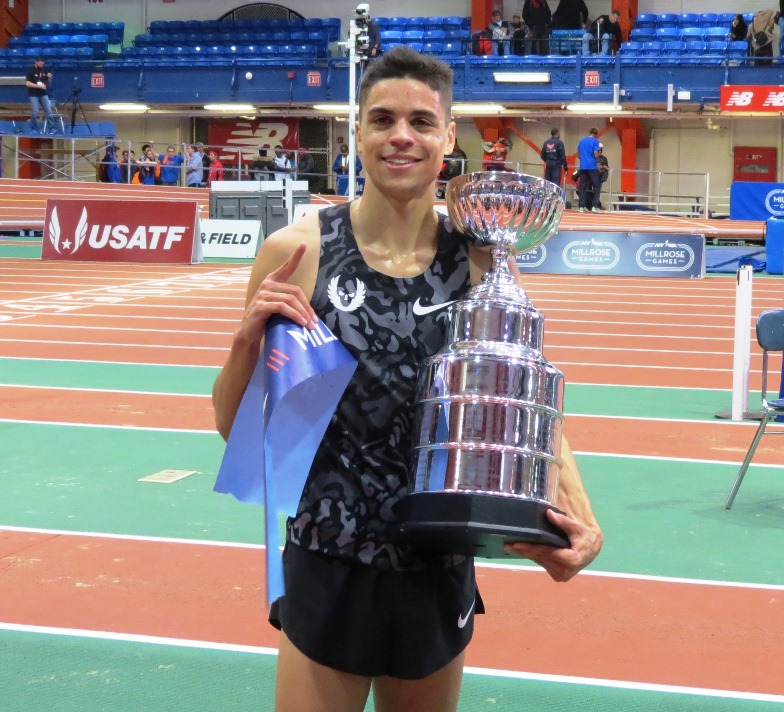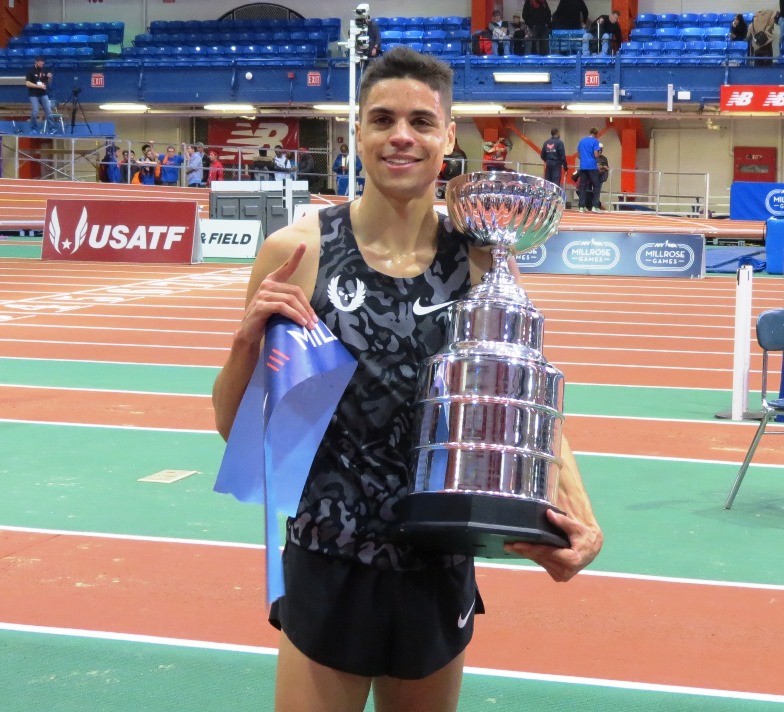 "Arthur Lydiard was a revolutionary coach, a great coach. My training system is very different. My belief is that the human body likes continuity, it likes doing things repetitively."  -Alberto Salazar
Like many of the world's leading coaches, Salazar is a believer in periodisation.
"We have two 20 week periods (cycles) per year."  -Alberto Salazar
A summary of his method of periodisation is outlined below:
Two 20 week cycles per year.
Two peaks per year at the end of each cycle (usually for the indoor season and then outdoor season).
"Within those 20-week cycles we are usually looking for about 5 weeks of building up gradually, and then having about 8-10 weeks at the very maximum level volume and intensity. Then we will go with a 4-5 week taper period into the championship races." -Alberto Salazar
At the end of each 20-week cycle, Salazar's athlete's have 4 weeks recovery (2 weeks completely off then 2 weeks of jogging).
---
Training Specifics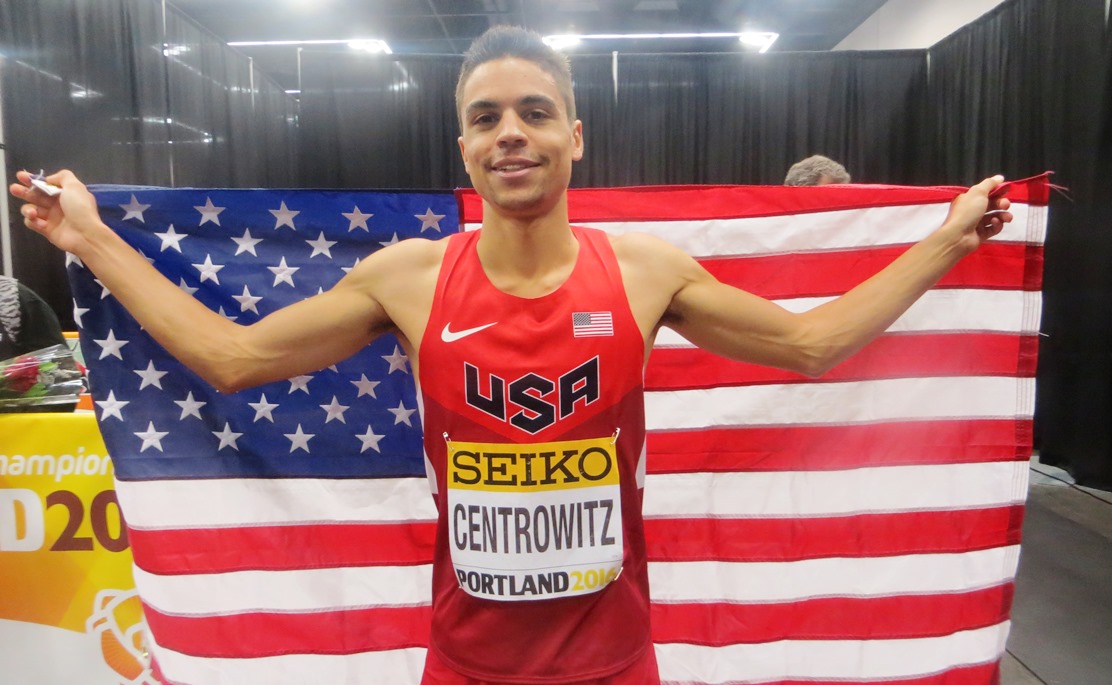 "We do a lot of under and over distance stuff. We'll go 4-5 miles at a time, maybe 6, a lot slower than race pace. And then we do a lot of repetitions of 800m, 1000m at race pace – over and over."  -Matthew Centrowitz
A typical week of training for Centro at the mid-point of a 20-week cycle is outlined below:
[emaillocker]
Miles per week: Approximately 80-85 (~130km)
Monday
A.M.: 7 miles steady
P.M: 5 miles steady
Tuesday
A.M.: Long intervals (for example 6 x one-mile or 8 x 1000m) or 6 mile tempo run. A total of 6 miles hard running.
P.M: 4 miles steady + gym (consisting of core and strength via the use of weights).
Wednesday
A.M.: 9 miles steady
P.M: 5 miles steady + massage
Thursday
A.M.: 7 miles steady
P.M: 5 miles steady
Friday
A.M.: Short intervals (200s and hills) or medium intervals (600s, 400s) at 1500m pace.
P.M: 4 miles + gym
Saturday
A.M.: 7 miles steady
P.M: 5 miles steady + massage
Sunday
A.M.: 15 miles steady (85 min long run approx.)
---
Example Workouts
"Typically faster races I like to lock in around 56 seconds pace (per lap), which is 3:30 pace, and that's my P.R. and close to the American record as well, so that's usually the pace I normally train at." -Matthew Centrowitz
Some documented and verified sessions completed during the 4 week taper period leading into a major championship are outlined below:
Whilst is Rio, shortly before the Olympic 1500m, Centro completed the below set of 400m reps – all with a 500m jog recovery: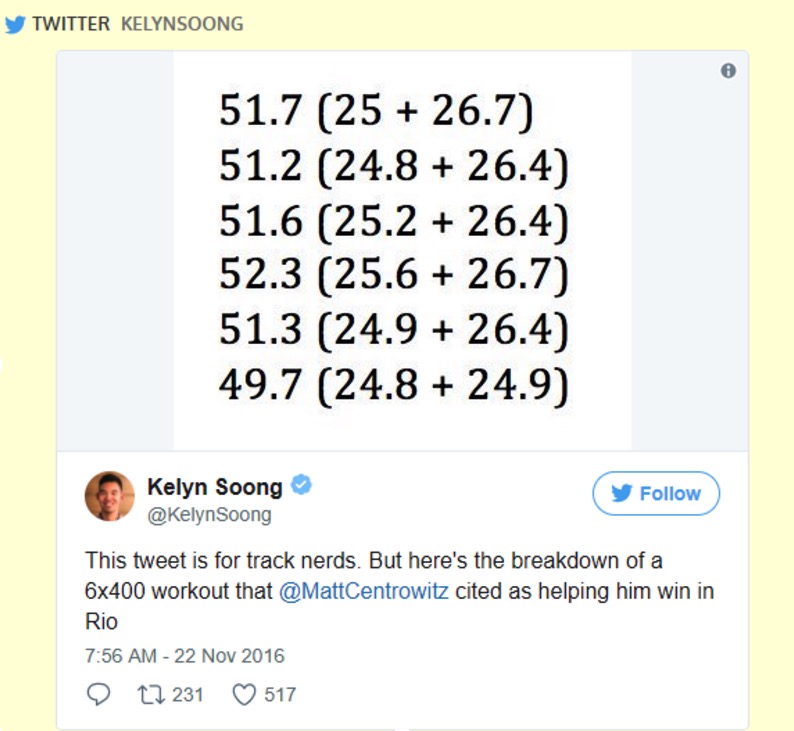 Another example of a crazy awesome workout was documented by Sports Illustrated (here).
'Two weeks before the Olympics, Centrowitz ran 1:47 seconds to win an 800-meter race in Eugene. Salazar had told him that after that race he would run two more 800-meter repeats. This is a common Salazar training method—sending his runners out for hard work out after races. Centrowitz ran 1:53, jogged 1,200 meters (three laps around the track) and then ran 1:49 to finish the workout. "Then Alberto said, 'Where are you going, we're doing one more,'" said Centrowitz. He ran a 1:47 to complete a stunning workout.'
---
Working on Weaknesses
With an 800m P.R. of 1:44.62, Centro has a lot of natural speed. It is the longer reps that he views as his weakness and makes sure to concentrate more on this:
"It just kind of varies, whatever you are lacking at the moment, whatever you need to improve on. For me, a lot of it is that speed endurance. My bottom end speed is usually pretty good, so like 200's, 300's, 400's – they come around pretty quick – but that 800, 1000 kind of rep, that's my weakness and what I tend to work on a lot." -Matthew Centrowitz
STAY TUNED TO RUNNER'S TRIBE FOR MORE…
---
SOURCES
Nike Cross Nationals Coaching Clinic 2012 Videos.
1500m Training with Matthew Centrowitz | Gillette World Sport.
Sports Illustrated.
Like Father, Like Son: My Story on Running, Coaching and Parenting. By Matt Centrowitz and Nathan Williams.
By Sam Burke – Runner's Tribe
[/emaillocker]