Physical Endurance: A Comparison of Soccer Vs Running
It's no secret that famed American 10,000m runner Galen Rupp started out as a soccer player. Rupp was raised a soccer player, before catching the eye of Alberto Salazar and eventually becoming one of America's greatest ever distance runners. Throughout history, countless British distance runners developed their aerobic capacities during childhood soccer matches, including the great Steve Ovett.
When it comes to physical endurance soccer and long distance running are two of the toughest sports on the body. Both require a high level of stamina and physical fitness in order to perform well. 
In this article we compare the two sports and look at the difference in calories burned, likelihood of injury, and which one is arguably the toughest on the body.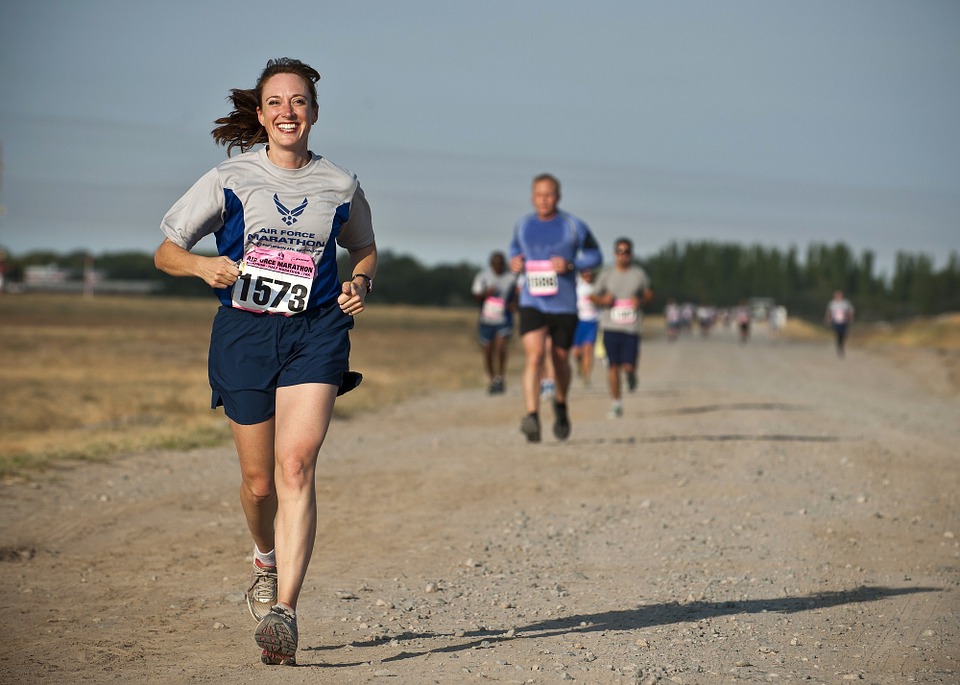 The New York Daily News puts soccer at the number one spot of sports that burn the most shoe leather. According to the paper, the average soccer player will run 7 miles per game with some positions running as much as 9.5 miles. Soccer requires a lot of conditioning to get the body ready for a 90-minute match. In order to increase their aerobic capacity soccer players often incorporate endurance building into the training regimes.
The conditioning is not the same as for runners. While soccer players spend 70% of the match running it is not at a consistent level compared to long distance running. A runner will condition his body to be able to keep his pace at a steady rate while a soccer player will condition his body for more anaerobic movements such as short explosions of energy. 

One example of how far a top soccer play can run comes in the form of Premier League midfielder Dan Gosling. During the 2015/16 season, Gosling was put at the top of the pile in terms of Sky Sports article on the highest distance covered per game. The sports site stated that he was running an average of 11.92 km per 90 minutes. Unfortunately, Gosling has spent the beginning of this season out injured with Champions League experts Betfair predicting in their preview of Bournemouth vs. Sunderland that he would return last December. However, due to a niggling injury, Gosling is still out injured and is unable to return to first team soccer. This just goes to show that regardless of how fit a player is, soccer is a very demanding sport and injuries are part and parcel of the pursuit.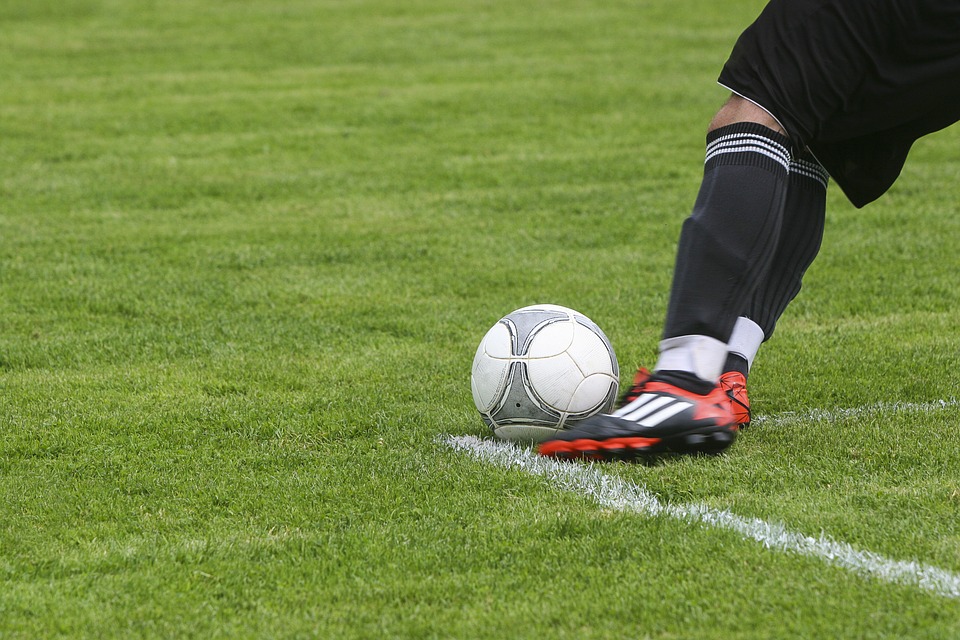 In terms of calories burned the difference is hard to measure as a soccer match has a definite time while a long distance run can potentially go on for hours. Studies show that a 125-pound person travelling at 5 miles per hour for 15 minutes will burn 113.5 calories. Times by 6, to match the length of a soccer match, this equals 681 calories. In comparison the amount of calories burned in soccer is believed to average between 260 – 311 calories burned per 30 minutes. This would mean that in a 90-minute soccer match anyway between 780 – 933 calories could be burnt. Soccer comes out of top but those above results don't factor in contributors such as substitutions and time spent injured. Also, a long distance run may take place on an even surface such as a road or on tougher terrain which would also vary the amount of calories burned.

One area that soccer clearly wins outright is injuries. Soccer is one of the hardest sports on the joints, particularly the knees, due to the sudden movements combined with sharp twists. However, go to any Iron Man race and you will see people aged from 20 to 60+ competing. When it comes to being a sport that can be continued for a long time running goes the distance. In the short term, soccer is much more physically enduring on the body due to the amount of energy expended during a 90-minute match. Running though is a sport of endurance that can be participated for much longer.