Runner's Tribe – Running Shoe Reviews
As with most Nike shoes, the Pegasus 35 Turbo comes with a lot of hype.  Loaded with a new magic/hero foam that Nike won't tell us too much about, the shoe is simple, light, and the midsole is soft yet springy.  And yes, the shoe feels crazy fast.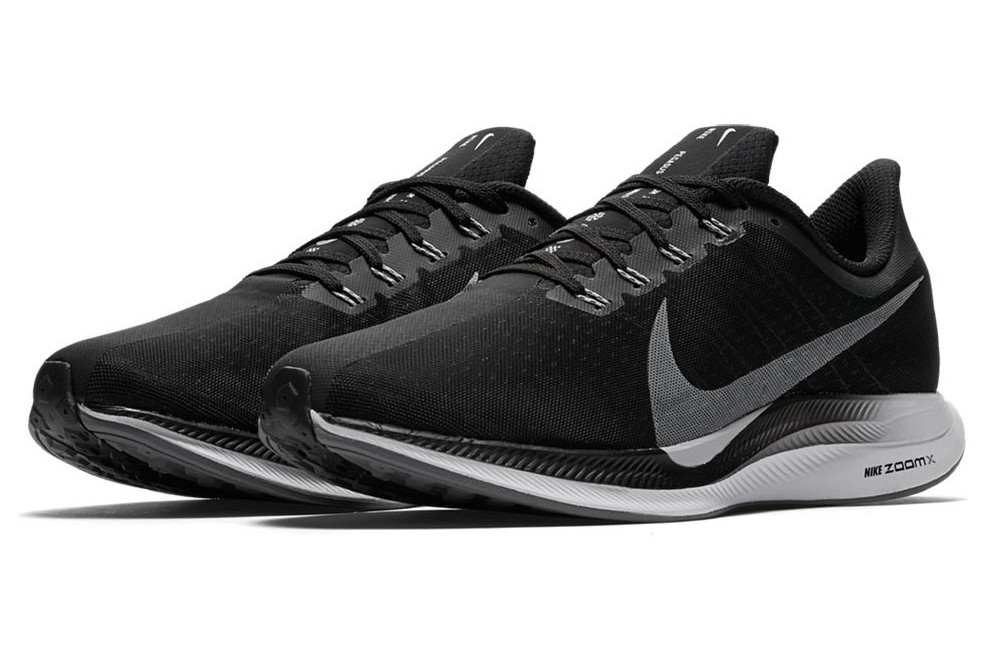 The Pegasus 35 Turbo is a lightweight trainer that feels at ease during a slow recovery run, a hard tempo, or a fast fartlek.  It is very versatile in nature. Not designed for super long runs, the shoe is pretty good for nearly anything else. If you are familiar with the traditional Pegasus range, this is simply a lightweight version designed for faster running.
Specs:
Surface:

Road, smooth trails.

Pronation:

Neutral

Stack Height:

28mm heel, 18mm forefoot.

Heel-to-toe-drop:

10mm

Weight:

Men: 230 grams (8.1oz) – size men's 10.

Women: 181 grams (6.4 oz).

Midsole:

Part 4% Vaporfly, part Epic React midsole.

Upper:

Multiple layers of mesh.

Flexibility:

Moderate.

Heel cushioning:

Soft.

Fits:

To size.

Marketing Hype:

Insane.

Does it live up to the hype:

Very nearly.

Price

: $260 AUD at Nike Australia. $180 USD at Nike USA.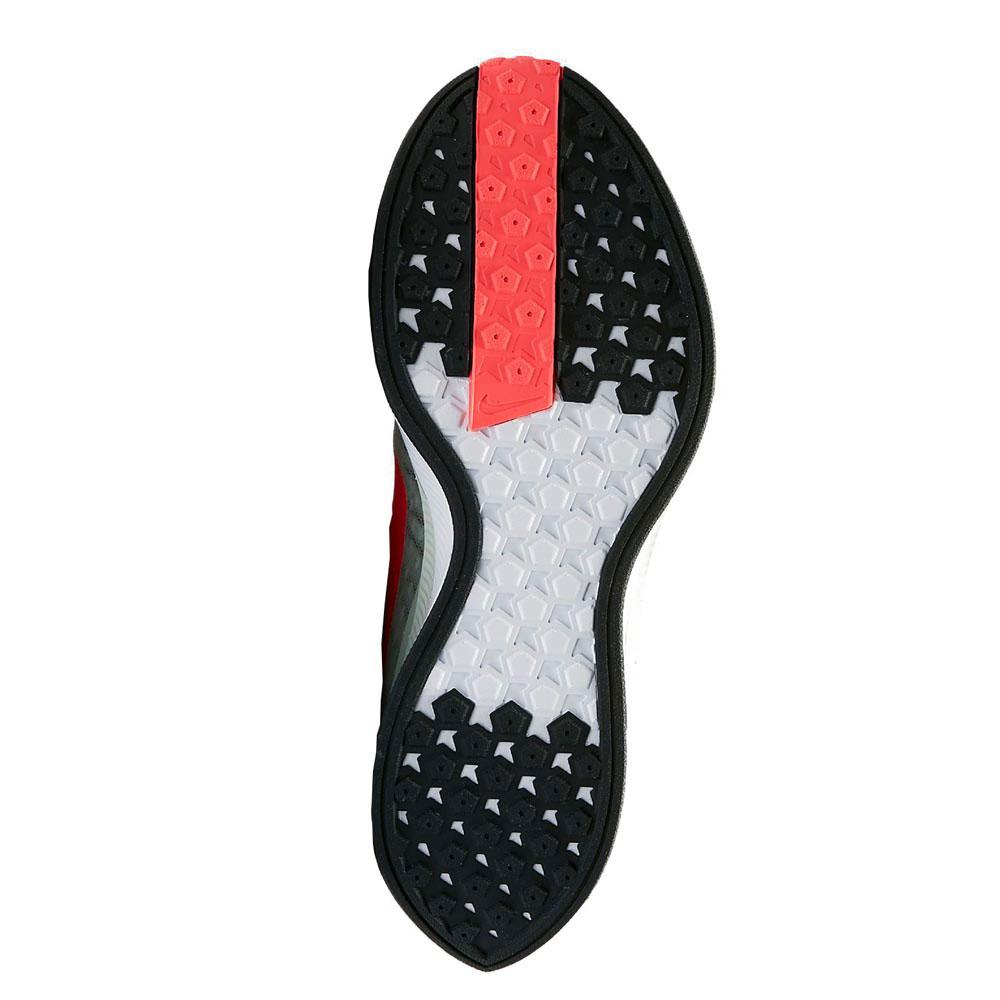 Cool things about this shoe
Cushioning yet Springy:

 Not as cushioned as the Epic React or Pegasus 35, but still plenty cushioned for a faster moving shoe.  The combination of midsole from the 4% Vaporfly and the Epic React shoes, means it manages to be a very bouncy shoe yet maintain the feeling of adequate cushioning.

Quality & Comfort:

Such an expensive pair of Nikes, you'd expect quality, and it is. From the stitching to the materials, it is well made and feels high-end. It's very comfortable with a precision fit.

Midsole:

 The combination of midsoles from the

4% Vaporfly and Epic React shoes, means the foam used is soft and springy, yet fast. It is a very enjoyable midsole.

Fit:  

Quite a forgiving fit

Toe box not as wide as some shoes, but there is more room in the toe box than Nike traditionally provides.

Adequate midfoot lockdown with flywire.

Adequate breathability

Heel counter moves away from the Achilles, avoiding unnecessary tension on the Achilles tendon. Adequate padding in the heel counter.

Looks:

Always very subjective. But as a whole I think most people find this shoe pretty sexy. Typical for Nike.

Outsole:

Plenty of rubber provides for ample traction.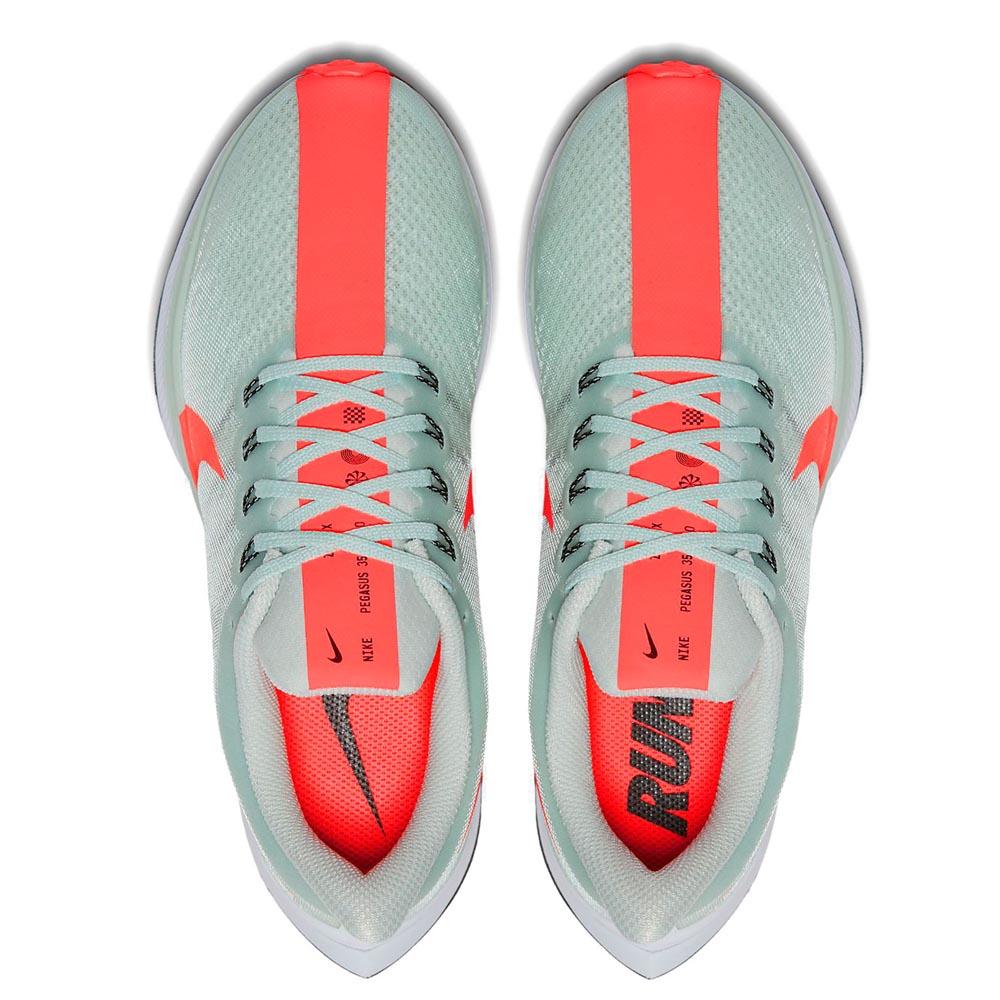 Uncool things about this shoe
Expensive:

Seriously, how much can it cost to create a foam midsole with an upper attached? The shoe is good, but Nike feeling as though they can charge through the roof is not cool. Call us cheap, but the shoe isn't worth $260.

Toe Box:

It is a bit flattened and narrow. I'd love to see Nike embracing a wider toe box, but I doubt it'll ever happen.

Upper Breathability:

There are multiple layers of mesh.  A plastic layer, a fine outer mesh layer, and  an inner softer layer for comfort. The layers combine to reduce airflow compared to other shoes with more simple designs. However, the shoe is very comfortable. It is a trade-off between comfort and breathability.

Durability:

 For $260 AUD, this shoe has bad durability. 150km is all we got out of them. That's more than a dollar per KM. C'mon Nike.
To buy or not to buy?
For $260 bucks, it's a bit steep.  However, if you are loaded, or if you can find it for under $200 bucks, then go for it. You'll enjoy the run. Checkout some purchasing options here although Amazon.au is expensive in this case: Nike Pegasus 35 Turbo
Disclaimer: Runner's Tribe were given a pair of Nike Pegasus 35 Turbo for free from a running store. The store will go unnamed and has therefore not influenced the below review. Runner's Tribe has no affiliation with Nike.