A shout out to the team at Hyperice for sending us the latest Normatic 2.0 Pro for testing.  After three weeks of daily use, we are not disapointed. This latest version has been created with the greatest performance and customisation to date. Built to help runners of all ability recovery faster, train better, and feel great doing so.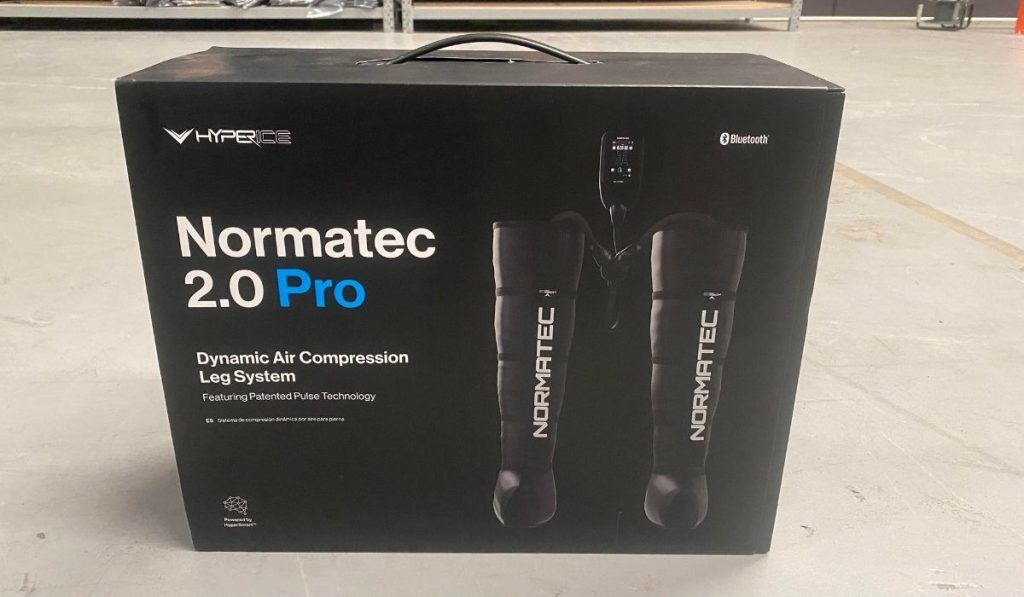 The NormaTec Pulse 2.0 Pro is a dynamic air compression leg system that is exactly what every runner needs after serious workouts, long runs and gym sessions. Not only does it help you recover but it can also be used to activate muscles before training sessions.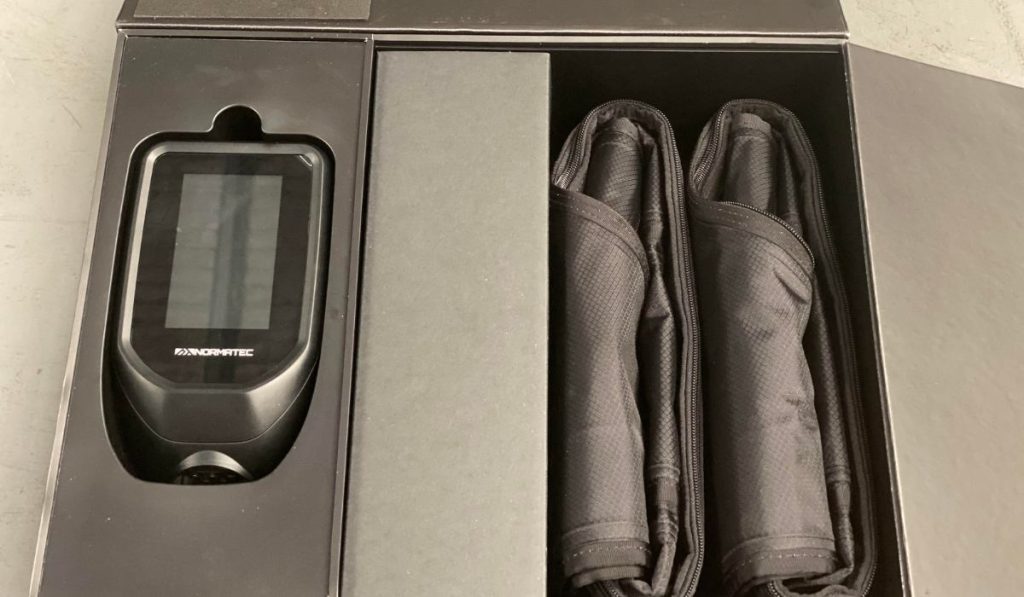 Let's take a look at the specifications:
Compact and lightweight
Weighs: 1.5 kg control unit
Dimensions – 10 x 11.4 x 20 cm
Connects via Bluetooth® to the Hyperice App
Reinforced and durable construction
Two-year guarantee on all components
12v power supply and rechargeable lithium-ion battery – Lasts 2-hours
Configure time, pressure and varying boost zones
ZoneBoost™ technology – Provides extra time and pressure in a particular zone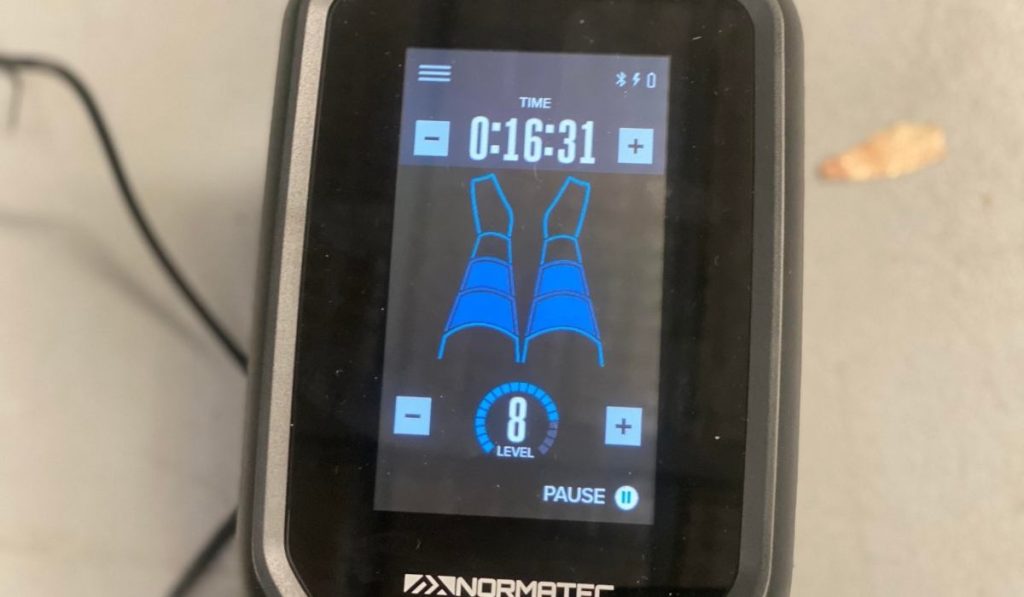 You may have seen elite athletes posting shots of themselves to socials using the NormaTec Pulse 2.0.  But rest assured that this brilliant system with its patented pulse technology is not only suitable for Olympic level athletes. Whether you're a fun runner, walker or serious athlete, this system will enhance your overall recovery and thus result in training and performance benefits.
View this post on Instagram
As the boots inflate with air, they squeeze/massage your muscles through various zones. When the pressure stops, your muscles are left with a tingling sensation which feels super nice.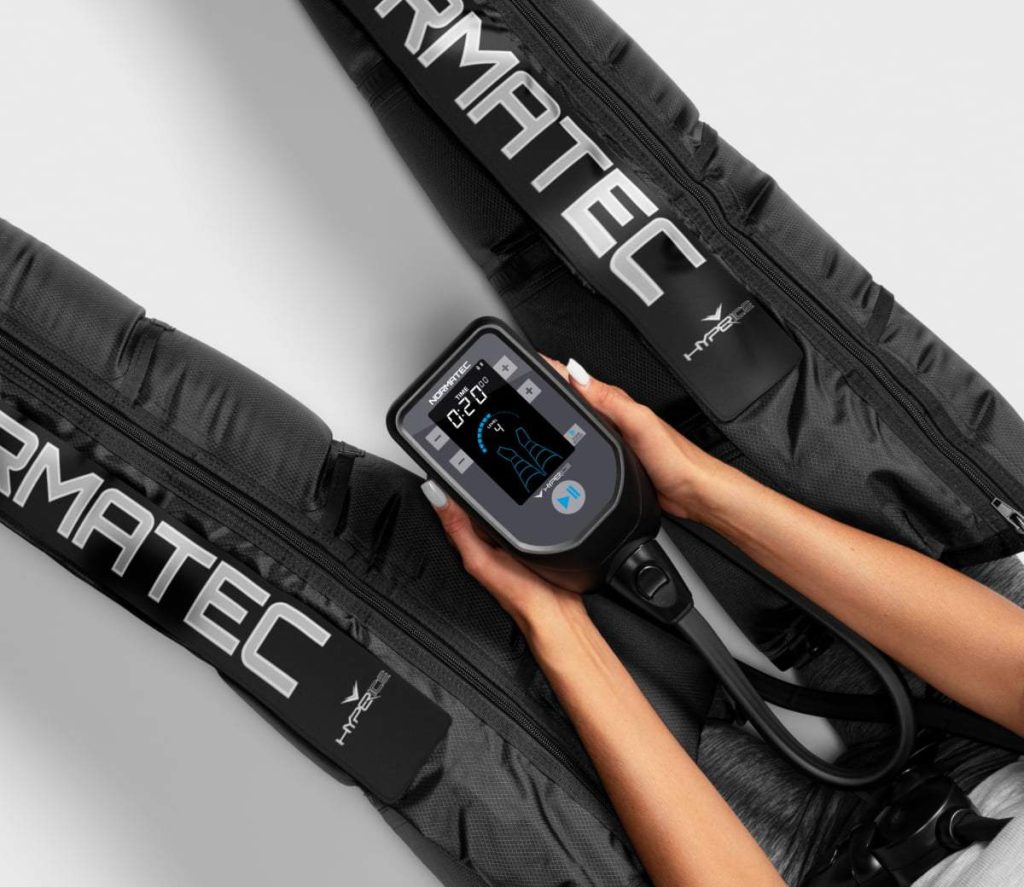 The boots help initiate the bodies lymphatic system to speed up the healing and recovery process. We felt it certainly helped with those post-session heavy legs.  Similar to compression gear, the system is basically designed to improve your circulation and speed recovery.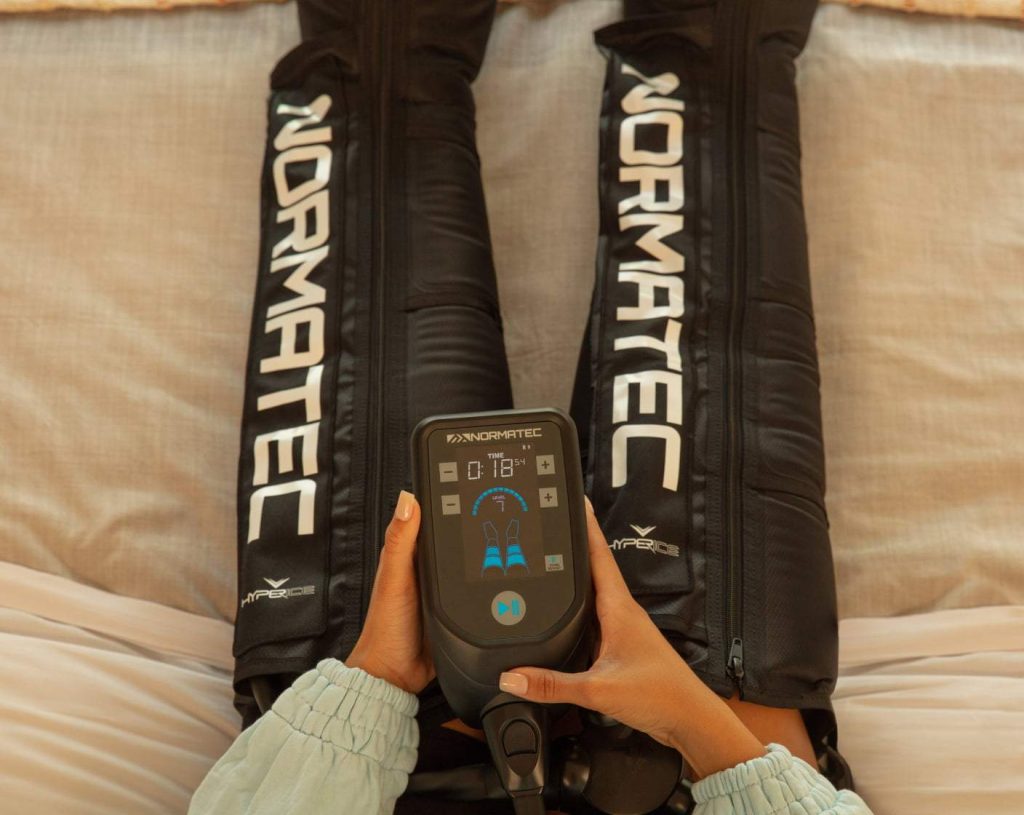 Pros: 
Easy to set up and use
Improves circulation
Rapidly accelerates muscle recovery
Decreases muscle soreness
Recommended by numerous physical therapists
Bluetooth connection allows you to control it with an iOS/Android device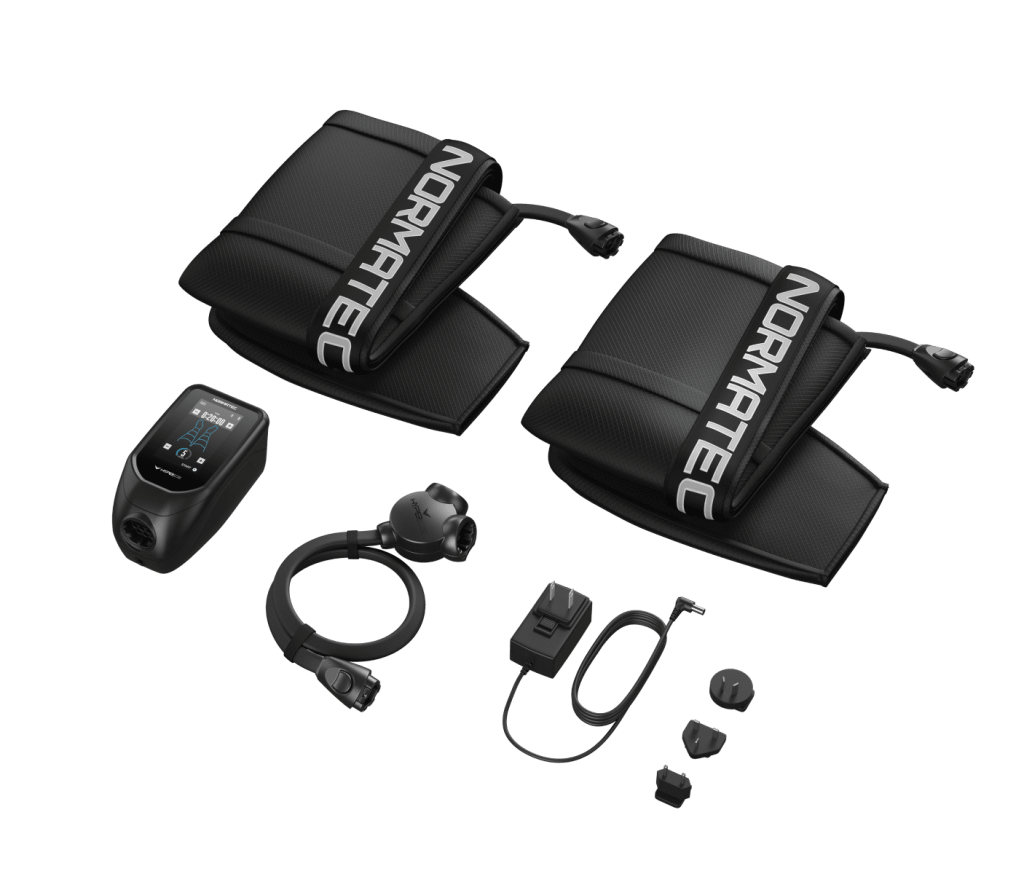 Cons:
Battery life is under 2 hours which isn't a big issue as you'll get around three 30-40 minute sessions out of it before charging. Plus, you can just plug it in at a normal power outlet and turn it straight on for a session.
The system is pricey but for a good reason, it works well to give you edge. The Normatec 2.0 Pro comes in at around $1,899.95AUD (on sale). It's currently sold out at numerous stores and becoming tricky to buy.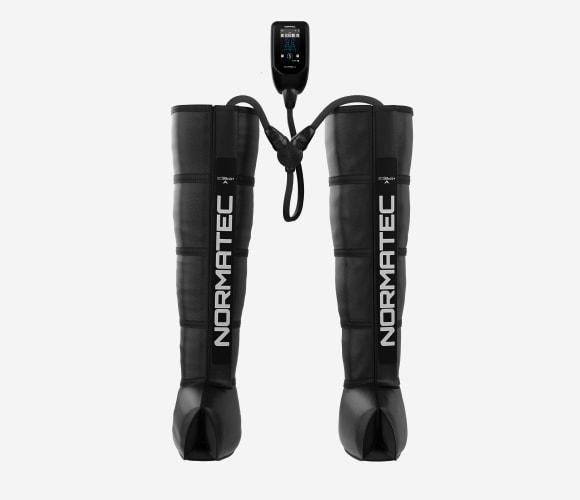 RT tested the system over a period of three weeks and the results were awesome. Recovery from sessions like hill sprints and long sunday runs were faster, and the time spent with the boots on puts you in kind of meditative state.  There isn't an epic amount of research on the benefits of pulse technology. With that said, we are not giving our unit away.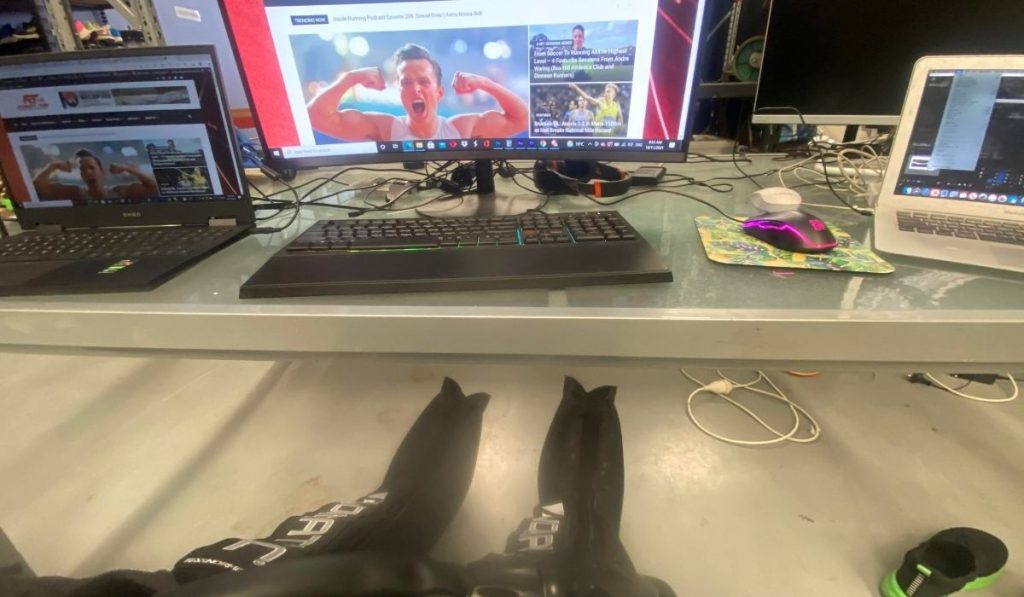 If you're serious about doing the 1% for your running and have the spare $$$ floating around, then the Normatec Pulse Pro 2.0 is a great purchase.
Written and tested by Ross Johnson
*RT was given the Normatec Pulse Pro 2.0 to test. We were not paid for this review.
View this post on Instagram