081: 
Ellie Pashley fills in for Brad straight after her victory at the Sydney Morning Herald Half.
Julian's getting his next campaign underway while enduring the Ballarat Carsonist saga.
Brady gets in a week full of jogging amongst some full-time teaching.
Styx Brewery is this week's sponsor, thanks for their support in both the podcast and running in general. https://www.instagram.com/p/Bwyltkjg0Yu/
In the Shanghai Diamond League, Georgia Griffith runs a Doha Qualifier in the 1500m – IAAF Report Great Ocean Road Marathon
Nick Earl wins the 44km marathon in a new course record, while Rhiannon Snipe goes back to back
Ultra Trail Australia
22km won by Stephanie Auston and Ben Duffus.
50km Gemma Jenkins wins ahead of previous guest Lucy Bartholomew and Rhett Gibson.
Marcin Sweric and Amy Lamprecht each took out the 100km crown.
HBF Run For A Reason featured Matt Ramsden showing his range winning the 12km in a course record time over Nic Harman lining up for his marathon debut at Gold Coast.  https://www.instagram.com/p/BxogtD4Js9m/?hl=en
Sydney Morning Herald Half won by Liam Adams over Joel Tobin White and Matt Cox while Ellie Pashley runs clear of Melanie Pompeani, Millie Clark and Steph Auston who came off 22km on Friday. SMH Report

First listener question from Shane asks how hard should you go in a half marathon in the training for a full marathon and then Ryan asks how much does a U-turn cost in a race and how it affects your rhythm. Moose On the Loose campaigns for lights around Lake Wendouree in the interest of public health safety.
Those in Western Australia in July 7th 2019 can find out about the Salming Bibra Lake RunningWorks Festival here.
"I just want to drink beer and train like an animal."
The legend behind the quote Rod remembers the inspiration felt from Edmund Hillary visiting his school and seeking something greater to aim for than Everest, having awareness of the great running culture within New Zealand, and comparing how the harriers club system in his time compares with today's modern running scene.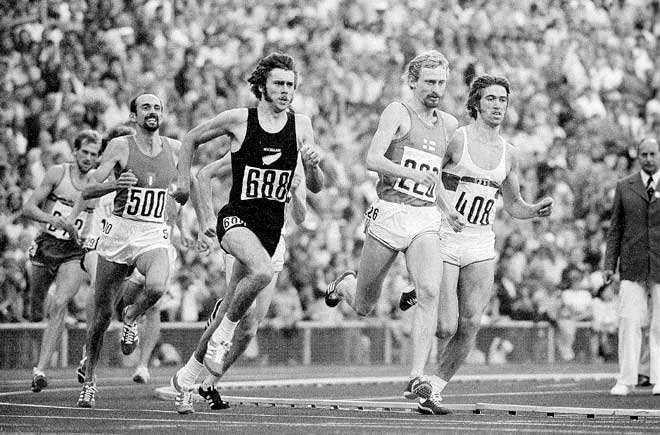 He talks about the importance of having his brother John guiding him to 'learn by doing', watching over him and adapting the Lydiard system as well as the impact on other athletes that John had as a coach and gives insight into why Kiwi runners have range.
Rod talks about travelling with Dick Quax and John Walker, training together and targeting goal races and working on them together while with along John and also how the coaching structure in New Zealand worked at the time before going into the origin of bathtub beers, getting accommodation close to training and that infamous quote as well as how to manage yourself through the hectic race schedule of the elite racing circuit in Europe.
The first half of this epic interview is rounded out with Rod's experience of the 1972 Munich Olympics where he won the Bronze medal and broke the 4-minute mile on the way, then recounting the evacuation during the 'Black September' hostage situation before the heats took place and being next to the Israeli camp and the aftermath from the event.