A marathon is a set distance — 42.195 kilometres or 26.22 miles, to be precise. So with that in mind, they should all be the same, wherever you run them, right?
Well, any seasoned marathon runner will tell you that that is categorically not true. While the distance may be equal, each one is unique. There are four main factors that make a marathon stand out: the elevation changes, the climate, the surroundings, and the atmosphere. 
All four of them can make a race harder or easier to complete. Naturally, a marathon that involves a lot of uphill running is going to be more difficult than a route that has a negative gradient. Similarly, races that are run in extreme heat or cold present a greater challenge than those in more temperate climates. 
The surroundings affect a marathon in a different way. Those that weave their way through interesting landmarks will be more enjoyable than ones that have a more repetitive backdrop. 
Friendly crowds that cheer on the runners can also give you a boost to help you get past the wall and keep your legs going until you reach the finish line. 
On top of these factors, it's also important to remember that some marathons have a lot of prestige which can make them must-runs for many runners. 
With all that in mind, there are some marathons that you'll definitely want to add to your bucket list. 
London
London is a city that's always hosting sporting events. Throughout the year, you'll find top-flight football games taking place at its many stadiums. It also hosts annual competitions like Wimbledon, the EPT, and a round of the Formula E championship. 
Among this busy schedule is the London Marathon, one of the most famous races in the world. 
Founded back in 1981, it's quickly become a race that all serious runners want to compete in at least once.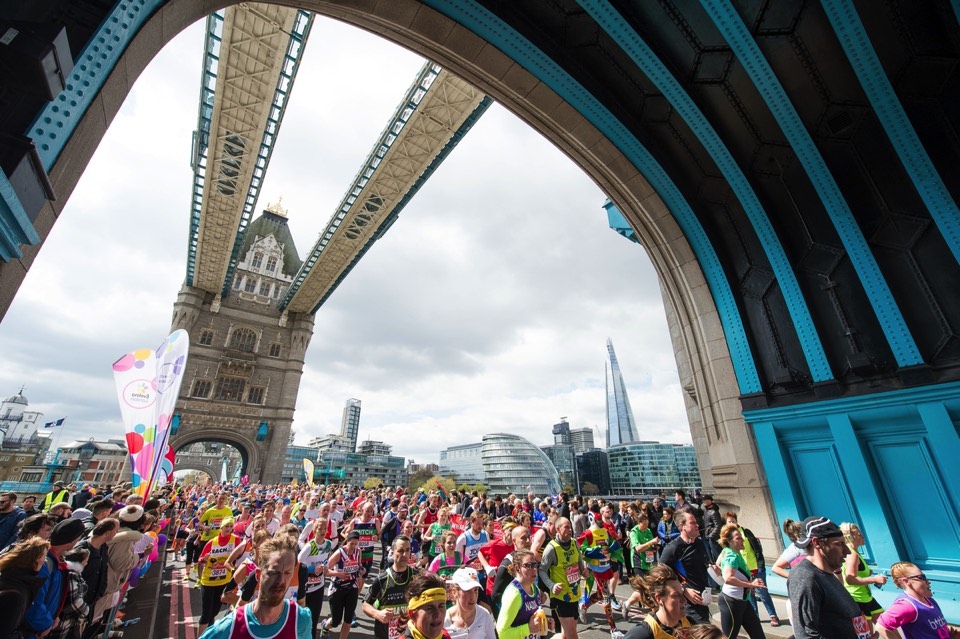 For more than four decades, the London Marathon has chicaned its way through the British capital, serving up stunning views for runners. The course passes several major London landmarks, including Cutty Sark, Tower Bridge, Canary Wharf, the London Eye, the Houses of Parliament, Big Ben, and even Buckingham Palace.
Thanks to London's geography and climate, it's a relatively easy marathon given that the temperatures are likely to be around the low-teens as you navigate the mostly flat terrain. 
London's prestige and popularity make it difficult to enter, so you may find that the biggest challenge is getting to the start line rather than the finish. 
Marathon de Paris
The Marathon de Paris is even older than its cross-Channel counterpart. First run in 1976 in its current form, it's the second biggest in the world, with near 50,000 taking part each year. 
Its history is much older than this as the first marathon on the streets of Paris took place way back in 1896 and continued to be a regular until the early 20th century. 
Runners get to enjoy the beautiful scenery and landmarks of the French capital, including the Champs-Élysées, Place de la Concorde, the Louvre, Place de la Bastille, and the Eiffel Tower. 
Thanks to its history, size, and location, the Marathon de Paris offers an incredible experience and an electric atmosphere.
Loch Ness Marathon
Back in the UK, the Loch Ness Marathon takes place at a similar time to the London event. However, it offers a very different experience to runners. 
In addition to the opportunity to spot the famous Loch Ness Monster, runners get to admire the beautiful nature of the Scottish countryside. 
It's much quieter than the more famous city races, which is great if you prefer to run in the fresh air. There are some locals and visitors who will still cheer you on, but the marathon has a more friendly and informal vibe that contrasts sharply with bigger events. 
It is more challenging from a terrain perspective though. It's got a steep uphill section that spans three full miles, so you'll need to be prepared.