Have you ever looked at one of those scooters with dual battery that seem to be able to go on and on for what it seems like forever? We'll have you know that some athletes can behave in that exact same way, especially if we're talking about long-distance runners. 
In the following, we want to tell you the story of Pat Farmer, one of Australia's most prolific runners who managed a feat that's going to be hard to replicate by any other athlete ever again. Leaving the Parliament House in Canberra on May 31st, 1999, Pat completed his around-Australia run on December 12th, the same year.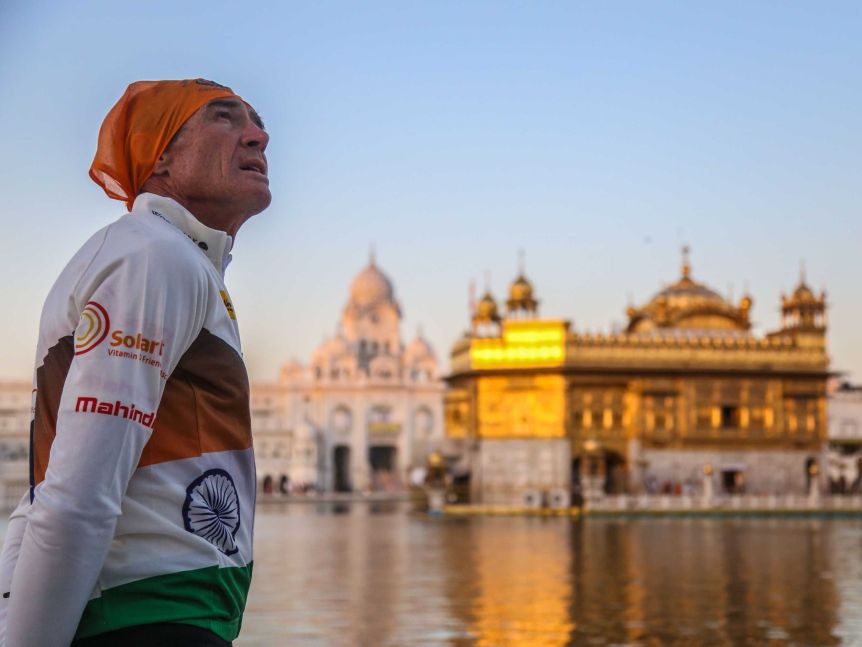 Who Is Pat Farmer?
Born in the Sydney suburb of Ultimo, Pat grew up with six more siblings and started his working life as a motor mechanic. His passion for ultra-marathon running started in 1984 while working with his brother Tony as a landscape gardener. After marrying and having two beautiful children, Pat's wife Lisa passed away unexpectedly and he had to raise the children on his own. 
It was during this period of time that Pat went on to set an incredible number of ultra-marathon Australian and world records, achievements that undoubtedly cemented his place right up there with the very best of the sport. He worked to raise significant funding for important organizations like Diabetes Australia, Lifeline, Careflight International, and many many others. 
Even his record-breaking run around Australia was used to raise a hefty amount of money for charity and he was named Achiever of the Year for the year 2000, receiving the award from the hands of then-Prime Minister John Howard. 
The Passion for Running
At the end of May 1999, Pat left Canberra and embarked on what was going to be one of the most historic runs in Australia's history, even though his record has never been legally ratified to this day and is, officially, still held by Gary Parsons of Queensland. 
In all, Mr. Farmer was able to run 14,500 km (for the metrically-challenged among us, that's a little over 9000 miles) in 195 days, reaching an astonishing average of 80 kilometers (almost 50 miles) every day. Let's say that again so it settles in: 80 kilometers every day on foot. 
The purpose of this run, as we said, was not only to break and make records but also to create awareness of the Centenary of Federation for Australians, linking all the states and territories together as one man was using his legs to go through each and every one of them. 
Pat did so well that he was able to slice 26 days off the previous record and this amazing feat happened while also including Tasmania and another 1,000 km to his run, something the previous record-holder did not do. 
The welcome-home ceremony came from both the sky and the ground as parachutists dived into the Australian capital carrying the Australian flag while Pat was greeted at the finish line by the same Prime Minister John Howard. After finishing his last 90 plus kilometer day to get home the next day, Pat Farmer averaged an astonishing two marathons a day.
To average a daily running distance equal to two marathons with no rest days and to do this for 191 days in a row is an astonishing feat and one that should be more than enough to cement Pat Farmer's place in the history books for years to come.