Sports betting has been around for ages. However, the pass time activity has had a boom in recent years, with the industry being valued at US$85.047 billion in 2019. The continued growth has been a result of several factors, with one of them being the legalization of the practice by an increasing number of countries.
However, what has led to the boom in recent years and put pressure on legalization is the emergence of online sports betting. Today, gamblers only need to have a smartphone, and they can then place their bet on almost any sport, including athletics. In this post, we'll give you guidelines on how to get started in athletics sports betting.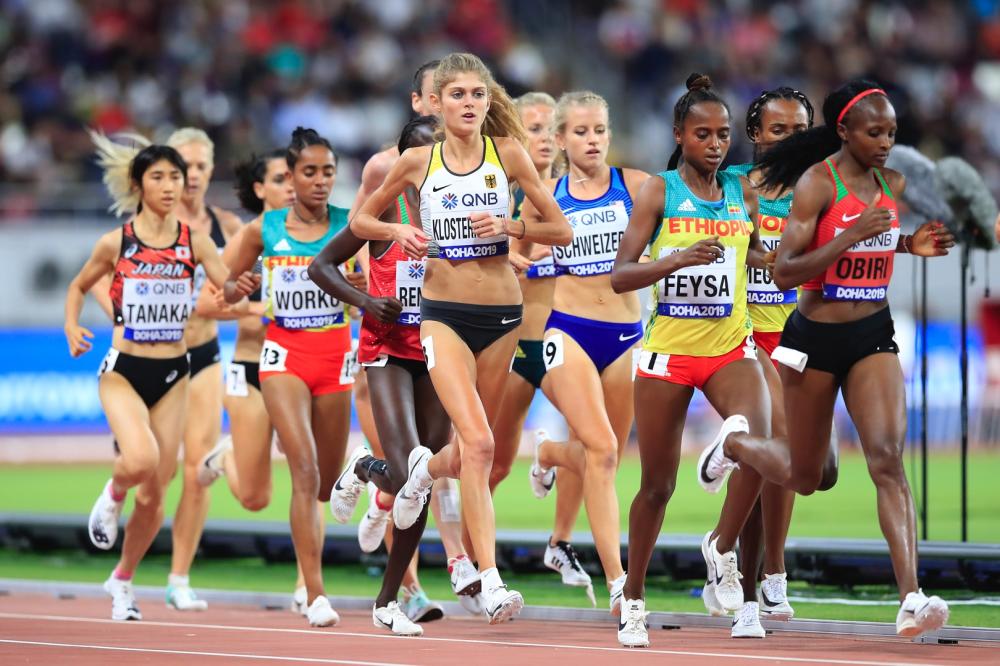 Which athletics disciplines can you bet on?
Unlike games such as soccer and other sports which even have sports games for android and iOS, athletics is a little bit more complicated. The sport has various variations, but here are the most popular disciplines that you can bet on.
Track and Field
Track and field events are the most popular athletic events, and there are a total of 44 events in the discipline. These events take place inside the stadium, with some on the running track and others on the inner green field.
Track events include several variations of short sprints and marathons. Field events include throwing events such as javelin and jumping events such as pole vault.
Road running
Unlike track events which take place in a stadium, road running events take place on the open road. These events include 5k runs, 10k runs, half-marathons, and marathons. They usually test aerobic endurance and stamina. 
Cross country running
Cross country is a long-distance running event and a natural terrain. The race is arguably the most grueling in the athletic field as it includes a mix of flat and hilly ground, which pushes athletes to the limit.
Participants take part either as individuals or groups.  Individuals are judged on time taken to complete, while teams are judged on a point-based scoring system.
Race walking
Race walking is a kind of foot race in which one foot should always be in contact with the ground. To ensure this is observed, there are judges on the side who can give an athlete a "yellow paddle" as a caution for bad form, and they can also give a red card for severe offenses. Three red cards get a participant disqualified.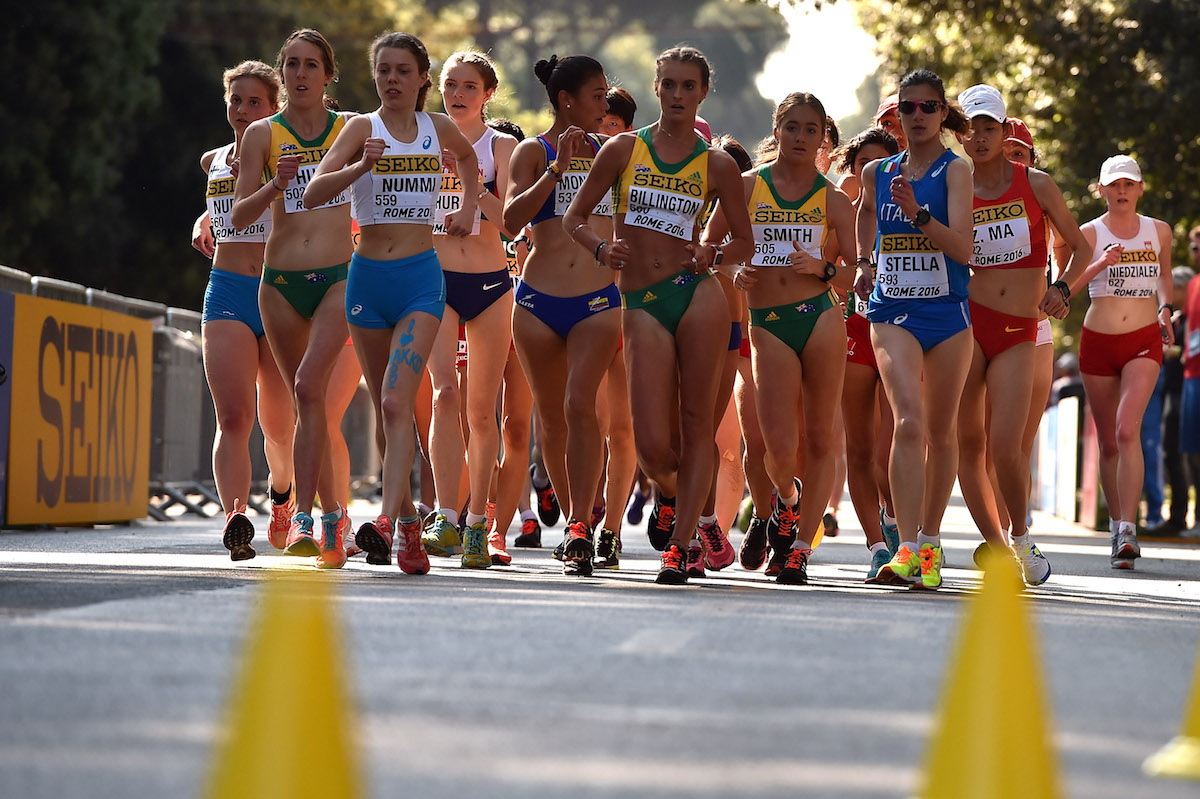 Popular bets at athletics betting
Depending on the discipline you want to bet in, there are different bets that you can place.
Qualification bet
There are several qualification events in major athletic competitions. You can bet on a specific athlete to qualify for the next round or even bet on multiple athletes.
To win the event
Unlike some sports where there can be a draw, athletics events always have a winner. You can back a specific athlete for any of the events listed above. In the case of qualification events such as 100-meter sprints, the odds usually change as the qualifications progress.
To win a medal
Winning a medal is an interesting bet in athletics. This is because you are backing an athlete to finish in the top 3 and not necessarily win the event. In major tournaments like the Olympic games, you can also bet on which country will top the medal table.
To set a world record
Athletics records are often set and broken. If you trust an athlete enough to back them to set a record, then you'll be in for some good money.
What competitions can I bet in?
When athletics betting was picking up, you could only bet on the Olympic games. However, that has changed in recent years and can now bet on annual and biennial championships.
One of these is World Athletics Championships, which is organized by World Athletics and takes place every two years. The next event will be in the US and will be held in July 2022.
Another elite competition is the Diamond League, a competition that has been key in popularizing athletics. It is also organized by World Athletics, and it is made up of 32 events. The 2021 version will run from 23rd May to 9th September, and so you won't lack something to put your money on.