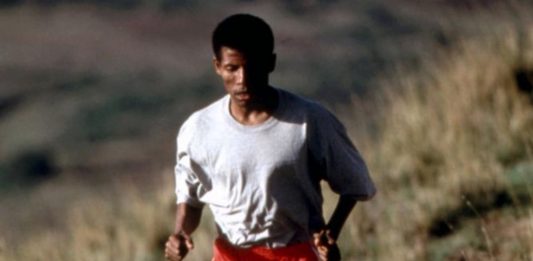 The Emperor – Training of Haile Gebrselassie
With one of the most famous smiles in sport, Haile Gebrselassie is without a doubt one of the greatest distance runners in history.
Geb first turned heads as a teenager, winning both the 5000m and 10,000m events at the 1992 IAAF World Junior Championships.  Geb was just getting started, with a career than would span over 25 years and involve success at the highest level in distances from 5000m to the marathon. With two Olympic gold medals and four World Championship titles over 10,000m, few match Haile's track accomplishments; he set an astonishing 27 world records during his career. Furthermore, when the time came to switch to road running, he succeeded there too, winning the Berlin Marathon for four consecutive years, the Dubai Marathon for three straight years, as well as setting two marathon world records (2:04.26 then 2:03.59).
Copy and paste this URL into your WordPress site to embed
Copy and paste this code into your site to embed