A quick warning to those who are about to read (or think they want to read): this is a long and boring account of the lessons I've learnt in running over the past six months. I apologize if you were looking for some entertaining stories, but if you don't mind trolling through some of my reflections and the lessons I've learnt in running over the past six months…well, enjoy!
As I get to the end of another season, it is kind of ironic to consider that as runners, we all strive for the perfect race, yet in reality, the best lessons and some of the most valuable long term development comes from our worst races.
The second half of 2010 provided some great lessons for me; lessons I learnt the hard way. But what lesson isn't hard? That is the challenge of learning – learning is never easy. I was faced this year with a similar challenge to the one I faced in 2009 when I backed up my college NCAA track season with the World Championships in Berlin. On that occasion, I overdid it after the NCAA season, and was quite "flat" standing on the start line next to Bekele. Certainly, I did the best training I had ever done in the period between NCAAs 2009 and Berlin, but our best training must be timed to perfection for it to have any benefit. In the end, it wasn't my flatness that destroyed me in Berlin, but dehydration. But if it hadn't been dehydration, I may not have performed any better than my 28:03 eight months earlier, despite the leaps and bounds in fitness I made. So from Berlin, I took the lessons of timing and hydration into the planning of the second half of 2010.
This time round, the race schedule was reversed: my big international race at the Commonwealth Games would precede my NCAA cross-country race. The challenge this time round was to arrive at the Commonwealth Games in great shape like I did for the NCAA 5k in 2009, but then also be fit and ready enough to keep going through till November for NCAA cross country. And so after a couple of weeks off after the NCAA track season, I embarked on cross-country training: higher miles, lots of threshold work, and weights. None of the training was remarkable, but I believed in the plan. After about 7 weeks of that, I returned to the US, and sharpened up for Delhi with more specific 5k training. This 5k training went well. I believed that this strategy would get me fit and conditioned enough to be at my best in Delhi, but also provide me enough strength to back up with three more cross country races. In theory, I think the plan worked…here is what went wrong though, and hence, the lessons I learnt:
RUNNER'S TRIBE PAYS OUR WRITERS & FILM MAKERS TO CREATE EXCITING & ENTERTAINING CONTENT. HELP SUPPORT THESE PROFESSIONALS AND JOIN RT PREMIUM NOW.
TO VIEW THIS CONTENT PLEASE SIGN-UP TO RUNNER'S TRIBE'S MEMBERS ONLY PREMIUM CONTENT. WE HAVE SOURCED THE WORLD'S TOP WRITERS AND FILM MAKERS TO DELIVER ANY ATHLETE, COACH, PARENT OR FAN THE ULTIMATE PORTAL FOR ATHLETICS EDUCATION, ENJOYMENT AND INSPIRATION.
$9.95 AUD Monthly ($6.59 USD)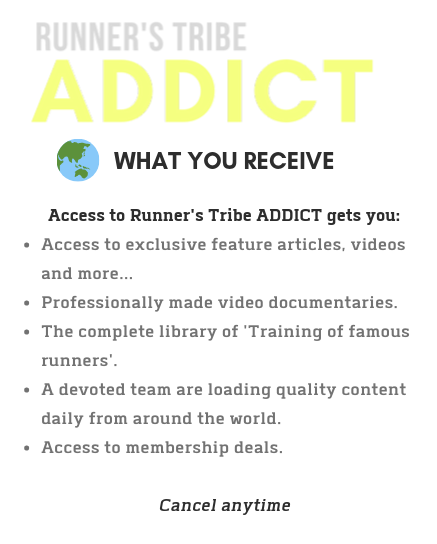 Yearly Plan (Worldwide) - BEST VALUE
$89.95 AUD Yearly ($59.56 USD)

$2.95 AUD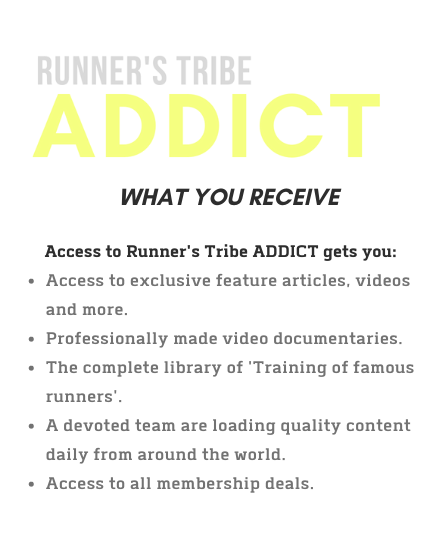 ALREADY A MEMBER? LOGIN BELOW