Written by Jaryd Clifford
The art of placing one foot in front of another offers up an infinite collection of incredible stories. Too many of which will never be told. It is an inadvertent omission, a regrettable consequence of the modern worlds saturation of inspiration. Due to this, some people simply fly under the radar, only noticed when they stare you in the face. One of these people is Rochelle Rodgers. She is now one of Australia's best marathon runners.
On February 24, Rodgers won the Shizuoka Marathon (Japan), her time of 2:34:45 shaving a nine-minute chunk from her previous best time set in Melbourne two years earlier. As she battled to the line, her bewildered coach Raf Baugh had screamed support from the side of the road, barely believing what he was witnessing. It was not just the Australian running community that would be shocked by the performance. Even her closest teammates did not see it coming — at least not yet. Nevertheless, it was real; there was no more need for dreaming. The new contender had arrived. The only question: where had she come from?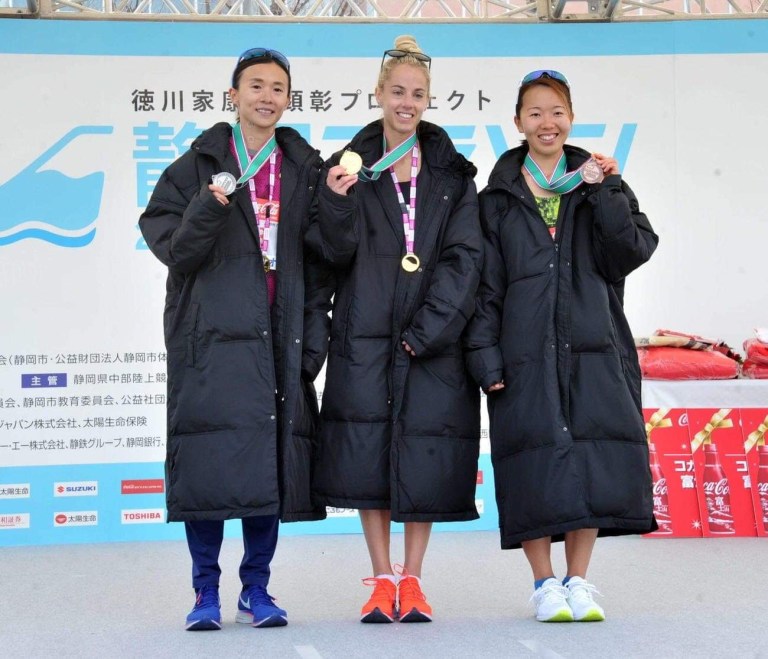 One reason for Rodgers' relative anonymity in the upper echelons of the Australian running scene might have been her geographic placement. Residing in Perth (WA), her steadily improving results would often go unnoticed by her eastern competitors. For years, her performances consistently placed her on the precipice of the elite level, always thereabouts but not quite.
In 2013, aged 26, Rodgers ran her first Marathon in Melbourne. Placing 17th in a time of 2:57:20, she was introduced to the gruelling nature of the distance. Instead of being perturbed, it emboldened her. It was confirmation that she was exactly where she wanted to be.
"I can't remember a thing about it," she said, recalling that first race. "[But] I love the Marathon. I kind of find it therapeutic. I just enjoy my own time, my own space, and I love the challenge about it as well. I really enjoy the process."
The next few years were indeed a process. Joining forces with Raf Baugh's Front Runner Performance squad, she began to chip away at her time. A 2:50:19 for 6th in the 2015 Melbourne Marathon, followed by a 2:47:19 for 5th the following year signalled the first steps of progression. A 2:44:35 in Tokyo then preceded her first podium at Melbourne in 2017, where she placed 3rd in 2:43:50. In 2018, there was no improvement, but a win in Perth assured her that she had lost no ground. These were all good results, but nothing that foreshadowed what was to come.
RUNNER'S TRIBE PAYS OUR WRITERS & FILM MAKERS TO CREATE EXCITING & ENTERTAINING CONTENT. HELP SUPPORT THESE PROFESSIONALS AND JOIN RT PREMIUM NOW.
TO VIEW THIS CONTENT PLEASE SIGN-UP TO RUNNER'S TRIBE'S MEMBERS ONLY PREMIUM CONTENT. WE HAVE SOURCED THE WORLD'S TOP WRITERS AND FILM MAKERS TO DELIVER ANY ATHLETE, COACH, PARENT OR FAN THE ULTIMATE PORTAL FOR ATHLETICS EDUCATION, ENJOYMENT AND INSPIRATION.
$9.95 AUD Monthly ($6.59 USD)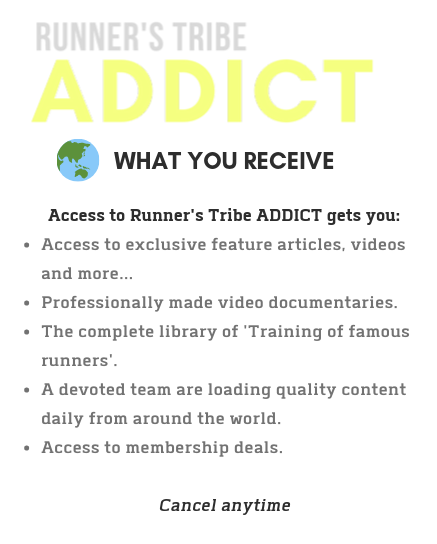 Yearly Plan (Worldwide) - BEST VALUE
$89.95 AUD Yearly ($59.56 USD)

$2.95 AUD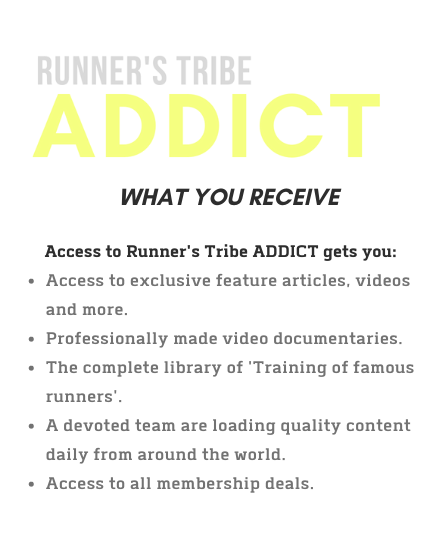 ALREADY A MEMBER? LOGIN BELOW