"What is health without illness? You have to experience each if you are to appreciate the other. There is always going to be suffering. It's how you look at your suffering, how you deal with it, that will define you." (Mark Twain)
A Column By Mark Tucker- Runner's Tribe
Mark Twain, famous for writing The Adventures of Huckleberry Finn and The Adventures of Tom Sawyer (amongst other works), could have just as easily been talking about runners and injury when he uttered the above words of wisdom. Substitute injuries for suffering and you get the following: "There is always going to be injuries. It's how you look at your injuries, how you deal with it, that will define you."  And that seems to be the distance runner's lot: injuries seem to be an inevitable part of our sport (and most sports). I have never known a distance runner to have escaped the clutches of injury during their careers (however conservative and genetically/biomechanically blessed they are) ; and most runners are unfortunate enough, during their career, to acquire at least one injury that requires six weeks or more of complete rest from running.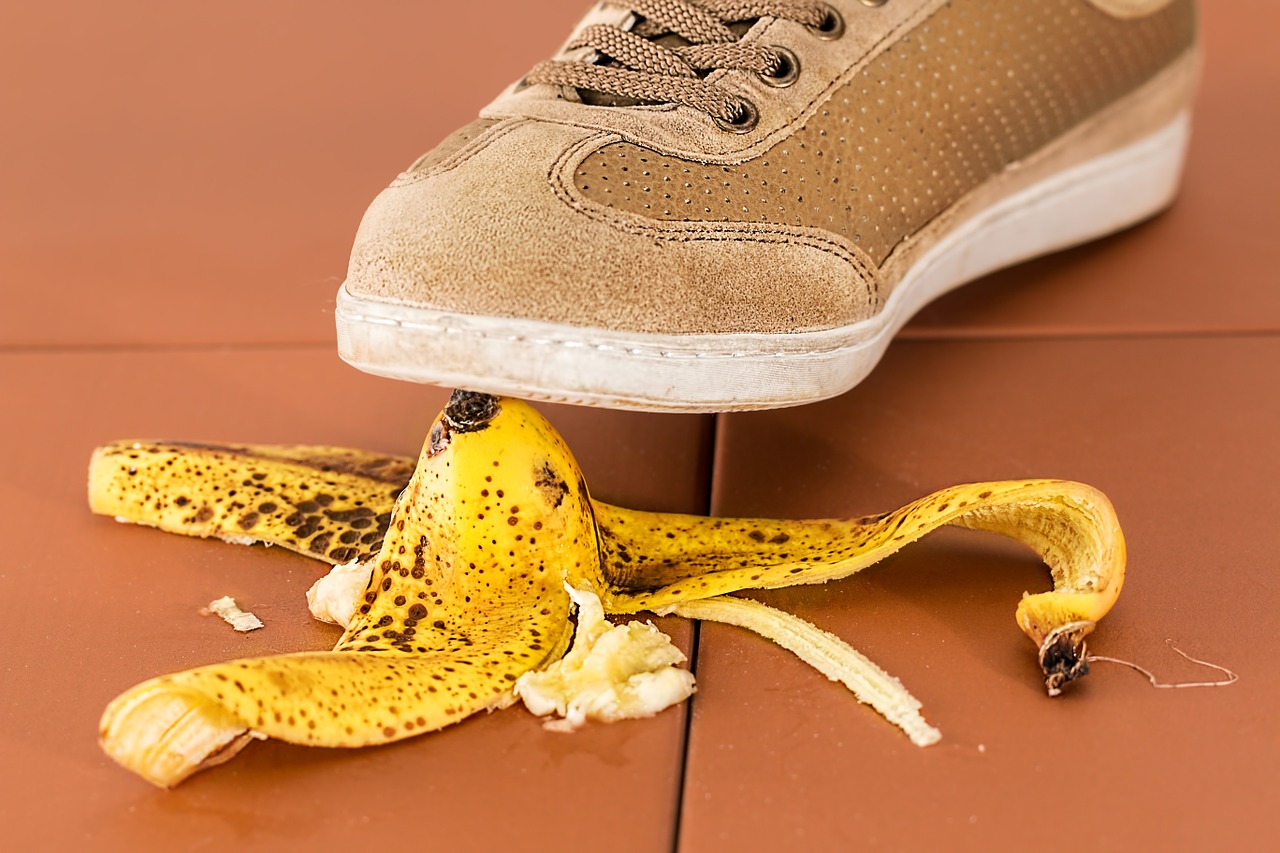 Accepting that injury is quite likely and a part of our sport, there are a few questions then to think about: How can we prevent, as much as possible, an injury occurring? If it does occur, how do we minimise its impacts and severity? And, how do we deal with our injuries, mentally, when they appear? The first two 'answers' are a lot easier to say and theorise about than do. Common sense tells us (most of us!) to stop or reduce training when significant soreness or tenderness appears. That could mean just finishing a session early and applying some ice and massage to the affected area or it could mean stopping or modifying training for a significant amount of time and seeking specialist advice and treatment. Unfortunately, a lot of runners have trouble with this – they want to continue running; races are coming up that they need to be fit for; they don't want to stop their succession of training days... Needless to say this can lead to more time off and a cycle of injuries that can be hard to stop.
RUNNER'S TRIBE PAYS OUR WRITERS & FILM MAKERS TO CREATE EXCITING & ENTERTAINING CONTENT. HELP SUPPORT THESE PROFESSIONALS AND JOIN RT PREMIUM NOW.
TO VIEW THIS CONTENT PLEASE SIGN-UP TO RUNNER'S TRIBE'S MEMBERS ONLY PREMIUM CONTENT. WE HAVE SOURCED THE WORLD'S TOP WRITERS AND FILM MAKERS TO DELIVER ANY ATHLETE, COACH, PARENT OR FAN THE ULTIMATE PORTAL FOR ATHLETICS EDUCATION, ENJOYMENT AND INSPIRATION.
$9.95 AUD Monthly ($6.59 USD)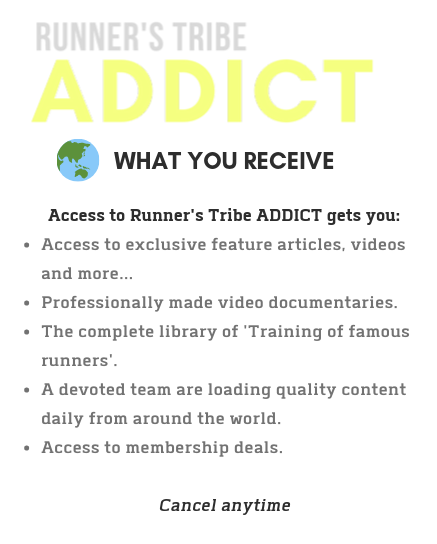 Yearly Plan (Worldwide) - BEST VALUE
$89.95 AUD Yearly ($59.56 USD)

$2.95 AUD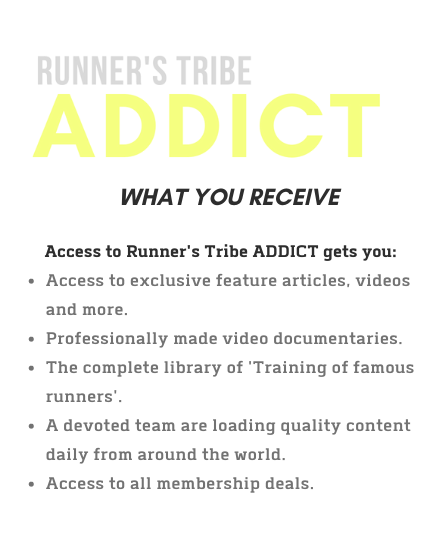 ALREADY A MEMBER? LOGIN BELOW