It's not often you find yourself writing about the same athlete two weeks in a row, but who else do you talk about this week other than Catriona Bisset?
Last week's column on Bisset was both good and bad timing. Good timing, in the sense that she has been the find of the domestic season and had just won her first national title at 800 metres in a Doha qualifying time of 2:00.48; bad timing because the very next day she did something putting even that considerable achievement in the shade.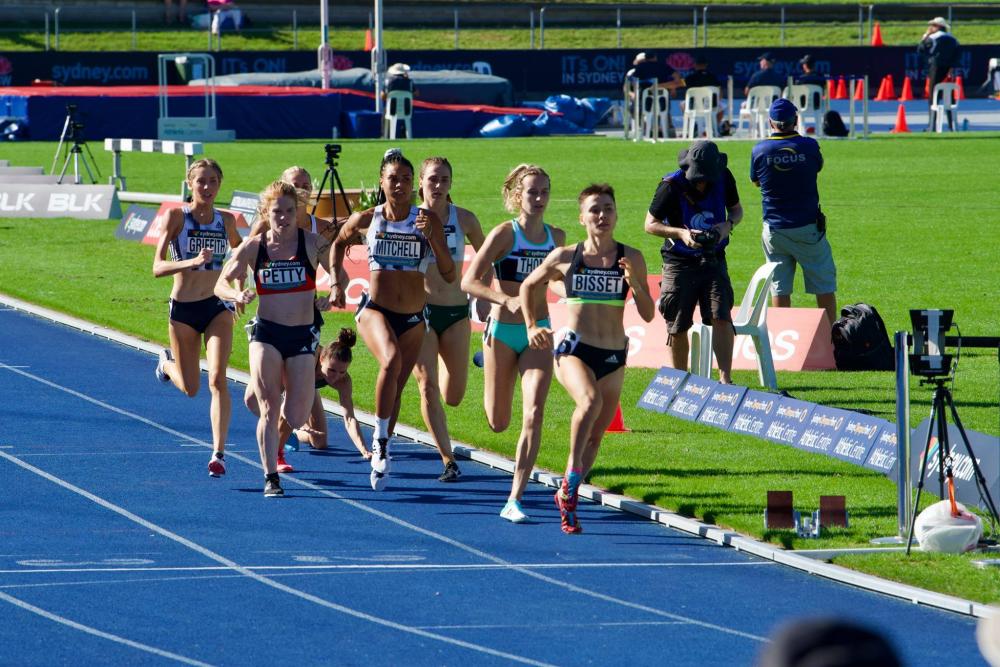 Sunday, 14 April, at the same Sydney stadium in which she had won the national the week before, Bisset won the UniSport national 800 title in a stunning 1:59.78, becoming just the sixth Australian woman to go under two minutes and leaping to fourth on the national all-time list behind long-time (since 1976!) national record-holder Charlene Rendina, Tamsyn Manou (nee Lewis) and Marg Crowley.
Sounds simple when you say it like that, but a second glance at those statistics tells you it is not. Twenty-nine Australian women have run 2:02, or faster; 15 of that group have run sub-2:01; and, just six of them have gone sub-2.
Of those six, Tamsyn Manou is the only one with a significant tally of times beginning with the digit 1; Marg Crowley, with two, is the only other with more than one sub-2 to her name. Bisset joins Rendina, Judy Pollock and Madeleine Pape with one such performance.
Before writing last week I spoke with both Melbourne University Athletics Club president Hamish Beaumont and Bisset's coach, Peter Fortune. The subject of her running the university championships came up both times: so, too, did the likelihood that she would probably be looking to run another quick time. But 1:59-something never got a mention.
Congratulations to Catriona, then, on a job magnificently done. At the start of this season she was wondering whether she could reach the qualifying standard for the Universiade – the World University Games – to be held in Naples later this year. As she toed the line for the national final, that was still her primary aim.
Now, Bisset has broken two minutes, qualified for the world championships as well as the world unis, and has the new problem of wondering how to fit two championships into one northern hemisphere season. The World University Games are on 3-14 July, the worlds are in Doha from 27 September to 6 October. A nice problem to have, you may well say, but a devilishly tricky one to solve.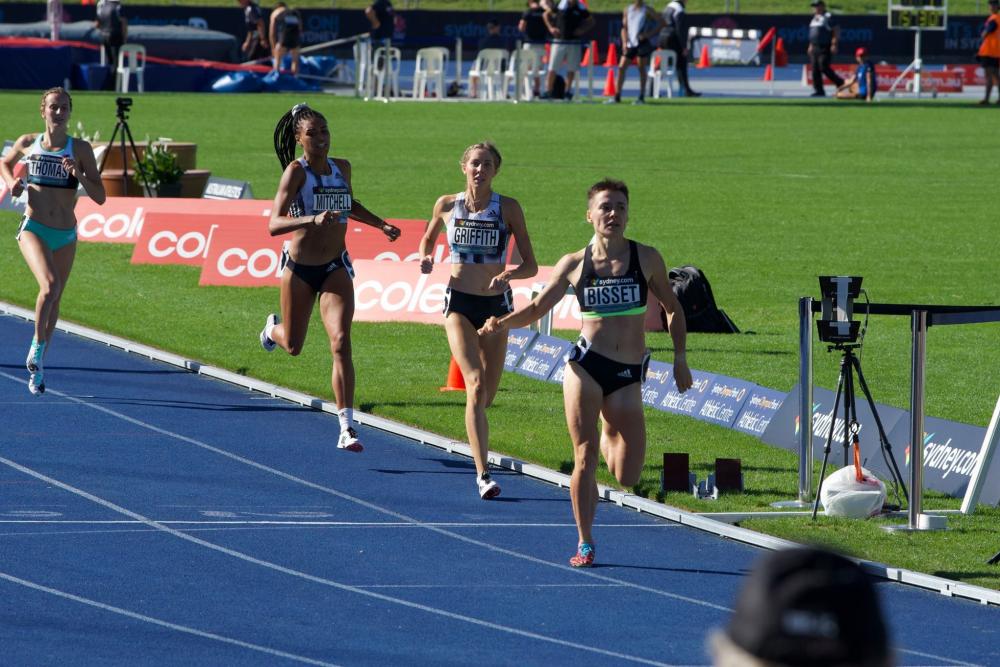 Anyway, I'm sure Bisset and Fortune will come up with a workable plan which, hopefully, they can execute smoothly.
As those aware of history will know, the women's 800 was first introduced onto the international championship program at the Amsterdam 1928 Olympic Games (in those days the Olympics pretty much were the international championship program). It then went into abeyance after a show of 'faux' concern for the 'distress' suffered by the Olympic competitors until returning for good in Rome in 1960.
About the only silver lining to this dark, discriminatory cloud is the opportunity it gives those of a certain age (alright – my age!) to have encompassed the entire era of women's championship middle and long-distance running within our lifetimes. It's not worth the price that generations of female athletes paid, of course, but from Rome 800 silver medallist Brenda Jones and her world record-setting teammate Dixie Willis, through Rendina and Pollock, Munich 1972 1500 finalist Jenny Orr and on to Lisa Ondieki, Benita Willis to the current generation, we've observed history being made.
As a professional journalist, I was present to witness many of those outstanding performances first-hand, including the sub-two 800s. Sadly, Bisset's was not one of them, though I have had the chance to watch her development these past two seasons through her support of the Victorian Milers Club races.
Indeed, of the six separate performers to sit under two minutes on the Australian all-time list, I have been lucky enough to witness five of their PB performances.
Charlene Rendina's historic 1:59.0h was the first Australian sub-two, building on Jones's silver medal and world ecords at either 880 yards or 800 by Dixie Willis and also Judy Pollock. It was run at the 1976 Victorian championships, which was one of the first athletics meetings I attended live (you could watch most major events on the ABC (oh, happy days!).
A few weeks later, Rendina almost did it again when she defeated Pollock at the national titles,  running 2:00.1. Pollock, who had come back into running at the age of 35, was second then in 2:02.7 after going through 400 in a blistering 56 seconds.
Pollock would get her sub-2 in the semi-finals of that year's Montreal Olympic Games. She ran 1:59.93 in fifth place; Rendina ran 2:00.29 in fifth in the other semi. With the first four in each making the final, both missed out by one place.
It took 20 years before a third Australian woman ran sub-2. Marg Crowley, a junior star at 800 but by now on her way to a fifth place in the Atlanta Olympic 1500, ran 1:59.73 behind NZ's Toni Hodgkinson, 1:59.41, at a pre-Olympic meeting in Raleigh, North Carolina. I was there covering pre-Olympic competition for the Age and SMH. Crowley again ran 1:59 in the lead-up to Sydney 2000.
Earlier in 2000, Tamsyn Lewis (now Manou) broke two minutes for the first time in emphatic fashion in Canberra, with 1:59.21. She broke two minutes 16 more times but never came any closer to the record. Like Rendina and Pollock, she missed an Olympic final by one place (but won a world indoor gold medal in 2008).
In one of those 17 sub-twos, Manou was chased home by Madeleine Pape. Manou ran 1:59.59, Pape 1:59.92 at the Sydney Track Classic in 2008, the only time two Australian women have been sub-two in the same race. Again, I covered both races.
Pape joined Manou at the Beijing Olympics. The following year, she won at the Universiade in Belgrade but aggravated an existing injury and went out in the heats of the world championships in Berlin the following month.
Two minutes has proven to be a difficult barrier for Australian women to leap. Hopefully, having cleared that obstacle, Bisset will go on to even better things.