Len Johnson – Runner's Tribe
Sometimes, when we laud athletes for consistency, it seems we are damning them with faint praise. It's as if excellence can't really be excellence if it is repeatable.
There's some logic to that. Things cannot be outstanding unless they stand out. What they usually stand out from, is the everyday normal.
Just as clearly, I would argue, sport must be an exception. Roger Federer has been exceptional for almost 20 years now; so, too, Serena Williams. In sport, and performance art, to consistently produce the exceptional is the name of the game.
So, when Jess Trengove runs yet another personal best in the Toronto Waterfront marathon last weekend, it's not faint praise to wonder at her awesome consistency. She just never seems to run a bad marathon (some may be better than others, but that's a different thing).
Indeed, if Ms Jessica Trengove were a character in a Gilbert & Sullivan operetta, she would surely be sung of as the very model of a modern Ms consistency. Like two of Australia's earlier marathon greats, Steve Moneghetti and Kerryn McCann, she never seems to have a bad performance over the 42.195-kilometer journey.
This year has continued to add to a glowing record, with a bronze medal on that sweltering hot marathon day at the Gold Coast Commonwealth Games followed by one personal best at the Gold Coast marathon and, now, another in Toronto.
It's worth recapping the highlights of Trengove's career to illustrate her consistency. A 2:31 debut in Nagoya in 2012 was followed by a near personal best in the London Olympic marathon and, a year later, a leap to 11th in the world championship marathon in Moscow (also on a hot and difficult day).
What we might call the first phase of Jess's marathon journey culminated with a bronze medal in the Glasgow 2014 Commonwealth Games in a personal best time which left her just 12 seconds short of a sub-2:30.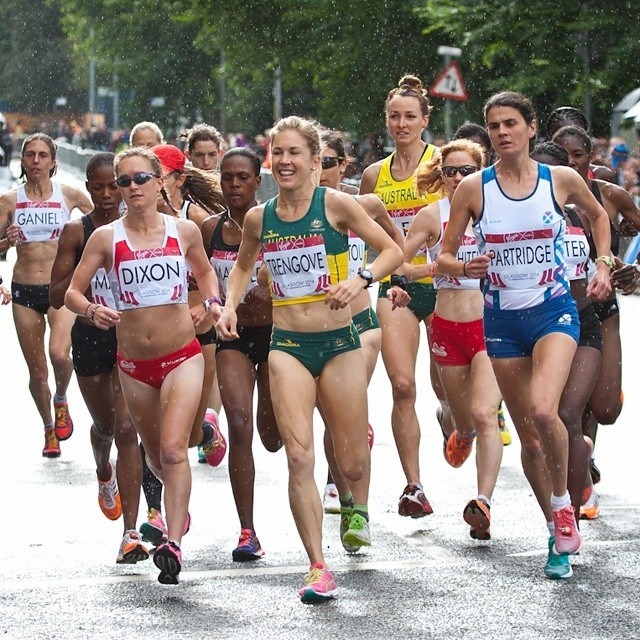 This near miss was rectified the following year when Trengove won in Melbourne in 2:27:45. Injury disrupted, rather than derailed, her Rio Olympic preparation, but she still managed a highly creditable 22nd in 2:31:44.
The year 2017 saw Trengove run two London marathons. She finished tenth in the annual marathon major, improving still further to 2:27:01. She then paired that with a top-10 finish in the world championships later that year, placing ninth in 2:28:59.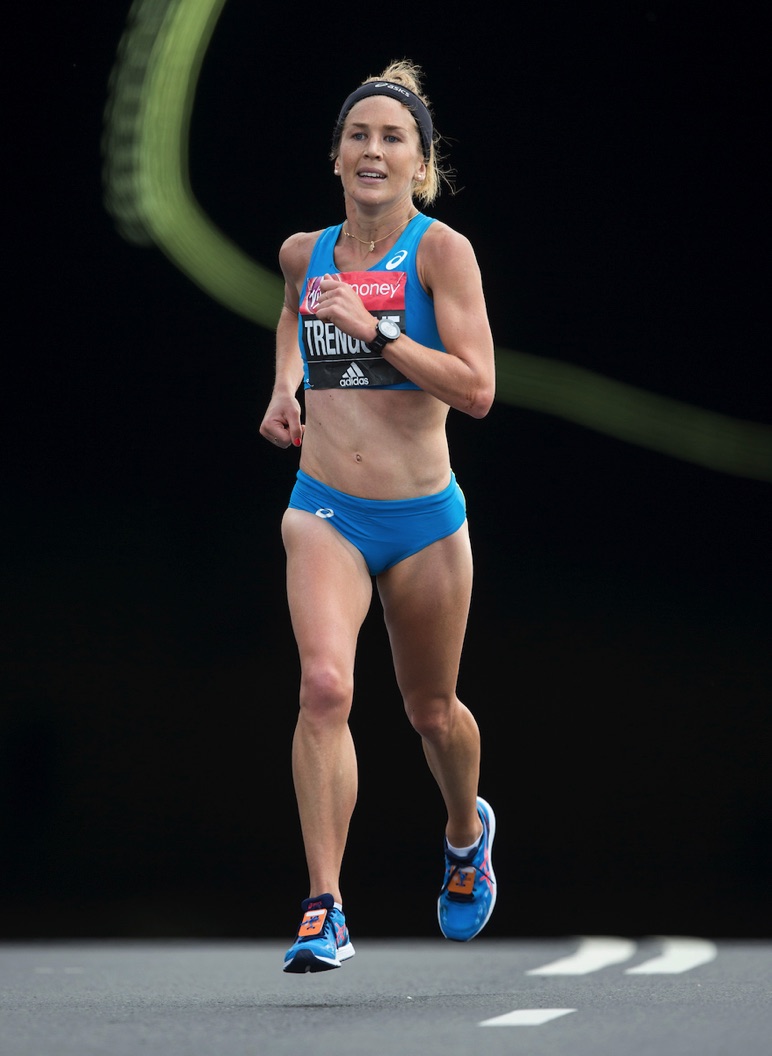 With the Commonwealth Games early in the year, 2018 has allowed Trengove to race more frequently without the restriction of having a major championship in the second half of the year. She began with a personal best 1:10:59 half-marathon in Marugame (Japan) in February. Trengove was the aggressor throughout most of the first 30km in the Commonwealth race, then held on well to take the bronze medal.
That early aggression may have cost Trengove in April, but a few months later in the Gold Coast race she sliced another 40 seconds or so off her PB in running 2:26:31. Now, in Toronto, she has improved by a similar margin, dropping down to 2:25:59 to put her alongside McCann in equal sixth place on the national all-time list.
It was the second 2:25 by an Australian woman in a week, with Sinead Diver having run 2:25:19 in Melbourne the previous Sunday. No-one has yet made a close approach yet to Benita Willis's national record 2:22:36, nor to Lisa Ondieki's previous national record 2:23:51, but there has been a pleasing amount of recent change in the all-time top-10. Would that there were similar movement on the men's list.
Trengove has also demonstrated commendable versatility, both at shorter distances on the road, and on track and cross-country. Some years back I was asked to compile a list of Australia's most versatile distance athletes over all three disciplines, track, road and cross-country. If I were to do it again now, Trengove would have a pretty good argument for inclusion.
Of course, Trengove, Diver. Lisa Weightman and their contemporaries, have the full range of distance events open to them now.
One of the difficulties of doing the list is that between the addition of the women's 1500 to the championship program (at the Munich 1972 Olympic Games), followed by the marathon and 3000 (1984), the 10,000 (1988) and then the 5000 (which replaced the 3000 in 1996) and, finally, the steeple (2008), it took 36 years before women were competing in the same range of distance events available to the men. It has taken just as long to adjust the world cross-country distance from 4km to 10km (now the same as the men).
Several generations of female distance runners consequently were severely handicapped in being considered for the list against more recent contenders. In terms of a top-10, at least, the problem will soon become a footnote to history.
End
About the author: Len Johnson has been the long-time lead columnist on RT and is one of the world's most respected athletic writers.
He is also a former national class distance runner (2.19.32 marathon) and trained with Chris Wardlaw and Robert de Castella among other running legends. He is the author of The Landy Era.