RT's lead columnist, Len Johnson is reporting from the Gold Coast during the games for Runner's Tribe and the IAAF. 
So hard to walk away – A column by Len Johnson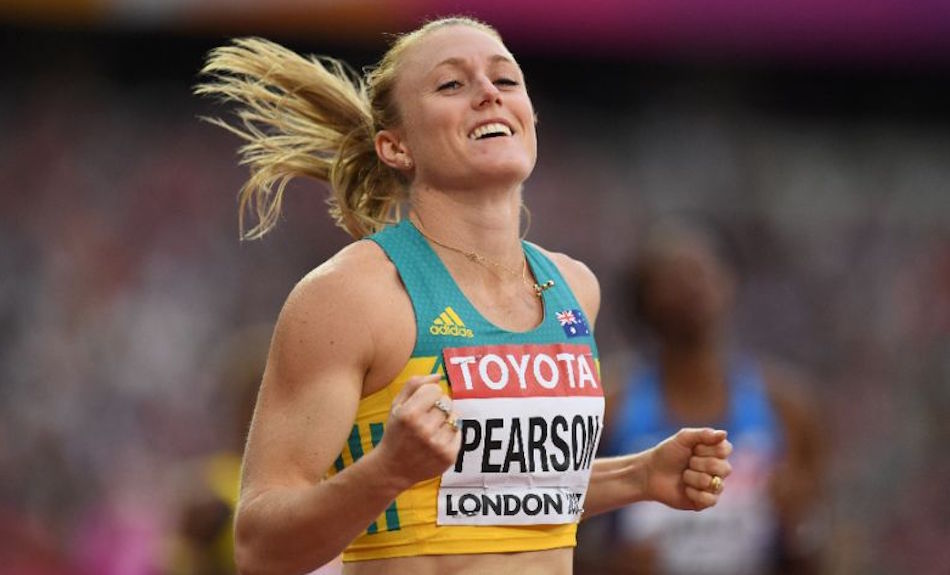 It's getting harder and harder to walk away these days – either on a temporary basis or into permanent retirement.
Sally Pearson is the latest to feel the pain, pulling out of the Gold Coast Commonwealth Games with an achilles injury.
Pearson, a local who has been one of the faces of the Games since they were awarded to the Gold Coast in 2011, told a news conference she had been "absolutely gutted" by a decision she further described as "gut-wrenching and heart-breaking."
Quite. It is possible to be blasé when a champion athlete claims devastation about a setback and Pearson is a champion, boasting an Olympic and two world titles in the 100 metres hurdles to her name, along with an Olympic and a world silver medal. But, in an individual sport, each separate triumph is the product of a discrete preparation. It is just as hard to get the mind and body right for a second or third Olympic, world or Commonwealth title as it was the first time. Same dedication; same sacrifices; same long process of preparation. So, if it all goes wrong, same devastating feeling.
Pearson is not going away. Despite ongoing problems with the achilles over recent years, she affirmed her intention to continue. Far from any thought of retirement, she said she would now be treating 2018 as a year of rehabilitation before defending her world title in 2019 and another tilt at an Olympic gold at Tokyo 2020.
The knowledge that she would not be able to bid for a third straight Commonwealth hurdles' title in front of her home crowd, Pearson revealed, had hit home when she could not complete a training drill two days earlier. It was decided to sit on the announcement, however, until she had completed her role as the final participant in the Queen's Baton Relay.
"(We didn't want) to take focus away from the Opening Ceremony and being able to enjoy being that last baton bearer," Pearson said.
Perfectly understandable, but another example of how hard it seems to be getting to walk away from any sport these days. For any number of reasons – maximising earnings potential, satisfying sponsorship contracts, the difficulty of setting up post-career paths while still competing – withdrawls, whether temporary or permanent, are more messy affairs these days.
Herb Elliott walked away from athletics at the age of 22 after winning the Rome Olympic 1500 metres in world record time. There was much whining and gnashing of teeth – but that was all from the fans – nothing could stop Herb stepping away to focus on his studies and subsequent business career.
Elliott still ran for Cambridge University in cross-country races (including an English national) and some inter-varsity track, but September, 1960 in the Stadio Olimpico was basically the last we saw of him. No staged departure, no lingering sponsorship engagements to eke out the ending, no farewell tour, he just got on with the rest of his life.
Events around Pearson's injury and temporary enforced absence from competition were dictated by external factors such as her high-profile role in the promotion of the Games and her part in the finish of the Queen's Baton Relay. Had this been Glasgow four years ago, her withdrawal would have been a less messy matter, albeit probably announced at a sponsor's press conference.
But "retirement" is a far messier affair in general in this professional age. Thinks back just a short time to London 2017 and the hoo-hah surrounding the final appearances of Usain Bolt and Mo Farah. Their respective final events – the 4×100 for Bolt; the 5000 for Mo – were shoe-horned into the same program. The day, inevitably, became a "SUPER" day and was promoted as the last chance to see these two greats on the track.
In a somewhat anti-climactic end, both men were carried out on their shields. Pretty much literally in Bolt's case – he tore his hamstring on the final leg of the relay and Jamaica did not finish; Farah, at least, was merely metaphorically carried away after finishing a close second to Muktar Edris.
Bolt's retirement was full. He would not race again. Mo's, however, was a partial one – perhaps another phenomenon of the new age. He is moving to marathon and has not ruled out a shot at Tokyo 2020. Many distance runners have transitioned to marathon, few have had a day at the world championships more-or-less dedicated to their final track appearance.
Paul Tergat, Haile Gebrselassie, Paula Radcliffe and Kenenisa Bekele have all gone up to the marathon without such fanfare around their track departures. All bar Bekele (who missed by mere seconds) have had world record success, but only Radcliffe has won a championship (the 2005 worlds).
Unlike that fabulous four, Pearson is not going anywhere. She says she will be back and, given she has already come back from the career-threatening shattered wrist in 2015 which cost her a world championships and, indirectly, an Olympics, you would be a mug to bet against her.
End
About the author: Len Johnson has been the long-time lead columnist on RT and is one of the world's most respected athletic writers.
He is also a former national class distance runner (2.19.32 marathon) and trained with Chris Wardlaw and Robert de Castella among other running legends. He is the author of The Landy Era.