A column by Len Johnson – Runner's Tribe
Out of Africa, always something new, wrote Pliny the Elder back in the first century A.D.
Pliny was referencing a quote from the Greek philosopher, Aristotle, but if you paraphrase slightly to "out of Africa, always something in the news," then you've just about got the last couple of weeks in our sport covered.
One week it was the new eligibility regulations for female classification – quickly and inevitably dubbed the Caster Semenya rules, the next it was the reported positive doping test for Asbel Kiprop.
News out of Africa, but not exactly something new. The female classification issue has been with the sport since the days of the ancient Olympics, with modern manifestations ranging from Stanislawa Walasiewicz (Stella Walsh) winning the 100 metres at the 1932 Games, to Dora Ratjen competing for Germany in the 1936 Berlin Games, the dubious gender of the Soviet Union's Press sisters and various, usually intrusive and always offensive, gender determination tests inflicted on women athletes until very recent times.
And doping – well that's so last century, this century and will surely be with us – more correctly, future generations of fans – into the next century.
At a time when the IAAF would much rather be talking about something, anything, new, it has had two weeks of the same old, same old.
It is hard not to feel sympathy for everyone caught up in the gender classification issue, principally Semenya and other female athletes who have done absolutely nothing wrong but find themselves caught up in an issue not of their own making. But there are also those competing against her who feel they have no chance and those regulating a sport which has only two broad categories – male and female – and therefore must formulate some regulations to determine which is which.
The IAAF has had one previous attempt at regulating female athletes exhibiting hyperandrogenism. These were formulated after Semenya burst on the senior scene in winning the 800 metres at the Berlin 2009 world championships. The rules were disallowed when one of the women affected, Indian sprinter Dutee Chand, challenged them successfully at the Court of Arbitration for Sport.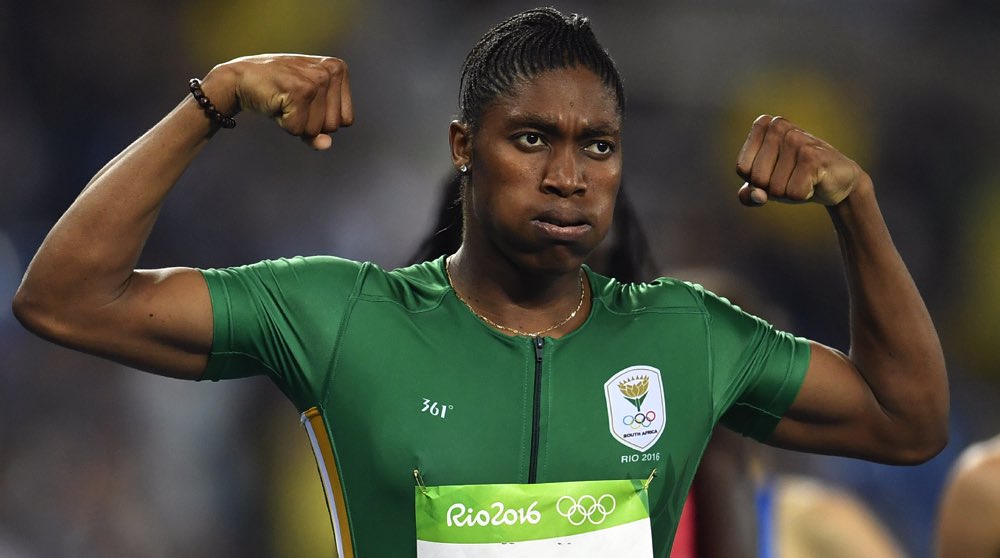 What has been announced now seems, basically, to be a second attempt not much different from the first. If that proves to be so, then a challenge would likely be successful again and we would be all back where we started.
The Kiprop case is more familiar, a report of an alleged positive test for EPO last November.
That's right, a report of an alleged positive test. One of the most frustrating things about doping cases – besides the fact that they persist – is that what is supposed to be a confidential process is almost invariably played out in public. Results are leaked, names are leaked, opinions are vented and prejudices confirmed all long before anything is officially confirmed.
While it's possible to imagine circumstances in which it is in the athlete's interest to leak the news – getting on the front foot, airing any potentially mitigating circumstances, acknowledging responsibility – it seems most of these leaks come from the investigative and/or prosecution side.
But even if we think such authorities have a vested interest in painting alleged villains in the worst possible light, it makes less sense in sports doping cases where the concept of athlete responsibility is paramount. Barring flawed science, or seriously flawed procedure, a positive test is extremely difficult to explain away.
Nevertheless, the Kiprop case followed the usual course, with reports first of a Kenyan athlete, then a Kenyan Olympic champion and then Kiprop allegedly testing positive.
But things took a decidedly surprising turn after Kiprop posted a social media statement saying he hoped to "prove" he was a clean athlete. This was soon followed by a full statement setting out a number of untested, but explosive, claims.
First, Kiprop claimed he had been given a day's notice of his out of competition test last November. This was astounding enough, but the next major claim was extraordinary, implying that he had been led into bribing the two doping control officers and implying his sample was tampered with, presumably because he had not paid enough.
He then muddied the tampering waters by claiming he had left the sample bottles – unsealed – with the officers while he went into his bedroom in search of cash. He then decided to pay through a phone app so he would get a receipt.
Kiprop also says he was offered an IAAF ambassadorship role if he accepted the positive finding – 'rolled over' in the law and order vernacular.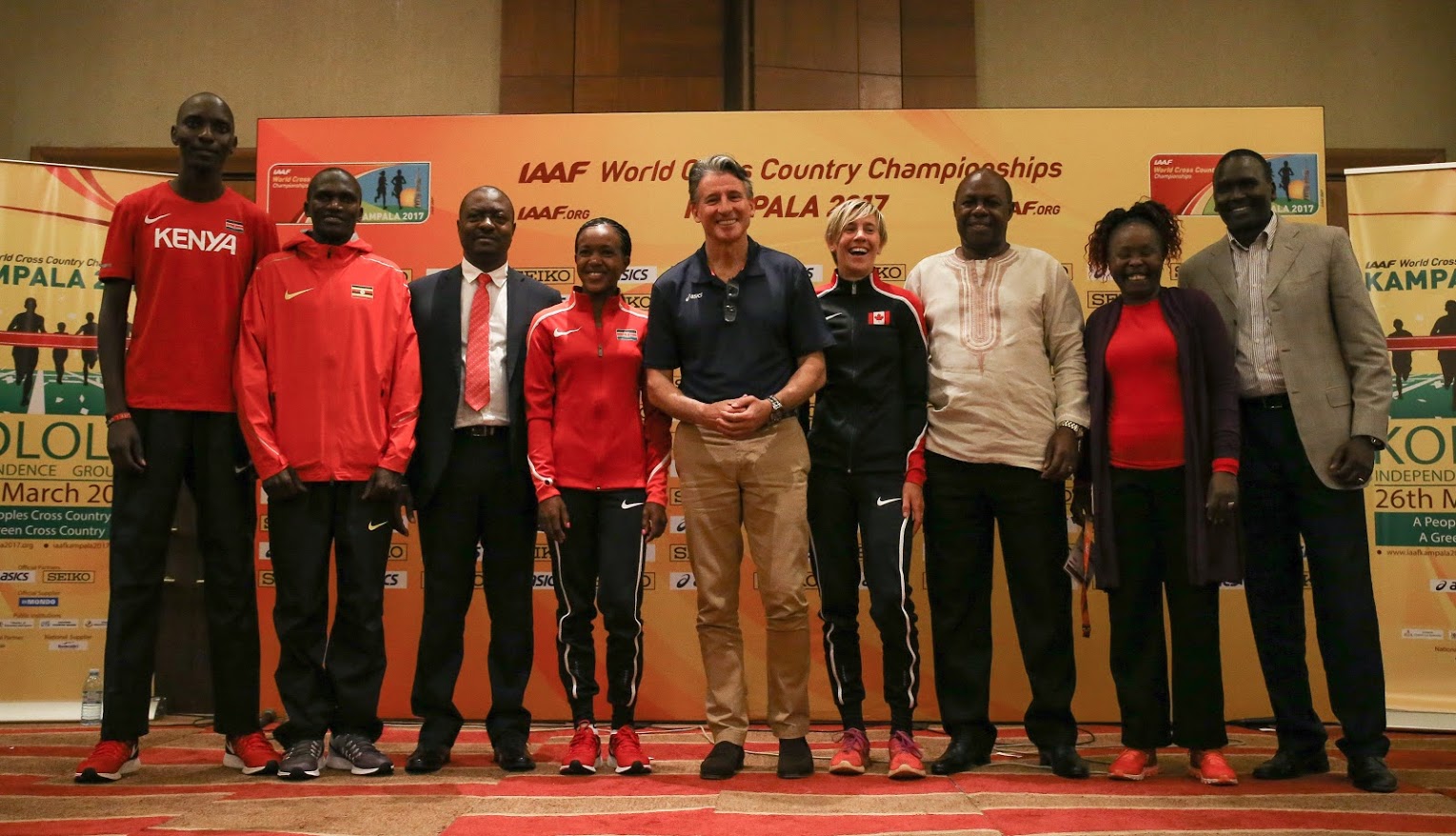 The latest development though is this. The B-sample has been tested and confirms the 'A' and the Athletics Integrity Unit confirms its view that the failed test is the major problem.
Either way, though, the procedural irregularities demand investigation. It has not taken long for someone to observe of this case that there is no good result here: Kiprop has doped, which is incontestably a bad outcome for the sport, or the case is not sustained, which 'merely' adds to the clouds of suspicion. Damned if he's guilty; the sport even more tainted if he's not.
Oh, yeah, there's the line that says taking down someone as big as Asbel Kiprop would show the sport is serious about addressing doping. Don't fall for that one: first time I remember hearing that was when they took down Ben Johnson after he won the Olympic 100 metres.
That was 30 years ago in Seoul. Doesn't seem to have worked yet.
End
About the author: Len Johnson has been the long-time lead columnist on RT and is one of the world's most respected athletic writers.
He is also a former national class distance runner (2.19.32 marathon) and trained with Chris Wardlaw and Robert de Castella among other running legends. He is the author of The Landy Era.