By Len Johnson
By any measure, 2020 has been an ordinary year. So many of the sporting milestones which punctuate our calendar either went uncelebrated or, when they could proceed, were "celebrated" in eerie silence.
One Australian running tradition was maintained, however. The calendar year ended with a resounding performance at 10,000 metres, for which we must give grateful thanks to Patrick Tiernan.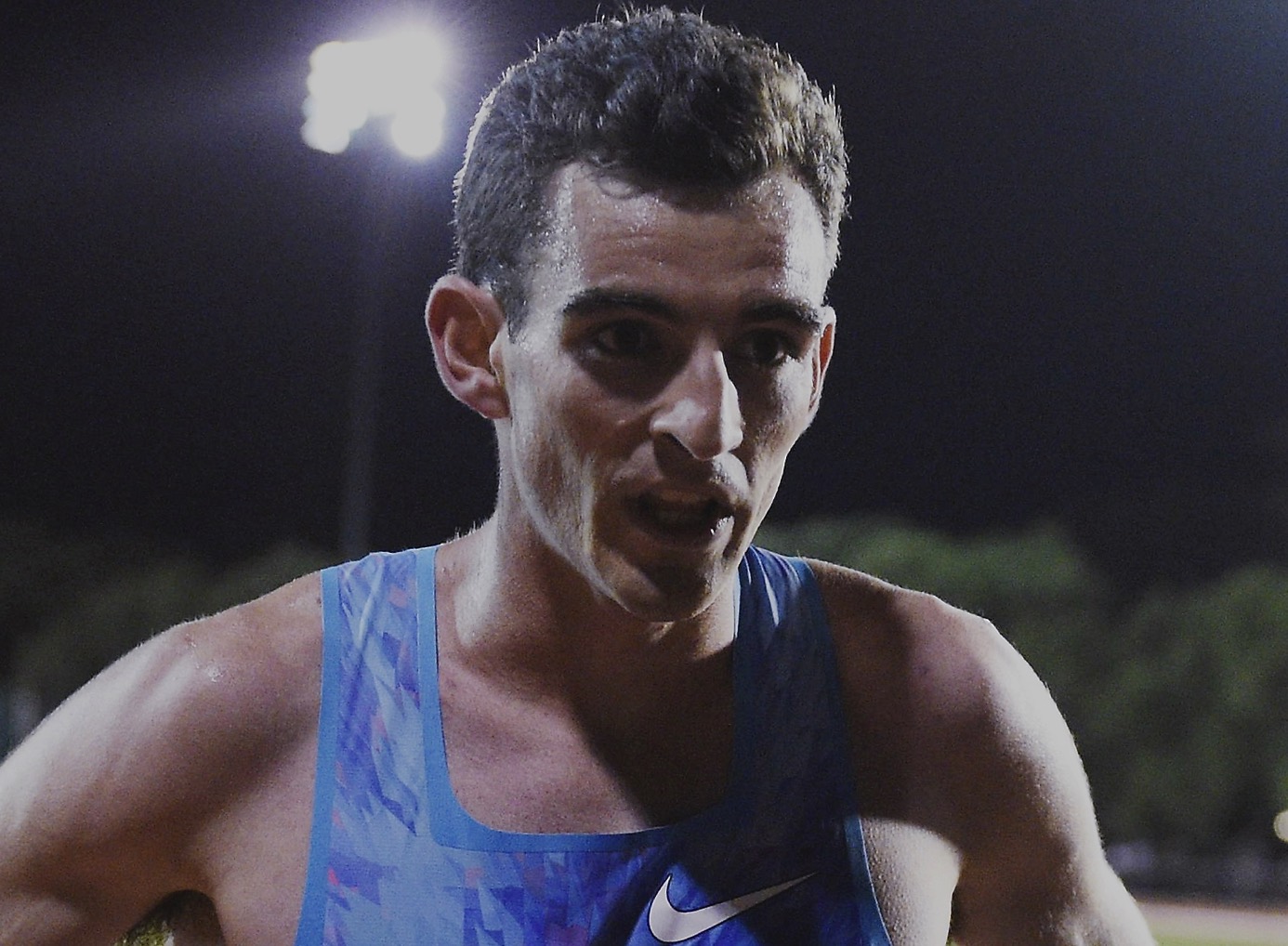 For the first time in over 50 years, the annual Zatopek 10,000 metres races did not take place. Happily, they will instead be raced in January, 2021. But Tiernan found a December 10,000 race to run, at "The Track Meet", in San Juan Capistrano, and was able to enjoy his own private celebration after setting an Australian record 27:22.55.
Tiernan finished second to Eric Jenkins of the US, who won in 27:22.06. His time was also an Oceania record. San Juan was formerly a Spanish mission in Capistrano, famous for the annual return of migratory swallows each northern hemisphere spring. Truly, all Tiernan's swallows came home to roost on 5 December, 2020.
View this post on Instagram
The record came almost 12 months to the day after Tiernan had finished second to Stewart McSweyn in the 2019 men's Zatopek race. McSweyn set the Australian and Oceania records which Tiernan bettered in Capistrano.
McSweyn won his third straight Zatopek then, but it was Tiernan who did the lion's share of the work to set him up to break the records. As I wrote for the World Athletics website.
"McSweyn had more reason to thank Tiernan than just giving him a good race. The pair had been touted as the two to watch in pre-race speculation but once Brett Robinson and Jordan Williamsz had shared leading duties through the first 11-1/2 laps, it was the stronger Tiernan who did all the leading.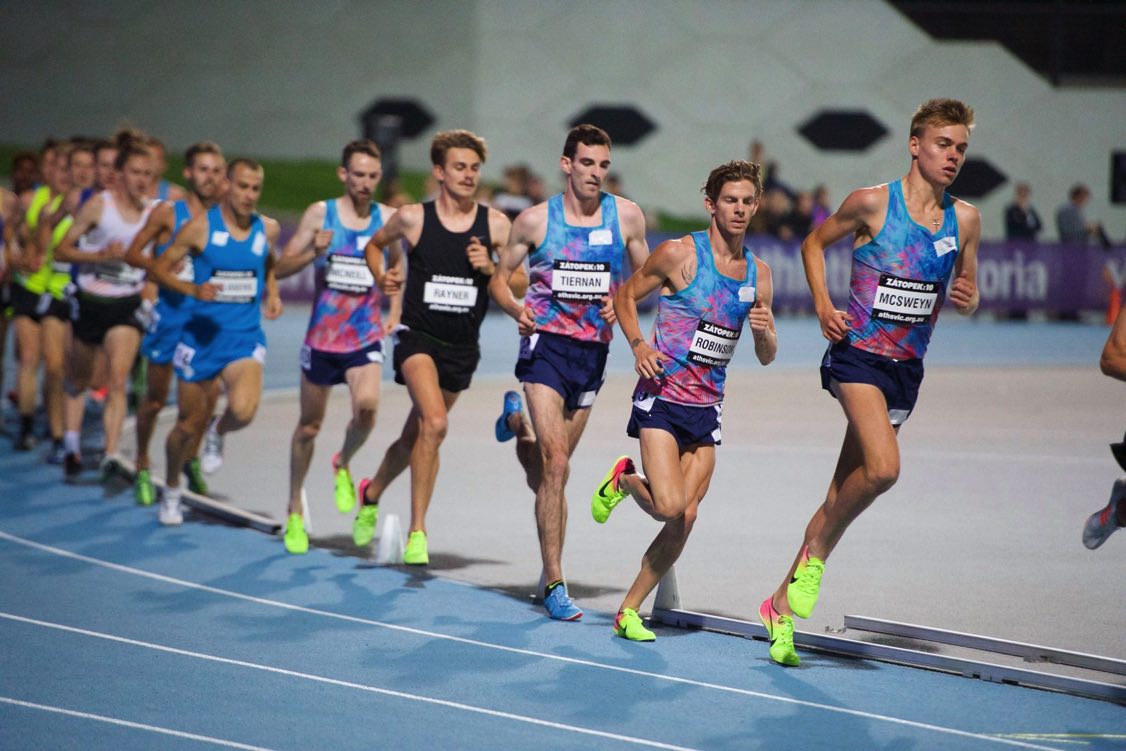 "After going through the half-way point in a tick over 13:45, Tiernan made sure the tempo stayed at a metronomic 66 seconds per lap – 2:46 for the seventh kilometre, 2:46 again for the eighth and 2:45 for the ninth.
"At this stage the duo were on course for a time of 27:30 but another surge by Tiernan took the next lap down to 64 seconds, bringing the Tokyo qualifier and the national record both into play.
"Tiernan still led coming up to the bell, but he had no answer to McSweyn's final lap of around 56 seconds. With the win, the national record and the qualifier, McSweyn took the chocolates while Tiernan, just outside both his personal best and the Olympic standard, had to settle for the boiled lollies."
McSweyn continued on a similar trajectory throughout much of 2020. He got away to Europe, where he ran a series of sensational races capped with an Australian record 3:30.51 for victory in the season-ending Diamond League meeting in Doha. That run came just eight days after another Australian record, a 7:28.02 for 3000 metres in Rome, this one taking over four seconds off the previous standard held by Craig Mottram.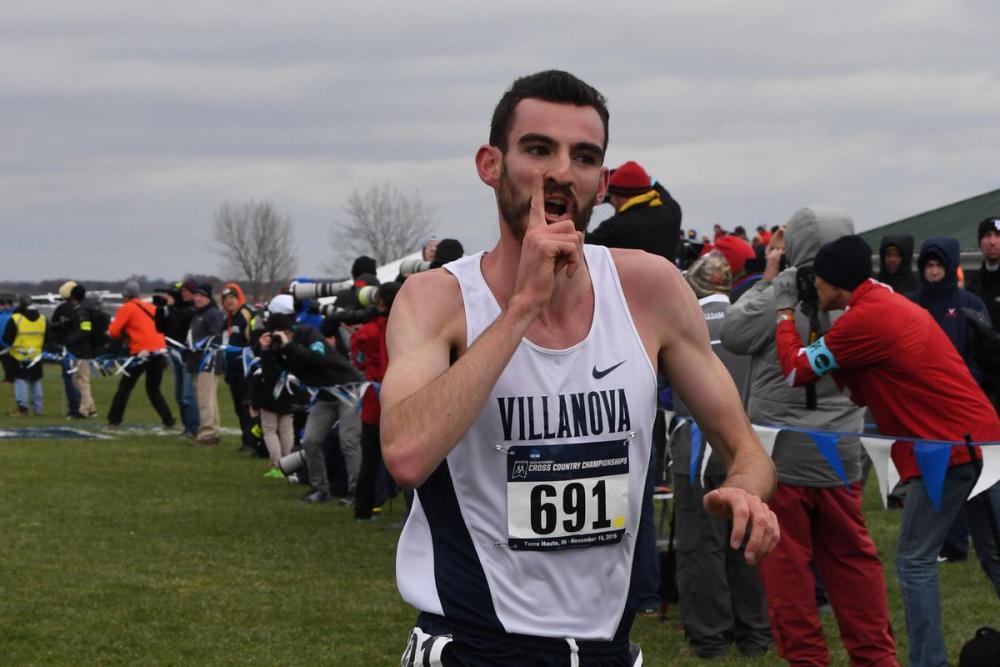 McSweyn also ran a 13:09 for 5000 near the start of his brief international racing season, but foul weather in Nijmegen in early October put paid to his hopes of having a red-hot go at the national record at that distance.
Tiernan, by contrast, would have dropped out of sight had he stayed any more low-key. He returned to the US, where he has been based since taking up a sports scholarship at Villanova University after his junior days. He was coached there by former Irish middle-distance star Marcus O'Sullivan. Now, he has transferred to the west coast to do post-graduate at Oregon, joining British coach Mark Rowland at Oregon Track Club.
About the only occasion Tiernan surfaced – competitively, at least – was to pace Galen Rupp in a time-trial half-marathon at the end of October. He ran through 15km in 43:16, before easing off to finish the half in 66:43. Rob de Castella (former world best 42:47) and Steve Moneghetti (43:08) are the only two Australians to have run faster, so Tiernan was clearly in good form. Just how good, we saw some five weeks later.
View this post on Instagram
And a final word on the Zatopek, one of the oldest non-championship 10,000 metres races in the world. We know 2020 has been dubbed 'unprecedented' any number of times, but the passing of full calendar year without a Zatopek race does have an historic precedent.
The previous occasion was 54 years ago, in 1966. There was no Zatopek: instead, Athletics International and Glenhuntly athletics club staged what was one of a series of international meetings on 20 December. There was a six miles race on the program, billed as a return clash between Ron Clarke and Neftali Temu, the 'unknown' Kenyan who had beaten him for the Commonwealth title in hot and steamy Kingston, Jamaica, some months earlier.
Temu, however, was suffering badly from cut and blistered feet after earlier races on the tour. He was a DNS in the six miles.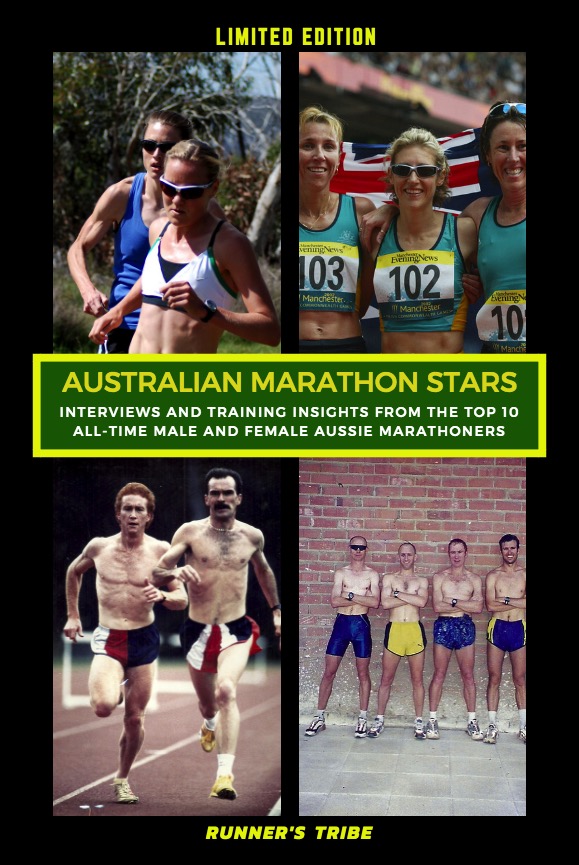 Clarke, who had put his own money into the meeting, felt obliged to deliver the fast race that had been promised. He did that – and more – reeling off a 26:52.0 performance, just five seconds slower than his own world record 26:47.0, run on the way to his 27:39.4 10,000 metres world record the previous year. Equivalent, then, to something just under 27:45 for the 'ten'.
Marathon ace John Farrington was a distant second in 27:33.8 and Geoff Walker, a training partner of Clarke's at Ferny Creek, third in 28:25.2.
Victorians Ian Blackwood and Gordon Noble were fifth and sixth and finished in the same relative order in the 'deferred' 1966 Zatopek, run on 19 January, 1967. Blackwood won his second Zatopek in a row in 29:50.6, comfortably ahead of Noble's 30:33.
Let's see what the January, 2021 Zatopek champions can produce.