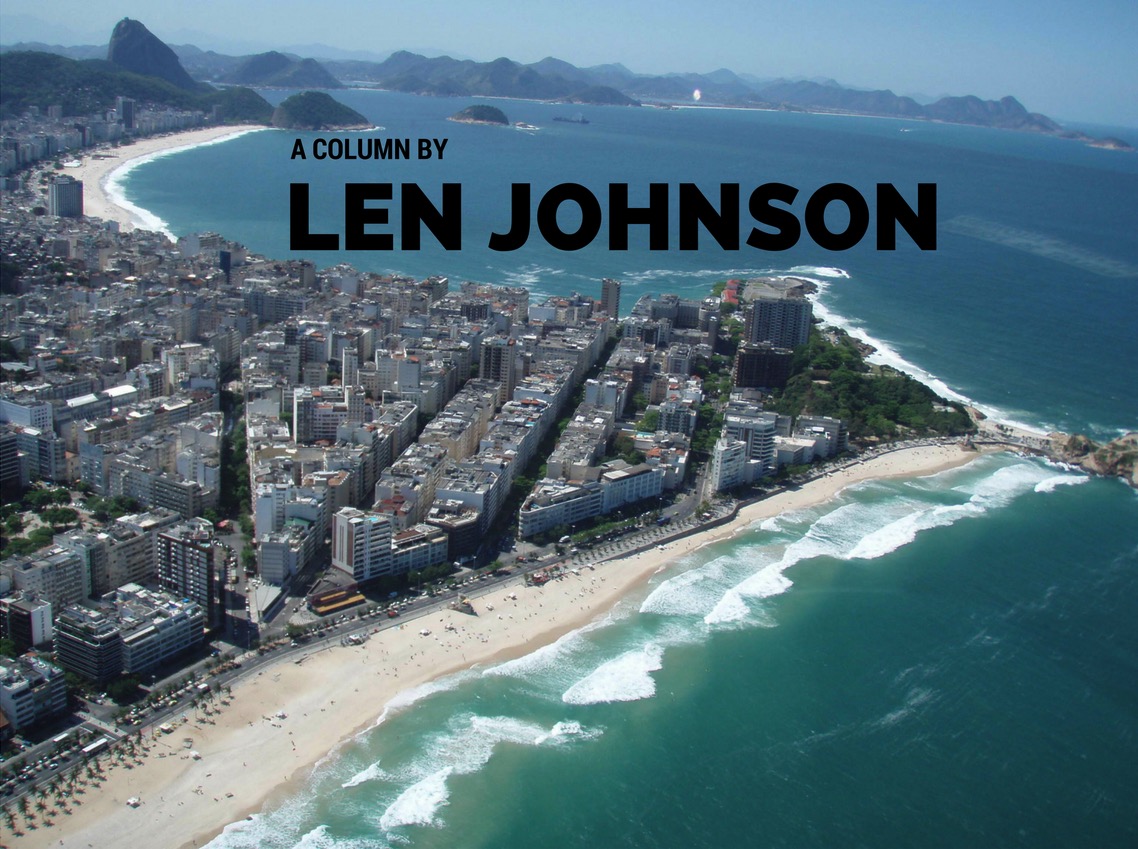 Len Johnson is currently in Rio, Brazil covering the games as he see's them.
Mo Farah slices you up with the delicacy of a surgeon, Almaz Ayana bludgeons you with a broadsword, but in the long run against these two it's all the same – you wind up dead.
Kicked the bucket, shuffled off this mortal coil, gone to meet one's maker, run down the curtain and joined the invisible choir, as John Cleese might have it in the famous Dead Parrott sketch, but you are very definitely deceased at the end of 10,000 metres against either of these two.
Ayana already has a double-A name, but she earned a triple-A rating – Amazing Almaz Ayana – on morning one, day one of Olympic athletics in Rio's Joao Havelange stadium. After Kenya's April Aprot had set a scorching pace through half-way, Ayana simply ran away from the rest with a 14:31 second half to smash the world record.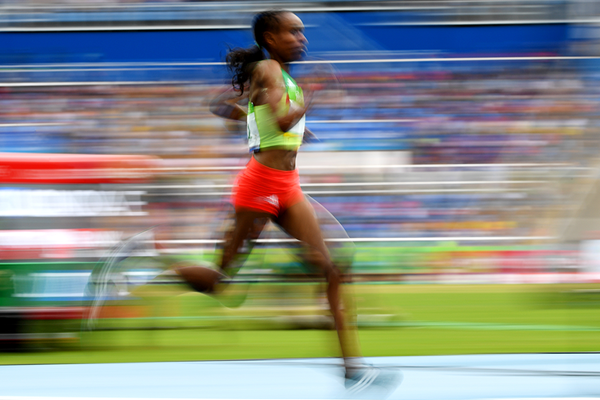 Vivian Cheruiyot was smashed by almost the length of the straight despite running the third-fastest time in history. Five were dragged under 30 minutes, area and national records dotted the result sheet like confetti on a bride's veil. But everyone else was made to look – well, frankly, a little second-class, by the flying Ethiopian.
Two championship wins now for Ayana and both achieved by grinding her opponents into the track. Reminiscent of the great Ukraine runner Vladimir Kuts at the Melbourne Olympics 60 years ago – the only difference being that she ground them into grey synthetic, Kuts into red cinders.
Last year it was Genzebe Dibaba who felt the brunt of Ayana's attack in the 5000 at the world championships. This year it was another, greater Dibaba, Tirunesh, who copped it in Rio.
Ayana won by 18 seconds in Beijing, here it was 15.08 over Cheruiyot, whose 29:32.53 was the third-fastest in history, just missing Wang Junxia's previous world record 29:31.78.
Dibaba finished third in 29:42.56, a personal best for the two-time Olympic champion. Aprot was also under 30 minutes with 29:53.51 in fourth place.
What a race. America's Molly Huddle, who bravely hung with the leading pack as long as she could, was rewarded with sixth place and a North American record 30:13.71. IN tenth place, Eloise Wellings became the third-fastest Australian ever (behind Benita Willis and Lisa Ondieki) with 31:14.94.
As mentioned, Mo Farah is not like Ayana, even if he dispatches you just as certainly. His is more the art of the dissectionist than the slaughterer. In amassing what is now eight straight Olympic and world championship victories over 5000 and 10,000 metres his total winning margin might not even match either of Ayana's single wins (do the maths yourself, but you get the point).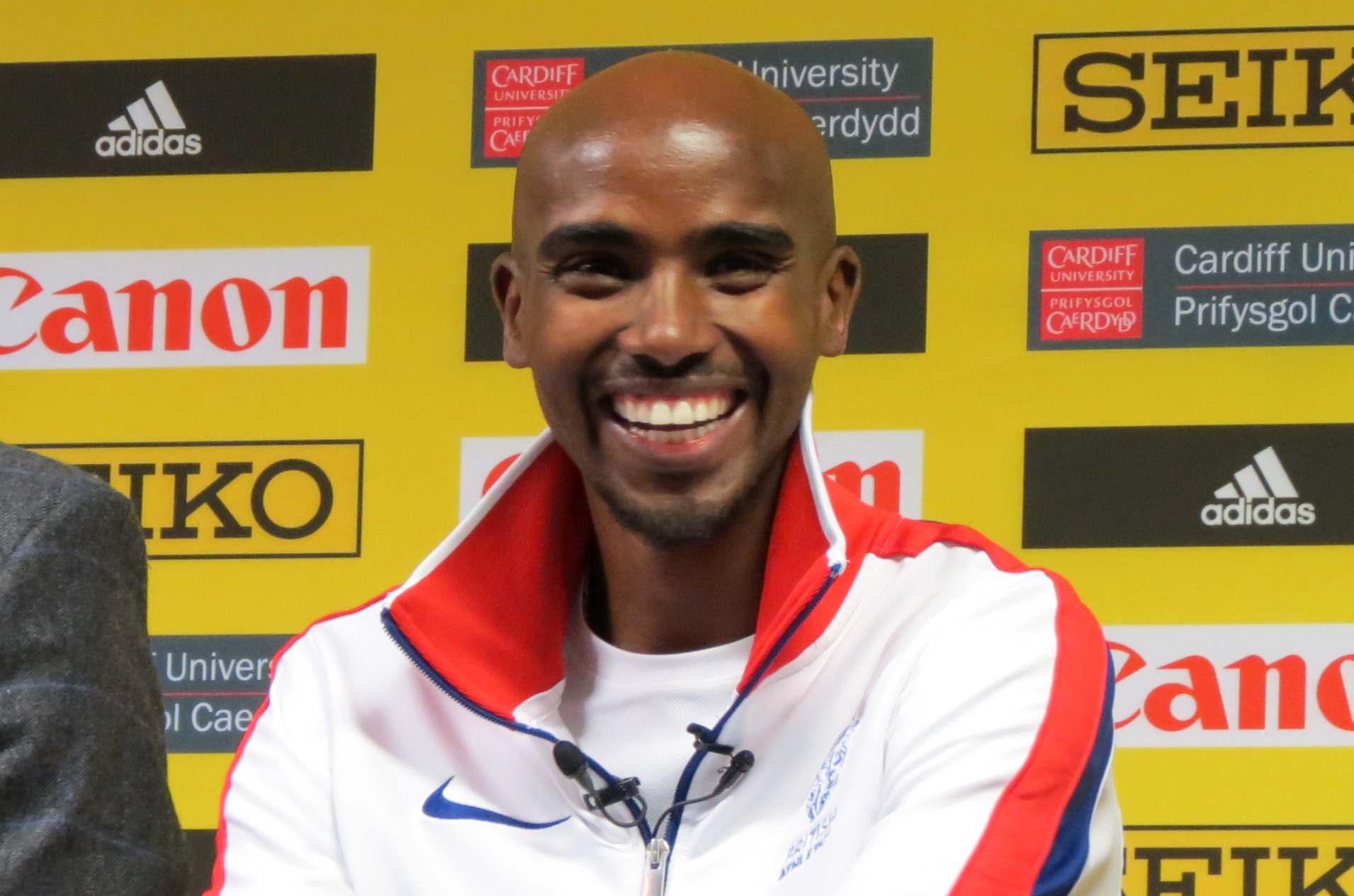 With Mo it is more rope-a-dope than thunder and lightning. He lets his opponents punch themselves out before bursting clear – but not that far clear – in the final lap.
In Rio, it was again Farah's Ethiopian and Kenyan rivals who took it up to him. The main men – Kenya's world cross-country champion Geoffry Kamworor and Bedan Karoki – had let it be known they would again team up against Farah. Newly-minted Ethiopian contender Yigrem Demelash made similar noises on behalf of his team.
In the end, it didn't matter. Kamworor fell back well before the finale to place eleventh. Karoki doggedly fought back from the threat of being dropped several times before finishing seventh. Demelash was the best of them in fourth place, but although only 10 metres back he was never a real threat in the last two laps.
Farah even survived a fall in the 11th lap when he went down in a tangle of runners including his Oregon Project teammate Galen Rupp. But he regained his feet instantly and rejoined the large pack in virtually the same position. If the leaders were aware of the fall it would have been the perfect time to launch an assault, but non-one did.
In the end, then, it fell to the most experienced of the Kenyan trio – Japan-based veteran Paul Tanui – to take Farah on. The pace picked up as he and third-placed finisher Tamirat Tola of Ethiopia tried to shake their opponent. But the only man they succeeded in shaking was Demelash.
Mo even cheekily took the lead at 9000 metres after a 2:37 kilometre, the quickest of the race. He led again before the bell before Tola and then Tanui launched their final, doomed attacks. Tanui got into the lead at 300 and, bent almost double in his exertions, sprinted for all he was worth. Farah tailed him into the straight, but slipped by to win by less than half a second, 27:05.17 to 27:05.64.
Close, yes, but never in doubt. Tola took third in 27:06.26 with Demelash another few metres back.
On paper it looked close. In execution – and that is the apt word – it was decisive. Whether Mo kills you cleanly, or Ayana butchers you, you're still dead in the long run against them.