Athletics can be one of the most democratic of sports, accessible to both the fastest, highest and strongest and the slowest, lowest and puniest.
Such is true of most sports, of course. Tennis is played both at the sublime Federer-Nadal-Williams level and as hit-and-giggle social doubles. Golf is Tiger Woods, but also the weekend hackers. Road cycling is the Tour de France, as well as the tourist 'Tours' which offer amateur 'peddlers' the opportunity to ride parts of the race route in the morning before giving way to the professionals later in the day.
Athletics, traditionally, has head a bit of both. When I started running interclub, too many years ago to go into now, you could line up in the D-grade 5000 metres just minutes after Ron Clarke or Derek Clayton had raced in A-grade.
To read the rest of this article and loads more, sign up to Runner's Tribe ADDICT.
We have sourced the world's top writers and filmmakers to deliver any athlete, coach, parent or fan the ultimate portal for athletics education, enjoyment and inspiration. See for yourself at Runner's Tribe ADDICT. 
$9.95 AUD Monthly ($6.59 USD)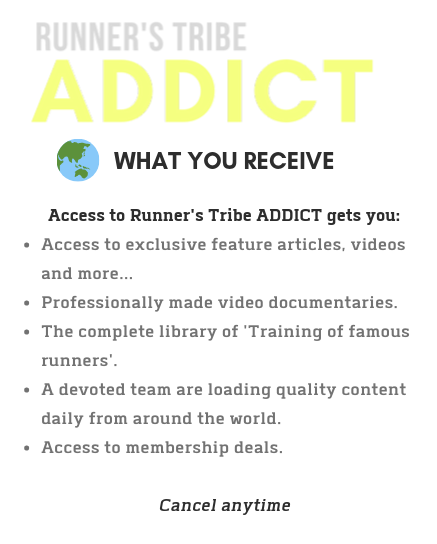 Yearly Plan (Worldwide) - BEST VALUE
$89.95 AUD Yearly ($59.56 USD)

$2.95 AUD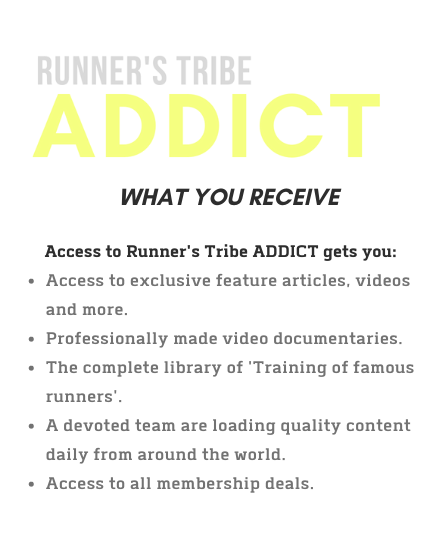 ALREADY A MEMBER? LOGIN BELOW