It's the eve of the national cross-country championships as I write this. What else would I be thinking about other than cross-country?
One of the things I'm pondering is whether there is still a place for the cross-country specialist in the world of cross-country.
If you've run any cross-country at all, you will know the sort of runner of whom I speak: the one who may not be able (necessarily) to run out of sight on a track or a road, but grows a leg at the mere sight of grass, hills, and mud, even more so when all three coincide.
Bob Treadwell is one such runner I remember even though, as has been said in another context, I did but see him passing by. Bob was an outstanding all-round runner, but he was especially formidable over the country, good enough to represent England in the world cross-country championships. I don't recall actually meeting Bob, but his arrival at a cross-country race in Surrey's Lloyd Park. threw another fine cross-country exponent – Australia's Max Little – into a mild state of panic.
Max, who at that stage was living in England and making a nice living competing on the European cross-country circuit, had come to Lloyd Park for a hard-hit out. But he had to crank things up a notch due to Treadwell's presence. A low-key Surrey League race suddenly  featured a clash between two fine runners at their best for the country.
Max took the honours – I think. The foregoing is written entirely from memory, so my profound apologies if I've underrated Bob or Max's road and track credentials. Max represented Australia at world cross-country and was a good enough track runner to qualify for the Montreal 1976 Olympic 10,000, though, ultimately, he was not selected.
Anyway, before this becomes a cross-country ramble, let's get back to the main point. As in most years, the clash between the Australian winter season and the northern hemisphere track season deprives our national championship of some of our main drawcards. The likes of Stewart McSweyn, Brett Robinson and several others run cross-country in the early part of the Australian winter season, but are unavailable by the time the championships come around.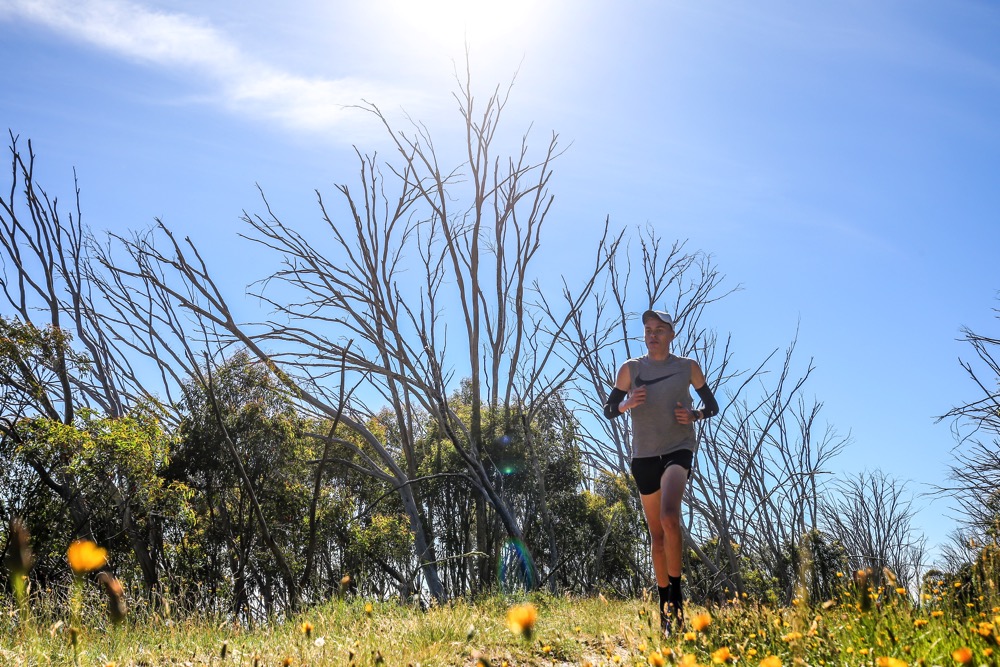 That's just the way it is, but it shouldn't lead us to downgrade the national championships on the grounds that "the best aren't running'. For one considerable thing, they have been conducted with the national schools' championships in recent years, creating a wonderful festival of cross-country.
But it is also where you are liable to find one of those true cross-country exponents, the Max Littles and Bob Treadwells with their natural affinity for running over the country.
A number of such athletes – including Little – have represented Australia in the past, but the tendency to downgrade our nationals (because the best aren't running) makes it harder for them to do so, especially when some of our best don't run any trial race and rely on their track form to secure selection. Mostly that's a reliable guide, too, but sometimes it isn't.
Two exceptions I can think of through Australia's world cross-country history are Brian Lewry and Anna Thompson. Both were fine runners over all three disciplines, but they saved their best for the country (in my view, anyway).
Brian Lewry was a scoring member of the team which finished fourth at the 1983 championships in Gateshead, the best-ever result from an Australian men's team. That was also Lewry's fourth world cross-country team.
On the track, Lewry ran sub-29 minutes for 10,000 metres, sub-14 for 5000 and 8:46 in the 3000 metres steeple. Over the country, though, he went up another notch. My abiding memory of him will be clearing a paddock gate in a race in Goorambat in north-eastern Victoria on his way to a dominant win in the 8km cross-country title one year. Pretty well every other runner clambered over this considerable barrier – which, to add to the degree of difficulty, was on a downhill – Brian took it in full stride.
Nonetheless, on track form, Brian would not have lived with Wardlaw, Scott, de Castella, Barrett and any number of others. Over the country, though, he was a match for any of them. Of course, he raced against all the others during the winter season then. His problem these days is that he might not get the opportunity.
Thompson was probably an even better track runner than Lewry. She finished ninth in the Commonwealth Games 5000 in 2002, fifth in the 10,000 in Melbourne four years later. But she represented Australia with distinction in nine of the 10 world cross-country championships from 2002 to 2011.
Thompson was a scoring member of both Australia's medal-winning women's teams, the short-course team in the 2006 titles in Fukuoka and the long-course team at Edinburgh in 2008. Four times she ran the short-course/long-course double. Four times she placed in the top 20; another five times in the top 30.
Benita Willis doesn't quite fit the same mould, but there's little doubt in my view that she was superior over the country to either track or road, where she was merely very bloody good! A gold medal – in the 2004 long race – tends to strengthen that argument, of course, but there were also occasions later in her career when she somehow conjured up a world cross-country performance far above what her lead-in form indicated.
It's getting more difficult for the cross-country specialist to stand out these days, but somehow they still do. Andrew Buchanan, who will be bidding for a hat-trick of senior men's titles at Kembla Grange, is one. He is a fine runner over all surfaces, but excels over the country.
Aarhus 2019 made much of going back to real cross-country. Bathurst 2021 is styled along the same lines. Let's hope that along with 'real' cross-country, we also find a place for 'real' cross-country runners.