Sunday morning, Melbourne, 18 October, 2015 and the Australian women's Olympic marathon picture seemed to crystallise as Jess Trengove ran 2:27:45 in the Melbourne marathon and Lisa Weightman won the half-marathon in an even 71 minutes.
Like a kid's jigsaw, the picture did not stay in place long. Less than 12 hours later and 16,500km away on the other side of the world, Milly Clark threw the pieces up in the air again when she ran 2:29:07 to finish third in the Amsterdam marathon.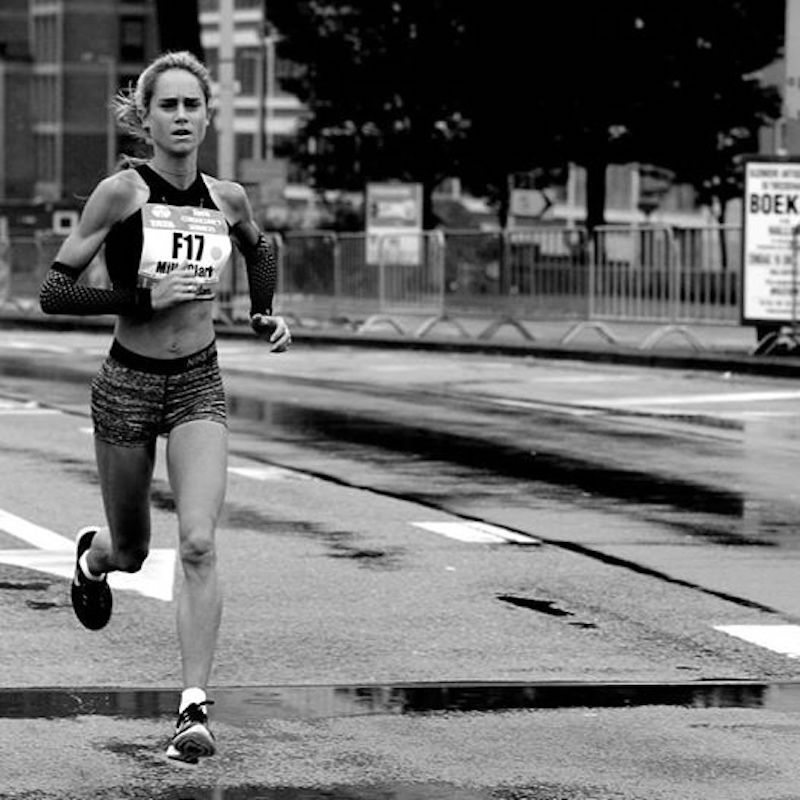 What had seemed inevitable at lunchtime in Melbourne was back in play again by dinnertime. The marathon is notoriously unpredictable, and this day of marathons had thrown up a scenario of classic uncertainty. A febrile environment, you might say if every pet-shop galah wasn't already squawking precisely that phrase about far less important matters such as the leadership of the nation.
That last statement might be an exaggeration, but only a slight one. The women's marathon now has seven athletes qualified by time – the IAAF standard is 2:42:00 – and another two qualified as top 10 finishers in an IAAF Gold Label marathon (one each from the Sydney and Gold Coast marathons).
Weightman is expected to add her name to that list as soon as she runs a marathon, while others such as world championships 5000 finalist Eloise Wellings may yet dip their feet into marathon waters.
Until Clark's run, it seemed pretty clear how things were going. Weightman, at 2:26:05 in the 2014 Melbourne marathon, the fastest of the current contenders, was expected to qualify as soon as she ran. She still is.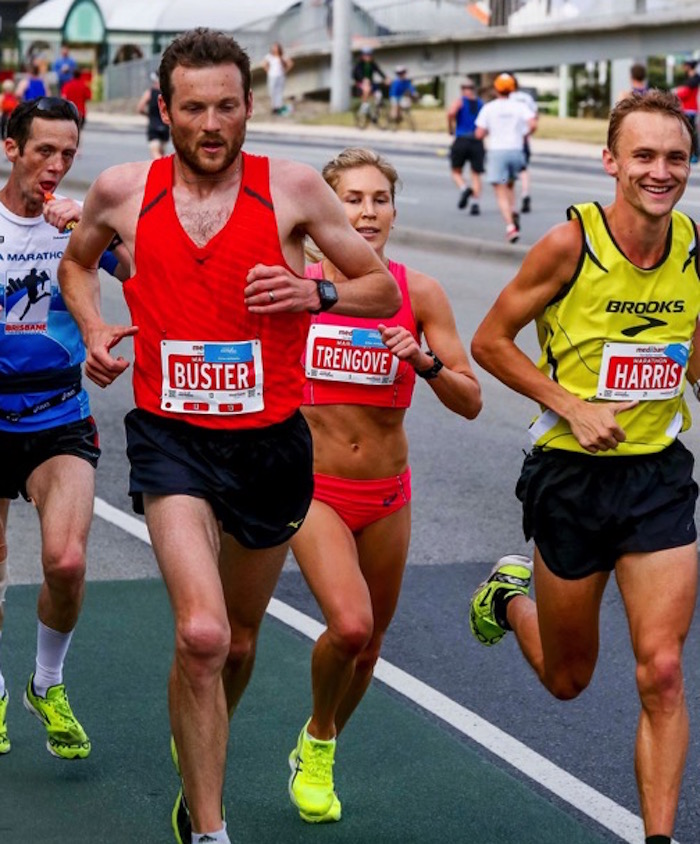 Trengove, eleventh in the Moscow 2013 world championships and a bronze medallist in the Glasgow 2014 Commonwealths, was likewise expected to claim a place without any problems. With 2:27:45, she almost certainly has. There's a tiny, but non-zero, chance that three could run fast enough and well enough to get by her both on time and on potential to do well in Rio.
That left world champs representatives Sinead Diver (21st in Beijing) and Sarah Klein (23rd) going for the third and final place in the Olympic team. Having achieved the standard in the championships is their strongest argument for selection, and Klein also has the back-up of a solid Commonwealth Games performance.
Another Commonwealth Games representative, Melanie Panayiotou, is also in the mix. She was selected for Beijing but withdrew due to injury. Panayiotou ran 2:34:35 in Rotterdam earlier this year.

Clark has now made life harder for all these women, with the possible exception of Trengove. With two women already under 2:30, Weightman will be under that little bit more pressure to perform – her record suggests she will handle it, but it is there.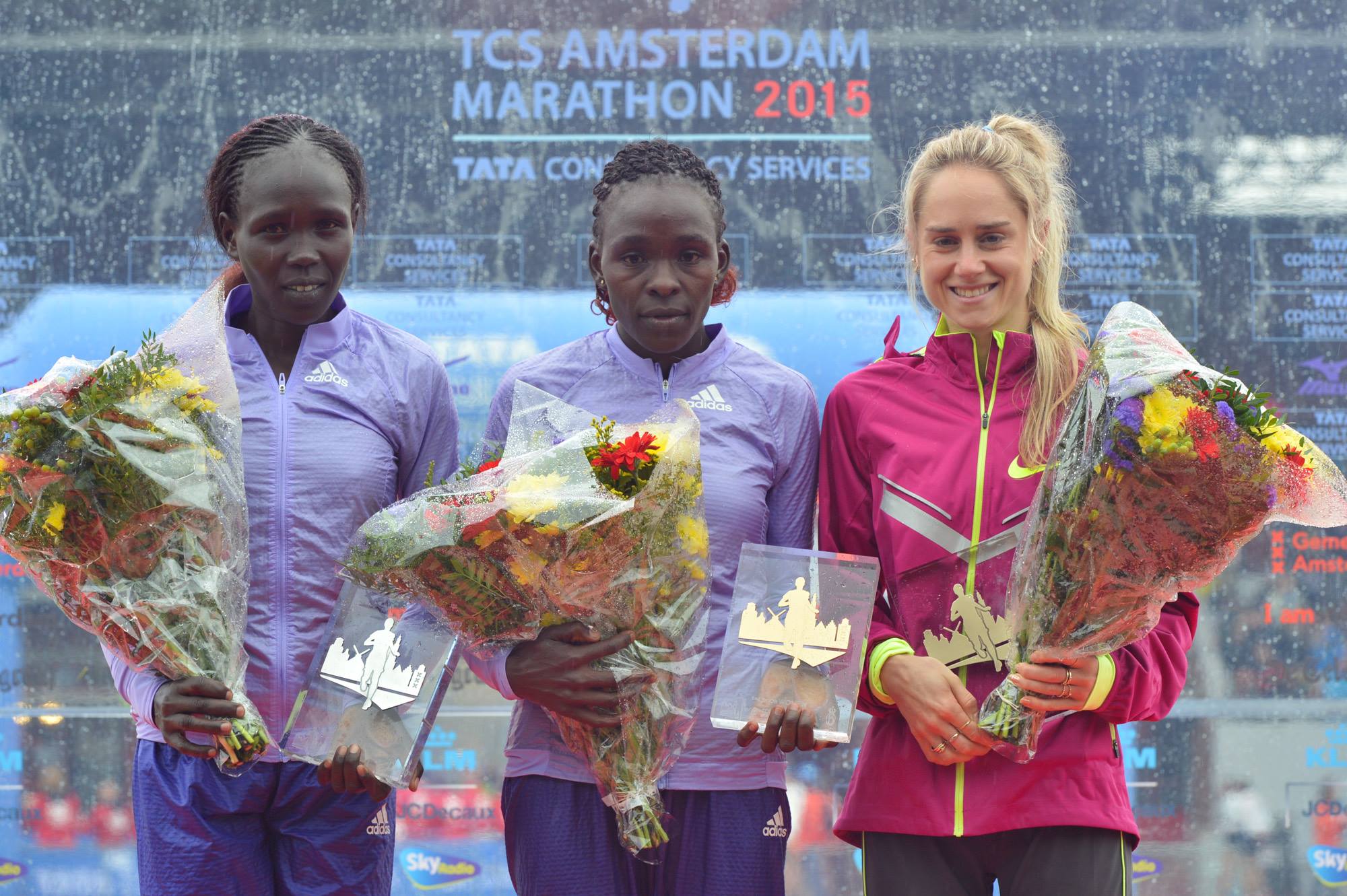 Clark's 2:29:07 gives her a comfortable buffer over Diver (2:36:38 in Beijing, 2:34:15 personal best), Klein (2:37:58 and 2:35:21) and Panayiotou (2:34:35 personal best) on times, and arguably enough to counteract their championship experience. So they will all be looking to run a faster time somewhere.
According to the Athletics Australia website there are six women qualified for Rio by time:
2:27:45                                    Jess Trengove
2:29:07                                    Milly Clark
2:34:35                                    Melanie Panayiotou
2:36:38                                    Sinead Diver
2:37:58                                    Sarah Klein
2:41:36                                    Virginia Moloney
Provided they are eligible to represent Australia, national champion Kelly-Ann Varey (Sydney) and Ruth Wilson (Gold Coast and Sydney) are also qualified by virtue of finishing top 10 in an IAAF Gold Label race but are well behind the others on time.
The men's situation is nowhere near as close. Four have achieved the 2:17 qualifying time to date – Commonwealth champion Michael Shelley (twice), Scott Westcott (2:15:30, Berlin), Brad Milosevic (2:16, Melbourne) and Liam Adams (2:16:29, Chicago). All but Shelley will be looking for something faster, you would think.
Hats off to Milly Clark, then, for making life so interesting. No doubt Clark was a surprise to her competition in Amsterdam, and no doubt at all the magnitude of her performance as a surprise even to close observers of the sport here.
But if Clark has been hiding, she has been hiding in plain sight for a few years now – and, intentionally or otherwise, doing a good marathon preparation. Two years ago she was third in the Zatopek Ten in 33:27.80. Just as relevant to marathon discussion, she was only 19 seconds behind Trengove in second place.
Clark finished seventh in last year's Zatopek, a stronger race, in a slightly faster 33:24.89. This time the deficit to Trengove was 18 seconds.
Clark ran a personal best half-marathon of 1:13:43 on the Gold Coast this year and is a former Australian steeple champion with a best of 10:01.43.
In marathon terms, Clark now sits seventh on the Australian all-time list behind Benita Willis, Lisa Ondieki, Nicky Caroll, Kerryn McCann, Lisa Weightman, Trengove and Kate Smyth.
Finally, Amsterdam was reported in some places as Clark's first 'serious' marathon. She was already on the 2015 Australian ranking list with a 2:46:49 marathon win in the Blacktown Cities Marathon on 26 July. You can quibble about how serious that run was, but any way you look at it a 2:46 is no laughing matter.