By Len Johnson
There's different ways you can look at Eliud Kipchoge's latest world record, 2:01:09 in Berlin. But any way you look at it – it's fast.
When it comes to running your own race, your own marathon, Kipchoge is almost without peer. I say 'almost' to cover the remote possibility that there may have been someone better (see Zatopek, below). We are used to seeing him treat his competitors as if they're not even there. Like every modern marathoner, Kipchoge has had the benefit of elaborate pacemaking. Unlike others, however, he has been on his own from the half-way mark – 25km at most – before front-running his way to victory.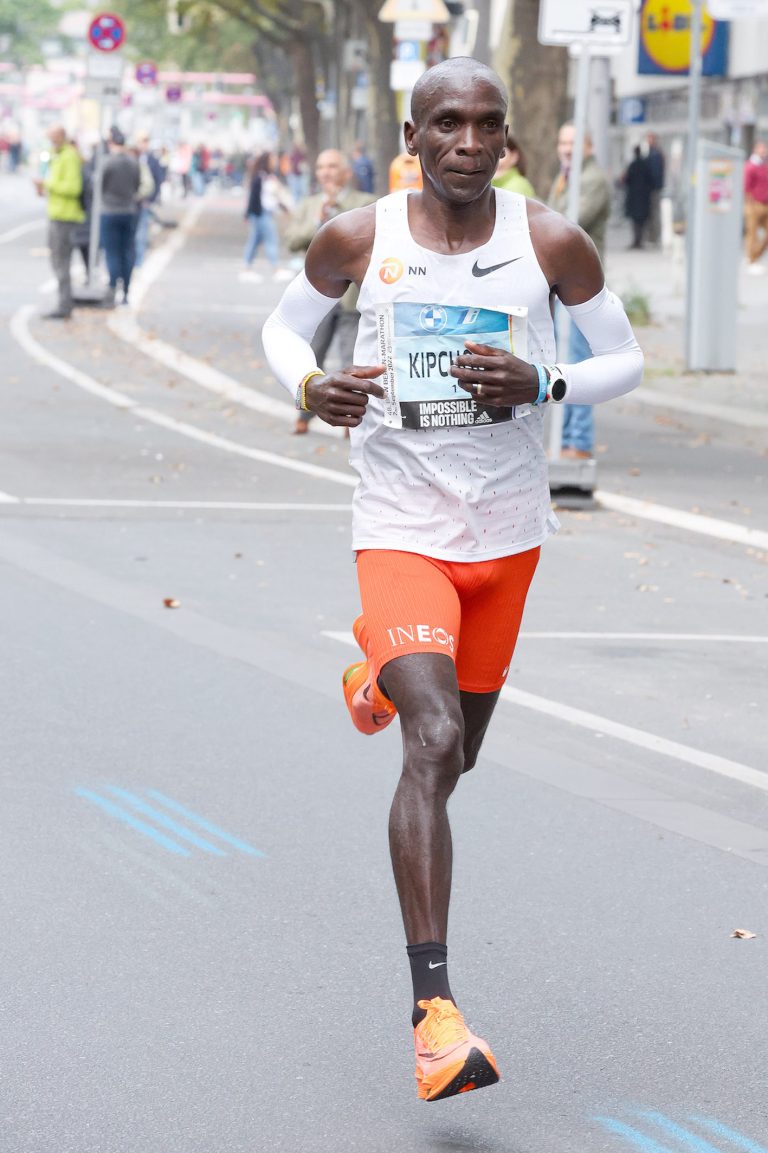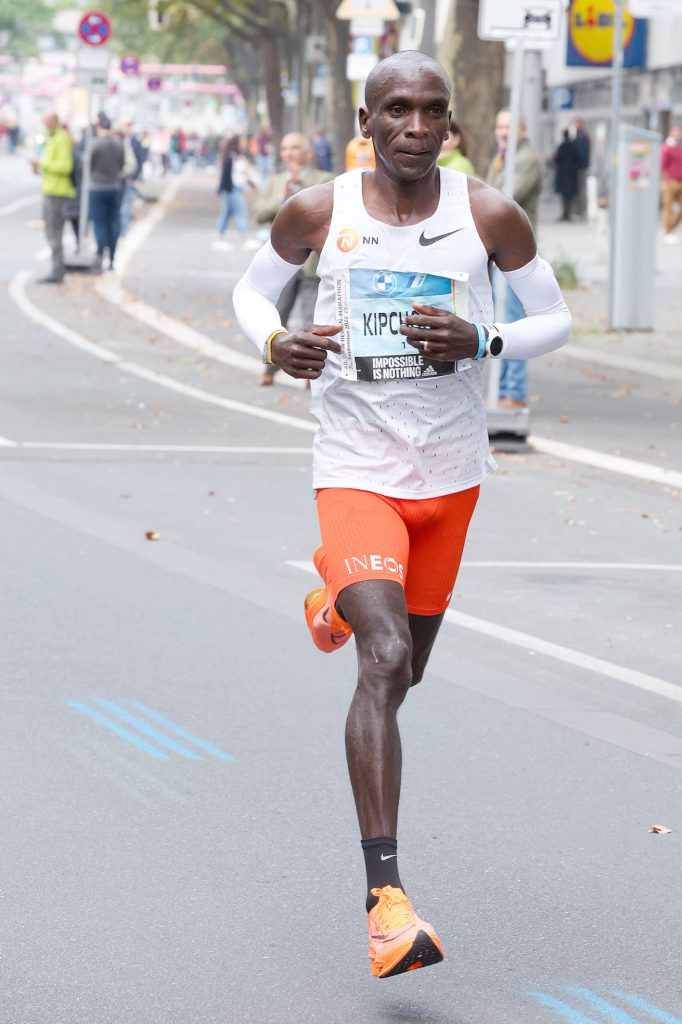 Even against the likes of Keninisa Bekele and Mo Farah – his betters on the track – Kipchoge has run ruthlessly from the front once he has taken over. In all but two of his 17 marathons, he has gone on to win.
That was nothing compared with Berlin, 25 September, 2022. Kipchoge was still supreme and unchallenged in the second half of the race, but this time it was after the first half had gone by in an astonishing 59:51. An event in which Kipchoge's stated goal was his world record 2:01:39, had been transformed into an assault on the two-hour barrier – the barrier he had breached in an elaborately orchestrated event in Vienna three years earlier. No groups of elite runners rolling in and out as pacemakers, just Kipchoge and the clock.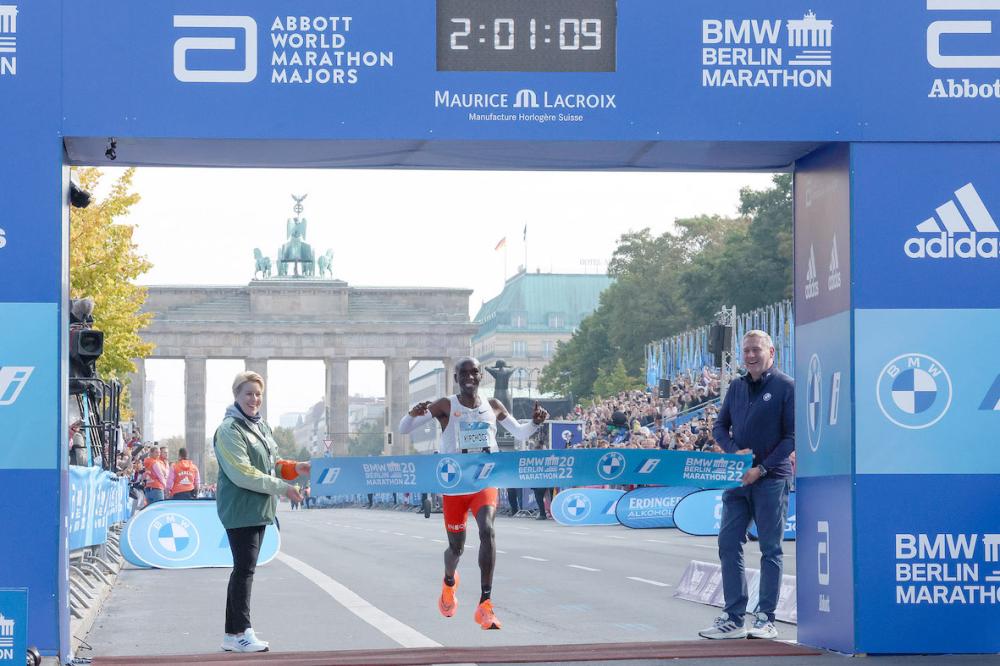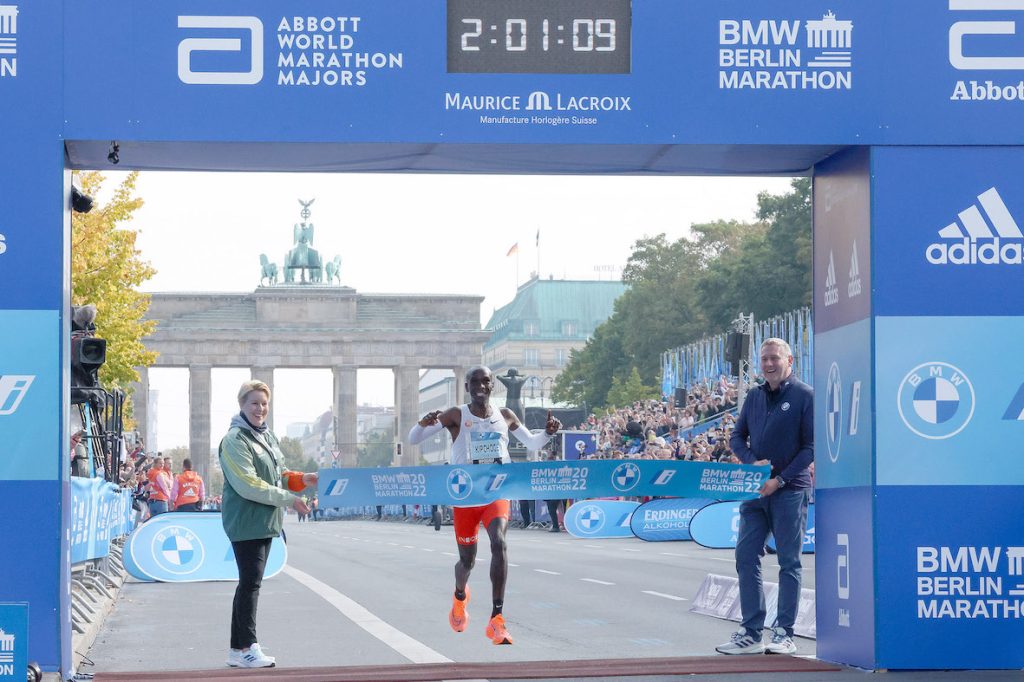 In the end, the attempt failed. Echoing the French general's assessment of the Charge of the Light Brigade, it was magnificent, but it was not (not quite, anyway) running. Echoing Wellington's summary of the Battle of Waterloo, however, it was a near-run thing.
In those terms, you can look at it as a 'fail'. Kipchoge went out at a pace he couldn't handle. He slowed down at the end. His last full 5km was his slowest of the race. He is vulnerable, either to another athlete who can run sub-one hour for the first half and then finish better than Kipchoge did. Or, slightly less unlikely, someone who can stay close enough and run a faster second half than 61:18. Neither possibility looks imminent: Andamlak Belihu of Ethiopia stuck with Kipchoge through 25km before fading to fourth over a mile behind; as for a faster finish, no one other than Bekele in his 2:01:41 in 2019, has run a complete marathon faster than the 2:01:36 even pace at Kipchoge's Berlin second-half split would yield.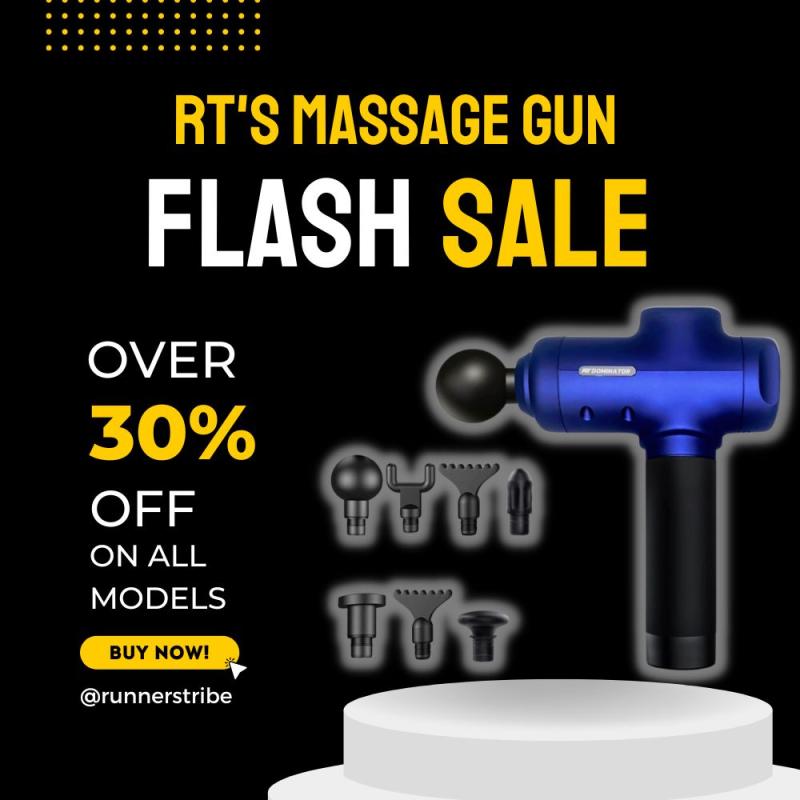 So, Eliud Kipchoge continues on serenely at a pace no-one else in marathon history can match. Sure there's the undoubted advance in shoes (which has been regulated and may even be rolled back after further study), but everyone has the shoes now so there's no comparative advantage. Besides, no-one in history has compiled a career record as impressive – Kipchoge has run 19 marathons for 17 wins, if you count the sub-2 attempts, 17 for 15 if you don't.
You could argue Kipchoge's championships credentials aren't as impressive as some. Just two championship marathons, but both were Olympic marathons and he won each time. His longevity is now at the 10-year mark (he made his marathon debut in 2013), undoubtedly helped by a judicious program of marathons: he has run two a year every year since with the exception of 2020 when he ran only one.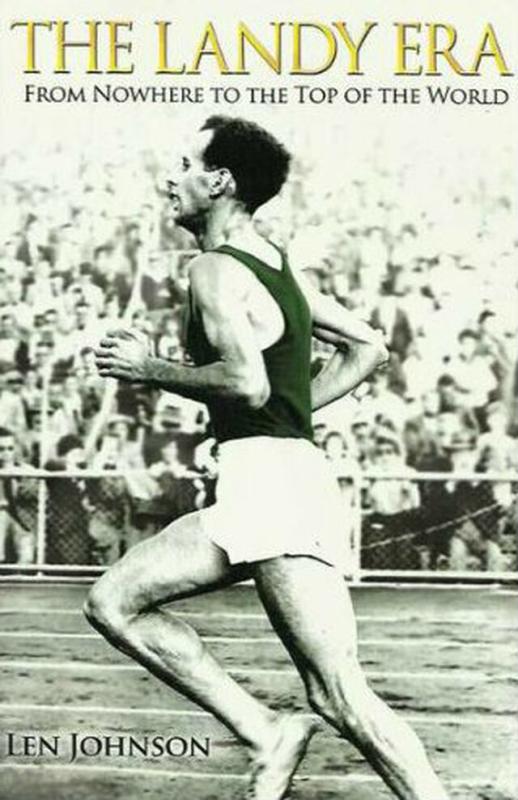 Almost unnoticed now, is that Kipchoge had just as long and almost as distinguished career on the track. He won the 5000 at the Paris 2003 world championships as a 19-year-old, defeating two handy competitors named Hicham El Guerrouj and Kenenisa Bekele and then was fourth, second, fifth and seventh in the next four world champs 5000s. He was third in Athens and second in Beijing in Olympic 5000, ran sub-13 nine out of 10 years from 2003 to 2012 (13:02 in his 'off' year) and also has a 26:49 best at 10,000.
Then there is that exceptional ability to run his own race. I'm sure Eliud Kipchoge doesn't disrespect any opponent, but I'm equally sure he does not allow them to disrupt his own race. He will back his own race plan to win. In one of his four Berlin wins he was headed late in the race, even falling some 10-15 metres behind. But he maintained his own pace, made up the ground and ran on to win clearly. He did the same to Bekele in London one year.
When Zatopek famously asked Jim Peters in the 1952 Olympic marathon whether the pace was too fast, only for the British runner to retort, "No. It's too slow," the great Zatopek was probably not interested in the reply either way. He just wanted to run faster himself, so he did – all the way to the gold medal completing a unique 5000-10,000-marathon treble. Kipchoge has the same quality. Not arrogance, just a supreme confidence in his own race. If you can run better, good luck to you.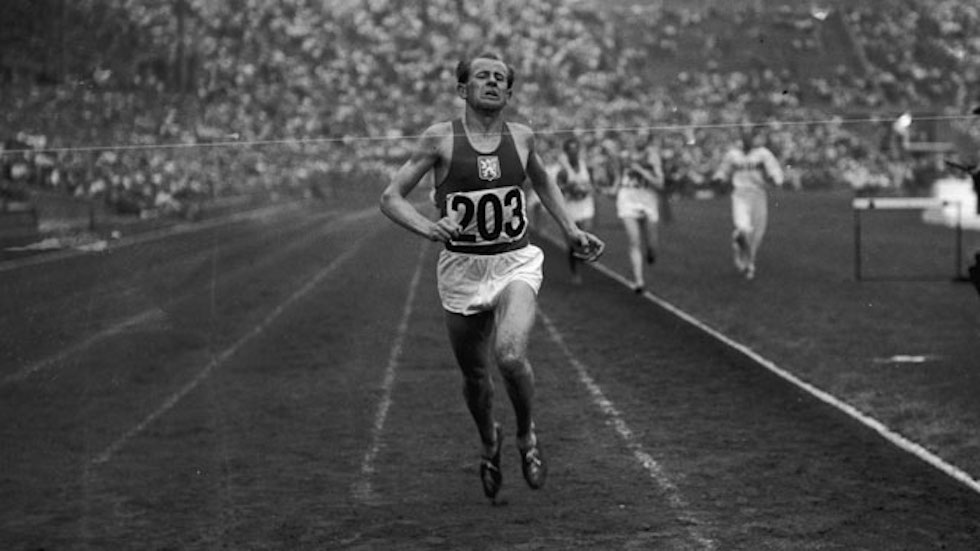 There was a bolt from the blue in the women's race in Berlin: Tigist Assefa slashed almost 19 minutes from her one previous marathon performance in winning in 2:15:37 (which also makes her third-fastest all-time behind Brigid Kosgei and Paula Radcliffe). Assefa was a Rio 2016 Olympian in the 800 metres (run out in the heats), had no recorded performances at anything longer on the track, a 68:24 half-marathon in 2019 but then no races in the past two years.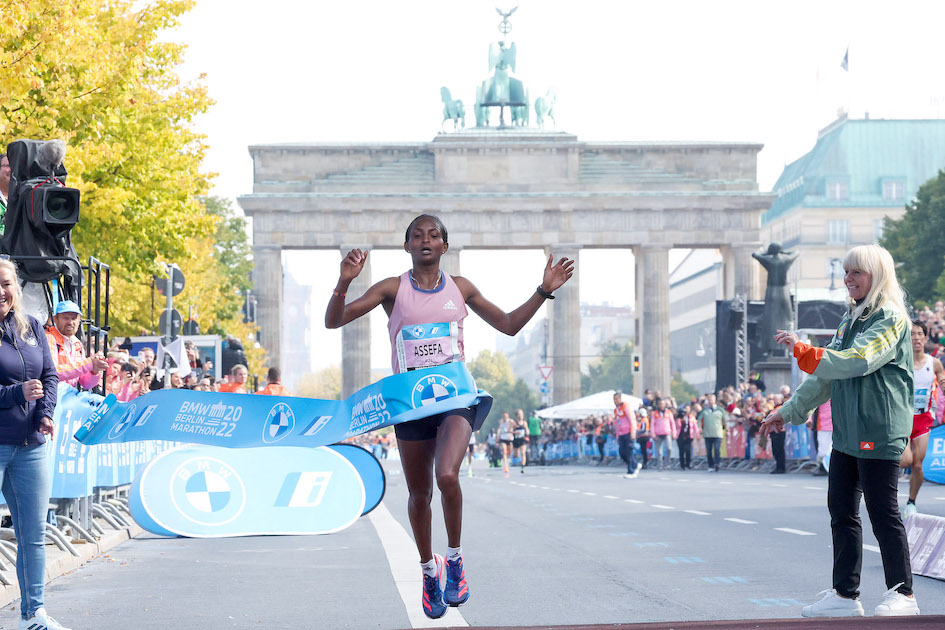 Unlike Kipchoge, Assefa produced a negative split after going through half-way with five other women (and a pack of men) in 68:13. It's fair to say her next race will be watched with a far greater burden of expectation than she carried to the starting line in Berlin.