By Brett Davies
The international Diamond League series has its final meeting of the season this week, with the prestigious Zurich Weltklasse meeting, which takes place over two days  (8/9 & 9/9)- both in the legendary Letzigrund stadium and, in a brilliant innovation from organisers, on a specially-laid  560m track in Sechselautenplatz in the town centre.
The Weltklasse meeting has arguably been the pinnacle of the European athletics circuit for generations since its inaugural meeting in 1928. With major sponsors, such as investment bank UBS, the event has long been known as the 'one-day Olympics' and it attracts huge crowds and global media interest.
Over the last four decades or so at Zurich, there have been many world records and highly competitive races. Here are just a few of the world records seen at the Weltklasse meeting:
*IAAF President Sebastian Coe broke the 3rd of his 12 world records when he broke the 1500m record in 1979, running 3.32.1. Two years later, he beat Steve Ovett's mile record, scraping inside the old mark by 0.27 with 3.48.53.
*Haile Gebrselassie broke the world record for 5000m in both 1995 and 1997. In '97 he won an epic battle with Daniel Komen and ran 12.41.86, thrilling the Letzigrund crowd.
*Also in 1997, Dane Wilson Kipketer took almost half a second off Coe's 16-year-old 800m record with a 1.41.24. He broke the record again later in the season.
*Mary Slaney and Svetlana Masterkova both broke world mile records, with Masterkova's record of 4.12.56  lasting for over 2 decades.
*Two major barriers – over barriers – were broken in Zurich. Renaldo Nehemiah broke 13.00 for the 110m hurdles here in 1981, with a 12.93 and Kenyan superstar Moses Kiptanui first broke 8 minutes in the 3000m steeplechase.
*Harry 'Butch' Reynolds set a 400m world record at Zurich in 1988, running 43.29, smashing the world record by over half a second. Reynolds' record would last for over a decade before Michael Johnson beat it in the 1999 World Championships.
Many other worlds, area and national records have tumbled in Zurich and the standard has been consistently high every year.
On Wednesday, the action moves to Sechselautenplatz. Located on the eastern shore of Lake Zurich, Sechselautenplatz is, at 16.000 square metres, one of the largest traffic-free city squares anywhere in the world.
Here, we see some of the field events and the men's and women's 5000m events. Both men's and women's shot put take place, where there's a wide-open women's shot. Dongmo from Portugal is a nominal favourite, though everyone in the 6 woman field has thrown over 19 metres this season. Ryan Crouser (USA) will dominate the men's shot. Countryman Kovacs and Tom Walsh (NZL) will battle for second.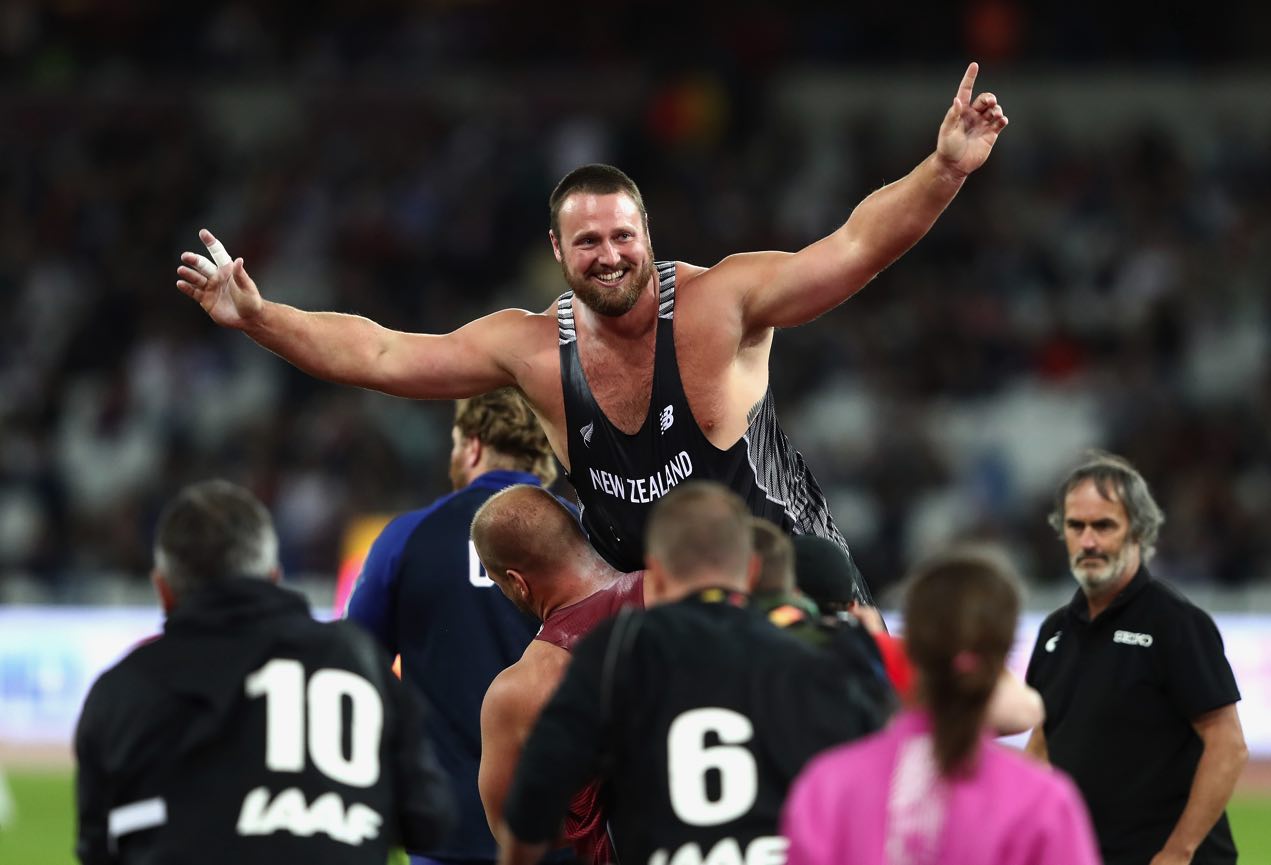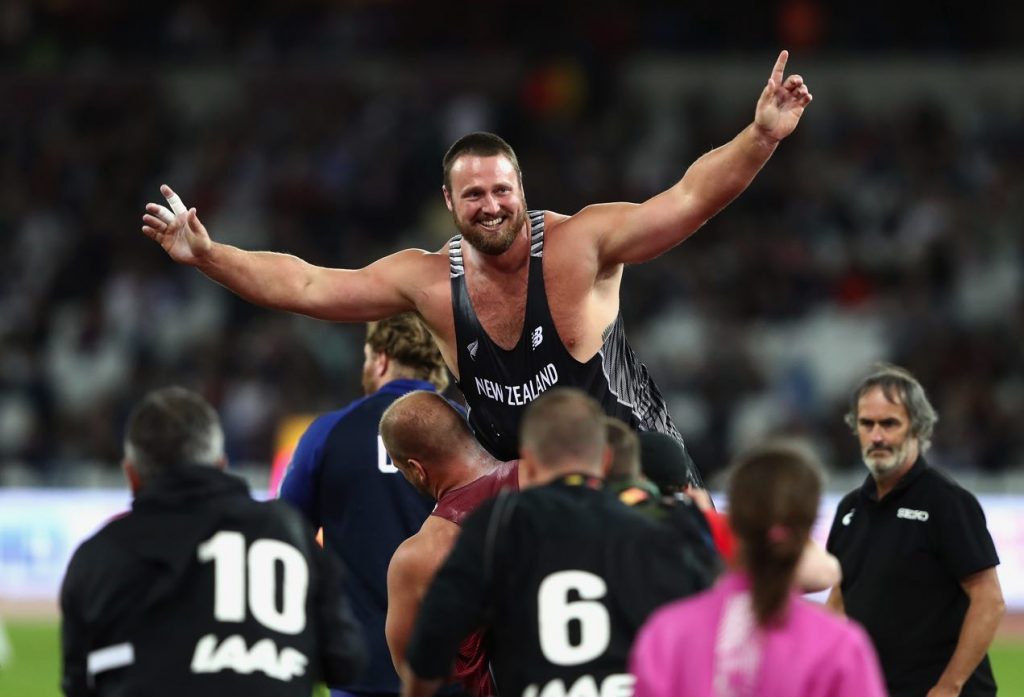 The men's and women's long jump feature some good quality even fields. In the men's, Montler (SWE) and the American McMaster are likely to do well, though South African Samaai could challenge. In the women's event, German Mihambo and  Serb Spanovic are the only two 7 metre jumpers this season and should battle it out.
Another relatively small field of talented athletes will compete in the women's high jump. Nicola McDermott joins fellow Aussie Eleanor Patterson in battle with the Ukrainians  Gerashchenko and Mahuchikh and Olympic champion Lasitskene. McDermott, the Tokyo silver medallist, has had an amazing year and will be in the thick of it. Her confidence seems to grow with every competition. Patterson is also consistently performing well but will need to be at her best to challenge McDermott and the Europeans.
View this post on Instagram
The men's 5000m promises to be one of the races of the year. The Olympic 1500m and 10,000m champions meet here and there are a number of other talented performers amongst the field. Norwegian Jakob Ingebrigtsen, the world's top middle-distance runner on form, looks to continue his incredible run of success, though he'll be pushed by Ethiopian Olympic 10,000m champion Selemon  Barega – the fastest man in the field. Ingebrigtsen has run a European record this season and seems to have the edge on his opponents with his finishing speed The 20-year-old is also a very smart tactician and always puts himself in a position to win. Barega's countryman  Kejelcha is also dangerous, along with Kenyans Kibet and Kimeli. Aussie Matthew Ramsden gets a great opportunity to test himself against the best here.
The women's 5000m  will most likely be a repeat of the captivating 5000m  in Brussels last week. With her speed, Burundian Niyonsaba will be hard to beat, though Obiri (KEN), Taye (ETH) & Kipkemboi (KEN) will be pushing her hard to try to blunt Niyonsaba's finishing speed.
The action moves to Letzigrund Stadium the following evening, The women's pole vault has American Katie Nagoette as a clear favourite, though Siderova, Stefanidi and Bradshaw will make it competitive.
There's the men's discus, where the powerful Swede Daniel Stahl looks to be a winner. Slovenia Kristjan Ceh should be his nearest challenger. Yaime Perez (CUB) and Sandra Perkovic (CRO) will clash in the women's discus and should be in a two way battle for the win.
The star of the show in the women's triple jump is world record holder Yulimar Rojas from Venezuela.  She'll win, though Portuguese Mamona could make it interesting. The men's triple should be dominated by another Portuguese athlete, the in-form Pedro Pichardo. We could see an 18-metre jump if the conditions are right.
It's looking like a close event in the women's 400m. There are 5 sub-50  second runners in the field. Dominican Marileidy Paulino has been consistent all year and looks a likely winner, though the Jamaicans McPherson and McLeod will push her hard.
In the men's 400m, Michael Cherry (USA) looks the in-form runner here, though Olympic bronze medallist Kirani James (GRN) will be keen to come back after his defeat by Cherry last week. Bonevacia (NED) and  Makwala (BOT) will be in the mix.
Norah Jeruto (KEN) will possibly be too good in the women's steeplechase, though it will be interesting to see how American Courtney Frerichs will go. She broke 9 minutes in the Pre Classic in Oregon and is a smart and determined competitor. She is very much on the rise and gaining confidence. Kiyeng (KEN) and Abebe (ETH) will be in the thick of the action.
The women's 100m hurdles will be very close. Nigerian Tobi Amusan looks a narrow favourite.  The Jamaicans  Megan Tapper and  Danielle Williams also look good, though Dutchwoman Nadine Visser, after a great win in Brussels, will be looking to continue her great form.
Olympic champion Hansle Parchment (JAM) will be a likely winner, though he won't have it all his own way. American Devon Allen is in good form and will be close to the big Jamaican.
We will see the return of phenomenal Faith Kipyegon (KEN) in the 1500m, taking on the great Sifan Hassan (NED). The Olympic champion Kipyegon looks to be difficult to beat, yet Hassan is certainly capable of it and the question is whether or not either woman can challenge the world record. It seems unlikely, but if Price (USA) can drag the two superstars to 1000m in about 2.35, then it may be on. Often in big match races like these though, the record goes out the window as the big names attempt to conserve energy for the finish. For Australian Linden Hall, this could be a huge opportunity for the 30-year-old Victorian to take a chunk off the national record. If she's able to follow a fast pace for long enough and hang on, there's a chance she could do something special.
View this post on Instagram
 The men's 1500m looks to be a highlight of the meeting. There's Stewart McSweyn and Ollie Hoare, who ran 1-2 in Brussels, taking on a number of big names. Jakob Ingebrigtsen is backing up after the 5000m and World Champ Tim Cheruiyot is there, looking for a better performance than his poor run in the Pre Classic, as well as his compatriot Abel Kipsang. Joining McSweyn and Hoare is fellow Aussie, Matt Ramsden. Ramsden may well be a little flat after the 5000m, but McSweyn and Hoare  – on a high after their 1-2 in Brussels – are sure to be at the business end of the race. Ingebrigtsen would be a nominal favourite normally, but backing up after what will be a hard 5000m might take the edge off the brightest star in world middle-distance running. McSweyn is in with a chance here. He needs to be positioned well and might need to sustain a long drive to the finish. Ollie Hoare will be full of confidence after Brussels and will be competitive here too. It's an irresistible prospect and potentially one of the races of the season.
Mondo Duplantis will again have it all to himself in the pole vault. The only challenger will be Nillsen (USA). Duplantis is an amazing athlete. How much higher can he vault  in the coming years? It will be fascinating to watch.
There's the men's javelin and the contest will probably be between Johannes Vetter and Jakub Vadlejch. Vetter would normally be favourite, but the German has been erratic for much of the season. He appears to be the only man capable of beating Zelezny's record if he's able to get it together for a big throw.
Aussie Kelsey-Lee Barber is tin with a chance in the women's javelin, though Pole Maria Andrejczyk may have the edge on her rivals. Czech legend Barbora Spotakova is in the field but is not expected to challenge her younger Polish rival.
The men's high jump is also on the program. There doesn't seem to be an obvious favourite, but the Italian Olympic Champion Gianmarco Tamberi is the most likely winner.  Nedasekau  and Ivanyuk are  potential challengers.
One of the all-time greats, Elaine Thompson-Herah will light up the arena in the women's 100m Given it's been a long, hard season, Thompson-Herah may not emulate her amazing run in Eugene, but she'll certainly dominate here. It's a great field,  but the Jamaican is in a class of her own.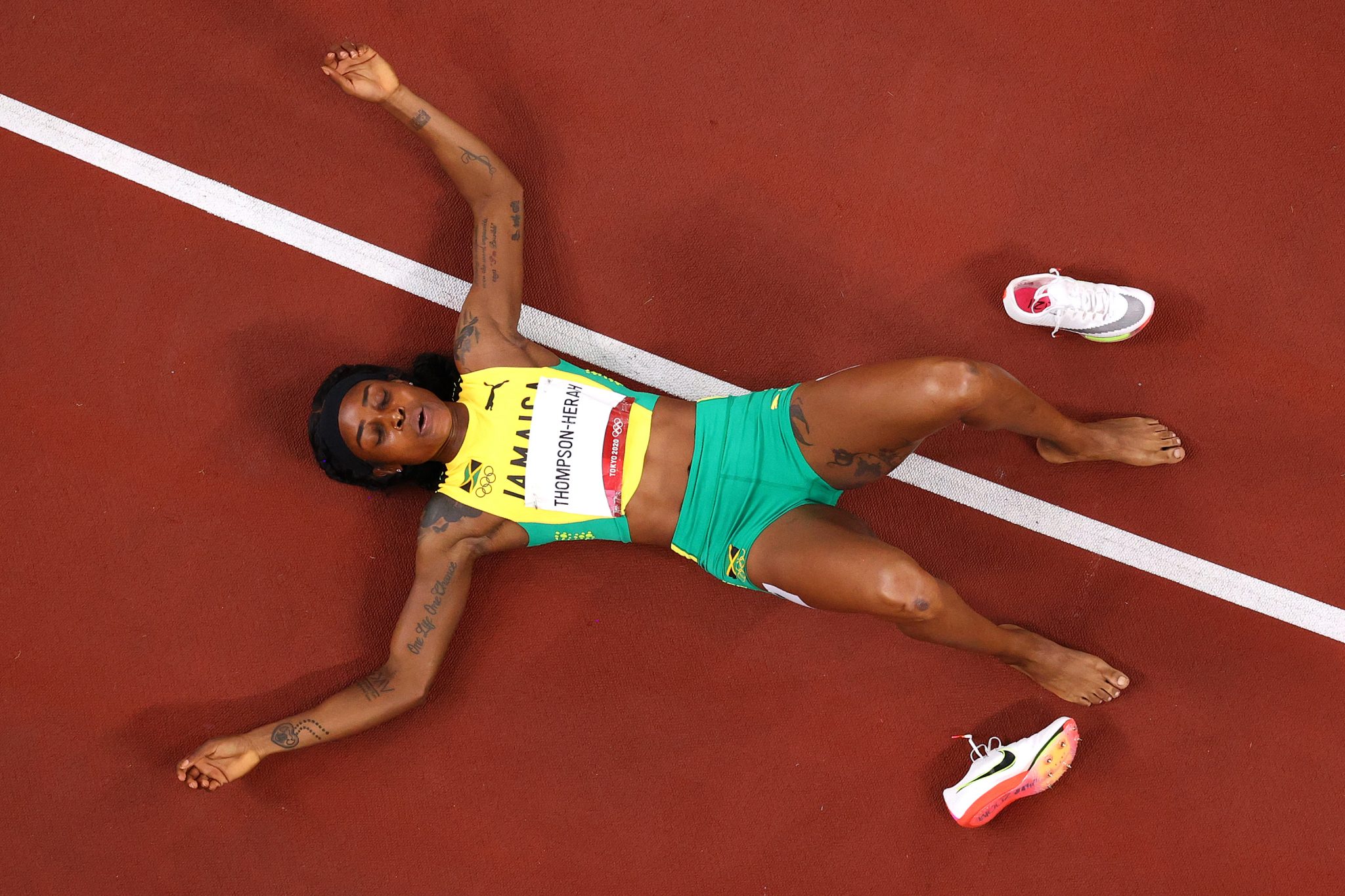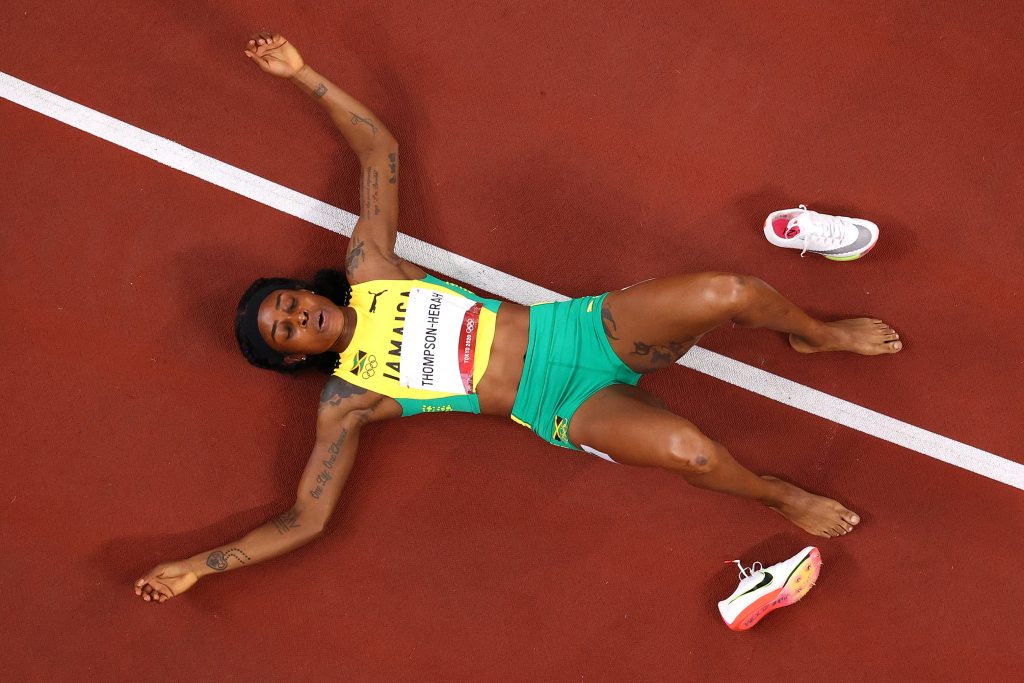 The men's 100m is a completely different prospect. With six sub-10second runners, it will be ultra-competitive and hard to pick an outright favourite. Kerley (USA) looks good, but de Grasse won well in Eugene and is a class performer who relishes the big occasion. Trayvon Brommell is hit-and-miss. He has the capability of doing something special on his day but has fallen short on big occasions this season. Ronnie Baker (USA) may also be competitive.
There's potentially a great race in the men's steeple. Olympic champion  Moroccan El Bakkali was injured in his fall in Paris but has apparently recovered enough to compete here. Kenyan Kigen was brilliant in Paris and might win here. Kibworth might be able to challenge for the win also.
Natoya Goule was brilliant in the Brussels 800m. She'll face Olympic silver medallist Keely Hodgkinson, keen to conquer the Jamaican this time around. Reekie, the other Brit, will challenge too. Aussie Catriona Bisset, disappointing in Tokyo, gets a great opportunity to redeem herself, taking on a very competitive field.
Olympic champ Korir is the favourite in the men's 800m. He will rise to the occasion here. He's a phenomenal talent. His countryman Rotich will be dangerous as will the big Canadian Marco Arop.
Femke Bol (NED) and  Shamier Little (USA) will battle out the 400m hurdles. Without McLaughlin and Muhammad, the event loses a little of its lustre, but it will be a competitive race nonetheless.
One of the biggest stars in athletics goes in the men's 400m hurdles, as fans get to see the great Karsten Warholm in action. We are unlikely to see the heroics of Tokyo, but he'll dominate nonetheless. Brazilian Alison Dos Santos is the only other athlete who will even get close to the Norwegian megastar.
View this post on Instagram
Shericka Jackson (JAM) takes on Christine Mboma (NAM) in the women's 200m. Throw Brit Dina Asher-Smith into the mix and we have a great race.
Kerley and de Grasse will double up and run the 200m and they should be evenly matched, with de Grasse the Olympic champ a narrow favourite. Bednarek should run both of them close.
There are also a number of school/youth events on the program, with young local athletes given a huge opportunity to demonstrate their talents at such a prestigious event. In all, we have a magnificent event to close out this international track season.