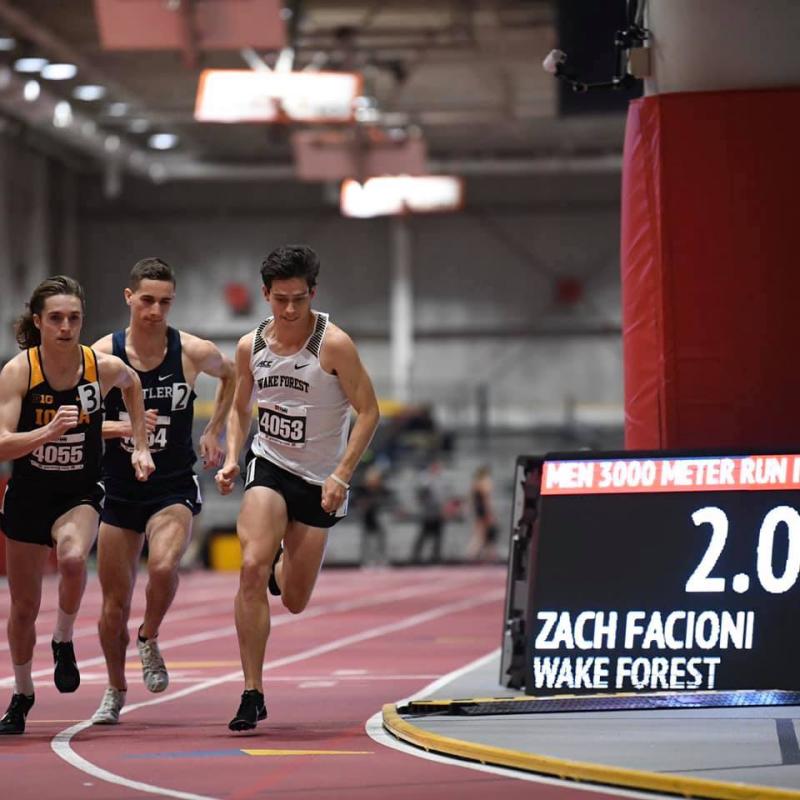 Running for Wake Forest, the talented and gritty Aussie, Zach Facioni, has broken the school indoor 3000m record, clocking 7:55.92 to take out the win at the Iowa State Classic. It is just one of a string of awesome performances that Facioni has run recently, cementing himself as a serious player on the NCAA scene, and justifying his move from Sydney to the American collegiate system.

.
Facioni is in some ripe hot form of late. A week ago Zach also broke the school indoor track record for the mile, clocking 4:01.72 at the Camel City Elite Mile.  Facioni's mile time broke the previous school record of 4:02.71 set by Kyle Graves in 2015.
Stay tuned to Runner's Tribe for more Zach Facioni news as the NCAA year unfolds.