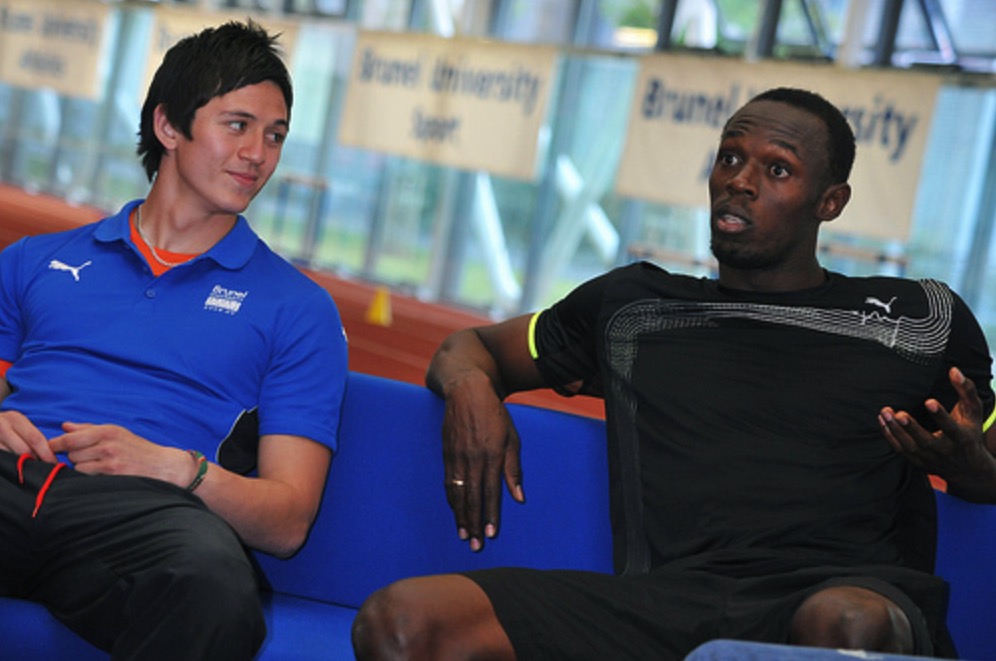 31-year-old Athletics legend, Usain Bolt is pursuing his second professional career in sport after securing a trial with German Bundesliga giants, Borussia Dortmund. The Jamaican sprinter has spoken at great length about his ambition to play for a professional soccer team in the past and is well-known for his ardent support of Manchester United. Bolt remains a big pull for crowds and his training session at Dortmund's training ground on Friday 23rd March was no exception.
Bolt shares the same sponsor as Dortmund in the shape of Puma, which partly explains why the North Rhine-Westphalia club has agreed to allow the Jamaican to train with the BVB squad. At the time of writing, Dortmund is situated in third position in the Bundesliga table, behind leaders, Bayern Munich and second-placed Schalke 04. It's hard to imagine Bolt with a football at his feet, but as the world record holder over 100 and 200 metres, there's no doubt he'd have pace to burn even the most agile full back.
This summer, Bolt will be captaining the World XI side in this year's Soccer Aid match, scheduled annually to raise funds for the United Nations Children's Fund (UNICEF). He will go toe-to-toe with long-time British pop sensation Robbie Williams, who will captain the British XI, as per usual. The game will take place at Old Trafford on 10th June, with Bolt given the chance to play on the hallowed turf of his beloved Red Devils. Bolt has already joked about doing enough in the Soccer Aid game to earn a contract with Jose Mourinho's men.
When one listens to Bolt speak in the press about making it in professional soccer, it is clear he is deadly serious. He admitted to the press after appearing in the Hublot Match of Friendship charity soccer event that he feels he's achieved "everything he can do in Athletics" and that soccer "would be a new challenge". While it is unlikely that Bolt will usurp so many talented youngsters and make the grade at Manchester United, there is every chance he will get a chance to shine in more modest surroundings. South African professional outfit, Mamelodi Sundowns welcomed Bolt for a training session and even allowed him to play in a practice match in which he scored a goal.
Could he do enough to get a shot in the Jamaican national team? Who knows. It's 20 years since Jamaica qualified for the first time for a World Cup, falling at the Group Stage in the 1998 World Cup finals in France. The side, now coached by former long-serving player, Theodore Whitmore, showed signs of promise last year after finishing runner-up in the CONCACAF Gold Cup. It's a far rosier outlook for the national side than back in the 1980s, when the country opted not to participate in qualifying for the 1982 and 1986 World Cups due to the Jamaican FA's vulnerable financial position.
Bolt's preferred place on the soccer field is on the left flank or as a central striker. The departure of Swedish veteran, Zlatan Ibrahimovic from Manchester United does ironically leave a void to fill in attack for Reds chief, Mourinho. Much of Bolt's future in the game depends on the success of his trial in Germany, which could either give him greater self-belief – if this man needs it – to break into the sport or make him realise he doesn't quite have the all-round game to compete. Time will tell.