Melbourne, Australia; February 15, 2023 –  The anticipation for the Maurie Plant Meet – Melbourne is reaching new heights, with newlyweds, American long jump sensation Tara Davis-Woodhall and Paralympic medallist Hunter Woodhall named as the next members of Team USA to confirm their start for the World Athletics Continental Tour Gold Level Meet on February 23.
The talented long jumper, known for her extra flair and bold fashion choices, will make her way down under next week to take on some of the world's best including Australian national record holder and Commonwealth silver medallist Brooke Buschkuehl.
The duo will light up the jump's runway as the two Olympic finalists look to write the next page in their blossoming rivalry.
"This trip is about tons of firsts to for me; this will be the first time I compete in a World Athletics Continental Tour Gold level meet overseas, it will be the first time I compete alongside my husband overseas as we are newlyweds; and it will be my first time in Australia," Davis-Woodhall said.
"There is not a better way to have such iconic firsts than to do it at the Maurie Plant Meet. The only other first I hope to capture is the support of the Australian crowd."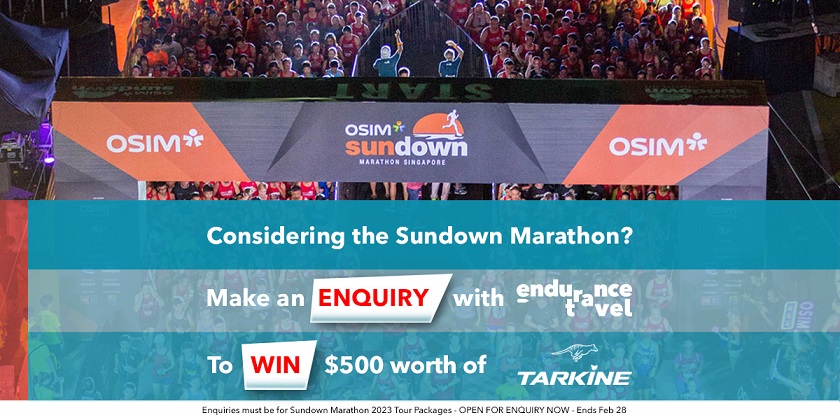 23-year-old Davis-Woodhall, who finished sixth at the Tokyo Olympics, comes to Australia with two wins from two in 2023 but will face a high-flying and hungry Buschkuehl who famously finished 2022 as the world lead, with a 7.13m jump in July that saw her break her own Australian record.
The friendly foes have gone head-to-head just three times; twice at the Tokyo Olympics where Davis-Woodhall finished one place higher with one centimetre on the Australian, and again when the American witnessed Buschkuehl's history-making jump.  Even then, it was Davis-Woodhall that took the win with a wind-assisted leap of 7.24m (+2.8).
"The distances speak for themselves. What she jumped then was enormous, that sort of distance is phenomenal, but it is proof that if you have world-class athletes to jump with, it will push you, and to have Tara here for the Maurie Plant Meet is great," Buschkuehl said.
"I actually forgot that we finished so close in Tokyo. I'm now used to having those centimetres haunt me but having finished as world lead last year, it gives me confidence that I am up there with the best it the world, and it allows me to go into this season confident without putting any extra expectations on myself.
"Tara coming to Australia is huge. She is a crazy personality, every competition with her has been so much fun. It's not just great for Aussie long jump but it will be great for the crowd to be exposed to that."
Three-time Paralympic medallist Hunter Woodhall will compete in the Men's Ambulant 100m. Woodhall will take on Australia's own Paralympic champions James Turner and Evan O'Hanlon, along with the nation's fastest ever Paralympian – Chad Perris.
Born with a fused right ankle and fibula hemimelia in his left leg before having both legs amputated below the knee at 11 months old, Woodhall has put adversity behind him to charge to a 10.85-second personal best in the 100m, 21.33 for 200m and 46.22 for 400m – regularly mixing it with able-bodied competitors.
Fresh off his recent Australian T13 record of 10.65-seconds, Perris looms as the in-form man to light up Melbourne's Lakeside Stadium, while O'Hanlon has a proven record of relishing the big stage and Turner's versatility is not to be discounted.
"It's always an honour to run against world-class athletes, I always love jumping at those opportunities! I am very excited to run against those boys," Turner said.
"It's quite important to remind everyone that we are still out there running. We tend to disappear for four years and then show up every Paralympic year, so it is good to remind everyone that we are out here running fast every year."
Rising star Jaydon Page and Paralympic bronze medallist in the long jump, Nicholas Hum, are another two men knocking on the door of the 11-second barrier, with the race set to be a showcase of Australia's depth in the para sprinting ranks and the full field to be announced soon.
The Maurie Plant Meet, a World Athletics Continental Tour Gold level meet, is a part of the Chemist Warehouse Australian Summer of Athletics and is supported by the Victorian Government and World Athletics.
The Meet has attracted competitors from nations including Japan, United States, Canada, Ethiopia, Uganda, France, Great Britain, Ukraine and Malta, making it a truly international affair.
Tickets can be purchased here.