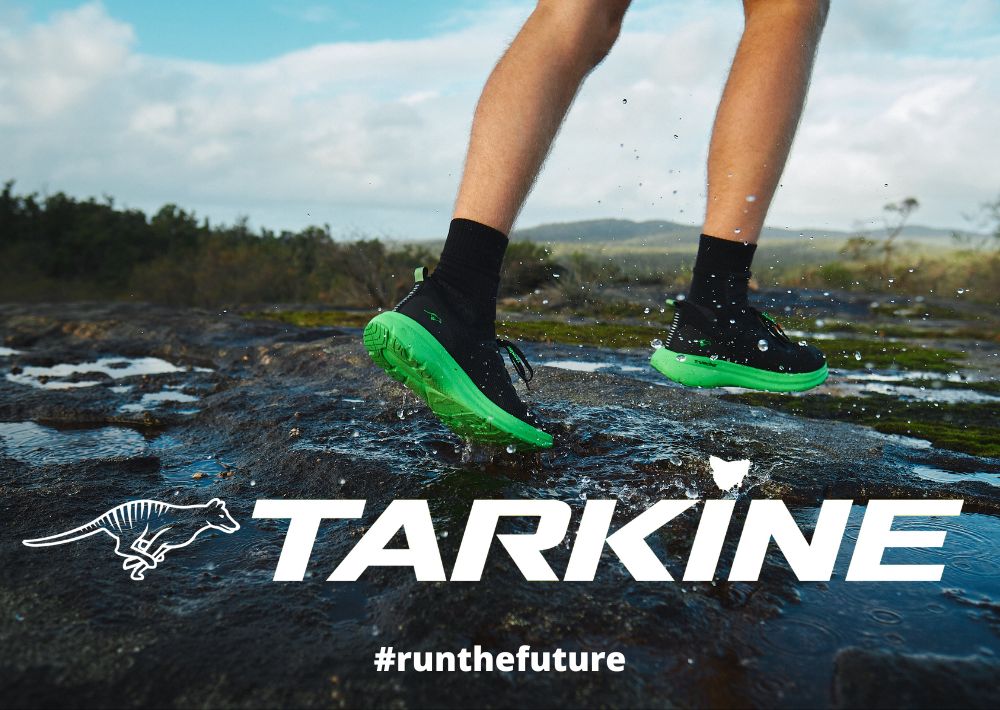 It was a case of trails, tales and triumph for the 200 passionate runners who completed the sold-out Run Larapinta Stage Race over the weekend in the Northern Territory.
Featuring four stages over four days of trail running, the event began with Stage 1 on Friday 12 August and finished yesterday on Monday 15 August 2022.
The event took competitors on the most spectacular sections of the iconic Larapinta Trail in the heart of the West MacDonnell Ranges and to the west of Alice Springs, including fan-favourite location Glen Helen.
Runners could not wipe the grin off their faces during each stage, with tales of triumph heard many a times;
"That was the best run of my life"
"Simply fantastic!"
"I am in awe of theses landscapes we ran through"
Many accomplishments were gained and memories made in the Red Centre as the capacity field encountered a number of breathtaking landmarks such as Standley Chasm, Ormiston Gorge, Simpsons Gap, Redbank Gorge and Mt Sonder with its' incredible views.
Two different course lengths were offered: the Malbunka long course featured stages of 20km – 46km each day and The Namatjira stages of 12km – 31km.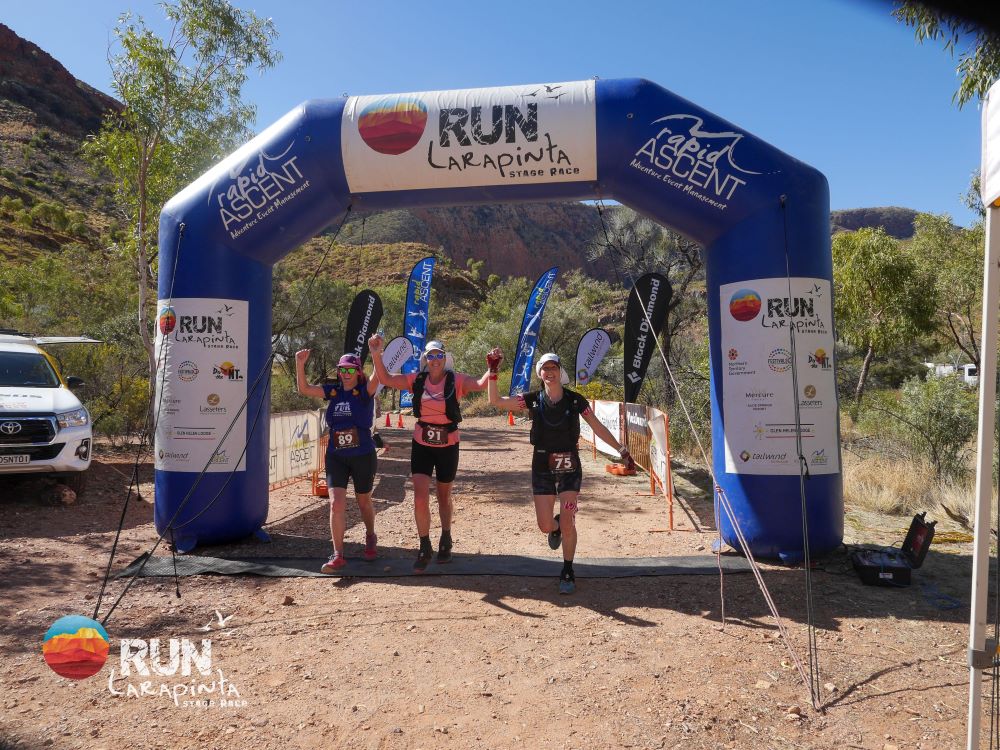 General Manager of Rapid Ascent, Sam Maffett, said it was great to see all competitors push their limits on the course, especially with the camaraderie ever-so-evident on each stage.
"With hot conditions, sweeping views, winding trails, rough and rocky terrain – each and every competitor gave it their all!" said Maffett. "But what was even more of a standout was seeing runners share in the experience together and generating long-lasting bonds and friendships," added Maffett.
Stage 1 was held last Friday as a twilight run on the outskirts of Alice Springs to The Old Telegraph Station. With full moon rising to the East and a glowing red sunset to the West – it was trail running at its awe-inspiring best.
The following day saw runners complete Stage 2, known as the most challenging of the stages from Simpson Gap (Malbunka) and finishing at the incredible Stanley Chasm.
Competitors continued to triumph on Stage 2 over switchback climbs and the rugged terrain through the heart of the Red Centre.
"Despite the challenging stage, all runners would agree that they were overly compensated by the jaw dropping scenery and limitless views from the mountain ridgelines and steep sided valleys along the course." said Maffett.
Day three and four moved to Glen Helen – a natural wonder of Central Australia and a highlight for many who camp-out under the stars in the designated camp village.
"It was great to be back at Glen Helen as it really seems to unify everyone which adds to the unique camaeradie the event projects on to all runners." said Maffett.
After bussing together out to Glen Helen, Stage 3 on Sunday provided a great sense of journey as runners traversed a very linear run through long sections of the Heavitree Range, and into the dazzling finish line at Ormiston Gorge.
"The atmosphere was fantastic, and the land is beautiful – this is a special experience I'll never forget!" said competitor Tom from NSW.
The final day of racing yesterday (Monday 15 August) featured yet another 'take your breath away' moment as runners climbed to the top of Mt Sonder, in awe of their achievements!
Despite bringing out the sweat, tears and smiles, Stage 4 was a huge highlight for competitors with an emotional finish beside Glen Helen's beautiful Finke River, edged by red quartzite cliffs. Runners enjoyed a refreshing dip in the water to cool off; celebrating their achievements with a party-like atmosphere.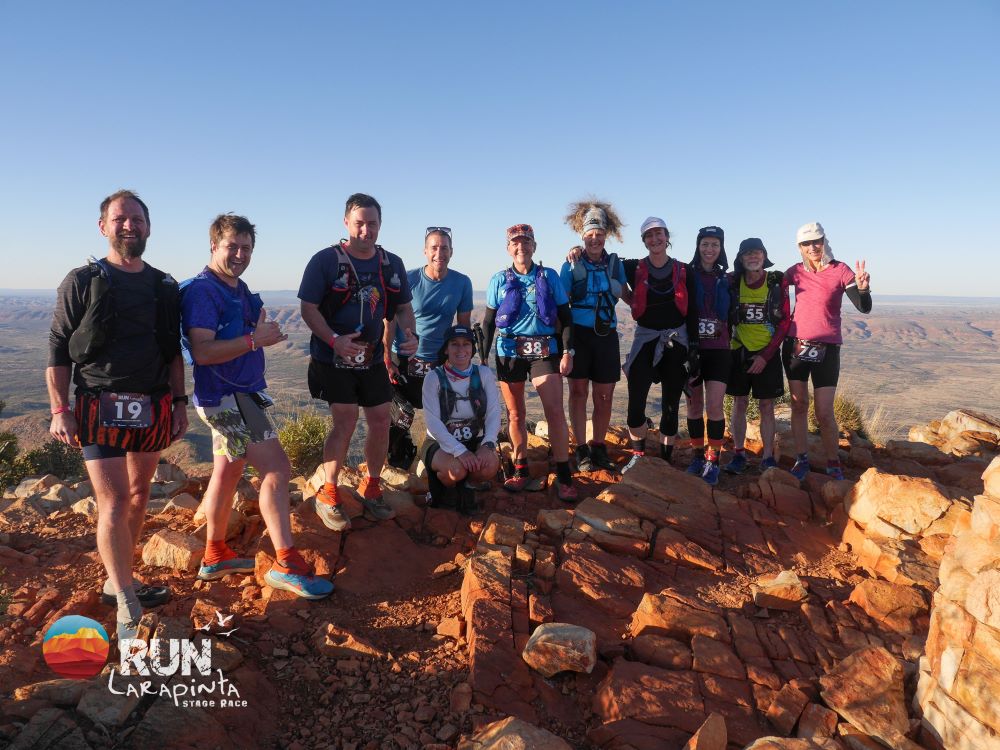 "Seeing competitors shine in their moment of glory infects us all!" said Maffett. "For many, this has been the hardest and most rewarding event of their lives – everyone should be extremely proud of themselves on what they have accomplished over the last four days… we certainly are!" added Maffett.
A presentation ceremony and celebrations capped off the final night at Glen Helen with a highlights reel of images playing in the background as tales were shared and friendships cemented for life.
The Malbunka long course was won in a total four-stages time of 16 hours, 8 minutes and 45 seconds by Tom Scott from Newcastle; with Ariarn Huston from WA clocking a total time of 16:48:57 to be crowned our overall Champions.
The Namatjira short course was won by Victorian runners Richard Schwalb and Gillian Turnbull from in a total four-stages time of 8:30:36 and 10:15:55, respectively.
After a truly amazing event, it is once again ever so evident that Run Larapinta has cemented its' cult status among trail runners across Australia since its' conception seven years ago.
"We've seen first-hand what this race has given each and every participant; from the trail journey itself, to their own personal goals and accomplishment. Thank you to all competitors for sharing in this wonderful event!" said Maffett.
The 2022 August event reached capacity almost instantly when entries opened late last year. Rapid Ascent have a self-imposed field limit of 200 runners with entries to the 2023 Run Larapinta event to open in October 2022.
2023 Event Date: Thursday 24 August to Sunday 27 August, 2023.
RESULTS
Winning Total Times across the four stages are listed.
The Malbunka – Long Course Overall Standings MALE
Tom Scott 16:08:45 (NSW)
Tom Hutton 16:31:18 (NT)
Zachary Haines 16:40:03 (VIC)
The Malbunka – Long Course Overall Standings FEMALE
Ariarn Huston 16:48:57 (WA)
Kate Cush 17:27:02 (NSW)
Debra Lennard 18:40:38 (TAS)
The Namatjira – Short Course Overall Standings MALE
Richard Schwalb 8:30:36 (VIC)
Andrew Johnston 11:05:53 (NSW)
James Marangou 11:05:54 (NT)
The Namatjira – Short Course Overall Standings FEMALE
Gillian Turnbull 10:15:55 (VIC)
Renee DeVoogd 11:51:06 (WA)
Kristie Bower 12:07:52 (WA)
For the full list of Overall Results and Stage Results CLICK HERE