Written by Athletics Australia
Oregon, USA; July 17, 2022 –  Wearing the green and gold at the historic Hayward Field is something Jessica Hull (NSW) is well familiar with.
Not only did the middle distance star compete here long ago as a budding athlete at the 2014 World Junior Championships, the 25-year-old has worn the colours countless times as part of the Oregon Ducks; the track and field team of her alma mater, The University of Oregon.
Tomorrow, on Day 4 of the World Athletics Championships, she'll step onto her home track as one of two Australians in the Women's 1500m final, along with compatriot Georgia Griffith (VIC).
View this post on Instagram
Hayward Field is Hull's home away from home, and while she'll be representing her country, she will also be running for the locals of the university town who supported her, every step of the way since she began her career as a Duck in 2015.
"It's crazy. Even the officials who are guiding us through the mixed zone, I know them all. It feels great and feels very calming," Hull said.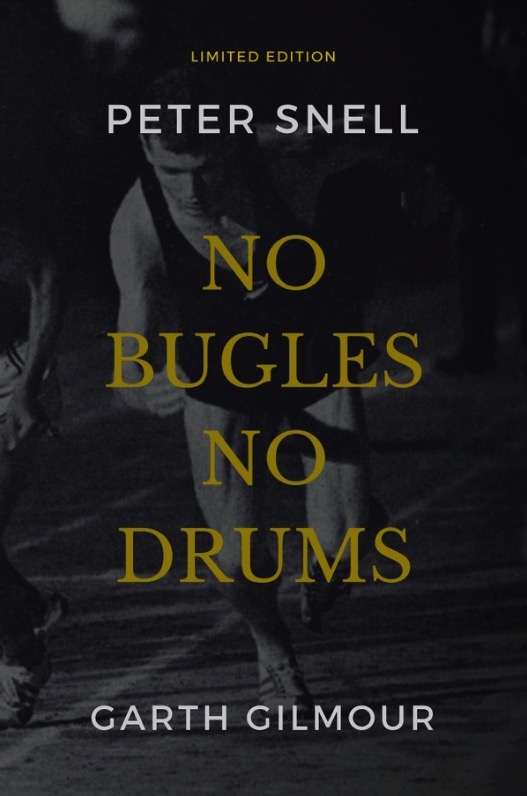 "Just taking note of the people around here who watched me grow from that little freshman to being an NCAA Champion, who is now here competing at the World Championships is incredible."
While the serendipity of it all may weave a warm narrative for Hull, the Wollongong native has made it clear that plenty of work remains before she is satisfied.
"Now I just need to recover as best as I can and give myself a real shot. That's the big difference this year – I have a shot. Previously, I was hanging on and now it's like, 'hey, I can be a player in this game.'"
Tokyo finalist Hull and Australia's third fastest across 1500m, Griffith will be joined on the start-line by a multitude of the world's best ever 1500m athletes including Olympic champion Faith Kipyegon (KEN) and Gudaf Tsegay (ETH) who come to the start line in first position from their semi finals, as well as Tokyo silver medallist Laura Muir.
With an average of 4:02.91 across her last five races including a sub four minute run at the Prefontaine Classic on this very track, Hull goes into this final as Australia's most likely medal hope, while Griffith, who has beat her own personal best twice this year is eager to continue her upward trajectory as she rounds out her world championships campaign.
Griffith eased in her 2022 domestic season, and went on a lightning campaign of six races across three continents, with only one loss. Winning the 1500m at the Brisbane Track Classic, Seiko Grand Prix in Tokyo, and races in Norway and London, her breakthrough race was at the Rabat Diamond League where she chased the leaders in a face race, placing fourth in 4:00.16.
"My goal for this championships was to do everything I can to make the final. I've been trying to stay present and focus on racing, and try not to anticipate it too much but it's really exciting to be here, and the way I have been racing this year has given me a lot of confidence. I just want to be as competitive as possible, and focus on racing and positioning," the Victorian said.
After being on the national team twice nearly a decade ago, Sarah Klein (VIC) makes her return to the world stage as Australia's sole representative in the marathon.  In April this year, Klein ran 2:30.49 at the Newcastle Marathon, becoming the 14th fastest female in Australian history.
"It's been a long time coming wearing the green and gold again. When I found out, I was really emotional," Klein said.
"It's been sinking in and I just feel really proud; proud to represent my country and proud of the work that's gone into getting back to where I am. I hope I can do well on my race day so others can be proud of the performance too.
"Being the only marathon runner here, I want to do the marathon alumni proud and represent the event and country well. My goals are to run a PB – I'm hoping the weather will be conducive to being able to run my fastest time."
After representing Australia at two World Championships plus an Olympic Games, Joel Baden (VIC) will make his debut in a global final when he takes to the field in the Men's High Jump. Baden, seeded 11th in the field of 13, cleared a classy 2.28m to place ninth overall in the qualification rounds but will be looking to better his lifetime best of 2.30m to ensure he is in with a chance for a medal.
Australia will go into the 200m sprint with a two-pronged attack in both the Men's and Women's events, with teenage young guns Aidan Murphy (SA) and Calab Law (QLD) competing at Hayward Field before flying back to South America for the World Athletics Under 20 Championships in Cali, Colombia.
Australian champion and National Under 20 record holder Murphy ran a speedy 20.41 into a strong headwind in Adelaide this year, but faces a battle ahead as he takes on the newly crowed 100m world champion Fred Kerley (USA) and the formidable Yohan Blake (JAM).
Law, a proud Indigenous man from the Wakka Wakka tribe has made significant progression over the last two years to become the fourth fastest Australian under 20 200m sprinter of all time with a personal best time of 20.63.  The Queenslander makes his international debut next to the Olympic champion Andree Grasse (CAN) and Britain reigning world champion Adam Gemili.
Australian sprints-double champion Ella Connolly (QLD) and Australian team debutant Jacinta Beecher (QLD) will compete in the Women's 200m, with Connolly competing in Lane 2 in Heat 5, as she challenges hometown hero Abbey Steiner.
Beecher, who met the qualifying standard for these championships at the Seiko Golden Grand Prix in May (22.70) will patiently wait for Heat 6 and will come up a familiar face as she competes against trans-Tasman rival Georgia Hulls. The two have faced each other twice before, with each taking one win against the other. Beecher will also face Olympian Jenna Prandini (USA), who boasts a personal best of 21.89 and Anthonique Strachan (Bahamas) who has run 22.55 this year.
Australians can tune into the marathon via BeInSport, while the evening session will be broadcast live and free on SBS on Demand.