Chris Sullivan – Runner's Tribe
This years Burnie Ten could be won by a Tasmanian again, last year Stewart McSweyn of King Island broke a 33 year drought for being the first Tasmamian to win the 10km event in 29.59. He is back again to defend his title. Since last year he has had a stellar year running over in Europe in the Dimond league. Where he broke many of the Tasmania track records. And recorded PBs in 1500m through to 10000m (28:05.37 in Oslo). This was after competing in the Commonwealth Games on the Gold Coast in the 5000m (13:58.96) and 10000m (28:58.22). His best Burnie Ten time is 28:44 in 2016 were he finished third.
View this post on Instagram
Another Tasmanian who will challenging McSweyn is Hobart's Dejen Gebreselassie coached by David Davis-Jones who was 4th last year 30:34. At the start of October he also broke the Tasmanian Half Marathon record running 62:39 in Cardiff competing in the Commonwealth Half Marathon Championships were he finished 8th. His first 10km split was 28:58 being a PB.
From the mainlanders coming down for the event is Melbourne's Liam Adams who last week won the Melbourne Marathon in 2:15:13 but will be interesting how he pulls up. Adams is familiar with Gebreselassie after last year running head to head in the City2Sea 15km event where Adams 44:08 won by a second from Gebreselassie with Jack Rayner almost 2mins behind. Last year Adams was 5th, one second behind Gebreselassie in 30:44. Adam's has been a great support of the 10km Tasmanian events and has won all of them before and is looking to add to his 2010 Burnie Ten win.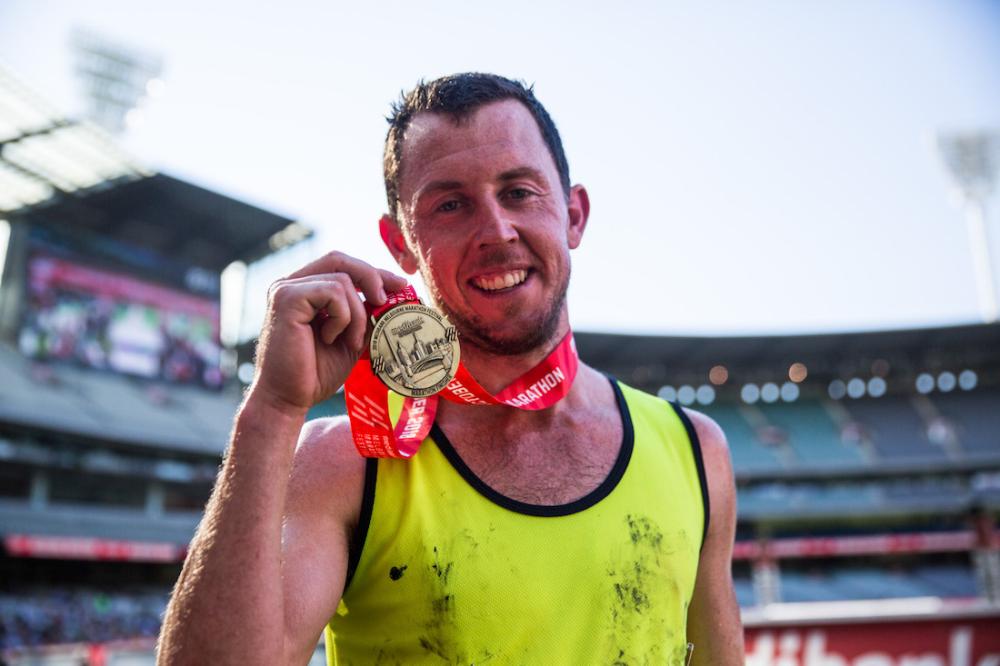 Other Tasmanian's to look out for are James Hansen who was the previously owner of 1500m record that McSweyn broke, Douglas Hamerlok first Tasmanian at Launceston Ten 29:40, Patrick Smith, David Thomas, Dylan Evens and Grant Page depending who is turning up. Also Brian Lyons will be dress up again this year as CJ from Bay Watch after last year running as Forest Gump and as a member of the Jamaican Bobsled team in previous years.
In the women's event is building strong again with Lisa Weightman (Silver in Marathon 2:33:23) and Madeline Hills (5000m 15:46.92) who both competed in year's Commonwealth Games. City2Surf winner Ellie Pashley will also join them after coming second in the Launceston Ten in a time of 32.03 behind training partner Sinead Diver (who is won last but is not returning this year). Also coming off a win in last week Melbourne Marathon 10km event is Melissa Duncan running 34:19.
Meriem Daoui also coached by Davis-Jones is looking at first tasmanian home after taking the title three of the last four events. Kate Pedley taking the title in 2016. Other regulars to the event who were both Tasmanian born athetes and this year holding winter registrations with Tasmanian clubs are Milly Clake and Karinna Fyfe who would challenge Daoui for the title.
2018 Burnie Ten starts at 11:15am Oct 21st on Wilson St in Burnie. It is an out and back course on the highway on the northwest coast of Tasmania. The weather can play a big part if times are quick or not. With the prevailing winds coming from west causing a head wind for back half of the race. Every year there is big crowds lining the first and last kilometers. The forcast looks similar to most years with a low of 7 to max temperature of 17 mostly sunny. Winds southwesterly 15 to 20 km/h becoming light before dawn then becoming northerly 15 to 20 km/h in the late afternoon. With 0% chance of rain. There is also 5km event starting at 11:35am and wheelchair 10km event at 11:00am and assisted wheelchair 5km 11:15am behind the 10km participants.