Super Saturday – Event Previews from All Angles
There will be non stop athletics action this Saturday, as we see major competitions take place in Portland, Oregon (IAAF World Indoor Championships) followed by the Sydney Track Classic and finishing with the Queensland Track Classic. It is everything you could wish for as an athletics fan, watching all of our Australian track and field stars competing on the biggest stage overseas plus pushing for important Olympic qualifiers back in Australia.

It all starts with the IAAF World Championships, which commence with the men's and women's pole vault on Friday (AEST). It then really heats up with six of our Australian stars in action on what like to call 'Super Saturday'. All our athletes will be vying to become World Champions, and also come home with a nice pay cheque of $40,000 if they manage to take home gold.
We commence our previews with the women's pole vault.
Event: Women's Pole Vault
Day/Time: Friday 1.05pm AEST
Athletes: 12 (Straight Final)
Australians on start list: Alana Boyd
This is no easy assignment for the 31 year-old from Queensland. Even though Boyd is in career best form following jumps of 4.71m, 4.77m, 4.60m, 4.65m and 4.71m in 2016, she will up against some vaulters who are also in career best form – and who are all jumping high.
Led by Jennifer Suhr (US) with a WL 5.03m, the start list has no fewer than 6 women who have vaulter higher at least 4.80m this year. This includes new Oceania record holder, Eliza McCartney (NZL), who vaulted 4.80m at her National Championships. Therefore if Boyd could jump close to her outdoor PB of 4.77m you can't ask for much more. The tough thing is that this could only see sneak into the top-6 at the Championships – it simply is one of the strongest events over the 4 days of competition.
Additional Notes: Boyd will be attempting to better the current Australian indoor record, currently held by Kyme Howe at 4.72m (2007).
Event: Women's 60m Hurdles
Day/Time: Saturday 4.45am AEST (Heats)
Athletes: 22 (Heats, Semi Final, Final)
Australians on start list: Michelle Jenneke
It's actually hard to place Jenneke in this event as she hasn't ever run indoors over the 60m hurdles. Five women have gone under 7.90s in 2016, lead by Brianna Rollins (7.76s) – who looks to be back near her very best from of 2013 (the year in which she ran an incredible 12.26 AR). To put things into some perspective Jenneke ran a 7.78s over the 60m earlier this year (without hurdles), but with some additional competition and general improvement  over the past 2 months we think a time just under 8.00s will definitely be on the cards.
Event: Men's 3000m
Day/Time: Saturday 7.05am AEST (Heats)
Athletes: 20 (Heats and Final)
Australians on start list: Brett Robinson and Collis Birmingham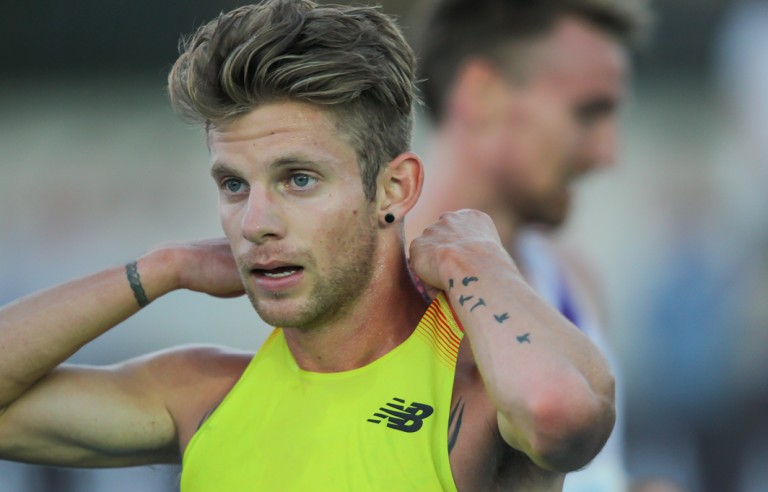 Another difficult event for our two Australians on the start list. No fewer than six athletes on the start list have already run under 7.40.00 in 2016, with Robinson just outside this with his PB of 7.44.29 – set at the recent New Balance Indoor Games. In that race he looked really strong and pushed hard for the win. He will need something similar on Saturday to progress through to the final – where times are thrown out the window,  with Championship racing coming to the fore (coming down to a 'kick and sprint' over the last 200m).
Birmingham is hard to place in a race like this. He has the experience of placing 10th at the 2014 World Indoors over 3000m, but has only raced twice in 2016 – a solid 3.40.16 1500m in Melbourne after earlier in the year running a slightly disappointing 62:00 over the half marathon in Japan. In summary should still put up a great fight in his heat, and is every chance of also progressing through to the final on Monday.
Event: Women's 1500m
Day/Time: Saturday 7.35am AEST (Heats)
Athletes: 22 (Heats and Final)
Australians on start list: Melissa Duncan
Duncan comes into this race as the 7th fastest performer in 2016 (indoors) – off the back of her AR of 4.06.93 at the New Balance Indoor Games. The race looks to be a race of three – between Dawit Seyam (ETH), Sifan Hassan (NED) and Gudaf Tsegay (ETH), who have all run sub 4.02.00 this year, but then it opens up a little with Duncan right in the mix to place in the top-5 or 6.
Don't worry too much about her last race (at the IAAF World Challenge in Melbourne) where she ran 'only' 4.17.75 to place 6th. In that race there was probably only one runner smiling – and that was the winner, Jenny Blundell. Due to the tactical nature of a Championship race we shouldn't be expecting another Australian Record by Duncan, but you would expect that she will  be lining up in the final  on Sunday.
Event: Women's Long Jump
Day/Time: Saturday 12.55pm AEST (Final)
Athletes: 16 (Straight Final)
Australians on start list: Brooke Stratton and Chelsea Jaensch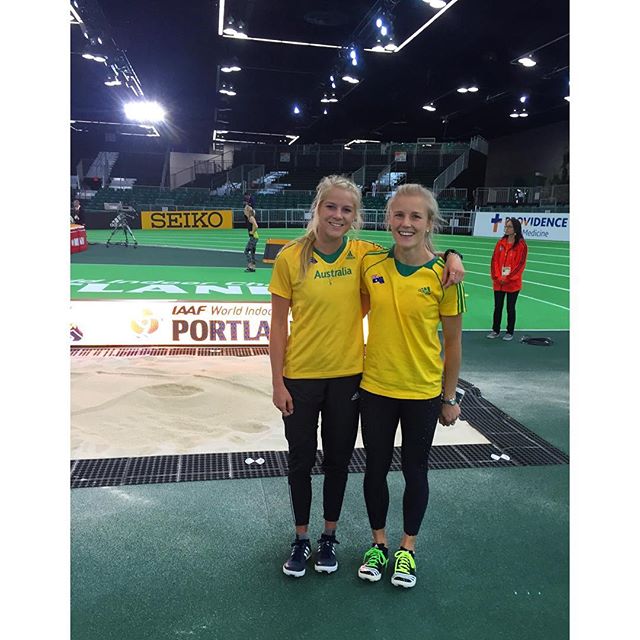 A new format has been introduced for these Championships – where each of the 16 athletes will have 3 attempts. After this the top-8 will have 2 additional attempts, and then after this the top-4 will have one last attempt. Therefore the pressure will be on to be in the top-8 after round 3 – which could easily require something over 6.70m.
So how do our Australian hopefuls rate leading into these Championships? Well the IAAF website (event previews) were quick to add in Stratton as a real chance at a medal after her amazing 7.05m AR outdoors at the Perth Track Classic. Again though it's her consistency in 2016 that has everybody talking – which has included jumps of 7.05m, 6.84m and 6.82mw in Perth last weekend.
So in all honesty Stratton has every chance to walk with medal – what colour could be the biggest question. The quality of opposition can't be dismissed – which includes Shara Proctor (GBR) (7.07m PB) and Brittney Reese (USA) (7.25m PB and 3xWorld Champion and 2012 Olympic Champion) – but you get the feeling that maybe only nerves will stand in the way of something very special in Portland.
Jaensch is also in career best form and would love to walk away with a top-8 finish in her first major Championships. If she can jump close to her PB of 6.70m this is also a realistic chance of happening.
In the men's long jump we will also see whether Fabrice Lapierre can add to his gold medal from the 2010 World Indoor Championships. On Monday morning (7.05am AEST) he takes on a quality field that includes US National Indoor Champion, Marquis Dendy (8.41m in 2016) and Jeff Henderson (USA) a 8.52m jumper at his very best. A medal (maybe even gold) will surely be on the cards for Lapierre – who has a SB of 8.08m entering the competition.
Sydney Track Classic
The Sydney Track Classic kicks off at 5.30pm with the men's high jump and the women's long jump. We take a look at some of the important clashes of the night:
5.45pm (Women's Discus): We get to see the return of Dani Samuels, after a small injury concern with her ankle, plus the all important competition for Taryn Golshewsky – moving ever closer to the Olympic qualifier of 61.00m. Golshewsky has thrown a 58.91m PB in 2016, and has been consistently over 58m, while Samuels has opened her season with a best of 66.41m when winning over in New Zealand back in late February.
6.20pm (Men's Pole Vault): Our juniors of Kurtis Marschall, Angus Armstring and Declan Carruthers are on fire at the moment, and the Australian Junior record of 5.60m must be in serious doubt if conditions are OK in Sydney on Saturday night. Marschall leads the way twice clearing 5.50m in 2016, and had recent attempts at a new AJR of 5.61m at the Perth Track Classic.
7.45pm (Women's 1500m): Excluding Duncan who will be competing at the World Indoor Championships, the start list is literally what you would expect at the National Championships. The most intriguing question is – can Jenny Blundell continue her winning ways and edge closer to the Olympic qualifying time of 4.07.00?
Three athletes in the field all have faster personal bests than Blundell (Zoe Buckman, Angela Petty and Heidi See), but she has already proven that it's hard to be in front of her at the end of a 1500m in 2016. Wins over Duncan at the Hunter Track Classic and then again in Melbourne, has shown everybody that Blundell has taken an important step forward this year. Now all she needs to do is to support her no.1 ranking with a fast time in Sydney accompanied by another victory.
That's easier said than done, with Buckman expected to improve a lot from her first up run in Melbourne – which could also be said about Heidi See. The most interesting part of the equation is that Duncan and Buckman already own Olympic qualifiers, while See, Blundell (plus the likes of Linden Hall and Katelyn Simpson) are all pushing for that third spot on the Australian team for the 1500m. A great race with high expectations for something quite special.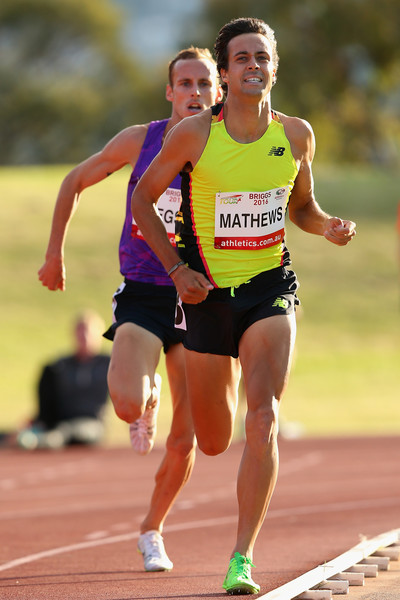 7.55pm (Men's 1500m): There looks set to be two races in one here, with Ryan Gregson taking on Luke Mathews, while in the next section there looks set to be a great tussle between the likes of Jordan Gusman, Sam McEntee, Adam Pyke, Jeff See (USA) and Josh Wright. 
Gregson has been pushed all year by Mathews, and both are closing in on the all important 3.36.20 Olympic qualifier. Gregson was just shy of the mark in Hobart (3.36.74) while Mathews was second to Gregson in Hobart in a PB of 3.37.31. Then in Melbourne Mathews really fired up with a fantastic 1.45.16 PB in the 800m. This speed gives Mathews a slight advantage over Gregson (PB of 1.46.04), but you can never discount the fact that Gregson is also a 7.47.73 3000m athlete. This just adds to the intrigue of the race – 800m speed versus 3000m strength.
The battle for third is just as intriguing as Gusman, McEntee, Pyke (new PB of 3.40.62 in 2016), See and Wright are all hoping for their first sub 3.40.00 of the year. Also watch out for a return to form from 26 year-old Craig Huffer, who is looking at recapturing the form that saw him run a 3.36.35 back in 2010.
The chance of an upset is still on the cards though with such a strong field, making this race a must watch come Saturday.
8.04pm (Women's 200m): One athlete shines brightly in this event – that athlete being the new queen of the track Ella Nelson. Although conditions aren't likely to be perfect for sprinting, Nelson is in such great form that a sub 23 second performance is still clearly on the cards. That would actually be only the third time in her career that she would have broken the 23 second barrier – behind her incredible 22.53s PB at the Canberra TC and a 22.84s win in her heat at the ACT Championships – also in Canberra.
There are no limits for how fast Nelson can run in 2016, and her confidence is clearly on the rise after a super charges start to the year. Hard to see her being pushed in Sydney (with Jess Thornton not on the starting list), so just sit back and watch an athlete who is clearly on the rise.
Other Important Events in Sydney
Women's 100m – Melissa Breen still hunting the all important OQ of 11.32s (SB of 11.38s)
Women's 5000m – if Madeline Hills decides to run the 5000m (and not the 1500m), she could easily go well under 15:30
Men's 800m – difficult race devoid of any really speed, so James Gurr will have to push hard by himself if he is to dip under the OQ of 1.46.00
Men's 3000m steeplechase – real interest as we watch James Nipperess attempt to crack the OQ time of 8.30.00. Last year he ran 8.34.81 in Denmark, so the time is well within reach. Watch out for youngster Stewart McSweyn – the new Tasmanian 5000m record holder (13.41.74) is in career best form and his début over the steeples will be interesting to watch.
Men's Javelin – Hamish Peacock is most definitely going to Rio, we just want him to officially reach the OQ mark of 83.00m. He has already thrown 82.76m and 82.81m in 2016, and last year also threw 83.31m (Hobart) and 82.91m (New York, USA)
Queensland Track Classic
The Brisbane Track Classic is just as crucial for our Olympic hopefuls, with the competition kicking off with the men's 400m hurdles at 8:15pm (AEST) and the men's long jump, also at 8.15pm.
We take a look at some more important clashes, this time taking place at the Queensland Sport and Athletic Centre.
9.16pm (Men's 100m): Even though we won't be seeing the likes of Josh Clarke (AL time of 10.15s) who is recovering from a minor hamstring compliant, we will be seeing another Olympic hopeful in Aaron Stubbs. The 25 year-old is in excellent form in 2016, supported by runs of 10.24s in Brisbane and a PB of 10.23 in Canberra. He also ran a 10.34s at the IAAF World Challenge in Melbourne, but he did pull up at 90m after misjudging where the finish line was. If conditions are good there is no doubt that a sub 10.20s is on the cards – and maybe that 10.16s OQ will also be in the frame.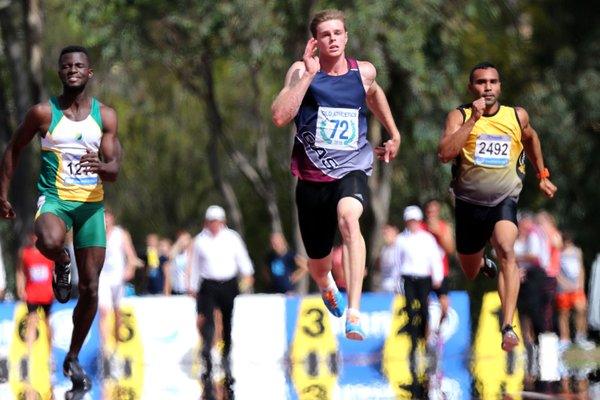 10.39pm (Men's 200m): Alex Hartmann is now expected to win every time he steps onto the track for the 200m, well in Australia at least. He's a 20.45s sprinter now, a world rated athlete who is in the same position as Ella Nelson – ready to show the rest of the world that he's ready to take the next step.
Although his form has dropped off ever so slightly (especially over the shorter sprints), Hartmann continues to produce quality times under less than perfect conditions. A 20.90s win at the Queensland Championships was into a -1.0 headwind, while his 20.76s win at the Perth Track Classic was also into a -1.0 headwind. All things being equal if we can manage to see nice tailwinds in Brisbane in Saturday night a time closer to 20.50s should be well and truly in the mix.
10.55pm (Women's 400m): We end 'Super Saturday' with something special, a head to head clash between Morgan Mitchell and Anneliese Rubie. The career head to head stats have Rubie leading 5-4, although Mitchell has a 2-0 advantage in 2016. We probably haven't seen Rubie at her very best over the one lap event in 2016, so it will be interesting to see whether we see her find another gear in Brisbane and push Mitchell all the way to the line.
Mitchell is clearly one of the form track athletes in Australia, which has included 4 Olympic qualifiers and a new PB of 51.81s. Rubie still has the advantage of owning a superior PB over the one lap of 51.69s, although Mitchell is clearly closing in on this time – with both girls looking at breaking through 51.50s at the National Championships in April.
Other Important Events in Brisbane
Women's 800m – Selma Kajan is progressing nicely in the 800m this year, with her latest 2.02.26 in Perth being her fastest time recorded on Australian soil. Still a way to go to close in on the OQ time of 2.01.50, but in the right race anything is possible.
Men's 400m – although Luke Stevens is a long way off an OQ of 45.40s, he is looking well on track for his first sub 46.00s performance in Brisbane. A recent 46.06s PB at the Victorian Championships has him clearly as the no.1 Australian 400m runner in 2016, and will be hard to beat on Saturday night.
Men's Discus Throw – he would have liked to have a stronger field, but even so Matt Denny should be ready for some big throws in Brisbane. His recent 63.02m PB over in New Zealand (Feb 25) has been followed by another quality 62.85m throw at the Perth Track Classic. The Olympic qualifier is 65.00m, but anything over 64.00m could still see him make it to Rio.