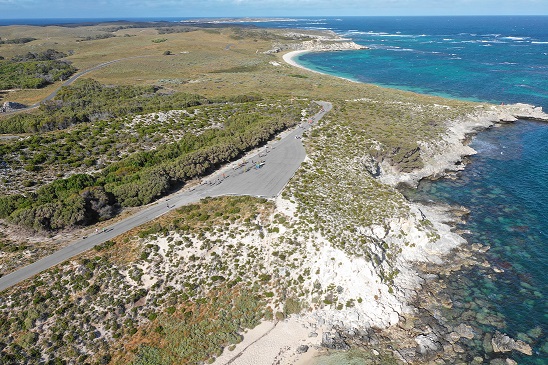 This year marks the 26th running of the Rottnest Marathon as part of the Goodlife Rottnest Running Festival.
As a destination marathon, we have been recognised the world over as a unique place to run an event, from the pristine beaches and endless views, to the ever appealing and photogenic quokka, Rottnest definitely has something on offer to the whole family.
We are proud members of the Association of International Marathons & Distance Races (AIMS) and all races are IAAF / AIMS certified accurate.
On Sunday, 16 June 2019, we will yet again be sending runners on their way to complete either the Marathon, Half Marathon, 10km, 5km and the ever popular Quokka Dash for kids under 4 years. There is something for every competitor with event supporters chipping in the following products for every entrant:
Goodlife Towel
Mizuno Event Tee
Running Warehouse $25.00 voucher
Rocktape Keep Cup
At 6.50am the infamous bagpipes will start to echo throughout Heritage Common, a sight not to be missed.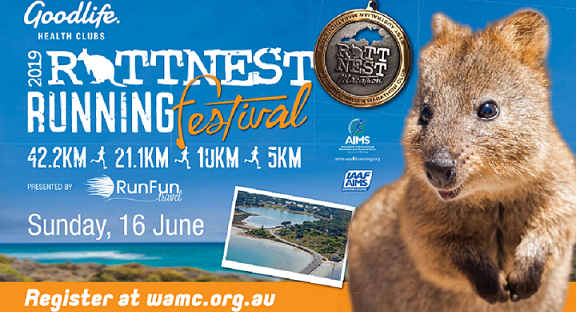 At 7.00am the gun will be fired for the 26th time and marathon runners will depart with all events to follow:
Event Schedule
7.00am RunFun Travel Marathon
7.30am Running Warehouse Half Marathon
10.00am Sealink 5km
10.15am SVN 10km
12.00pm Simmos Quokka Dash
1.00pm Presentations
As a special bonus, SVN have placed cash on the line for any course record that is broken across all events.
'SVN Perth are delighted to be sponsoring such a unique and worthwhile event as part of our initiative to support our local community. The event will no doubt showcase Rottnest Island's unspoilt natural landscape to the world and we are proud to be involved' Joseph Rapanaro, Managing Director
Be sure to enter soon as soon as possible, as numbers are filling fast and will be capped on all events including the Quokka Dash.
For further information, head to https://www.wamc.org.au/major-events/rottnest-marathon-fun-run/ and download the Festival Guide.