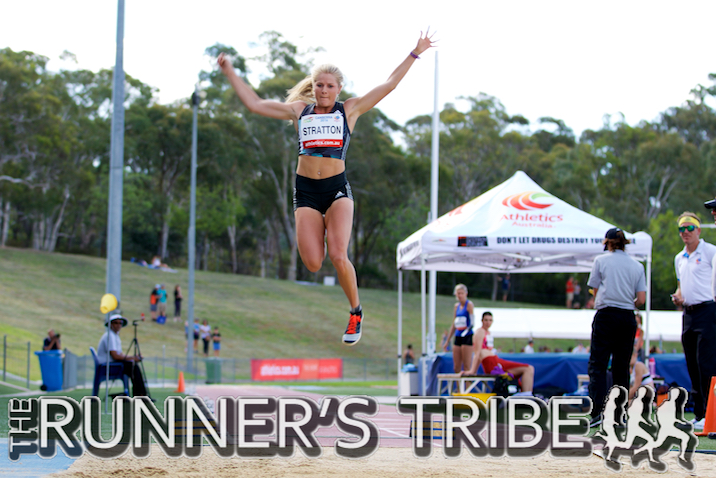 The Canberra Track Classic has delivered arguably the best women's long jump competition this decade, with Brooke Stratton (Vic) soaring to within striking distance of the national record as Chelsea Jaensch (Qld) joined the list of athletes qualified for the Rio 2016 Olympic Games.
Delivering a personal best of 6.79m at the ACT Athletics Championships two weeks ago, Stratton today extended her biggest ever jump to 6.94m (w: 0.0), a mere six centimetres shy of the Australian mark held by Bronwyn Thompson.
Stratton's winning mark cements her in second position on the Australian All-Time List. It would have won bronze at the London 2012 Olympic Games and placed her fifth in the final at the 2015 IAAF World Championships in Beijing.
"I might have to move to Canberra. It has proven to be a great track for jumping so I'll be back here for a few more competitions," Stratton said.
"It's pretty crazy to think how the last two weeks have gone. I am absolutely ecstatic about it, but that's what makes it so special.
Surprising herself after a self-described messy attempt, Jaensch's 6.70m (w: -0.1) leap to qualify for the Olympic Games came in the sixth and final round. The result improves upon her personal best of 6.67m and delivers the likely start of two long jumpers in the women's event at the Olympic Games for the first time since Los Angeles (USA) in 1984.
"I was so surprised. I thought the jump was so ugly. It reiterates that sometimes what you feel and what it is are so different. It shows that you just have to get it done. I was in shock, but it takes the pressure off now," Jaensch said.
The qualifying performance of the 31-year-old Jaensch has been a long time coming.
A heptathlete as a junior, she stopped competing for many years before returning to the runway during the 2011 season. She resigned from her full-time job as a radiographer, moving to Brisbane from Adelaide to work with renowned coach Gary Bourne.
"2002 was my last formal year of athletics and when I came back into the sport I realised that I loved long jump and that's where I thought I could succeed," Jaensch said.
"I moved to Queensland and had a crack to see what I could do, kudos to Gary for taking a chance on an older athlete and getting me to where I want to be. Commonwealth Games was the goal, but I missed the selection, that was so motivating and it made me want to keep going. Here's to Rio and beyond, the Home games in 2018 is possible."
On the track, Ella Nelson (NSW) once again impressed to win the women's 100m and 200m in monster personal best times.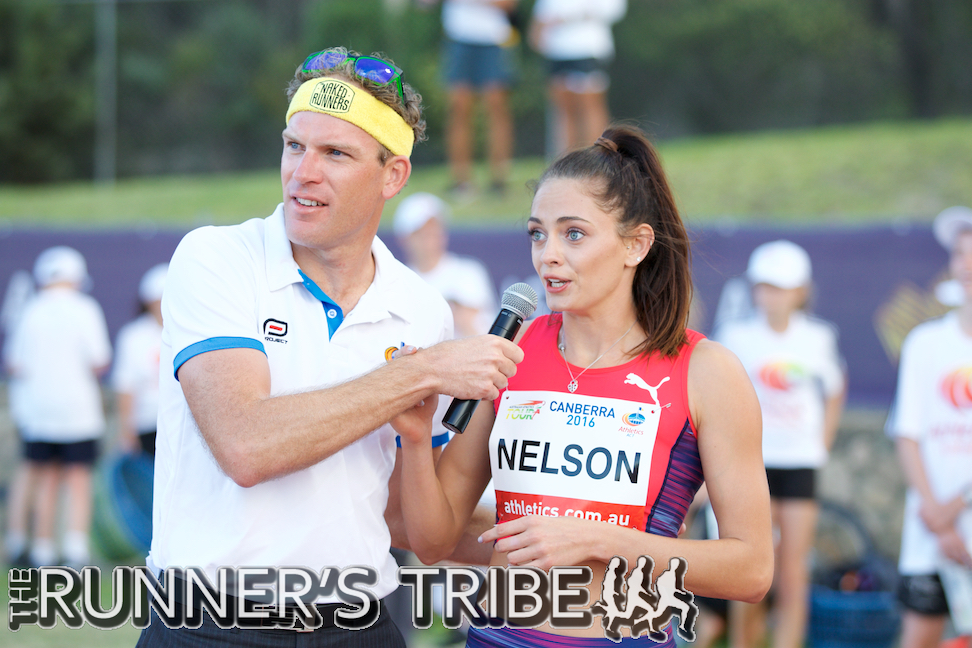 In the shorter sprint, the top-three were split by a mere 0.03 seconds, with Nelson's winning time 11.42 (w: +1.7) a narrow enough margin to see her win from the national record holder Melissa Breen (ACT, 11.43) and Toea Wisil (PNG, 11.45).
She returned to the track for the 200m and was unrivalled. Stopping the clock at 22.53 (w: -0.2), the performance lowers her personal best from the 22.84 she ran at the ACT Athletics Championships two weeks ago and adds a second Rio 2016 standard to her Australian athletics season resume.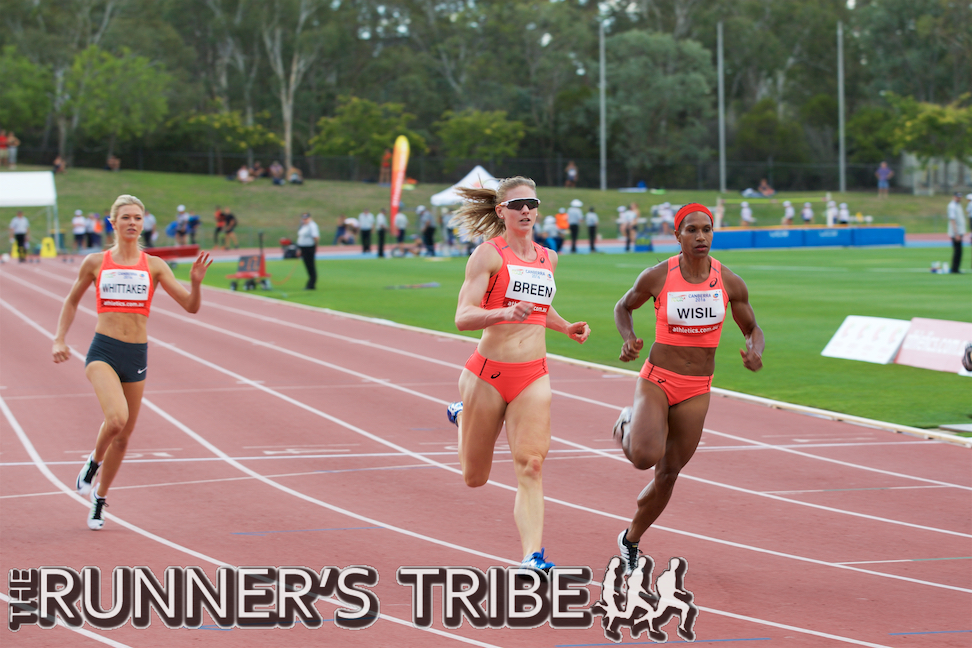 Impressively, the time is the fastest since Melinda Gainsford-Taylor in 2000.
"I was so nervous out there. I felt a bit ill after how well I went in the 100m, a bit shocked, and I am still feeling like that now," Nelson said.
"The confidence I have now is amazing. The time from the other week made me so excited and it made me wonder what I could do. We had a plan to get through the 100m into 200m double, and the aim was 22.72 when I got back out there, so we are pretty happy to know that I ran 22.53 today."
Not to be outdone, Youth Olympic Games 400m champion Jessica Thornton (NSW) crossed the line for second in 23.26. Lowering her personal best by 0.24 seconds, the 17-year-old's result is a mere 0.06 seconds away from the Rio 2016 qualifier.
Aaron Stubbs (Qld) also edged closer to the men's 100m qualifier for the Rio 2016 Olympic Games when he crossed in 10.23 (w: +0.8) to improve his personal best.
In other results:
–          Michelle Jenneke (NSW) ran 13.07 (w: +1.7) to reign supreme in the women's 100m hurdles.Brianna Beahan (WA) placed second in a personal best time of 13.17, with Abbie Taddeo (NSW, 13.30) third.
–          Stopping the clock in a season best 56.39, Lauren Wells (ACT) won the women's 400m hurdles from Sara Klein (NSW, 59.27) and Lyndsay Pekin (WA, 58.46). The men's race was won by Michael Cochrane (NZL) in a time of 49.58.
–          Eleanor Patterson (Vic) cleared a season best 1.91m to win the women's high jump, as JoelBaden (Vic) cleared 2.22m to win the men's event from Brandon Starc (NSW, second, 2.16m)
–          A sixth round 59.02m throw by Kelsey-Lee Roberts (ACT) saw the Commonwealth Games bronze medallist win the women's javelin. Hamish Peacock (Tas) threw 80.74m in round three to win the men's event from Stuart Farquhar (NZL, 78.33m).
The #SUMMERofATHS continues in Adelaide (SA) today, with live results and entry lists available byclicking here. A review of this event will be sent shortly.
To view and download results from the Canberra Track Classic, please click here.