Back in 2018 we named the first ever Runners Tribe "All-Australian Track and Field team"
This year, before the 2019 Australian Athletics Championships, we reveal the qualifying marks needed to be selected as part of this honour roll.
Any and all athletes who achieve this select mark at an Athletics Australia or State Member association competition from Oct 1st, 2018 to the final day of the championships, April 7th, 2019, will be included in the team.
If no athlete in an event hits the mark, then the national champion in that event is selected (in the case of u18 and u16 team, the u17 and u15 national champions will also be added to the list).
 This is not a team that travels anywhere, but an opportunity for Runner's Tribe to recognise the outstanding performances achieved throughout the season.
 Good luck athletes!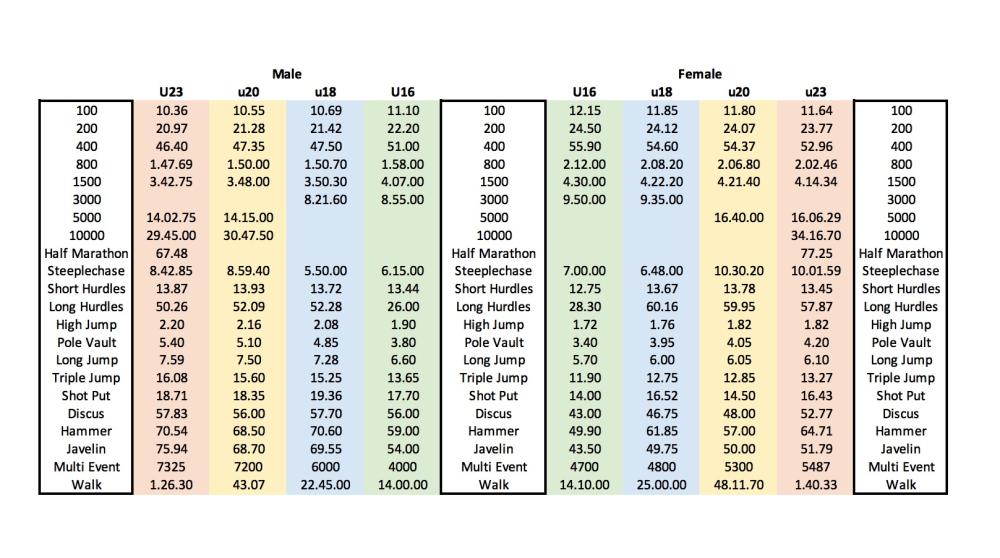 Main cover photo: 20KM Race Walking Championships
ADELAIDE, AUSTRALIA – FEBRUARY 10: Katie Howard of Queensland and Jemima Montag of Victoria in front of Katya Martin of Columbia during the 20KM Race Walking Championships at War Memorial Drive on February 10, 2019 in Adelaide, Australia. (Photo by Mark Brake/Getty Images)