By Lachlan Moorhouse, Athletics Australia. Re-published with permission. 
The Chemist Warehouse Summer Series is set to roll on in Sydney after a successful start in Adelaide, with many of Australia's top athletes descending upon Sydney Olympic Park just two weeks out from the Australian Track and Field Championships.
Read our preview below.
Women's 100m:
21-year-old Ella Connolly (Mark Ladbrook) has been the sprinter to beat this season with a series of runs in the 11.2 range over 100m, but it seems inevitable that Olympic 200m-runner Riley Day (Paul Pearce) will only close the gap as she begins to hit her straps.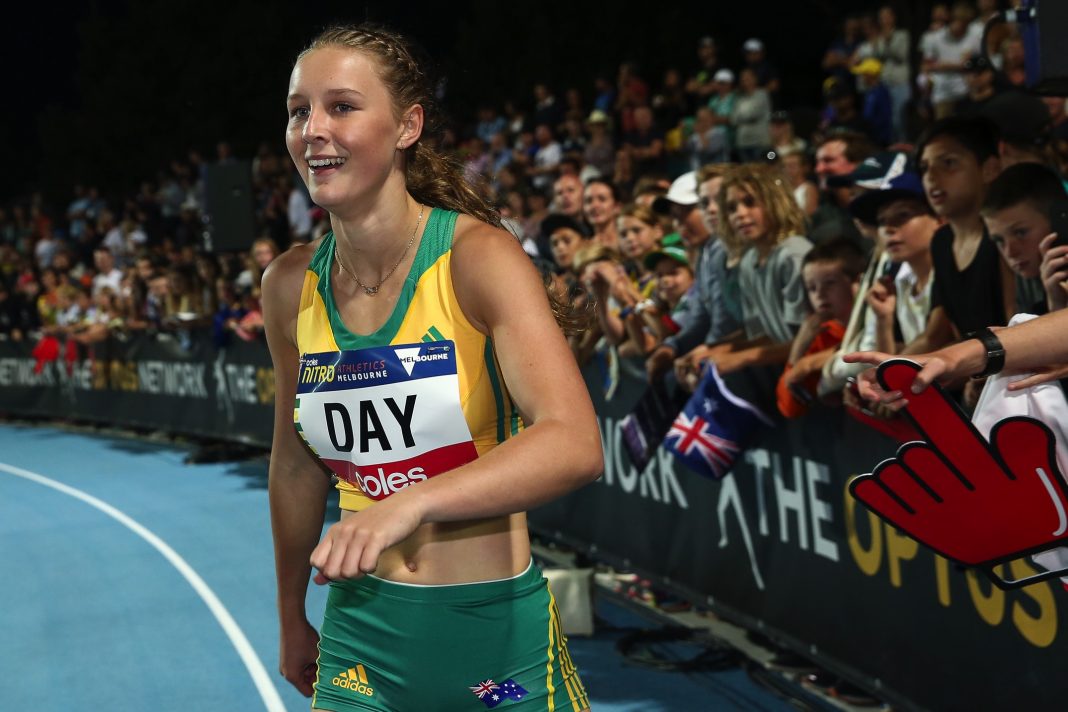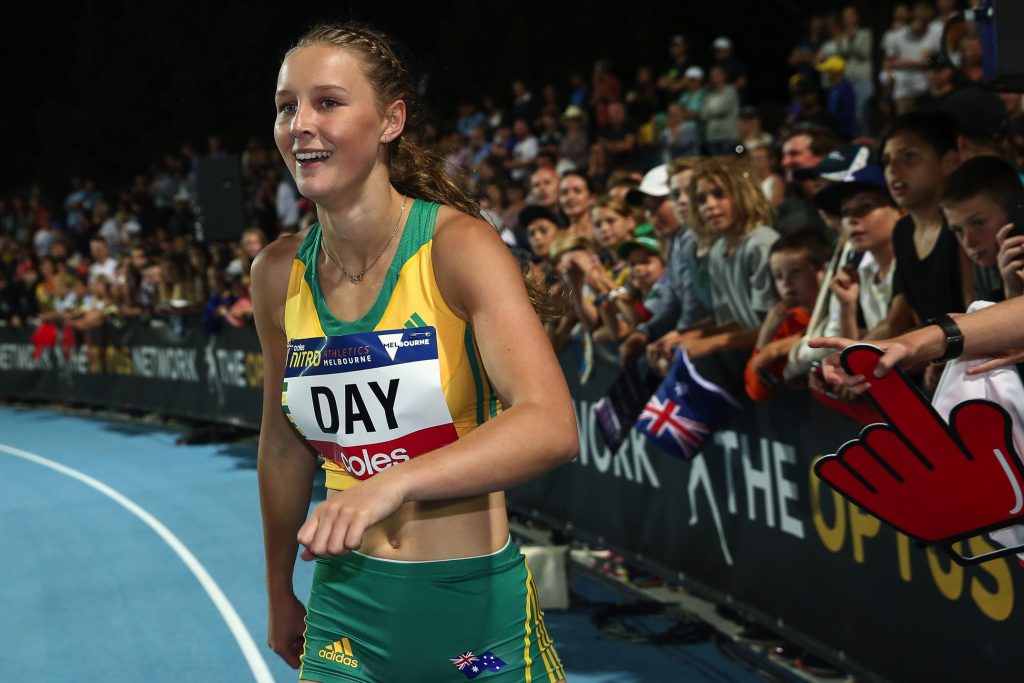 Day has runs of 11.40 and 22.96 over 100m and 200m respectively this season despite being lightly raced, along with fellow Queenslander Bree Masters (Ryan Hoffman) who snagged an early season personal best of 11.36 in January.
Young 200m duo Kristie Edwards (David Reid) and Monique Quirk (Mark Ladbrook) add serious depth to the slick field, whilst Jacinta Beecher (Gary Bourne) is set to make her season debut.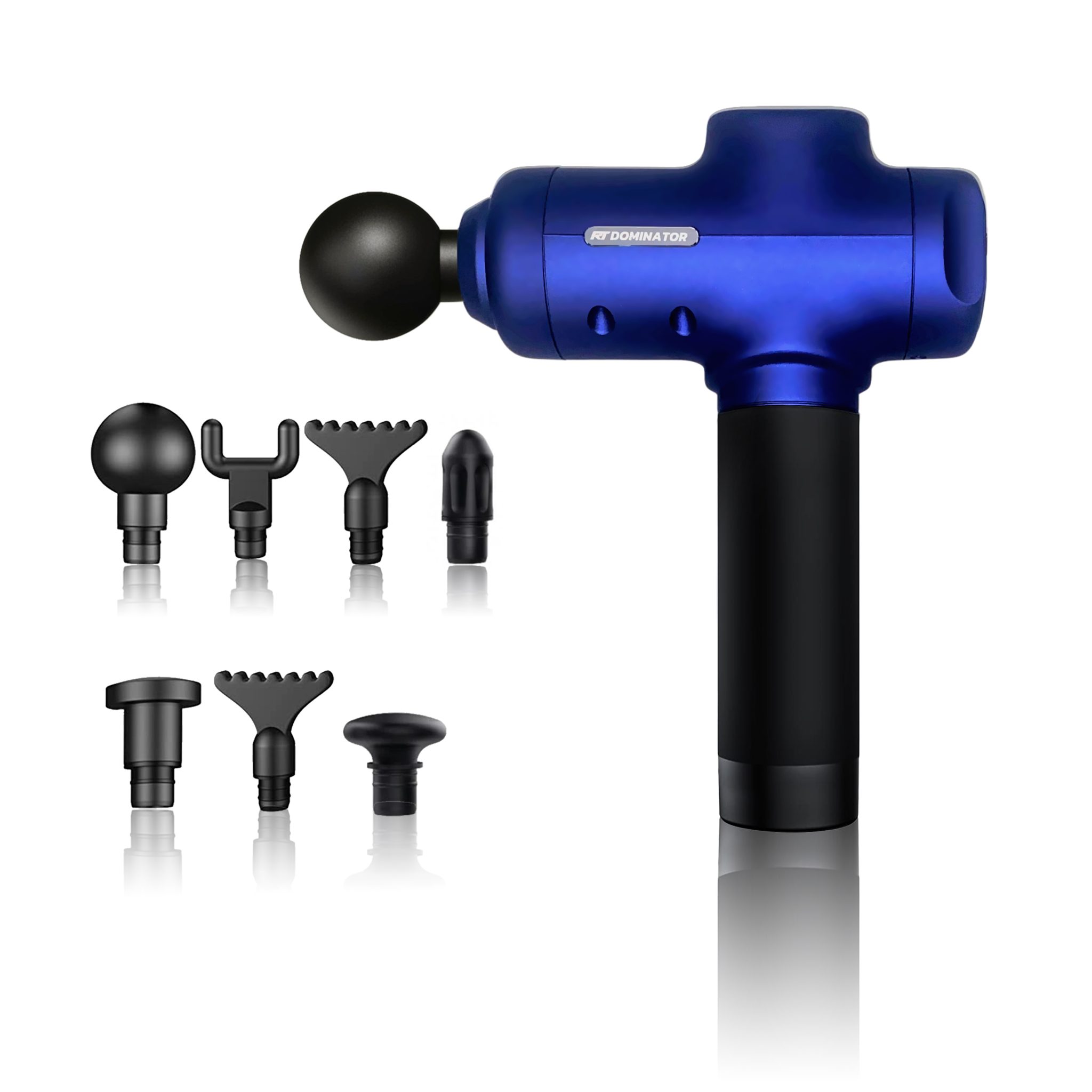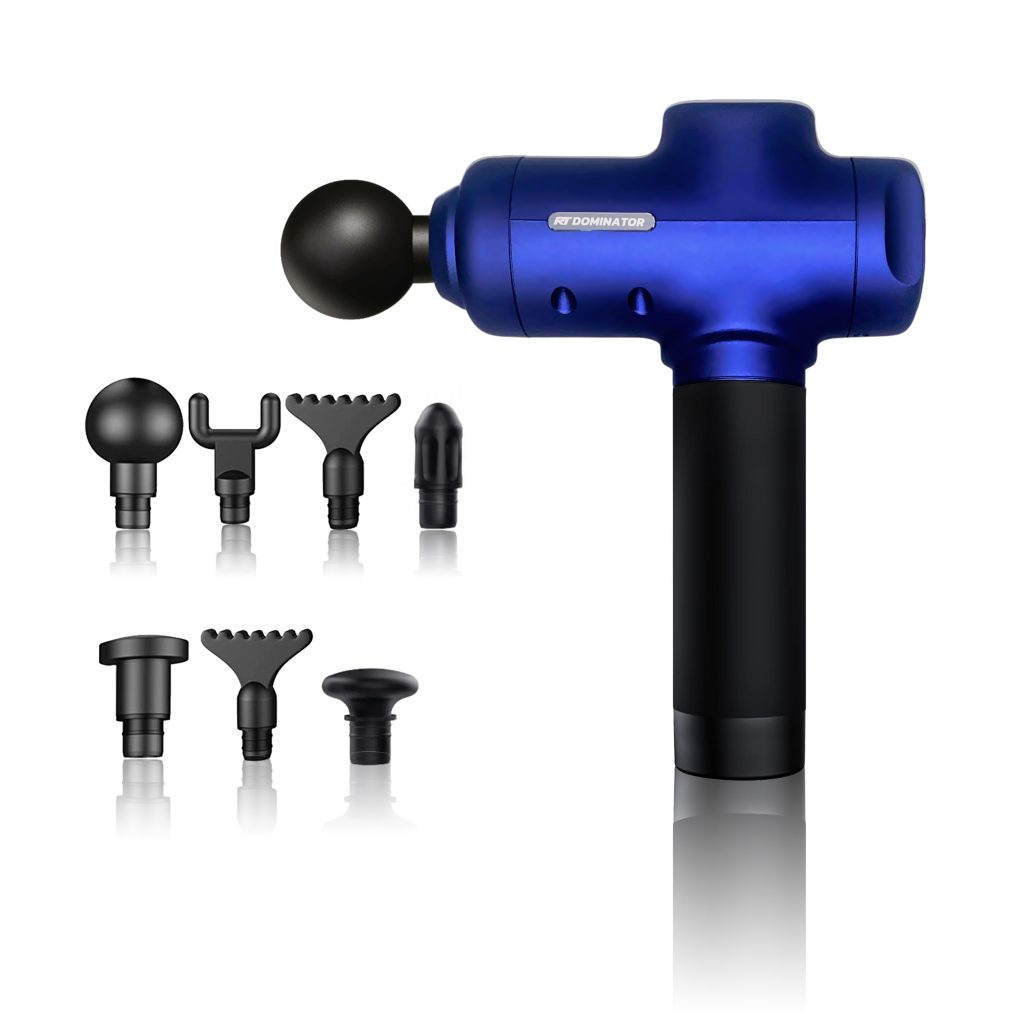 Men's 100m:
A fleet of fast-footed Australians will all be looking to chase down Eddie Osei-Nketia (New Zealand).
The six Australians in the field can only be separated by 0.09 of a second to date in 2022, with Jack Hale (Adam Larcom) leading the charge in a time of 10.26. Josh Azzopardi (Rob Marks) enters fresh off the back of a 10.30 run at the Queensland State Championships, with Jake Doran's (Paul di Bella) 10.31 is next in line.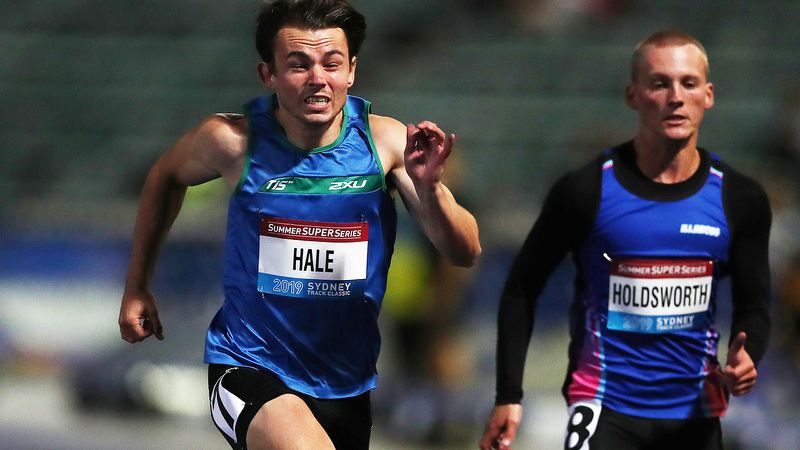 Only wind readings separate the performance of Jacob Despard (Rolf Ohman) and Will Roberts (Fred Martin) who have both run 10.33, whilst Christopher Ius (Andrew Murphy) rounds out the Aussies with a respectable 10.35.
10.39-man Ismail Kamara (Sierra Leone) rounds out the competitive field.
Women's 400m:
Ella Connolly (Mark Ladbrook) has returned to the Australian athletics scene in emphatic fashion in 2022, progressing in leaps and bounds towards fulfilling the potential she demonstrated as a junior – and this may be the next step.
Setting personal bests of 11.25 (100m), 22.95 (200m) and 52.28 (400m) already this season, Connolly steps up to her pet event where she will race as the favourite among Olympians Ellie Beer (Brett Robinson), Angie Blackburn (Adrian Faccioni) and Jessica Thornton (Brett Robinson).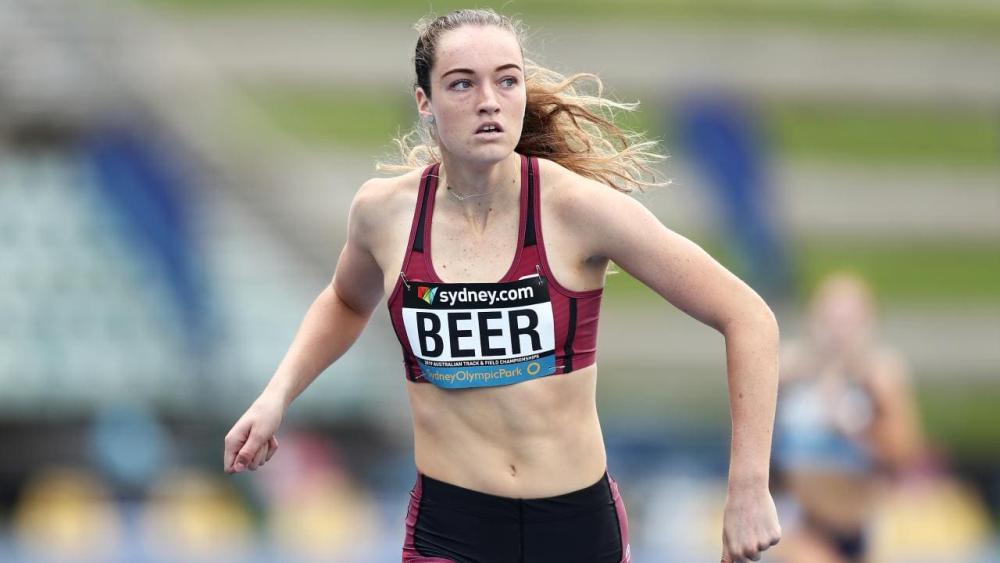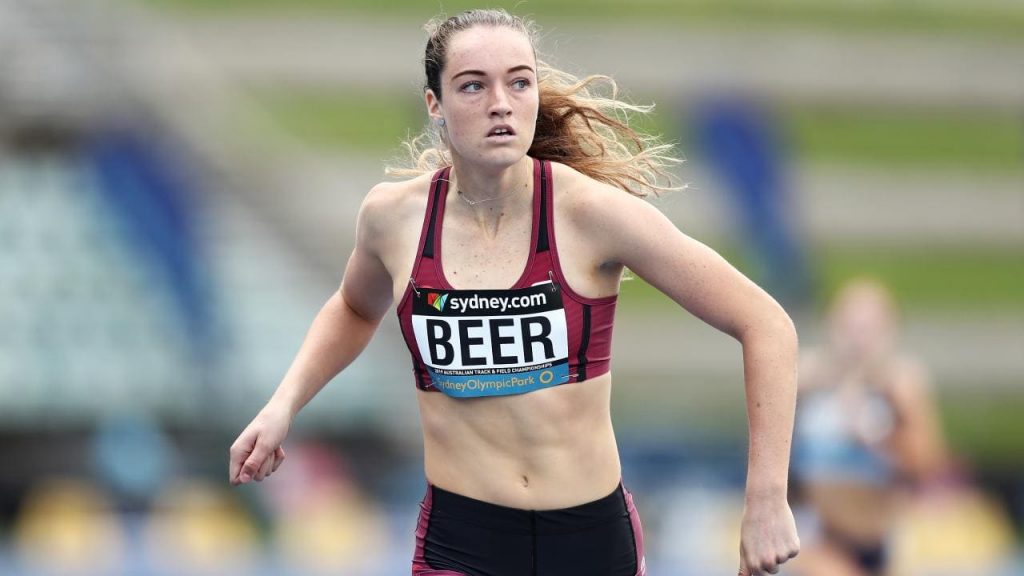 Beer and Thronton have clocked times of 53.50 and 53.80 respectively this year, whilst rising New South Wales junior Jasmin Guthrie (Angus McEntyre) has a best of 53.85 to her name and will relish the opportunity to race in the senior ranks.
Fellow New South Wales junior Paige Campbell (Greg Smith) also has a World Athletics Under 20 Championships tucked safely away, with her best of 54.00 from December marking her as one to watch in this event.
Men's 400m:
Olympian Alex Beck (Mark Ladbrook) registered a career-best 45.54 in Tokyo when narrowly missing the semi-finals, a result that leaves him poised to lift proceedings to another level in 2022.
Beck has clocked times of 45.95 and 46.78 to date this season but he is unlikely to have it all his own way with Ian Halpin (Mike Hurst) leading the charge of competitors having run a personal best of 46.21 in February.
Conor Fry (Steve Fabris) has forged a strong craft over the sticks but holds a best of 46.93 in their absence, whilst 22-year-old Tyler Gunn (Mick Zisti) owns a season's best of 47.02.
Women's 800m:
A stacked women's 800m stakes a strong claim for the most competitive race of the night.
Bendere Oboya (Justin Rinaldi) and Tess Kirsopp-Cole put the photo-finish to good use at the Adelaide Invitational, with Oboya prevailing in a time of 2:02.88 to Kirsopp-Cole's 2:02.89 – but the messy race saw multiple athletes hindered just after the bell.
Georgia Griffith (Collis Birmingham) was forced to a standstill in lane four before gathering momentum to loom as a threat at the top of the home straight, whilst Ellie Sanford (Terri Cater) resorted to the infield to keep her feet.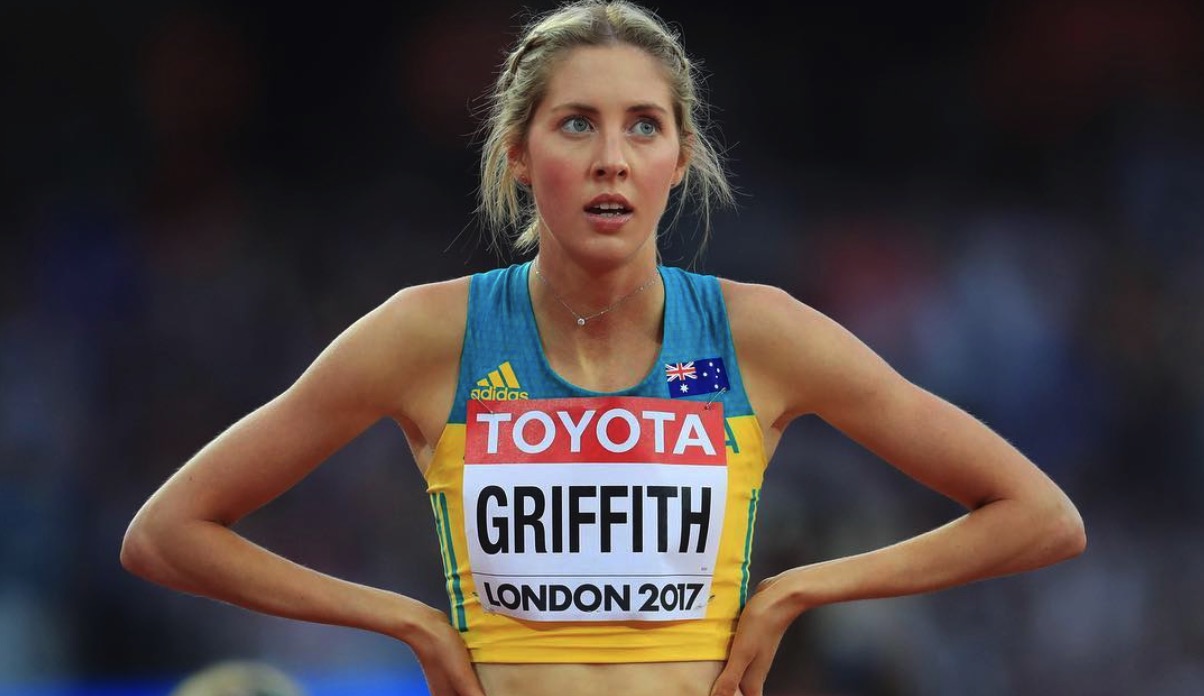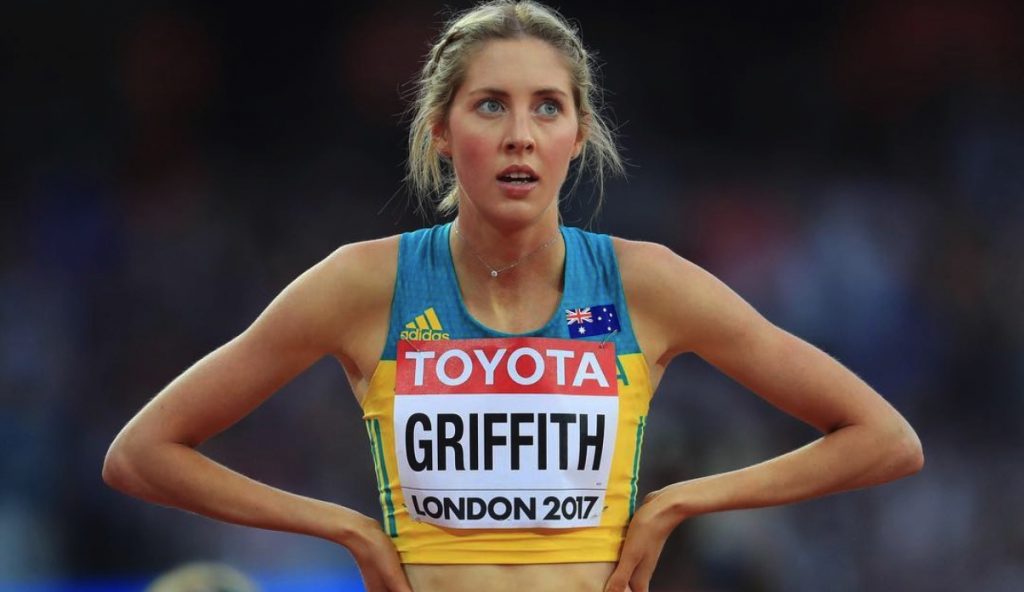 The luckless Griffith will likely be the big improver in Sydney with a clear run granting her an opportunity to show her true form, whilst junior Claudia Hollingsworth (Craig Mottram) is progressing nicely through the ranks and holds a personal best of 2:01.60. The 16-year-old possesses an innate ability to rise to the occasion, and a win here would not be deemed an upset.
Sarah Billings (Nic Bideau) will only be better for her 2:04.19 run in Adelaide, relishing the opportunity to run injury-free after a troublesome few years.
Men's 800m:
It was all about the Peter Bol (Justin Rinaldi) party in Adelaide, but this time he is bringing a friend.
Bol put on a dazzling display in Tokyo with two national records in the rounds before finishing in fourth place of the Olympic final, and now the man whose record he broke is back – training partner Joseph Deng (Justin Rinaldi) is making his long-awaited return to the national stage.
It's hard to look past Bol on the domestic scene where he has often proved a class above fields worthy of national finals, but with Deng back on track and young talents like Charlie Jeffreson (Penny Gillies) and Jack Lunn (Steve Fabris) on the rise – the gap can only closing on one of the world's best 800m men.
At 17-years-old, Jeffreson's 1:47.60 at the Adelaide Invitational saw him lock away a World Athletics Under 20 qualifier – forced to settle for third place behind the 20-year-old Lunn who clocked 1:47.43.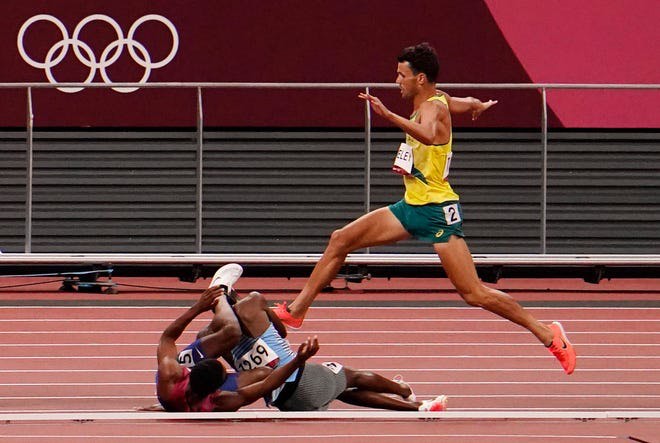 Four-time Olympian Jeff Riseley (Justin Rinaldi) may be 35-years-old but he has proven time and time again that he must not be dismissed, whilst Brad Mathas (New Zealand) was the only man to beat Bol over 800m in Australia throughout 2021.
Women's 100m Hurdles:
The fact that Liz Clay (Sharon Hannan) finished in the top-10 at the Tokyo Olympics and yet is still no certainty to win this encounter is a testament to women's hurdling in Australia.
A deserved favourite, Clay's season's best of 12.97 came last week after stumbling both out of the blocks and once mid-race – eager to clean up any imperfections ahead of next weekend's World Indoor Championships in Belgrade where she will contest the 60m hurdles.
Main threats come in the form of Celeste Mucci (Darren Clark) and Abbie Taddeo (Penny Gillies), with Mucci having shattered the elusive 13-second barrier this season with a run of 12.99, and Taddeo just a step away in 13.02.
Olympian Michelle Jenneke (Gary Bourne) and the world-junior-qualified Delta Amidzovski are also likely to feature prominently in what is set to be an intriguing battle over the barriers.
Men's 110m Hurdles:
A mix of senior and junior talent will be on display in the 110m hurdles, with Olympian Nick Hough (Anthony Benn) taking on young guns Mitch Lightfoot (Andy Burton) and Tayleb Willis (Peter Bennifer).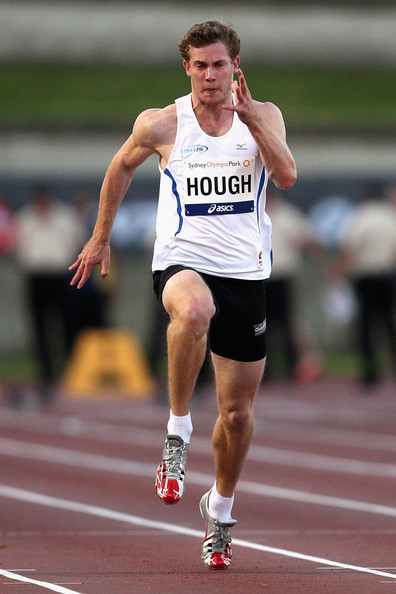 Whilst there will be a difference in hurdle height, the race on the clock should make for enticing viewing with the two juniors who appear destined for the World Athletics Under 20 Championships in Colombia set to serve it up to the nation's premier hurdler.
Sam Hurwood (Rajeev Balakrishnan) looks ready to make a successful transition to the senior ranks after taking scalps at last weekend's Queensland State Championships, beating home a slick field that included Hough in a time of 13.96.
Jacob McCorry (Sally Pearson) and decathlete Cedric Dubler (Paul Pearce) are also names of note in the quality encounter.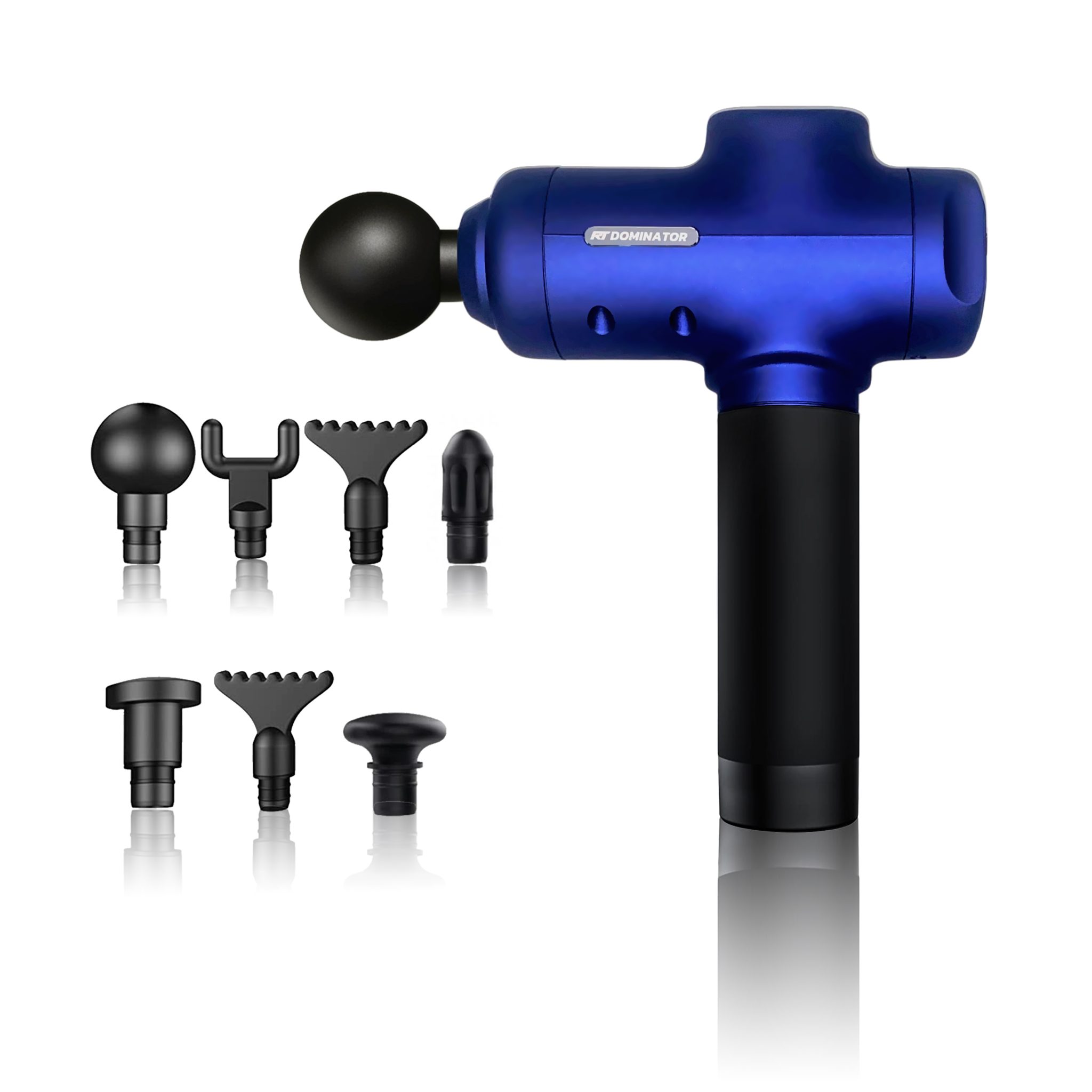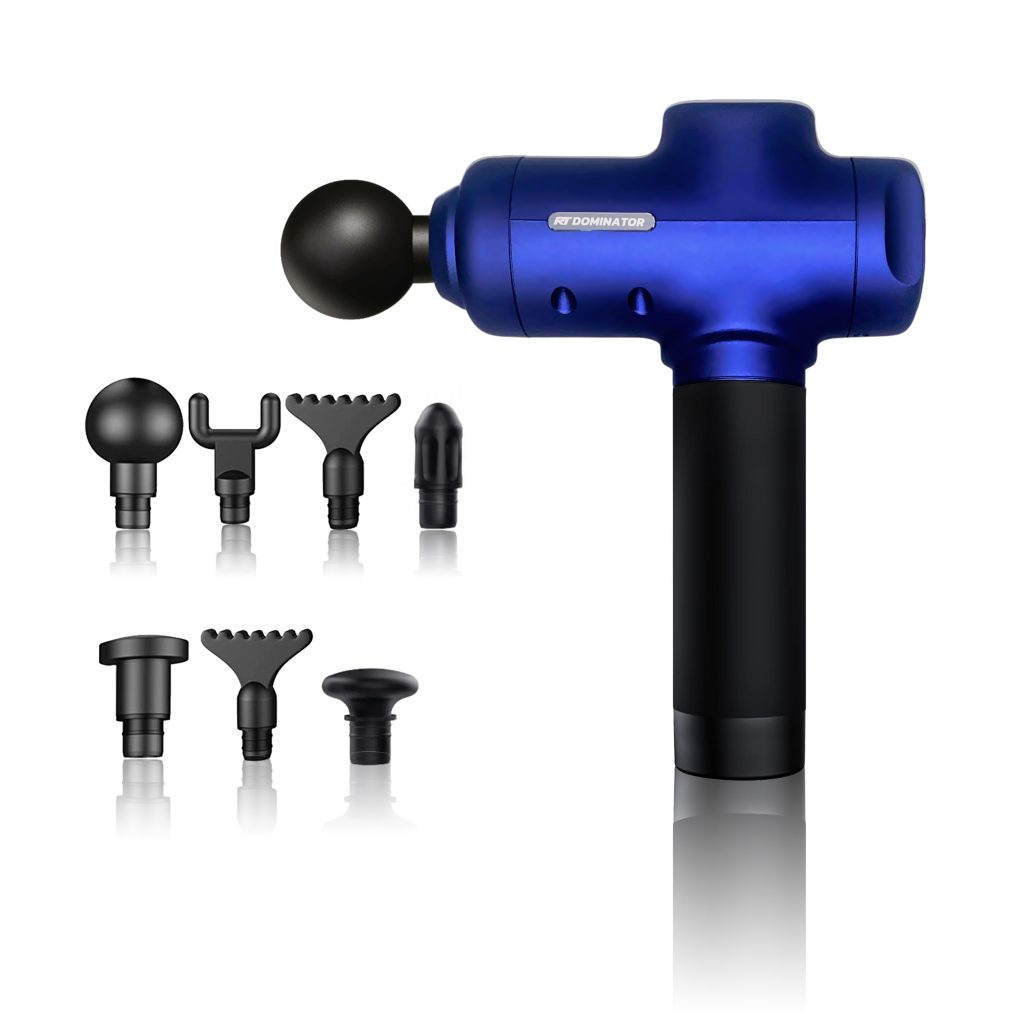 Women's 400m Hurdles:
Whilst there may be no Sarah Carli in the women's 400m hurdles, the trio of Isabella Guthrie (Angus McEntyre), Sara Klein (Lindsay Watson) and Genevieve Cowie (Lindsay Watson) are set to put on a show.
Guthrie has been collecting world junior qualifiers in 2022, having run four qualifying times in the 400m hurdles and one in the 400m flat. The 18-year-old holds a best of 58.42 in her pet event and has been a model of consistency, with this her first open national opportunity.
Klein and Cowie have times of 58.55 and 58.61 to their names respectively this season, meaning less than two tenths of a second separate the top three seeds – setting up an enthralling battle in what is a brutal event.
Men's Discus:
Olympic discus thrower and social media sensation Matt Denny (Ben Thomson) is set to open his 2022 campaign in Sydney this Saturday, returning to competition for the first time since the Games last July.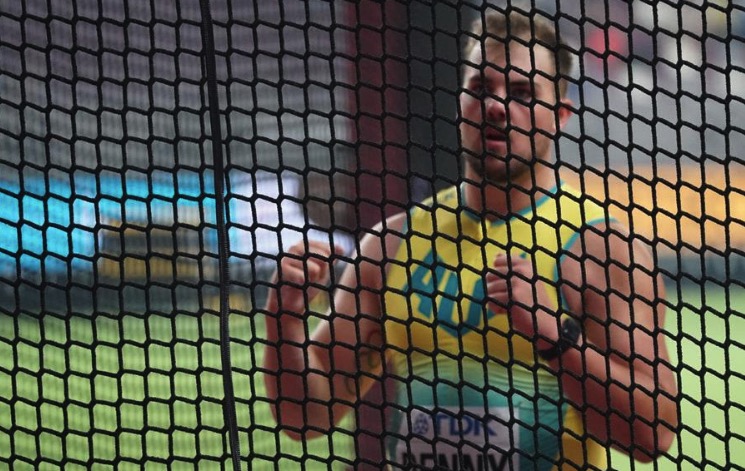 Denny had a bittersweet experience in Tokyo when throwing a significant personal best of 67.02m to finish in fourth place, missing out on an Olympic medal by just 5cm – a result that will fuel the man-mountain in training for the upcoming major championships.
Darcy Miller (Steve Larsson) will challenge Denny in distance whilst throwing a lighter implement, with the junior thrower entering in scorching form after launching the discus 58.66m in Adelaide last weekend – a personal best that qualifies him for this year's World Athletics Under 20 Championships.
Men's High Jump:
Joel Baden (Sandro Bisetto) headlines the action in the men's high jump having cleared 2.27m to win the Victorian State Championships, defeating 21-year-old talent Yual Reath (Paul Cleary) who made his way up and over 2.21m.
Queenslander Oscar Miers (Nik Bojic) is yet to near his 2.25m personal best this season, but the 20-year-old Queenslander has shown his versatility across a range of events with a range of results including 7.84m in the long jump, 10.60 seconds in the 100m and 21.44 over 200m.
Having competed at the Rio Olympics, Baden sets the benchmark for this event as the man to beat – but look out for the excitement machine that is Reath who will be eager to even the ledger.
Men's Triple Jump:
The triple jump band is back together as the tightly contested group return in Sydney, lead by Julian Konle (Gary Bourne) who proved superior in Adelaide with a distance of 16.22m.
On that occasion, Ayo Ore (Alwyn Jones) finished in second place with 15.98m and Shemaiah James (Stacey Taurima) took home bronze when leaping 15.86m – with the athletes igniting the crowd on the runway.
One to watch will be 18-year-old Victorian Aiden Hinson (Chloe Stevens) who has already cleared a World Athletics Under 20 qualifier in the long jump (7.61m) – with another qualifier in the triple jump more than likely in Sydney this weekend.
Purchase your tickets now by clicking here.
By Lachlan Moorhouse, Athletics Australia