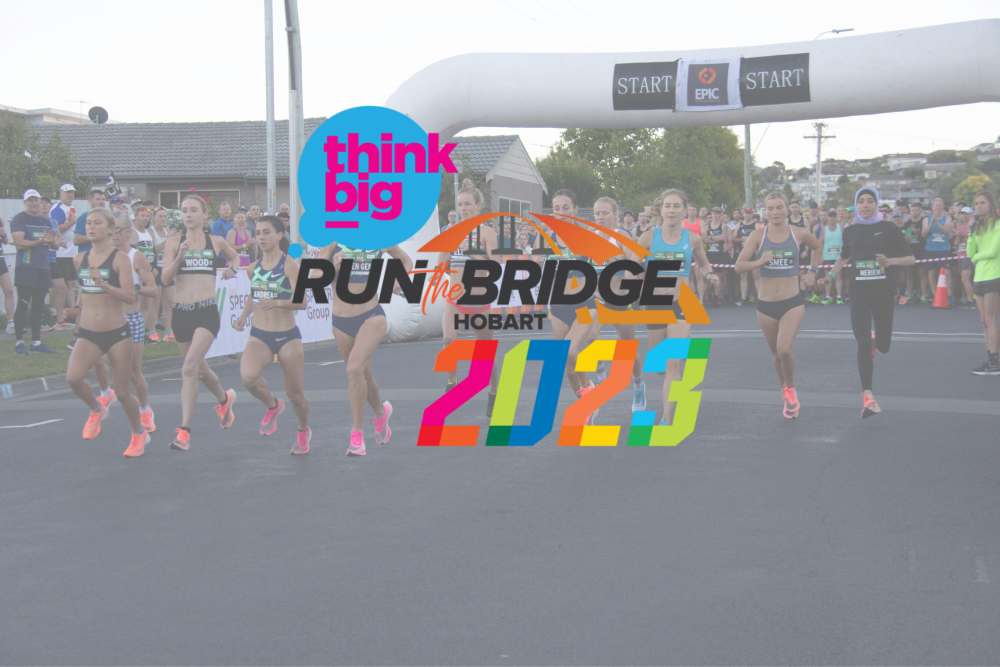 Australian distance running star Leanne Pompeani returns to the streets of Tasmania this week in the Think Big Run The Bridge, taking on the Spectran Group 10km.
The current Strait Link Burnie 10 champion was running in the lead pack of the senior women at the World Athletics Cross Country Championships in Bathurst just 9 days ago.  The 26 year old was on target for a top 20 finish, until she collapsed in the finishing chute just metres from the line.  Eventually finishing in 22nd place, not that she can remember it, which was a reflection of the brutal conditions presented in Bathurst.
"World Cross Country was amazing to be apart of and I put everything into the race. Recovery from the race took a bit longer than I would have liked but I am feeling a lot better now and ready to go hard again this Sunday at Run The Bridge," Pompeani said.
With a revolutional change in prize money structure that will see the first person across the line take home $8000, the Canberra based athlete will be dreaming of a big pay day.
"It is super exciting there is 8k on the line for the win and I know the men will be out hard from the gun chasing us ladies down," she said.
With no course records set in 2022 despite the tight finish, the elite women will once again receive a 3min 53sec head start over the men, with the battle of the sexes race set to be wide open once again.  Last year Brett Robinson edged past Rose Davies in the final stride to win the 2022 edition in the closest finish since the concept began in 2016.
"The battle of the sexes is where this race gets really exciting. Rarely do we get to race like this where it is women V men for the win. I don't plan on making this easy, I want the win this Sunday," Pompeani declared.
Entries remain open until 3pm Saturday and at the Healthy Lifestyles Expo at PW1 from 10am-3pm Saturday.
A press conference will be held Tuesday 28th February (tomorrow)
WHERE: Domain Cross Roads Oval
WHEN: 11am, Tuesday 28th February
WHO: International athletes who recently represented their country at the World Athletics Cross Country Championships
WHAT: Interview and vision opportunities of them training
Event day timetable, Sunday 5th March;
7:06:07 – Spectran Group 10km Run – Elite women
7:10am – Spectran Group 10km Run – Elite men and Wave 1
7:20am – Spectran Group 10km Run – Wave 2
7:50am – Canteen 5km Run
8:00am – Positive Salary Packaging 5km Walk
9:30am – Liv-eat 1km