ACT runner Leanne Pompeani won her second Southern Cross University 10km Run on the Gold Coast this morning becoming only the second woman to win the race more than once in the event's history.
Braving cool squally conditions, the 2016 winner continued her fine form of this year, setting a new personal best of 33:00, two seconds faster than her PB she set in Sydney in May.
Pompeani (AUS/ACT) also represented Australia at the World Cross Country Championships in March and followed that up with a win in Canberra over 10km in April.
Kylie Risk is the only other multiple winner of the women's race having won it five times.
Filling today's podium, Casey Wood (AUS/SA) was second in 33:10 with Charlotte Wilson (AUS/VIC) third in 33:54.
In an enthralling men's race, 800m and 1500m track specialist Lachlan Barber (AUS/VIC) put in a withering finish burst to claim his first Southern Cross University 10km Run.
Barber clocked 29:58 in his first attempt at the 10km distance surging clear of Tim Vincent (AUS/QLD) over the final 400m to win by five seconds. Liam Boudin (AUS/QLD) was third in 30:18.
As the first Queenslander across the line, Vincent, from Kedron in Brisbane, claimed the Queensland 10km Road Running Championships for men with Alexandra Blake, from Bulimba in Brisbane, winning the women's title finishing in 36:48 and 12th overall.
Pompeani and Barber won $1,000 prizemoney for their wins in the Southern Cross University 10km Run this morning.
More than 5,100 participants greeted the starter in this first race as part of the Gold Coast Marathon weekend.
Flash quotes
Men
1st – Lachlan Barber (AUS) 29:58
On winning the race:
"I was very happy with my performance. I've never raced anything over 1500m, so yes, I was really stoked to get under 30 minutes in my first ever 10km."
On the weather conditions:
"The conditions weren't ideal at the start line."
On race tactics:
"I messaged my coach and he said 'stay in the pack and let it come to you'."
On the close finish:
"We got to the turn-around with about 3km to go and the rest of the field sort of started dropping back off. I certainly wasn't expecting to be out in front, even that early. I was certainly hoping for it to be a little slower, but still got the win so I'm happy."
2nd – Tim Vincent (AUS) – 30:03
On the weather:
"The tailwind was really nice for the first 7km and the turn-around at the U-turn was where things began to split up."
On being stuck in the pack:
"It was a tactical run with the wind and the rain. I had to bide my time, but it all worked out in the end. It was getting a bit itchy sitting there for so long."
On returning next year:
"I'll be back next year… might even give the half marathon a smack!"
3rd– Liam Boudin – 30:18
On the weather:
"It (the rain) was more steady at the start and none of the guys was willing to break away. That helped shelter us. It was a little hard from 7km back to finish line."
On his PB and performance:
"I was really happy with my performance. I was able to cut 20 seconds off. I have been coming for six years and am happy to come back next year."
Women
1st– Leanne Pompeani (AUS) – 33:00
On her overall run:
"A little bit unfortunate about the wind. It's usually pretty good conditions here so I was kind of expecting that, but it's just whatever you get on the day you have to deal with."
On her upcoming events:
"Next I'll be doing Sutherland to Surf – so 11km. Just another hit-out and then National Cross Country after that, at the end of August."
2nd– Casey Wood (AUS) – 33:10
On the wet conditions:
"The conditions were pretty tough today. We went out pretty hard. It was difficult in the wind, it was pretty exposed."
On her performance:
"I was pretty happy with the run today. It was within five seconds off my PB."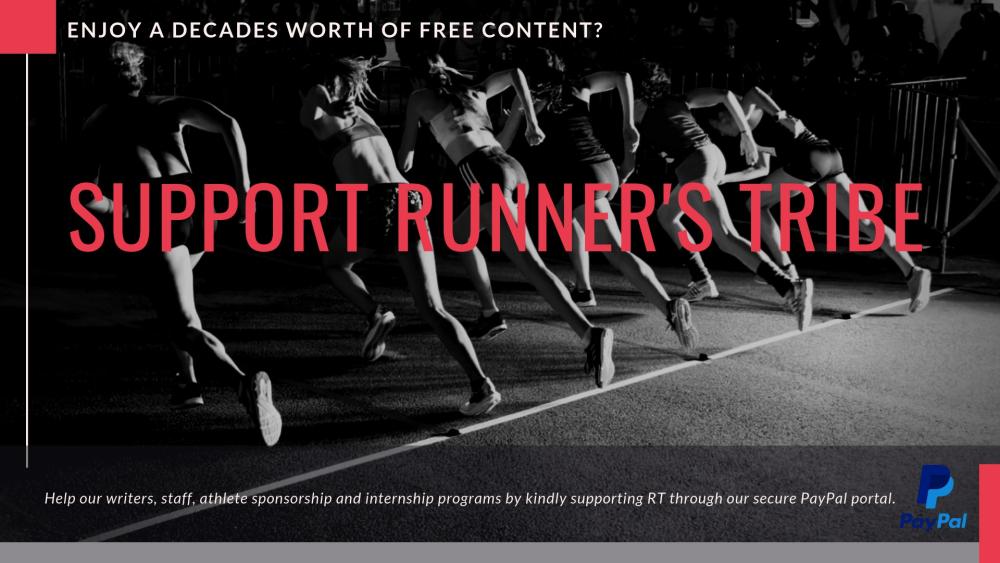 [dntplgn recurring_amt1="5.00″ recurring_amt2="10.00″ recurring_amt3="15.00″ item_name="Donation for Runner's Tribe" paypal_email="sam@runnerstribe.com" currency_code="AUD" currency_symbol="$"]