By Athletics Australia
Oregon, USA; July 20, 2022 –  Australia has its newest golden girl in high jumper Eleanor Patterson (NSW) who has been crowned world champion tonight in Oregon, USA.
Patterson soared to victory in the Women's High Jump final on Day 5 of the World Athletics Championships, delivering a sensational performance that has seen her become the first Australian Women's High Jump gold medallist and only the 10th Australian track and field athlete to claim a world title.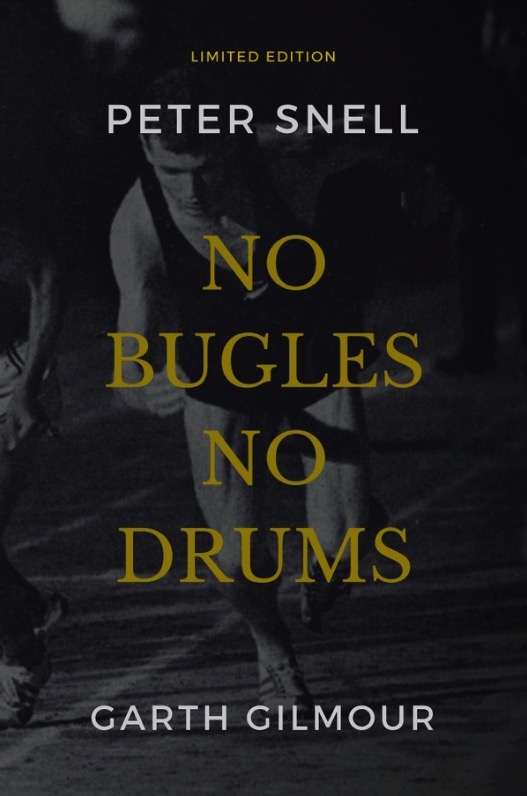 The 26-year-old recorded a new personal best of 2.02m, equalling Nicola Olyslager's Oceania and Australian record, but what was most impressive was her comeback after finding herself knocking on the door of elimination from competition.
After sailing through the first four heights, Patterson found herself jumping to stay alive in the after failing to clear the height twice at 1.98m. Then in fourth place, she cleared her indoor personal best of 2.00m on her second attempt, but with four others ahead of her, the Leongatha native needed to clear new heights to put herself back in medal contention.
An unsurmountable height for many, Patterson cleared 2.02m with ease on her first attempt and skyrocketed to gold when her rivals missed the height. Only one of her three opponents managed to clear the bar, with World Indoor Champion Yaroslava Mahuchikh (UKR) achieving the feat on her second attempt.
Great call from @TimHutchings1 .. needing a "piece of magic" and "famous aussie grit" .. Eleanor Patterson comes through with 2.02m (PB & =Oceania Record) to win the World Championship 🥇

remarkable! pic.twitter.com/MgvEsN9XYH

— @athsSTATS (@athsstats) July 20, 2022
The bar was raised once more to 2.04m but neither athlete could clear the height, and a smile came over Patterson's face the moment she realised she had won gold on countback.
"I'm honestly struggling in many ways to process what's happened tonight. I'm in disbelief but I obviously had to dig deep in so many moments throughout the competition," Patterson said.
"I didn't make it easy for myself at 1.98m. The calibre of women I was up against was phenomenal and they were doing everything first and doing amazing things, so there were a number of moments where I had to remain alive.
"I'm overjoyed that I could even clear that height. I knew it was within me. But to bring that out tonight and under such pressure, I'm really proud of myself."
Patterson's victory comes less than four years after walking away from the sport. After relocating to Sydney from Leongatha, Victoria, Patterson found her way back and under the tutelage of coach Alex Stewart, began finding confidence in herself and her ability once again.
View this post on Instagram
"Back then, it was a different me, a different Eleanor. In so many ways. In the last three years my life has changed so much. In 2018 I stepped away from the sport and now I've been working with my coach Alex Stewart for the last  three years," she said.
"At a young age I knew I was capable of clearing big heights. I believed that I could be a high performer. But the environment I was in wasn't right for me. This is where I'm meant to be now. I'm meant to be surrounded by people like Alex, and this is what it has brought out."
Olympic silver medallist Nicola Olyslagers (nee McDermott) (NSW) acted as Patterson's personal cheerleader on field, after placing fifth with a final clearance of 1.96m. Olyslagers too had a smooth sailing campaign through to her equal season's best of 1.96m, but found herself unstuck when attempting to clear 1.98m.
"For me personally, it was the best competition of the year so far, and getting up to those 98s – well, I'm in good shape but I think those pre comps over two metres would have been good. Overall, I'm fifth in the world and it's only the beginning of my season," Olyslagers said.
"Tonight was also incredible to be there for Eleanor. I felt like I screamed for her more than when I jumped that height. It was such a good jump in a pressure moment. She's my inspiration and to have our first ever world champion in the women's high jump is a big moment in history and I'm so happy I could be a part of it."
Also on the field, Matthew Denny (QLD) placed sixth in the Men's Discus final, with a throw of 66.47m on his final attempt. The Allora product had a shaky start to his competition, throwing just 61.55m but mustered up a mighty 66.29m to allow him to progress to the final eight.
"I felt really solid, but I just couldn't get a flight which is really rare for me. I guess it's not fourth at least," Denny laughed, when referring to his narrow miss of a medal at the Tokyo Olympics.
Denny, who went to battle with the lowest personal best of the field, had his work cut out for him as he went into the final three throws of the competition. Slovenia's Kristjan Čeh had already thrown a Championships Record of 71.13m, which eventually won the gold.
"The older I get, the easier it is for me to move on from the competition and now I'm just looking forward to the Commonwealth Games and figuring out where I went wrong," he said.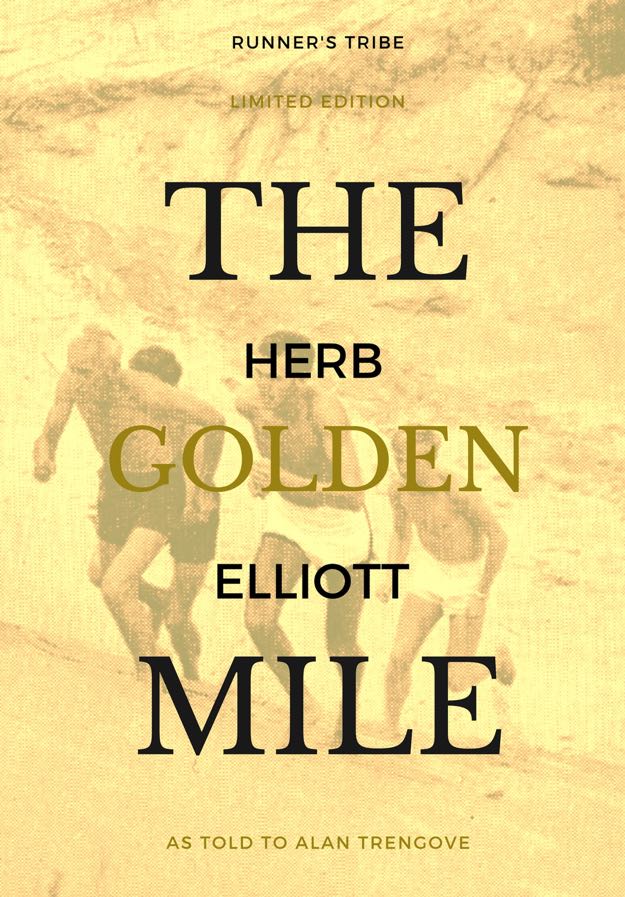 "I'm in a better position than I was in 2018 to get a medal, so to be the leading Commonwealth Games athlete was awesome. It will be a tough comp ahead, but it'll be a good comp and it's good that I'll be able to put these learnings into practice."
A disjointed lead-in to the world championships has seen world number three racer Stewart McSweyn (TAS) finish ninth in the Men's 1500m final tonight. The 27-year-old had a slow start in what was only his 5th 1500m race of the season, but found his way to the front of the pack throughout the course of the three and three quarter lap journey.
As the raced progress, McSweyn struggled to keep apace and found himself off the back end of the pack. While McSweyn still finished in a brilliant time of 3:33.24, it was Britain's Jake Wightman who won gold, upstaging Olympic champion and clear favourite Jakob Ingebrigsten (NOR).
Ingebrigsten led at the bell for the final lap, but Wightman surged ahead with less than 200m to go, to take the victory in 3:29.23. The Norwegian took silver in 3:29.47, while Spain's Mohamed Katir claimed bronze in 3:29.90.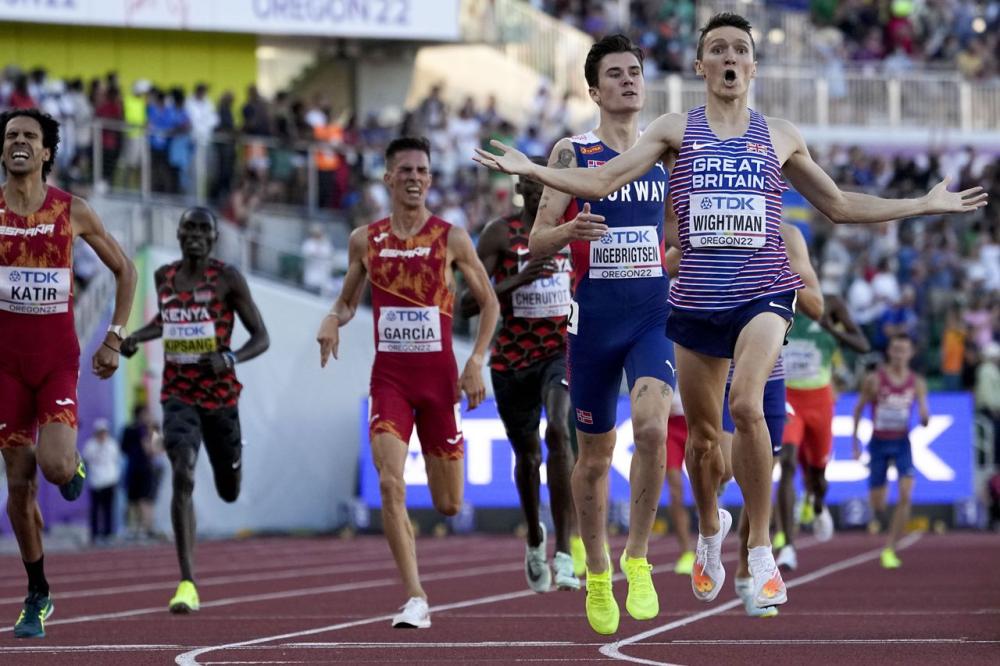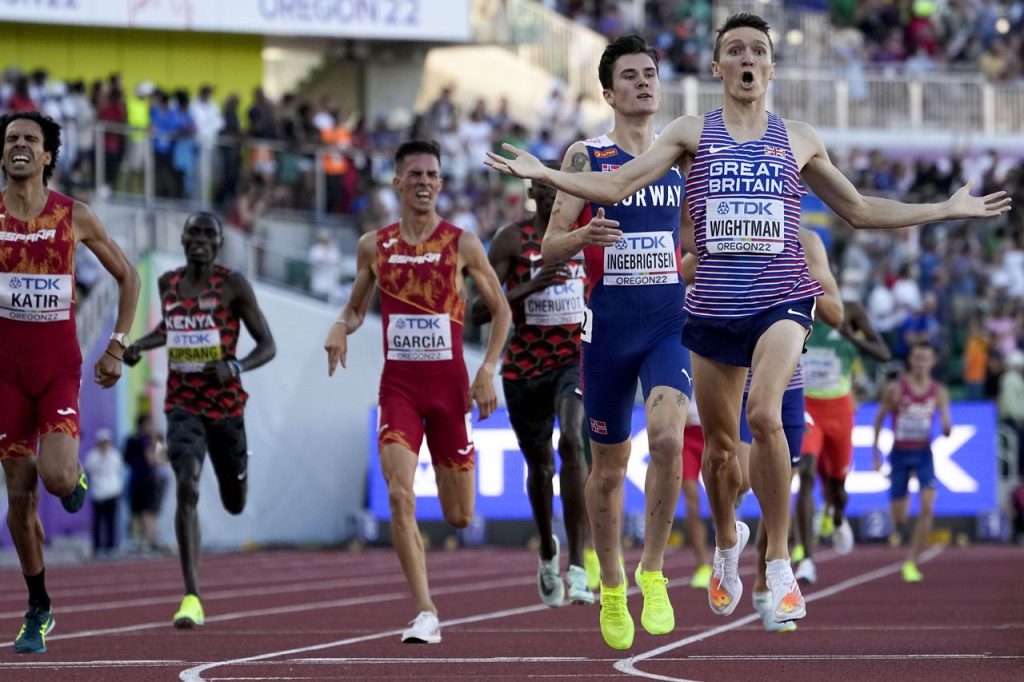 "Yeah it was a tough night, the pace was on. It was tough battling for spots most of the way and I found it hard to get on the rail for most of the guys. It was hard to get a good position. It was an honour to be in that final and I feel like I left it all out there."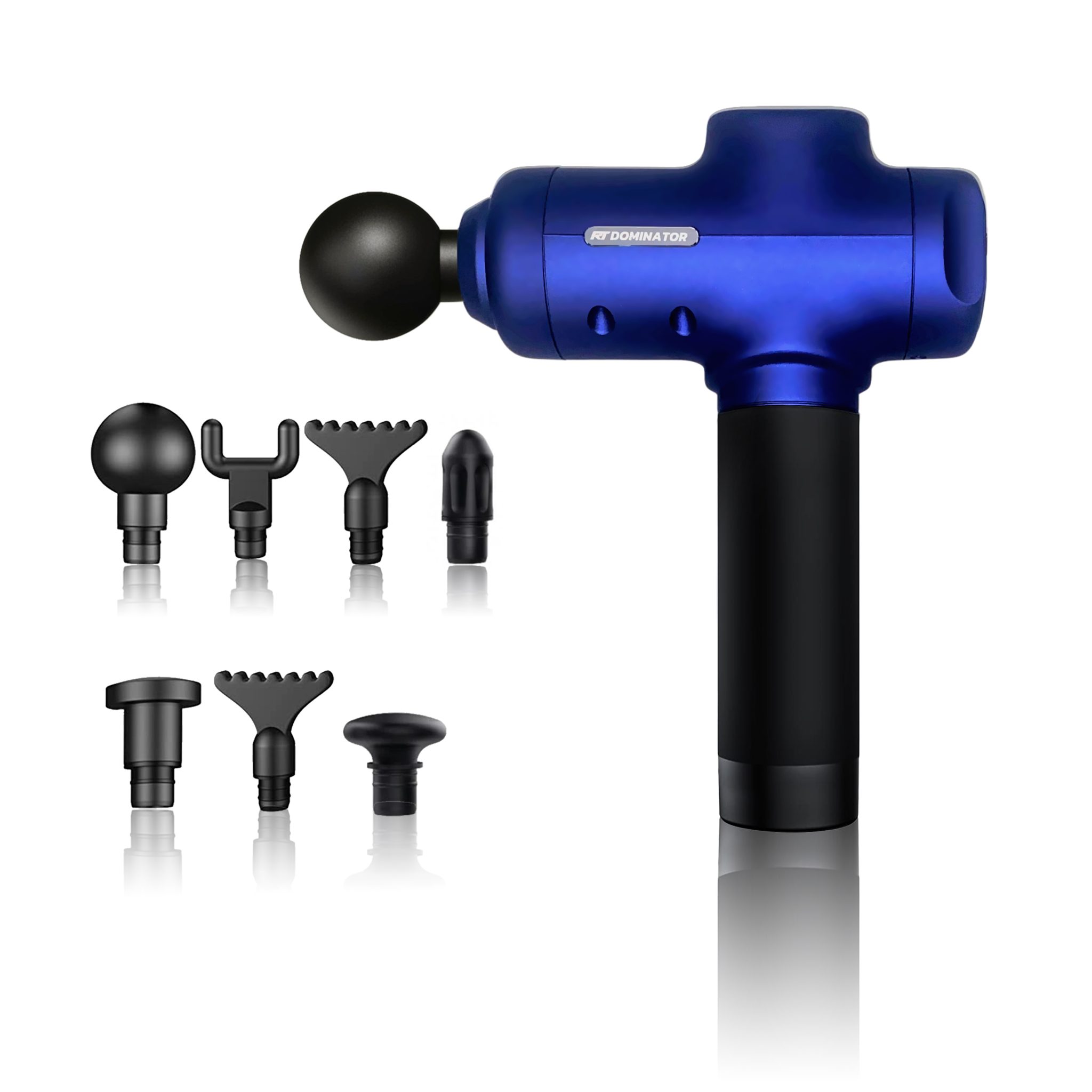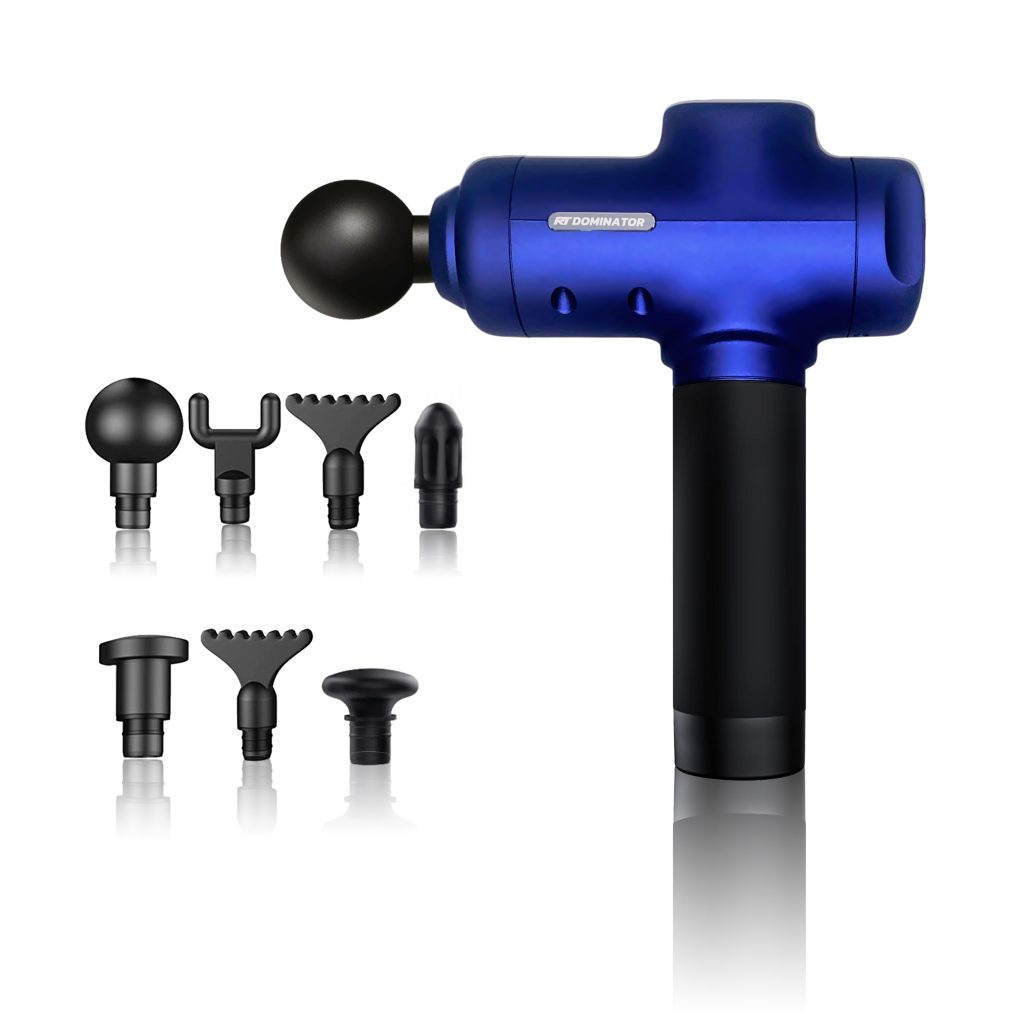 400m Hurdler Sarah Carli (NSW) will soon be able to call herself a two-time world championships semi finalist after finishing her heat in third place behind Olympic champion Dalilah Muhammad (USA) and Jamaica's Shiann Salmon who both ran sub 55 times. Carli showed strength in the last 200m of her race, storming down the home straight in 55.89.
Jacinta Beecher (QLD) concluded her maiden world championships campaign, finishing last in her heat against some of the big names of the sport including Tokyo gold medallist Shericka Jackson and (JAM), and silver medallist Jenna Prandini (USA). Beecher ran her third fastest time of 23.14 (2.0) and with a reaction time of 0.132 out of the blocks (equal to Jackson), the Queenslander shows much promise as she resets for the Commonwealth Games.
18-year-old Calab Law (QLD) stunned himself when running a personal best of 20.50 in the heats to find his way to tonight's semi final, and was thrilled to have another crack at Hayward Field tonight. Racing in Lane 1, Law was seventh across the line in 20.72 (+0.3) and will now turn his attention to the World Under 20 Championships in Cali, Colombia.
The World Athletics Championships are currently taking place at Hayward Field in Oregon, USA and conclude on July 24.