Stewart McSweyn and Jessica Hull have both secured automatic nominations to the Tokyo 2020 Olympics at the Melbourne Track Classic.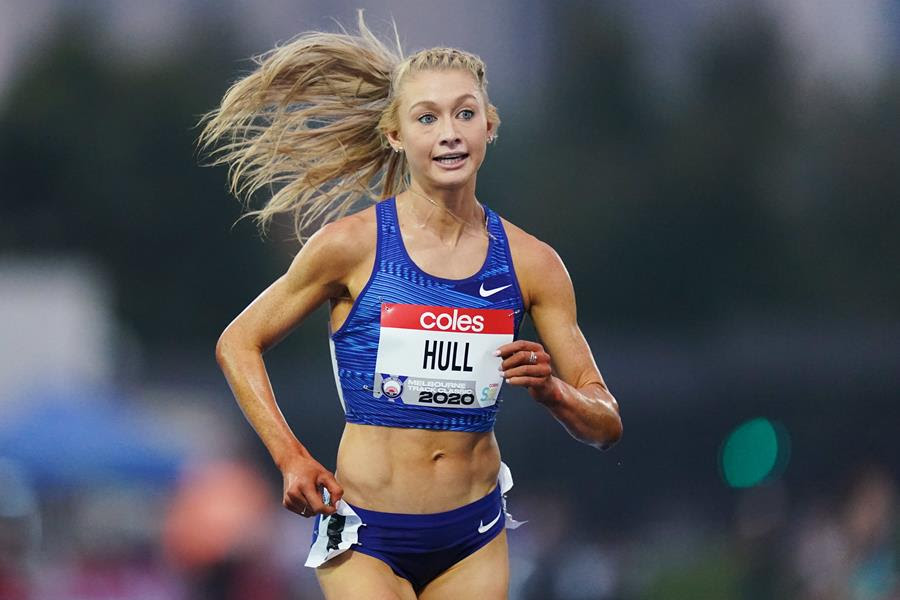 The event hosted the Australian 5000m Championships, meaning it was a Tokyo 2020 Olympic trial.
(Video footage of both races can be found below)
Jessica Hull not only won the women's race in 15:06.12, meaning an automatic nomination but she also ran under the Olympic qualifying time of 15:10.00.
Around the first 10 laps, there was a pack of three leaders – Jessica Hull, Genevieve Gregson and Hitomi Niiya but with 600m to go Hull kicked away, speaking about the blistering speed she set in the last 600m, Hull said:
"I couldn't tell how quick the last 600m was, I am really bad at looking at screens when I race and I couldn't hear my assistant coach (Dad) on the sidelines, but at the 600m I felt good, so I just went for it.
Already out in front, she kicked again with 400m left and secured the win, talking about the second kick – she said:
"It's something you learn when racing internationally, the women over there don't just kick once, they kick two of three times – so I think the more times I can practice it the better I will be for it,"
Talking about making the Olympic team (automatically nominated by Athletics Australia to the Australian Olympic Committee) Hull said:
"It's a dream come true, obviously when you're a little kid you think its going to happen sooner, so in 2016 I was like – yeah I'm going to be going to Rio but I was still so young, so now that 2020 is a reality it's awesome,"
All the talk around the night, was around how easily Stewart McSweyn was going to get the Championship win and he didn't let anyone down, comfortable cruising to a win in 13:38.77.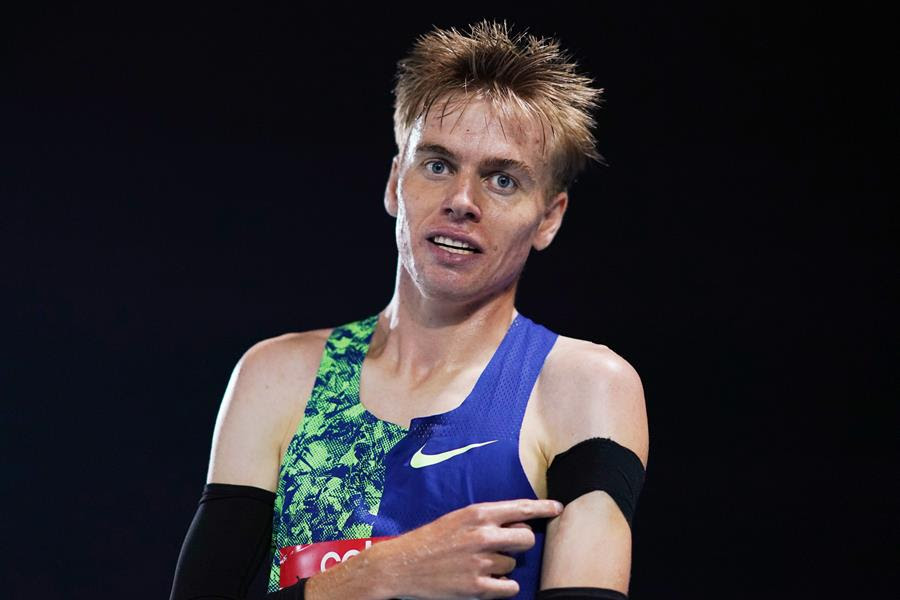 Speaking about how cruisy the race and his strong finish looked, McSweyn said:
"Every race is hard, I was ready to compete tonight as was everyone, obviously as it's an Olympic trials – so I knew I had to bring my A game," McSweyn said.
"I was most nervous at the start, cause it was so slow and hence it was very packed in and I just kept saying to myself "don't trip over", so then when I found some room with six laps to go and I had grinded my way to the front it was a lot better,"
According to McSweyn, the plan was to always kick with six laps to go,
"Because there is no pacers, I knew it was going to be a lot slower but I have shown that I can run well in a fast race at Zatopek and can run well tactically as I did tonight, this is important because at Olympics you just don't know what kind of race you're going to get and I need to have both abilities if I am going to medal,"
Speaking about making the Olympic team:
"It's obviously very nice, you dream about these moments as a kid – so to have booked myself onto two spots in Tokyo is very nice"
"My next goal is the 1500m spot, I really want that – so I will be doing everything I can to qualify for that and then later in the year my coach (Nic Bideau) and I have a decision to make,"
Not only did McSweyn win in sensational fashion, he hinted that there was another reason for the strong performance:
"I'm wearing an armband tonight for Maurie Plant, he is a guy that meant so much to me – when I was up and coming he and Nic had more faith in me than anyone in Australia or the world,"
"He was able to get me into races that I don't think I was good enough for but he put his faith in me and put his name on the line for me, so to win tonight for him was brilliant,"
In the women's 100m hurdles, Liz Clay set herself in the Australian record books by winning in 12.94, a time which lists her fourth on the Australian All Time list.
Another few brilliant performances came from Julian Konle in the men's triple jump, World Athletics U20 Championship qualifying performances by Luke Young and Jack Lunn in the men's 800m and from John Gikas in the men's 200m.
The Coles Summer Super Series heads to Canberra next on Thursday 13 February.