Sometimes being an athletics fan is hard.
One moment, there's absolutely nothing happening. Next minute, you don't know where to look.
Tonight, was one of those nights.
After watching Solomon, Boden and Carli move on through to the semi's & Buckingham and Klein make their debuts, there was a good 90min break in action in Khalifa Stadium. 
It was a good moment to slip away for a quick hit of Italian in the mall next to the track. Although I always leave room for dessert, thankfully, the action on the field delivered exactly what I was craving. With a cherry on top.
Heading back inside after the break, it was all happening. The men's pole vault was well underway, the women's javelin was warming up and Bendere was about to cement herself as the new 400m queen of Australia.
A brilliant run from the outside lane against the ridiculously talented Miller-Uibo, Oboya backed up her heat pb with another fantastic run.
More semis came and went, and this is where things got tricky.
Like a good tennis match our heads where bouncing back and forth around the stadium.
Kelsey's on the runway.
Mondo has one more attempt at 5.92.
The 800m final just hit the bell.
This went on and on. Non-stop bangers.
Kendrick retained his title after a great battle with Mondo and Lisek. The trio topped it off with a quick picnic on the mats followed by a synchronised back flip.
Donovan Brazier ignored all the outside drama going on to score a world title and scalp Johnny Gray's American Record.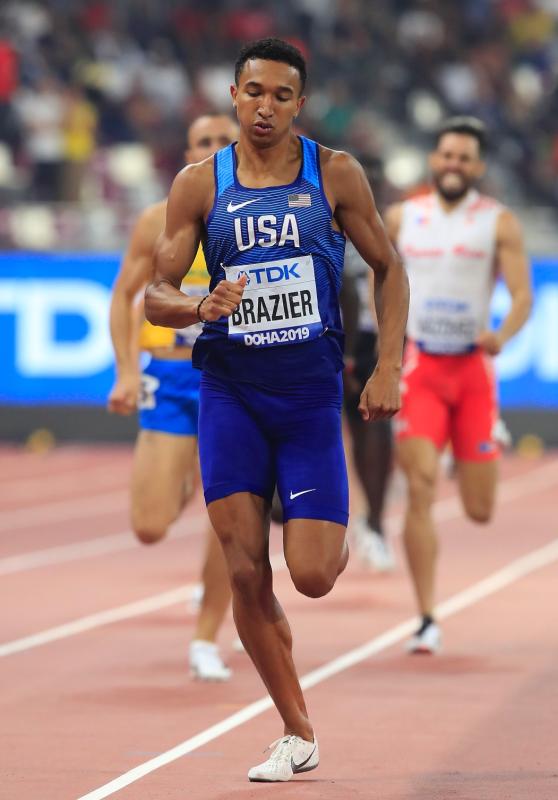 And finally, when it all calmed down. Sitting in fourth, at the top of the runway for her last attempt. We had a chance to really focus the whole stadium on Kelsey-Lee Barber.
Clutch.
Launching the spear 2.91m further than she had thrown all competition, it sailed beyond the bronze, then silver, then gold medal marks to pierce the earth at 66.56m.
A nervous wait for the German and two Chinese athletes to finish their throws but she'd done enough to claim out maiden gold medal of the championships and ninth Australian World Champs gold all-time.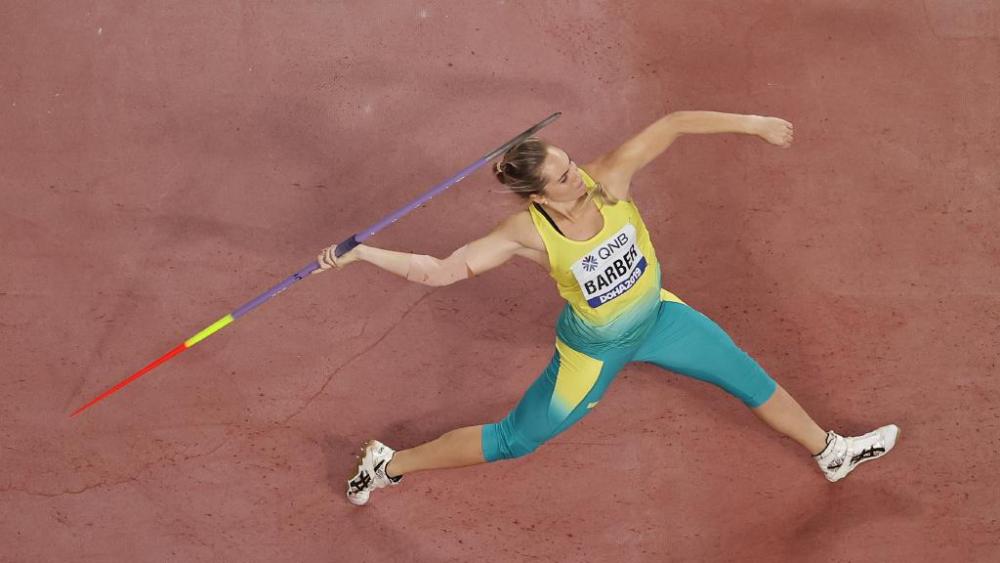 From the media bay, it was jumps for shouts and horribly missed high fives all round. One of the best bits about this was sharing it with the other nations in the stands. The Japanese media crew who've been next to us all week gave us a hearty congratulations. The comradery in the stands in fantastic. And it didn't stop there. Waiting for the bus and I bumped into Norwegian friend who the previous night id shared a seat with and discussed our aths lives and stories.
He greeted me with a "congratulations on tonight" and I replied with a "congratulations on last night". We shared a laugh and outwardly showed our pride in the superb athletes wearing our nations colours and giving it their all on the world stage.
They say you've never really been to a world champs till you've witnessed an Australian gold.
Well, you can tick that one off the list boss.