Griffith University (QLD) Matt Denny has thrown an in stadium personal best of 65.27m in the men's discus at the World University Games in Naples, Italy.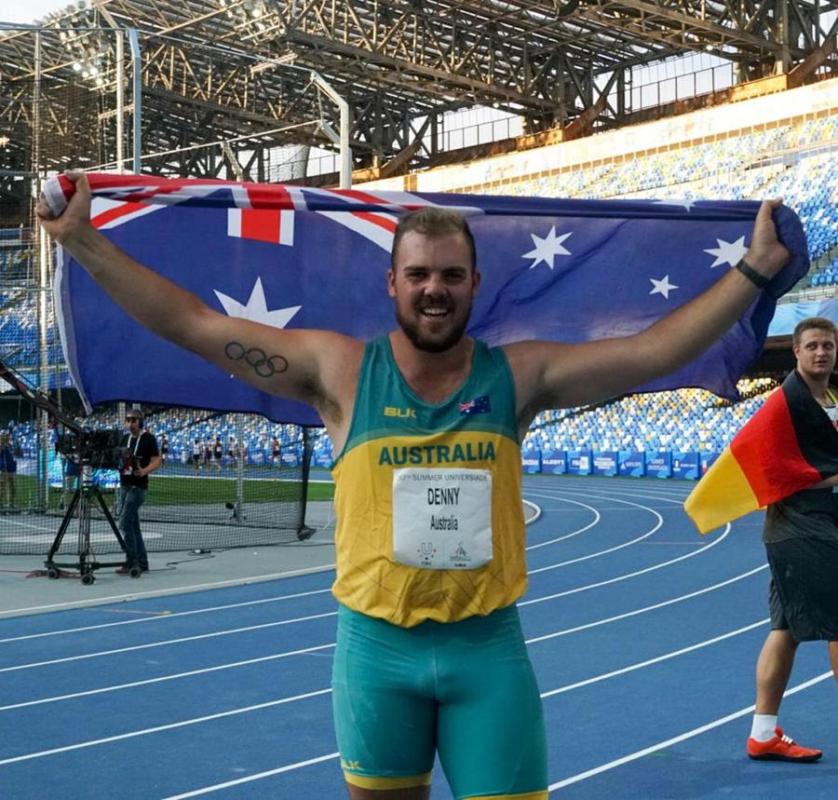 The gold medal throw of 65.27m came in his fifth attempt of the final. The throw is Matt Denny's  third World Championship qualifying distance (65.00m) in 2019:
Australian Track and Field Championships – 65.28m (April, 2019)
Adelaide Winter Series Throws Meet –  65.01m (June, 2019)
World University Games – 65.27m (July, 2019)
"It was good, I was very happy with how I started, but we were just missing that little bit but we figured out what we needed to do and I'm just thrilled to perform like that in a stadium,
"My PB is 65.67m (May, 2016) but that was with wind and this was in stadium, so this is probably the best throw I've ever done in my life, I'm just stoked with tonight," Denny said.
The gold medal win takes Australia's medal tally to 17 overall and to 10 in purely athletics, which is the best ever performance by an Australian athletics team in the 60-year history of the Games.
For a full wrap up of athletics at the games go here.
—ENDS—