Two-time winner of the Queensland Marathon Championships Charlie Boyle is set for this year's race with the added experience of the Kobe Marathon under his belt.
Boyle won a ticket to run the Kobe Marathon for winning last year's championships and this year the same prize is on offer for the race to be held on 7 July as part of the Gold Coast Marathon.
Boyle believes running in Japan, a first for him, was an experience like no other and recommends the Japanese marathon to other runners looking for a new challenge.
"It was great to have another opportunity to race at the elite level and be in the company of high-level Japanese and African runners and observe their preparation," Boyle said.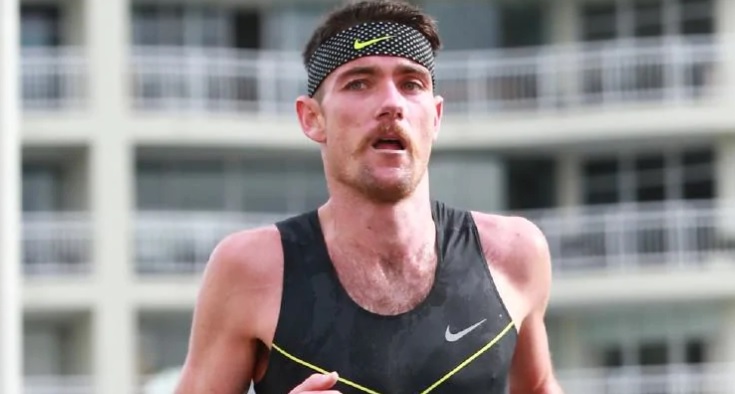 "The level of crowd support in Japan is awesome – several hours after the race was finished, people were still cheering. There's great support for all finishers in Kobe.
"Part of Japanese culture is to embrace anyone doing the marathon. There is great respect for runners of any ability running this distance and it can even be advantageous if you are looking for a promotion at work!"
The experience of running internationally in the Kobe Marathon allowed Boyle to better understand his own running strategy and strengthen his mental game.
"It is common for Japanese runners to start out really fast and try and hold on without fading. I probably got carried away and went out harder than I should have because of everyone around me," he said.
Trying to even his pace throughout the race is something that Boyle will be hoping to improve upon for this year's Gold Coast Marathon, despite achieving his marathon PB of 2:24:45 last year.
"Even though I ran a PB, I went out a lot harder in the first half and faded in the second half. I was happy with the result but disappointed with my effort. It played out a lot differently to 2017 when I even-splitted both halves dead-on to the second."
The Kobe Marathon presented different challenges for Boyle with a testing climb at the 38-kilometre mark, however the cooler temperature in Japan was welcomed.
"Running in Japan was an experience also because they have some pretty crazy offerings at their refreshment tables like salted fish and cakes!"
While Boyle remains favourite for the title, he is playing down his chances by just promising to "run as fast as I possibly can."
Boyle's biggest threat in the field will be last year's runner-up Aidan Hobbs who ran a time of 2:28:21.
The women's race also has an exciting line-up with Glasgow 2014 Commonwealth Games  representative Melanie Panayiotou the favourite to take out the title.
Three debutantes Tennille Ellis, Nerissa O'Donnell and Christie Winmill will be the ones to watch as each could cause an upset for Panayiotou.
Two-time champion and mother of three girls under three, Roxie Fraser, is also a contender for the podium and will be drawing on her experience of victory in both the 2009 and 2011 championships.
For budding QLD Champions or recreational runners trying to run their best marathon time, Boyle's advice is simple.
"Run your race as evenly as possible. Start conservatively and make sure you're taking in enough fluid and stay on top of your nutrition- it is more enjoyable if you're passing people in the second half!"
The 2019 Queensland Marathon Championships are open to all Queensland residents and registered Queensland Athletics club members from Northern New South Wales.
The full elite field for the 2019 Gold Coast Marathon will be announced on Global Running Day on 5 June.
ENDS