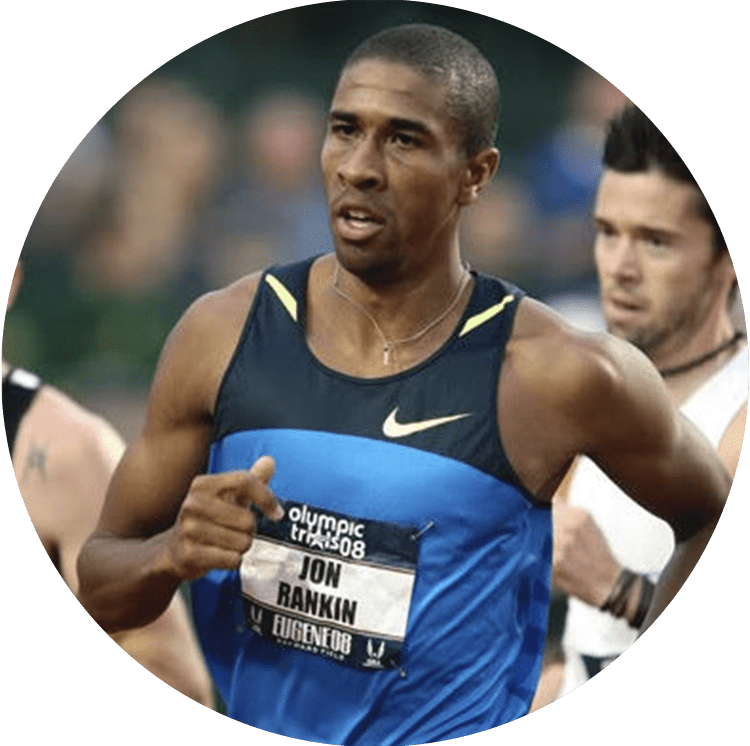 Jon Rankin's story is movie worthy stuff. On April 9, 2005, he became the 17th African American in history to run a sub 4-minute mile. After graduating from UCLA, he was sponsored by Nike and trained and raced in the US and Europe in preparation for the 2008 Olympics, eventually earning an alternate spot in the 1500 meters.
At the peak of his fitness just prior to the 2008 Olympic Trials, Jon received the diagnosis that he was halfway to kidney failure. He had FSGS, an incurable and terminal kidney disease. In 2011, Jon underwent an experimental stem cell surgery. To our knowledge, he is still the only person in the world who has ever had this procedure. And it appears to have worked..
Go Be More Podcast interviewed Jon in detail.  In the episode Jon tells the complete story of his experience with chronic kidney disease.
Check out the full story on the Go Be More podcast HERE